HOW TO USE STRAWBSWEB
As part of 2005's major revamp, StrawbsWeb has again been reorganised and reformatted to improve both readability, navigation and consistency. Hope everyone likes the new look and feel - we welcome comments and suggestions for further improvements.
For technical requirements click here.
Always use http://www.strawbsweb.co.uk as your URL.
---
The Front Page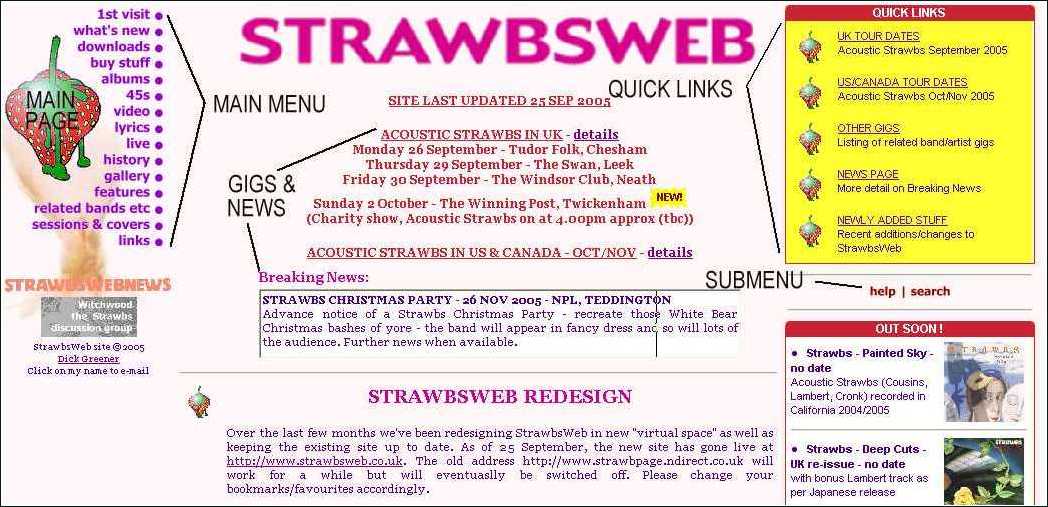 As ever this remains the page you should always refer to. You can always get to it by clicking on the main big strawberry at the top left.
---
The "Logoberry" menu, Level 2 menus and Level 3 menus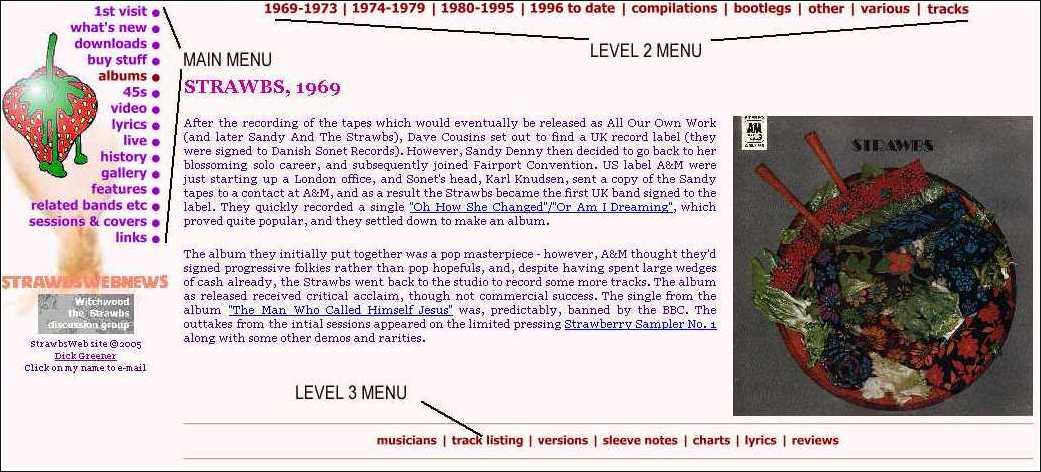 The "logoberry" is the main menu for selection of the main sections of StrawbsWeb. The menu item will change colour and you'll see a series of items along the top of the middle section as a Level 2 menu of sub-sections.
Some parts of the site (albums and related) have a lot of material and need a Level 3 sub menu system too.
Section menus
Each main section has a menu page - click on either the Level 2 Menu item in the menubar at the top, or the item itself or the strawberry next to it.

In the album and 45 sections, all the images are links - if you click on them you'll see a larger version of the cover in standard 580x580 pixel format which you can save to disk and use as Windows wallpaper.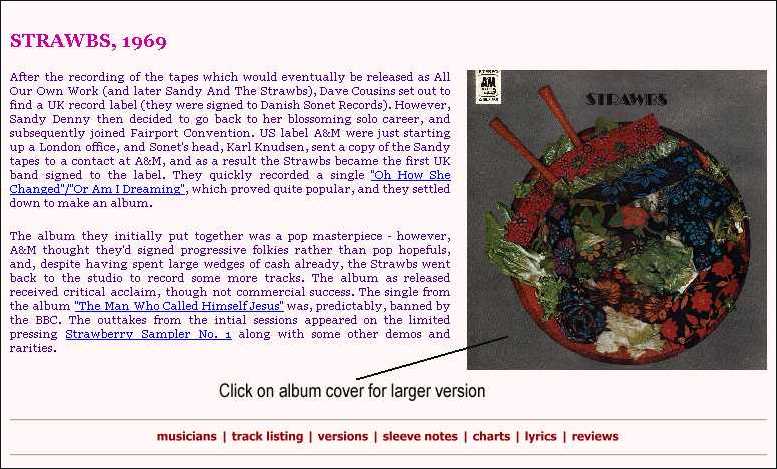 Some main sections are very large (Live, Related) and are laid out differently.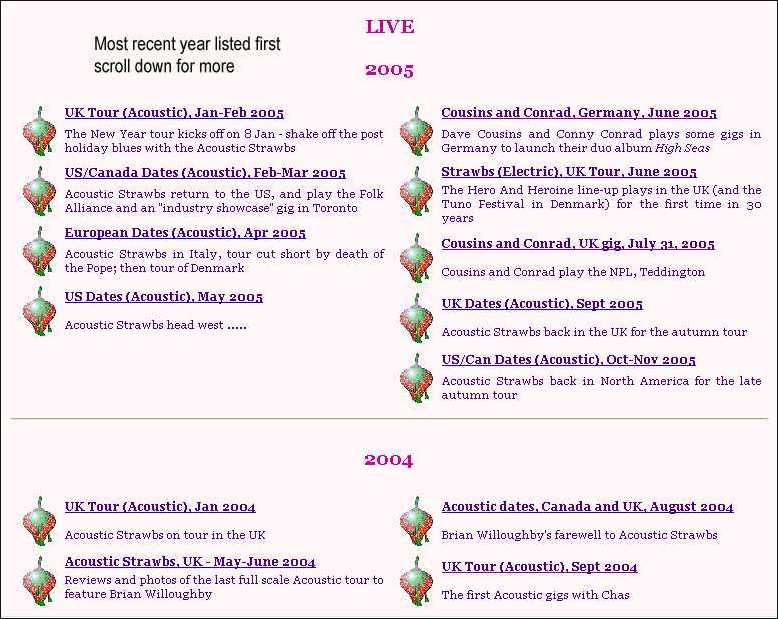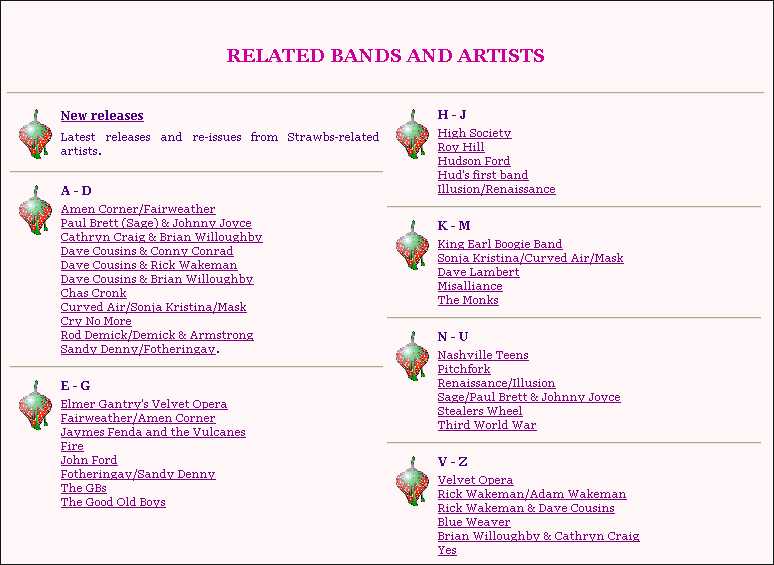 Any suggestions for improvement, please let me know.