CONCERT CLASSICS, 1999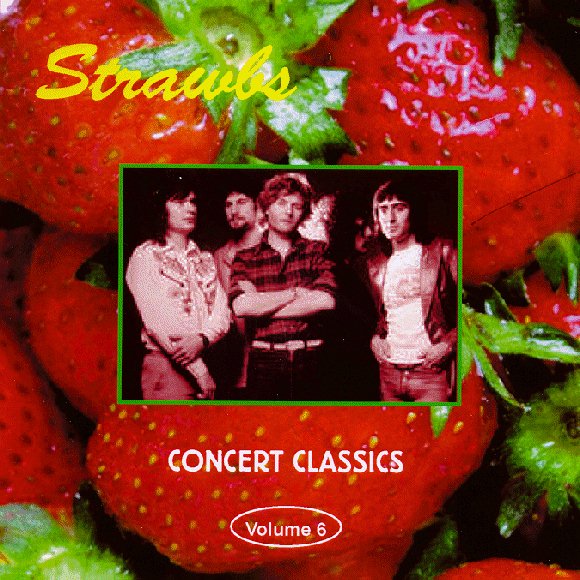 Renaissance Records t/a Concert Classics, based in Franklin TN released this. A link on the skymarshall.com website (the URL listed in the booklet) is a dead link. Highly likely to have been a bootleg. Some of the images used in the packaging were lifted from Strawbsweb.
Another BBC performance, this time from late 1977, broadcast in February 1978 as part of the BBC's pre-Nicam stereo Sight And Sound series (you could watch the TV and listen to stereo radio silmultaneously). One of the earliest Strawbs performances by keyboard player Andy Richards, the show has also been bootlegged (rather badly) as Live In London 1977. Both the bootleg and this release miss out "Sealed With A Traitor's Kiss" from the original transmission - excellent apart from a huge amplifier crackle in a quiet section; this release inexplicably misses out the opening number "Lay Down".
For a table comparing the original transmission, Live in London 1977 and Concert Classics click here
---
---
Musicians
Dave Cousins (vcls, ac gtrs)
Dave Lambert (vcls, el/ac gtrs)
Chas Cronk (bs, ac gtrs, vcls)
Tony Fernandez (drms, tamb, tymp, bells)
Andy Richards (kybds)


Track listing
The Last Resort (Cousins/Cronk/Lambert)
Ghosts (Cousins)
No Return (Cousins/Lambert)
Heartbreaker (Lambert)
Simple Visions (Cousins/Cronk)
Cut Like A Diamond (not listed) (Cousins/Cronk)
Out In The Cold/Round And Round (Cousins)
Hero And Heroine (Cousins)
Versions
Not released on vinyl.
CD: RRCC00706 (Renaissance, 1999).Cover shot of correct era band (Cousins, Lambert, Cronk, Fernandez and new boy, Andy Richards on keyboards. Booklet contains sleeve notes by Bruce Eder (who wrote the All Music Guide piece on Strawbs). Also includes a discography and a gallery of Strawbs album covers (which I'm pretty certain were all taken from StrawbsWeb - the scans have certain qualities which identify them to me at least - not that I mind!)
Sleeve Notes
To follow.
Back to main Concert Classics page
---
---