LIVE IN LONDON 1977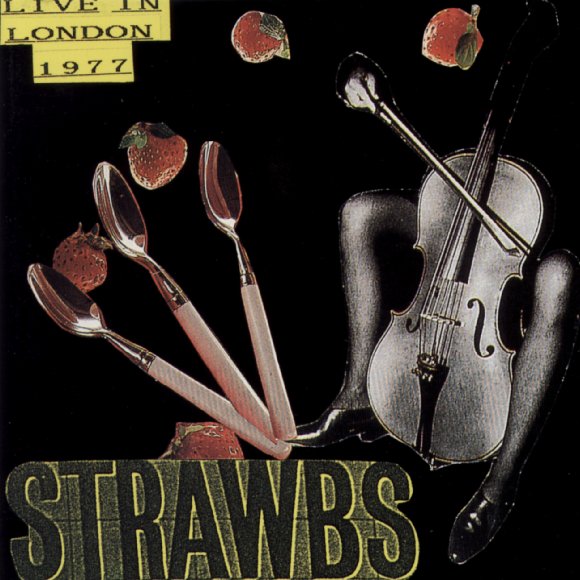 This bootleg reproduces the concert broadcast on 18 February 1978 on BBC's Sight and Sound programme - BBC2 carried the pictures and FM radio simultaneously broadcast in stereo. The programme was later made available for licensing as a BBC Transcription disc from which this recording is most likely taken. The concert as broadcast included "Sealed With A Traitor's Kiss" - a nice rendition otherwise marred by a bass noise at a particularly quiet moment, which was subsequently not included on the Transcription disc, presumably for that reason.
In fact there is now some doubt as to the accuracy of the CD's title - the concert may have been recorded early in February 1978.
The concert has now been released legitimately as Renaissance Records' Concert Classics, which omits the opening track "Lay Down".
See table comparing the original transmission, Live in London 1977 and Concert Classics.
---
---
Musicians
Dave Cousins (vcls, ac gtrs)
Dave Lambert (vcls, el/ac gtrs)
Chas Cronk (bs, ac gtrs, vcls)
Tony Fernandez (drms, tamb, tymp, bells)
Andy Richards (kybds)


Track listing
Lay Down(Cousins)
The Last Resort (Cousins/Cronk/Lambert)
Ghosts (Cousins)
No Return (Cousins/Lambert)
Heartbreaker (Lambert)
Simple Visions (Cousins/Cronk)
Cut Like A Diamond (Cousins/Cronk)
Out In The Cold/Round And Round (Cousins)
Hero And Heroine (Cousins)
Versions
CD: MPH 013 (Microphone Records) Made in Italy, no other details. Quite a punk flavour to the cover, a collage of female cellist's legs (only) astride her cello, with spoons and strawberries - make of that what you will. Inner spread lists the tracks and personnel, misprinting the name of drummer Tony Fernandez as Tony Fernando - well tie a yellow ribbon round that old oak tree .....
---