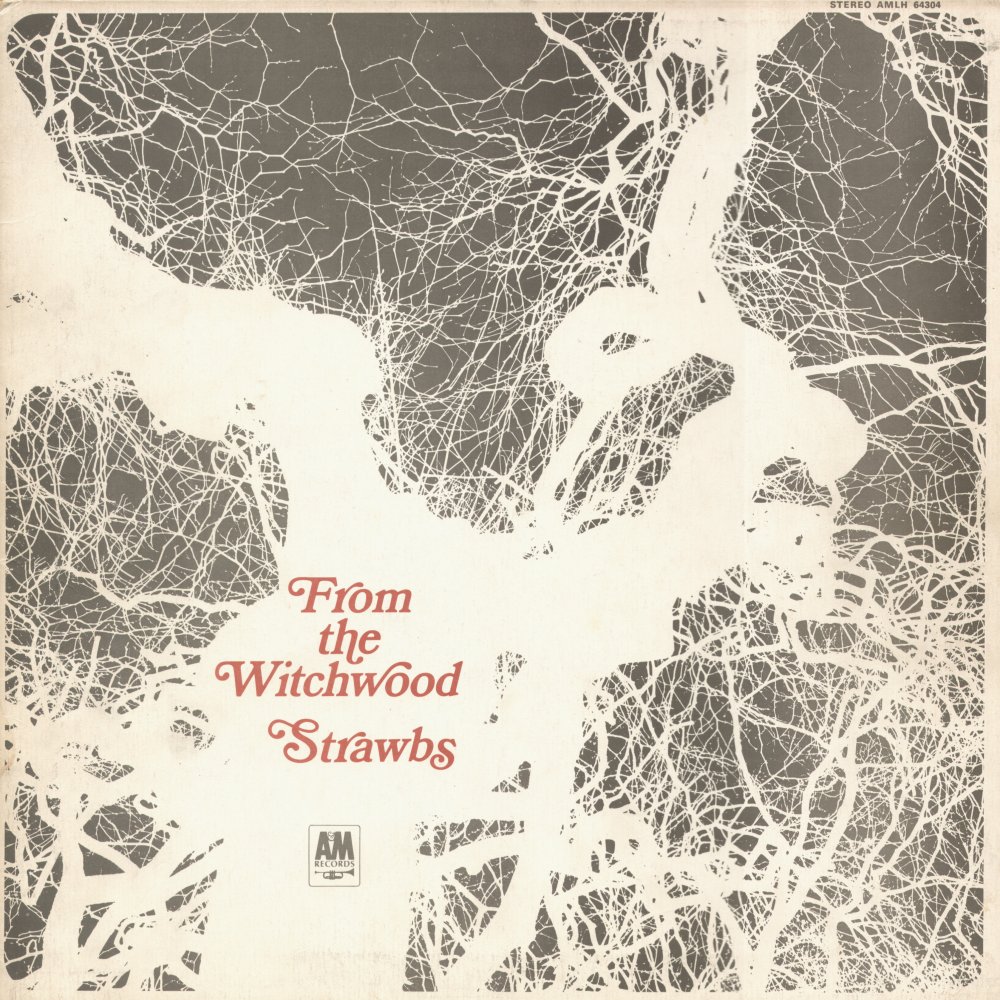 FROM THE WITCHWOOD, 1971
Following the success of Antiques And Curios, the same line-up recorded its first studio album. A fascinating mix of dulcimer, sitar and banjo alongside Wakeman's keyboards including both Mellotron and Moog. However, musical differences emerged, which caused the making of Witchwood to be very uncomfortable, with Hudson, Ford and Cousins arguing about tracks for the album, and "One-Take" Wakeman being so busy with sessions work that he frequently had to overdub his parts later. There was even controversy about a single release, with "I'll Carry On Beside You" (an obvious choice) being mooted first, then replaced with "Witchwood". However the single was withdrawn before it could be distributed, though some demo copies and some release copies were manufactured.
Before its release, Rick Wakeman had been lured away by Yes, and Strawbs yet again were tasked with promoting an album without the line-up which made it. The album is nevertheless many a fan's favourite, with some wonderful, haunting songs, many of which have stood the test of time ("A Glimpse Of Heaven", "Witchwood", "The Hangman And The Papist") and are still part of the live set today. And even more get an outing whenever Dave and Rick play together.
---
---
Musicians
Dave Cousins (vcls, ac/el gtrs, bnjo, dulcimer, recorder)
Tony Hooper (vcls, ac gtrs, autoharp, tamb)
Rick Wakeman (org, pno, el pno, clavinet, harpsichord, celeste)
Richard Hudson (drms, sitar, vcls)
John Ford (bs, vcls)
Track listing
Glimpse Of Heaven (Cousins)

Witchwood (Cousins)

Thirty Days (Ford)

Flight (Hudson)

The Hangman And The Papist (Cousins)


Sheep (Cousins)

Canon Dale (Hudson)

The Shepherd's Song (Cousins)

In Amongst The Roses (Cousins)

I'll Carry On Beside You (Cousins)

bonus tracks (A&M re-issue only)

Let's Keep The Devil Outside (Ford)(b-side of withdrawn Witchwood single and Benedictus single, previously appeared on Halcyon Days (UK version)). NB.Writing credit for this track is often misstated as (Ford/Hudson).
Sleeve Notes
Produced by Tony Visconti
Engineering Bill Price with Alan Harris, John Punter and Chris Michie
Equipment and sustenance Frank Boulter and Dickie Bell
Recorded at Air Studios, London during February and March 1971

Sleeve design
Design and Art direction Roger Saunders
Inside Sleeve illustration 'The vision of St. Jerome' A tapestry from the Spanish Royal collection

Other information
A & M address listed as 1416 North La Brea, Hollywood, California 90028

The opening track contains an acknowledgement to :- The choir and congregation of Air Strawb, London.
Charts
UK Chart: 39
US Chart: not placed

---
---