BRIAN WILLOUGHBY'S 50th BIRTHDAY BASH -
STRAWBS PLAY CHUCK BERRY !!!
[Photos taken by Dick Greener - sorry Brian - most of the shots of you didn't come out and I'm a rotten photographer anyway!!!]
Sunday 19 September 1999 saw invited guests converge on perennial Strawbs watering hole, the Turk's Head at Twickenham for Brian Willoughby's 50th birthday bash. Extended for the day with a marquee in the garden for the food, the venue otherwise looked much the same, the BearCat Club logo bright and brash on the stage, with basic drums, bass and guitar set up in front.
I gather Brian and Cathryn had already played by the time we got there, but the next bands featured Brian playing lead guitar. Both delivered short sets of rock standards played with much enthusiasm, though as was mentioned several times, these particular combos hadn't played together in earnest for 25 years.
I'd had a long chat with Dave Lambert, who had been sitting outside for a while, looking through some of the photos that various of Brian's pals had brought along. Shortly after that, Hud sidled up and they went into conference to decide what they might have a crack at.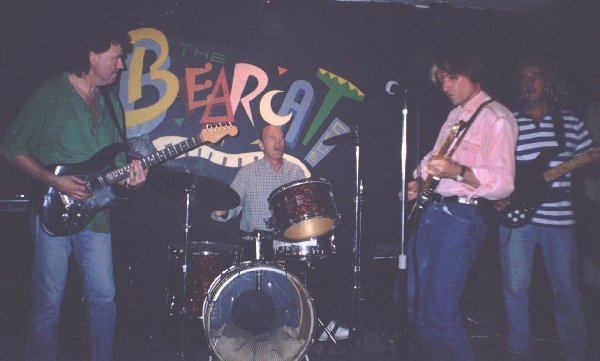 An unusual line-up.....
A Strawbs sans Cousins line-up took to the stage - Brian and Dave on guitars, with Hud on drums and Chas Cronk newly arrived on bass. First off, singer Jim Diamond ("I Should Have Known Better") took the lead vocal for "Stand By Me"; then Lambert took the mic and lead for "Johnny B Goode"!! - an unusual and enjoyable experience, one which proves that though the band don't do covers, they can rock and roll with the best of them.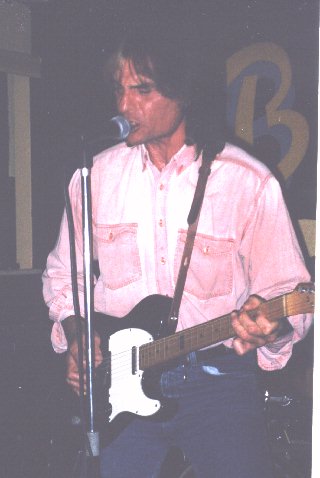 Johnny B Lambert !!
A third song (I can't recall the title) and then the Strawbs as Rock'n'Rollers set finished with "Summertime Blues".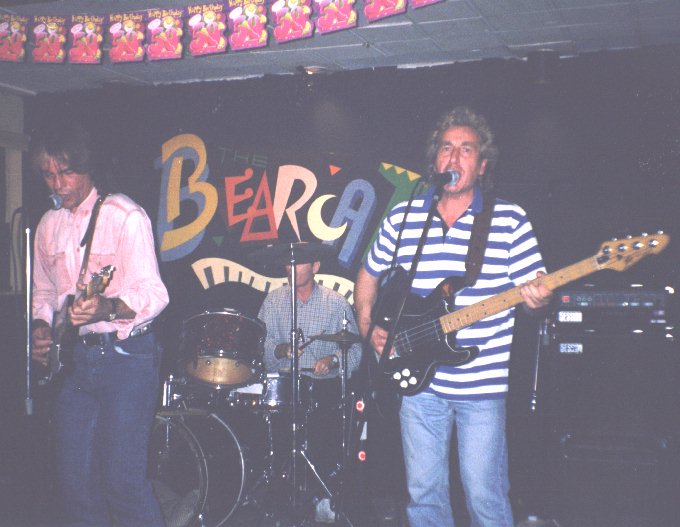 Summertime Blues
Dave Cousins had come hotfoot from the successful champagne breakfast launch of Portsmouth commercial station, Victory Radio, of which he has been launch director and CEO in the last few months since winning the franchise. Whilst protesting that he hadn't expected to be on stage today, Dave joined the previous bunch and invited Cathryn to join them for "Further Down The Road". He followed up with "Lay Down" and "Part Of The Union". No doom and gloom today.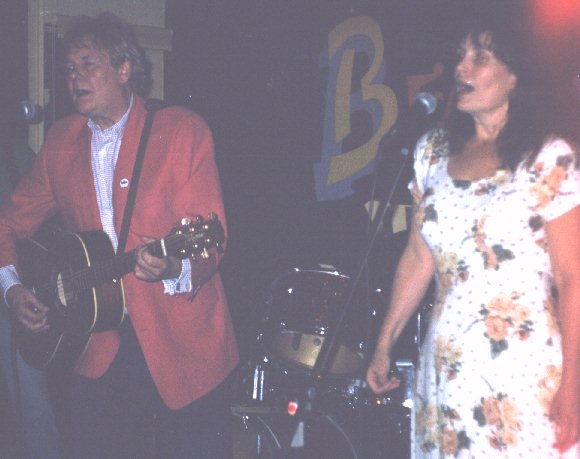 Dave and Cathryn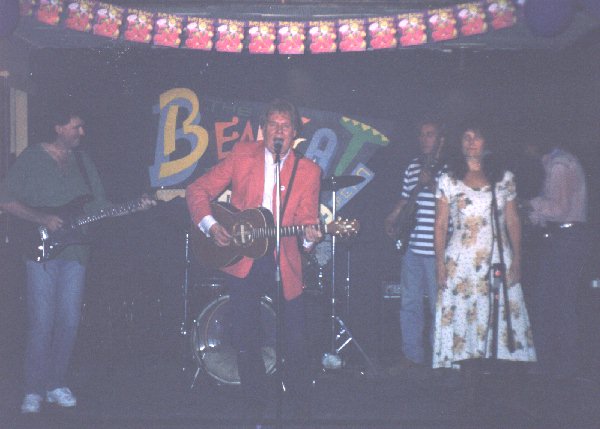 Further Down The Road....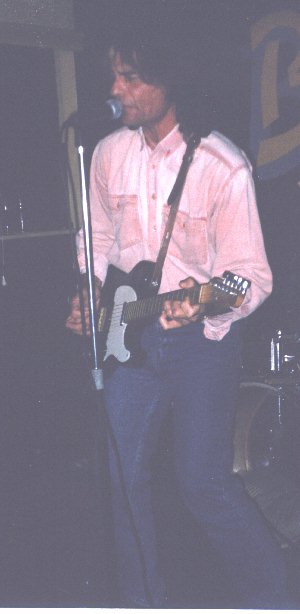 Lambert solo
Another group of, let's say, a different generation (apart from Chas, who seemed glued to the stage for the rest of the night) played a markedly seventies/eighties set with well-executed covers of Katrina and the Waves' "Walkin on Sunshine", Crowded House's "Weather With You" and Stealers' Wheel's "Stuck In The Middle With You" - like to see more of them.
More rockers for the last set, closing out the night perfectly. Great do, Brian, thanks for the invite. Let's hope we're all around, as Dave Cousins says, when you hit the next big one!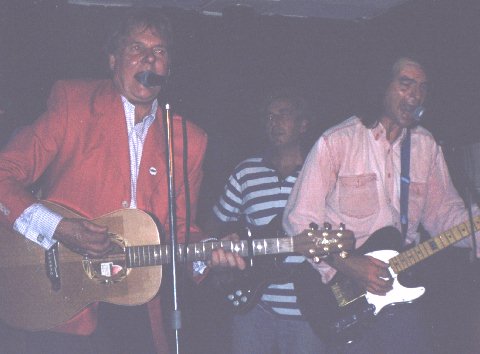 Cousins, Lambert and Cronk: Part of The Union again ...
---