HUDSON FORD - DAYLIGHT
For large scans of the images, click on the images: you may need to use the zoom feature in your browser to see the full image.

Tracks
Daylight (Hudson/Ford)
Out Of Your Shadow (Hudson/Ford)
Kiss In The Dark (Hudson/Ford)
Shy Girl (Hudson/Ford)
Let It Rain (Hudson/Ford)
Poor Boy [lead-in] (Hudson/Ford)


Poor Boy (Hudson/Ford)
Simple Man (Hudson/Ford)
Are You Dancing (Hudson/Ford)
Wicked Lady (Hudson/Ford)
95 In The Shade (Hudson/Ford)
Daylight (Hudson/Ford)

Versions
Vinyl
Cassette and 8-track
CD

VINYL
UK release
Vinyl album: 82027 (CBS, UK, 1977). A move to CBS Records and a change of producer - Robin Geoffrey Cable - brings a late 70s disco feel to some of the tracks. A single sleeve with a black and white insert inside. No lyrics sheet. Both copies I have have the back cover gold stamped "Demonstration Not For Sale", but the record is a normal release copy.
Front and back of sleeve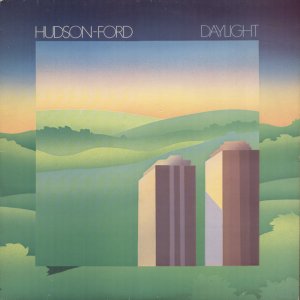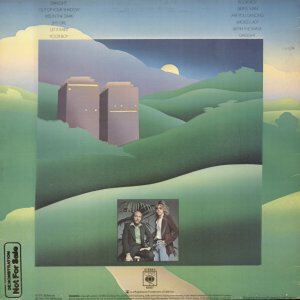 Insert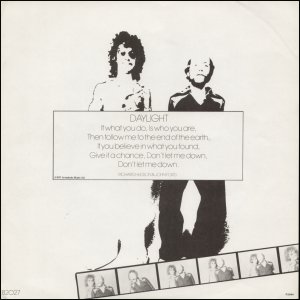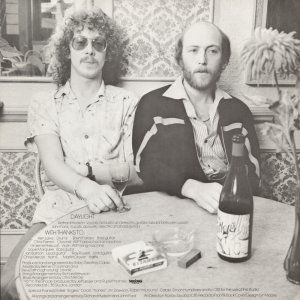 Labels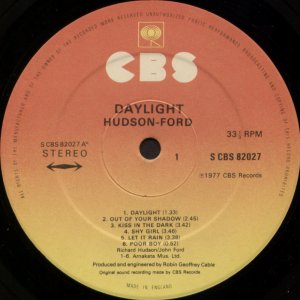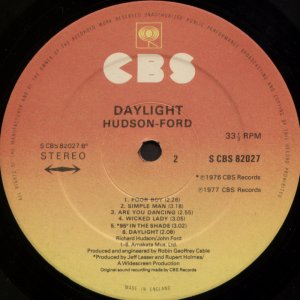 Australian release
Vinyl album: ASF 2018 (Gramophone Record Co Pty, Australia, 1977). Similar sleeve, publishing/record label details on the back. Mu copy came with a nice company inner.
Back cover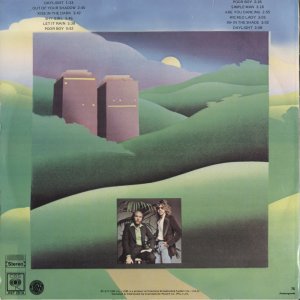 Labels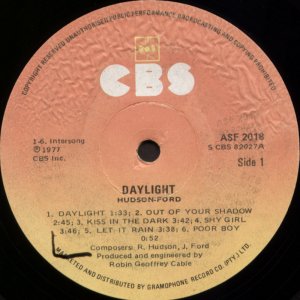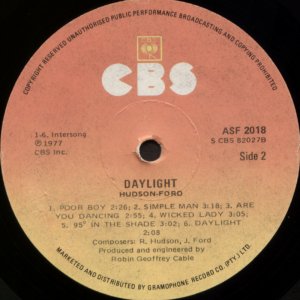 Inner sleeve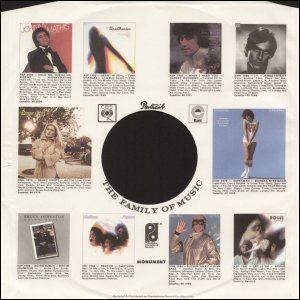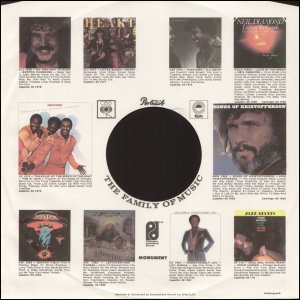 CASSETTE & 8-TRACK
UK release ? (*)
Cassette . Was there one - anyone have it?

CD
Spanish bootleg CD release
CD bootleg: RDI 33056 (RDI, Spain, 2009).. Bootleg release, no bonus tracks. All four Hudson Ford releases came out as unauthorised bootleg CDs, produced in Spain by Retrodisk International. Packaging designed to match closely the original releases, insert is minimal, the outer modelled on front and back covers of original UK LP releases, with a standard biography in the centre. The CDs themselves are ugly and metallic.
Please do not buy these bootleg releases - the A&M albums are now available as a legitimate release as part of Hudson Ford - The A&M Years boxed set, released May 2017, wth bonus tracks and superior packaging.
Insert, inner and outer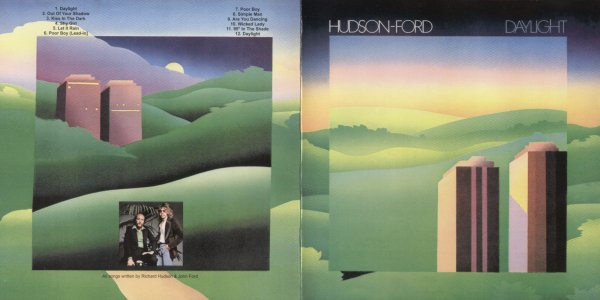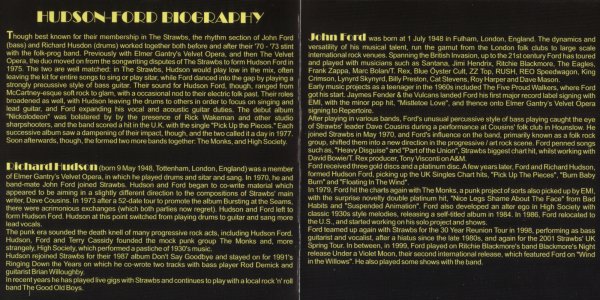 Tray outer and inner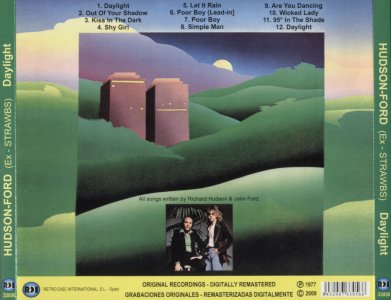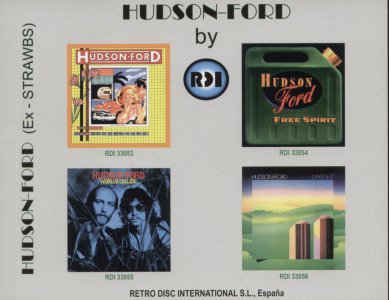 CD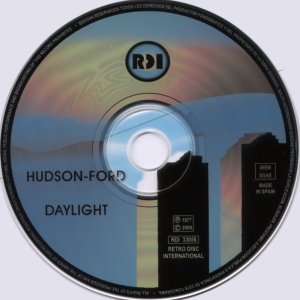 Back to main Hudson Ford albums page
---