KEEP ON TRYING, Oyster, 1977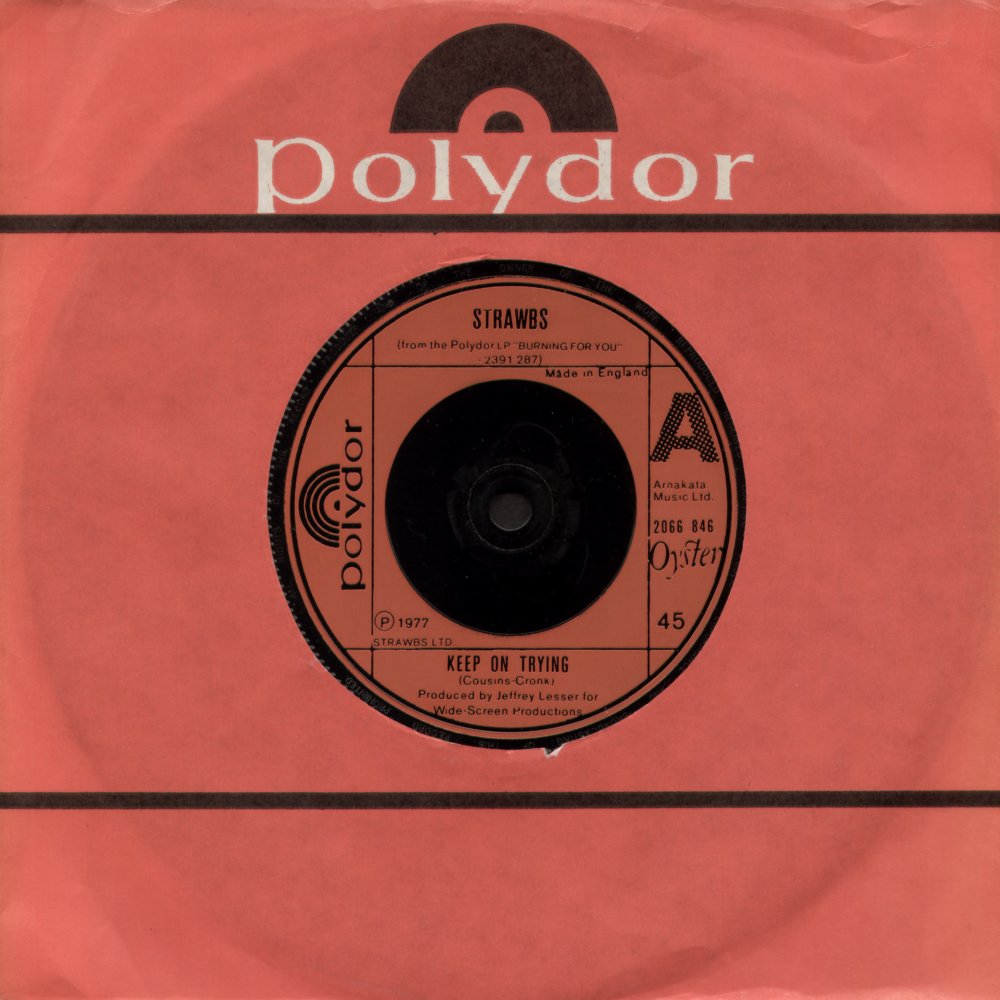 Release date: Aug 1977 (UK)
A second single pulled off the Burning For You album (one of my favourite tracks), backed with the superb "Simple Visions" (another excellent choice). Not released anywhere other than the UK as far as I know.
Back to main 1976-1980 singles page

UK vinyl
"Keep On Trying"/"Simple Visions"
(2066 846, Oyster, 1977)
UK release
Plain Polydor company sleeve.