OH HOW SHE CHANGED/THE MAN WHO CALLED HIMSELF JESUS
A&M Japan, 1969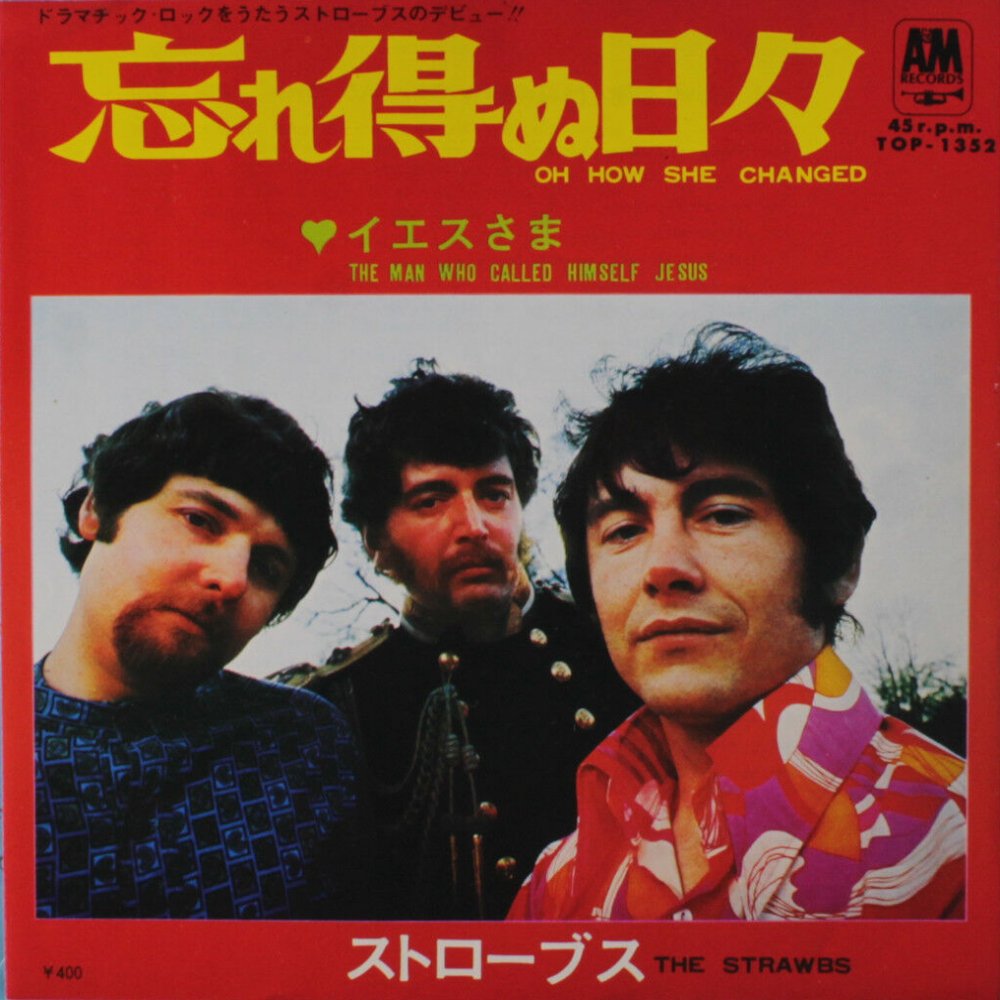 Release date: 1969
Recently spotted online, this release was hitherto unknown. King Records had been releasing A&M material in Japan since at least 1967, but it was thought that the first Strawbs release was in 1971.
The copyright date on the insert is 1969. There's no date on the labels, but the Japanese notes on the back of the insert mention a few dates, culminating in what looks like a reference in the last but one paragraph to the Strawbs first single "Oh How She Changed"/"Or Am I Dreaming in 1968. Furthermore, the catalogue numbering for this prefix on King Records available on Discogs and 45Cat seems to place this firmly in early 1969, probably in February(though not definitely, as 45 release dates did not always follow the catalogue numbering):

Claudine Longet - Sleep Safe And Warm/It's Hard To Say Goodbye - (TOP-1346, Jan 1969)
Lee Michaels - Love/Sounding The Sleeping - (TOP-1348, 1969)
Sergio Mendes And Brasil '66 - Laia Ladaia/Casa Forte - (TOP-1350, Apr 1969)
Tommy Boyce And Bobby Hart - Jumpin' Jack Flash/We're All Going To The Same Place - (TOP-1351, Feb 1969)
Herb Alpert And The Tijuana Brass - My Favorite Things/Las Maņanitas - (TOP-1355, Feb 1969)
Claudine Longet - Scarborough Fair/Am I Blue - (TOP-1356, Feb 1969)
So it seems that this was the first ever Japanese release for the Strawbs.
Back to main 1968 to mid-1972 singles page
Asia Pacific vinyl
"Oh How She Changed"/"The Man Who Called Himself Jesus"
(TOP-1352, A&M/King, Japan, 1968/1969)
Japanese release (*)