DAVE COUSINS & BRIAN WILLOUGHBY - CAMBRIDGE FOLK FESTIVAL 1992, BBC TRANSCRIPTION DISC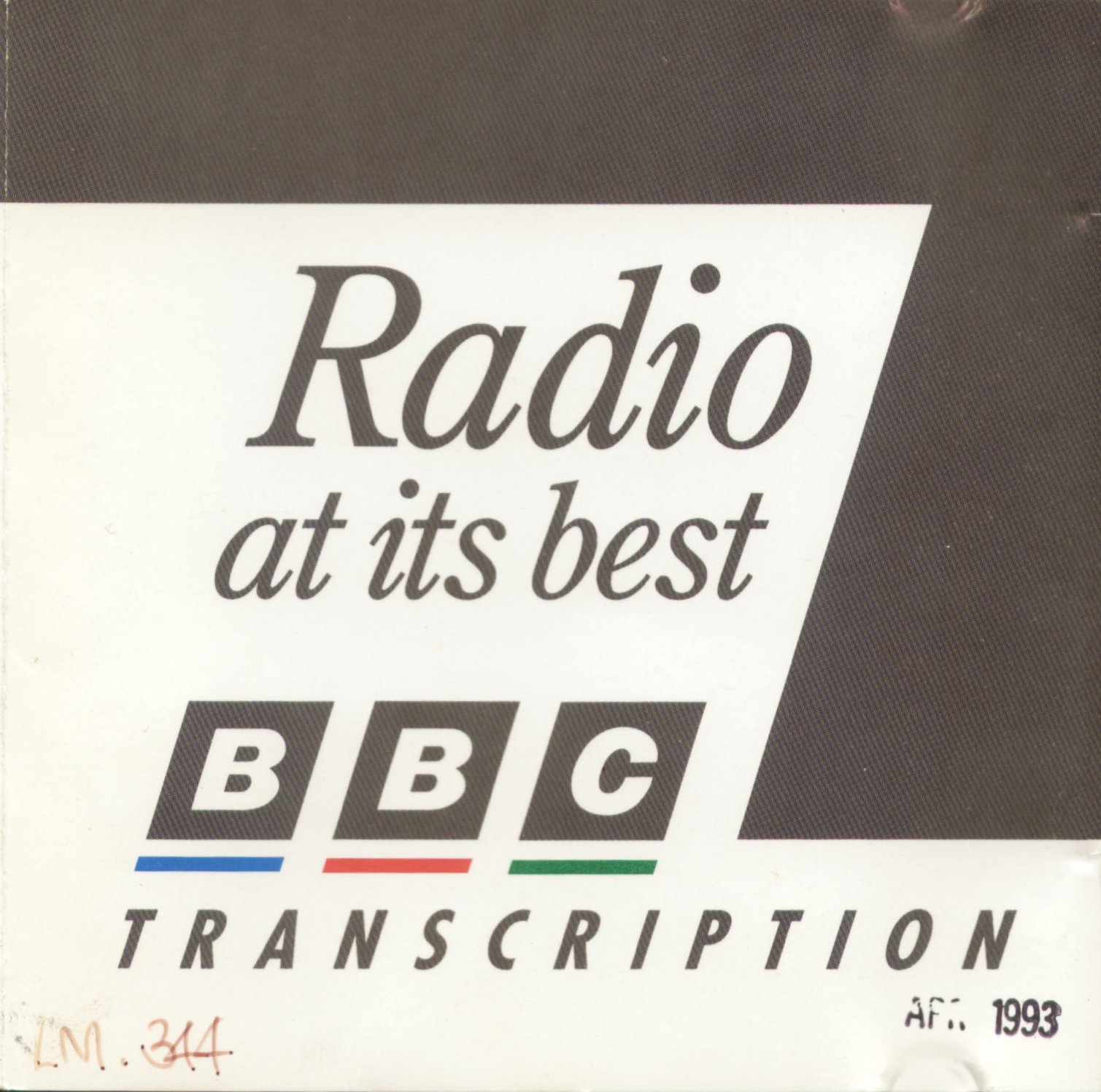 This is a BBC Transcription CD with sets from the 1992 Cambridge Folk Festival by Gallagher & Lyle and Dave Cousins & Brian Willoughby.
Musicians
Dave Cousins (vocals, guitar)
Brian Willoughby (guitar)
No information on Gallagher & Lyle personnel.
Track listing
GALLAGHER & LYLE

Andy Kershaw intro
Stay Young
Breakaway
Fifteen Summers
I Wanna Stay With You
Heart On My Sleeve
Malt And Barley Blues
When I'm Dead And Gone


Andy Kershaw link

DAVE COUSINS & BRIAN WILLOUGHBY

Never Needed Water
Ringing Down The Years
The Hangman And The Papist
Beside The Rio Grande
Grace Darling
Part Of The Union


Andy Kershaw outro
Versions
Vinyl, cassette, 8-track
Not released on vinyl, cassette or 8-track
CD

CD
BBC Transcription disc
CD: TCD 0429 (BBC Transcription CD, 1992?) Simple packaging with BBC standard outer insert and tray back, track details on the inner. There's a 1993 date stamp on the cover, but not clear whether that relates to release date.
Booklet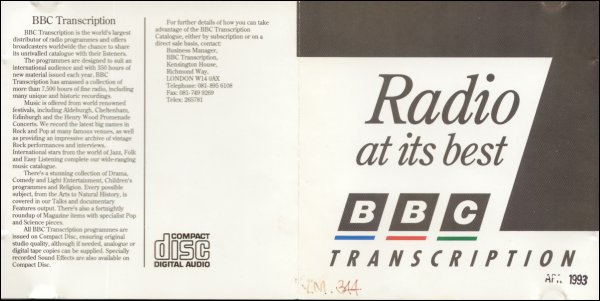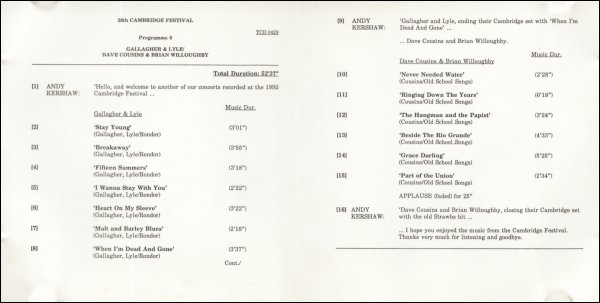 Tray back and CD