BLUE ANGEL - VERSIONS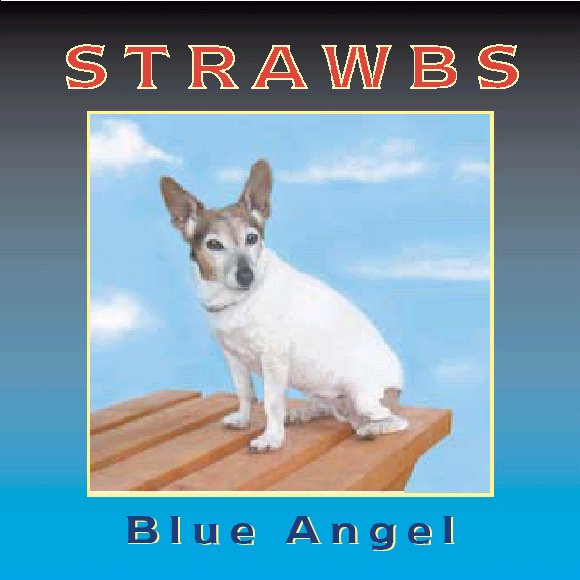 For large scans of the images, click on the images: you may need to use the zoom feature in your browser to see the full image
UK vinyl
Not released on vinyl, assette or 8-track

CD
Witchwood Media CD release, 2008
CD (UK): WRCD 2008 (Witchwood, March 2003). CD with lyric booklet. 12 page booklet, featuring Dave Cousins' previous dog Bella, who I think had recently died (her successor is called Gracie!). The CD features Bella, but when you take out the CD, she's no longer there.
Booklet front (p1) and back (p12)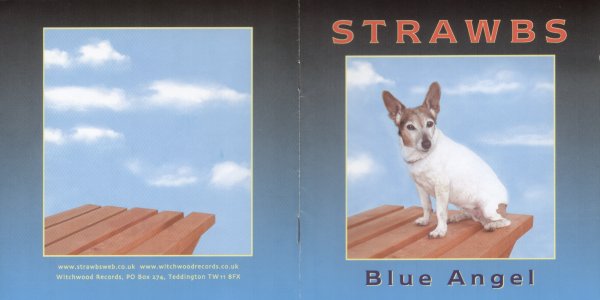 Booklet pp2 & 3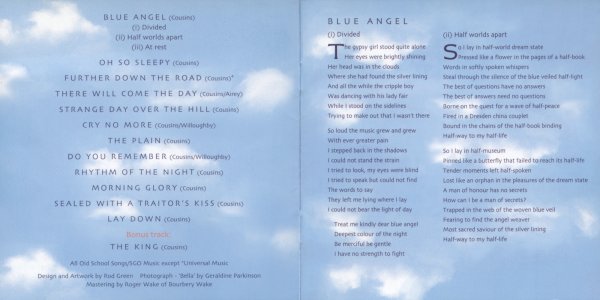 Booklet pp4 & 5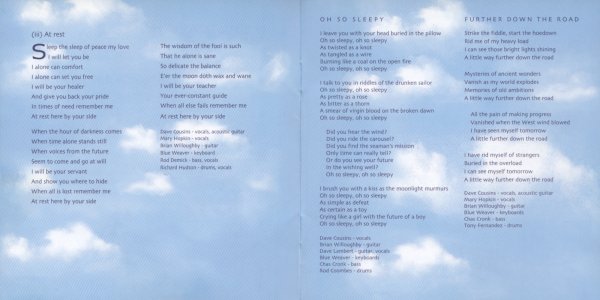 Booklet pp6 & 7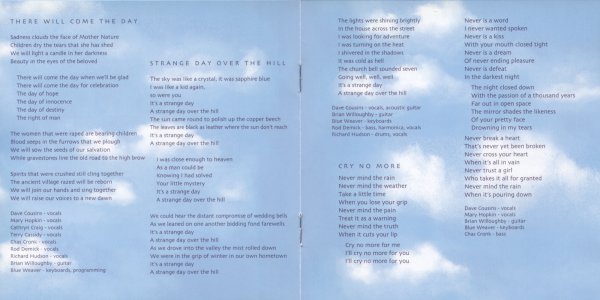 Booklet pp8 & 9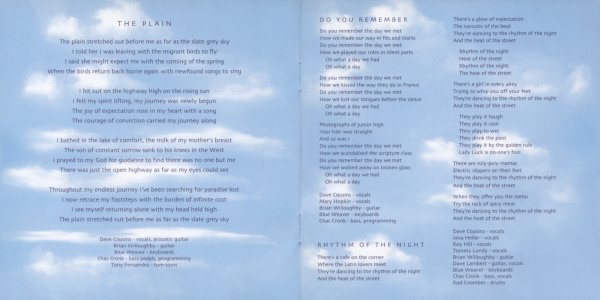 Booklet pp10 & 11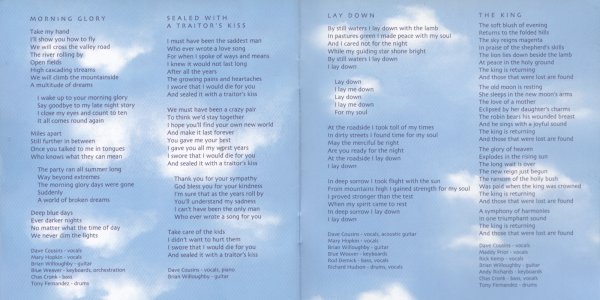 Tray inner and back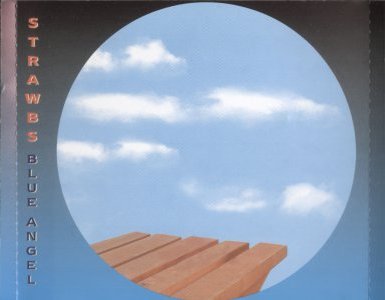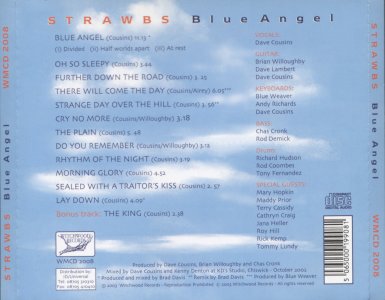 CD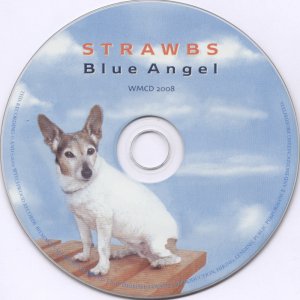 Morada Music CD US release, 2003
CD (US): WRCD 2008 (Witchwood/Morada Music, March 2003). For a few years Witchwood Media had a US distribution deal with Morada Music. Whilst the music was identical, some of the packaging was adapted for the US. This one has same packaging as UK release except that (a) the bar code is different and (b) the outer tray back also has Morada Music logo and details for US orders. CD and booklet are identical.
US Tray outer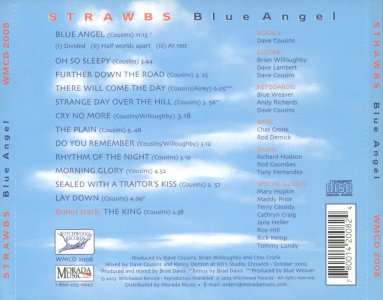 Morada Music CD US variant release
A copy spotted online with a different design on the CD, seemingly packaged the same as the Morada US release. Possibly a repress or a bootleg version.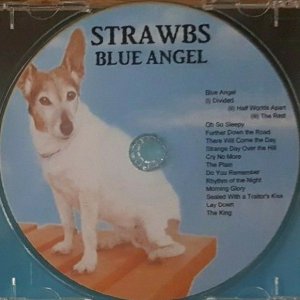 Russian bootleg release (*)
Spotted online. In most respects a copy of the initial release, including the distribution details for ID/Universal. The words "Strawbs" and "Blue Angel" on the packaging (but not the CD, which may just have been scanned) are presented in a different font, suggesting that somehow the bootleggers had access to the design files but not the sans serif font used, for which a fairly plain serif font has been substituted.
Booklet front and back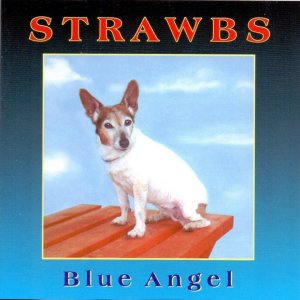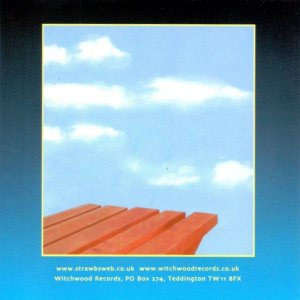 CD and tray back