CONCERT CLASSICS/LIVE IN AMERICA/ALIVE IN AMERICA - VERSIONS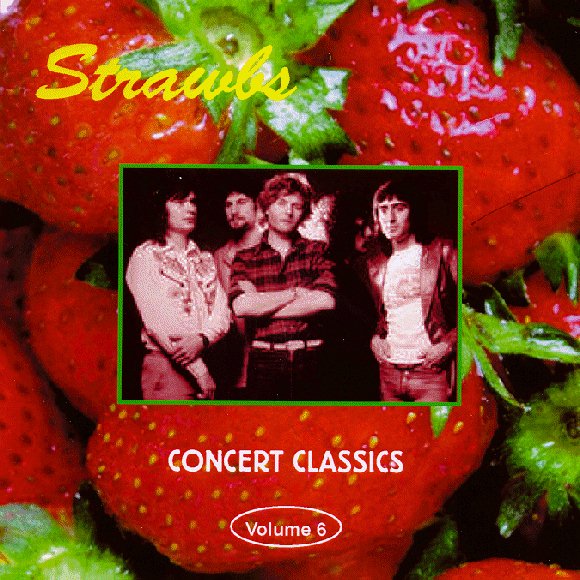 For large scans of the images, click on the images: you may need to use the zoom feature in your browser to see the full image
Vinyl
Not released on vinyl, cassette or 8-track.
Concert Classics/Alive CD
Live In America (with Wakeman/Fernandez bonus tracks) CD
Back to main Concert Classics page

CD
US CD release
CD (Concert Classics RRCC00706, US, Renissance, 1999) Renaissance Records t/a Concert Classics, based in Franklin TN released this. A link on the skymarshall.com website (the URL listed in the booklet) is a dead link. Highly likely to have been a bootleg.
Cover shot of correct era band (Cousins, Lambert, Cronk, Fernandez and new boy, Andy Richards on keyboards. Booklet contains sleeve notes by Bruce Eder (who wrote the All Music Guide piece on Strawbs). Also includes a discography and a gallery of Strawbs album covers (which I'm pretty certain were all taken from StrawbsWeb - the scans have certain qualities which identify them to me at least - not that I mind!)
Booklet front (p1) and back (p8)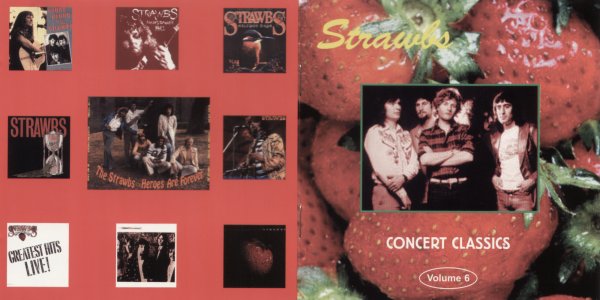 Booklet pp2 & 3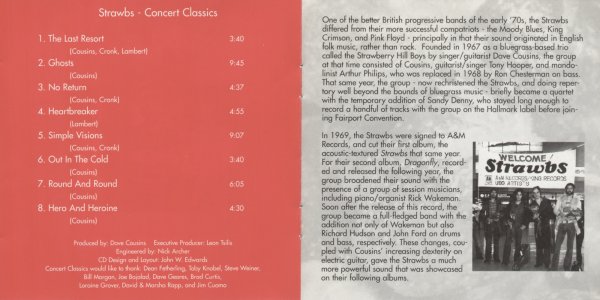 Booklet pp4 & 5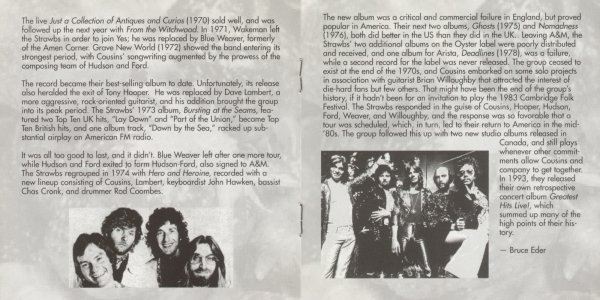 Booklet pp6 & 7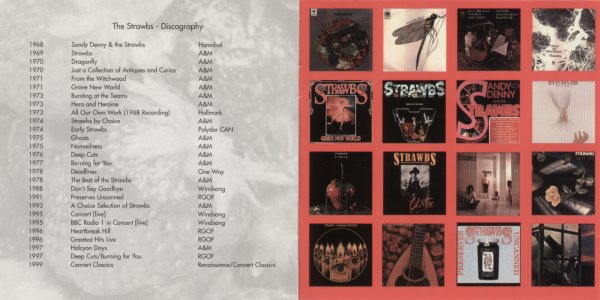 Tray back and CD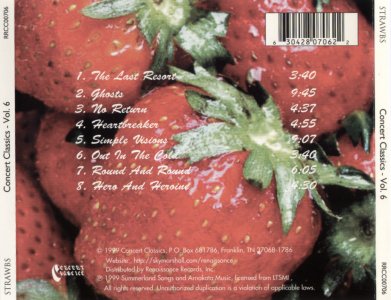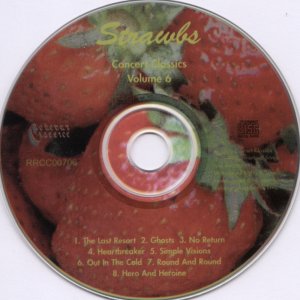 Japanese CD release
CD (Japan, Belle Antique, 2001?). Only clue as to date is at date on the Obi "2001--6-24".
Obi and insert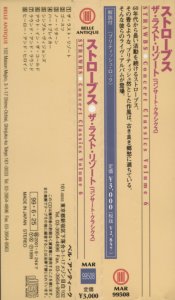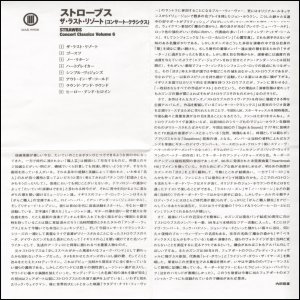 Alive CD reissue
CD (RMED-0708, 2007). A reissue of the Concert Classics version above. Unpleasant typography, with a picture of the 1976 line-up on the front and the Ghosts line-up on the tray back. The inside of the insert features the correct line-up with Andy Richards and a statement that it was recorded in Denver in 1978 (not true, it is the same concert as above, recorded at Golders Green in 1977 and aired in Feb 1978).
Insert, outer and inner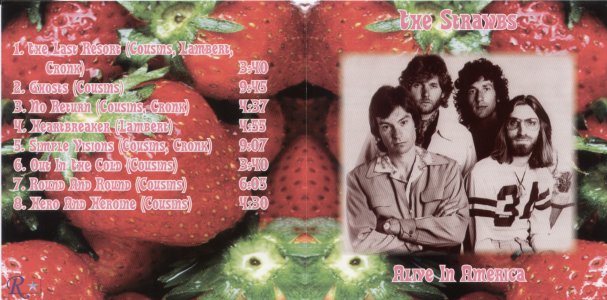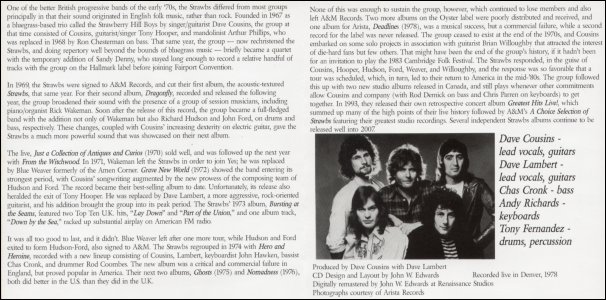 Tray back and CD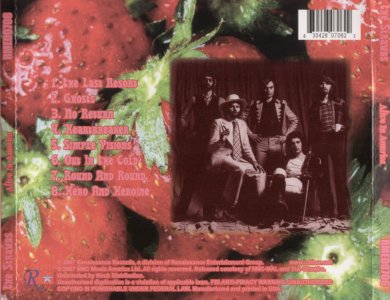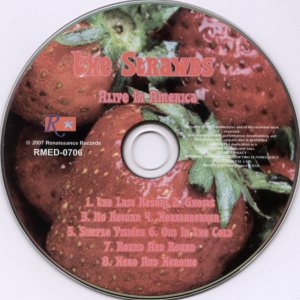 Live In America CD release
CD (SFMCD049, The Store For Music, 2007 ). The Concert Classics release of this 1977 Golders Green concert repackaged inaccurately as Live In America, with two extra tracks (the opening track "Sagittarius" and "Aquarius") from the 1988 Rick Wakeman/Tony Fernandez ambient album Zodiaque (why oh why?)
The tray back is badly printed, with the various colours not registered properly - after a quick trawl online it apparently affects all copies not just mine.
Outer and inner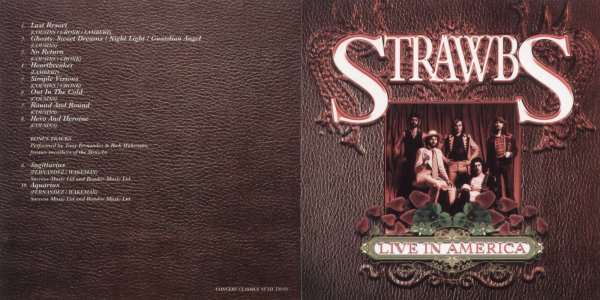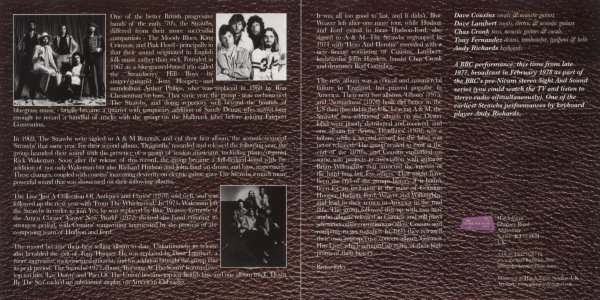 Tray back and inner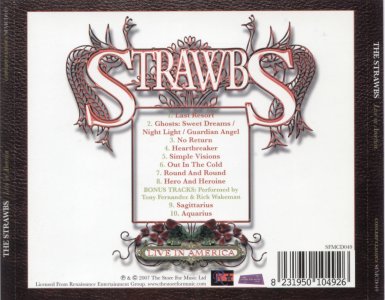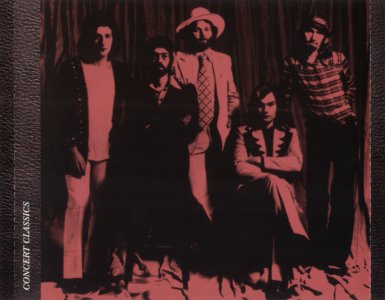 CD