DEADLINES EXTENDED EDITION 2CD/DVD, 2019 - REVIEWS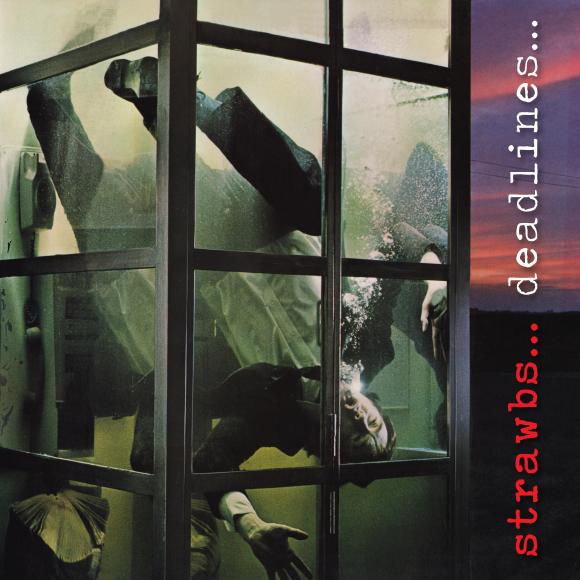 Back to main Deadlines Extended Edition page

DAVE COUSINS WRITES ABOUT DEADLINES
'Deadlines' was the last album released in the 1970s by the Strawbs. To say that it was a difficult album to make is a serious understatement!
The previous album 'Burning For You' had finished with my song "Goodbye (Is Not An Easy Word To Say)", which I had written as my farewell to the band. The album was produced by Jeffrey Lesser who was a great engineer but did not understand the dynamics of the band as far as I was concerned.
Somehow I was persuaded by our management that I should carry on and they went ahead and signed us to Arista. I flew to New York to meet Clive Davis, who I got on well with when we went out on the town together, but I still had reservations. The main problem was that our management insisted that we use Jeffrey Lesser again as producer. Jeffrey had decided that Dave Lambert should become the lead singer of the band and I have to say that his singing on 'Deadlines' was his best ever. However, the fact that Dave sang the opening track left fans and DJs somewhat puzzled.
The next problem was that we had little material other than a few of my home demos. Our 1978 UK tour ended in Liverpool and the morning after Dave Lambert, Chas Cronk, and I caught a train to Grange Over Sands on the Cumbrian coast to stay in a hotel and try to write some new songs. When we arrived the Grange Hotel it was slightly faded, but in its Victorian heyday it had been an elegant Italianate residence. We did write "The Last Resort" and "No return" but the dark lyrics reflect not only our surroundings, but also my state of mind – "Will you miss me? I doubt it…".
We started recording the album in Dublin, in a studio owned by Philip Green, a film composer best known for his theme to the Ealing comedy 'The March Hare', or "Diddly eye di di" as we called it. He was a great character but his studio wasn't really up to scratch. One day the 24-track tape machine started to run slow and the service engineer was called in. I asked him if he was kept busy in Dublin, to which he replied, "No, I normally service washing machines". Enough said!
We took the tapes back to London to work on them at Air Studios overlooking Oxford Circus. After the first day of overdubbing we left the 24-track tapes in the studio and went home. When we started the next day we discovered to our dismay that the tape operator had left a BBC 4038 microphone, with magnetic shielding, on top of the tape boxes. A strip across all tracks on the boxes had been erased, most importantly the drum tracks. We had to start from scratch and rerecord the songs. It was dispiriting and heart-breaking to say the least.
The mixing was done at Utopia Studios. While we were there The Clash were recording "Give 'Em Enough Rope" in the next door studio. I got on really well with them, especially drummer Nick Headon who rode into the studio on his motorbike. It turned out that Joe Strummer was having much the same problem with their producer Sandy Pearlman as I was with Jeffrey Lesser.
On reflection 'Deadlines' sounds fantastic, although the songs collectively are unlike any other Strawbs album; in production we sacrificed our rootsy element in favour of pop balladry. Anyway, the bonus tracks give a truer flavour of what we started out with. I really love "Joey And Me" and I was very pleased to uncover the Dublin version with its Rickenbacker electric banjo solo. I wish I still had that banjo!