DAVE COUSINS: MOVING PICTURES - REVIEWS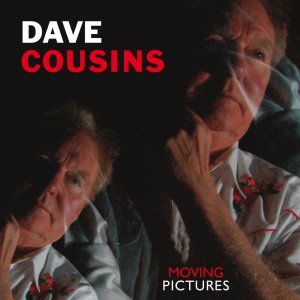 Back to main Moving Pictures page


COMMAND PERFORMANCE – Review by Dick Greener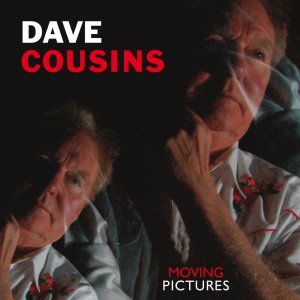 This is Dave Cousins at his most exposed, raw emotion in every song. Recorded live on his tour of the US in 2008, some dates with Ian Cutler accompanying him on violin (captured on 2008's limited release Duochrome), but the rest were pure unadulterated Cousins in all his solo majesty.
Here too, for the first time, is the connecting commentary between the songs, which pulls the whole performance together, in keeping with its strapline – "the Stories and Songs" tour.
Cousins' mastery of his own material is such that the simple but sympathetic strummed accompaniment, which dips and surges, perfectly in harmony with his vocal delivery. Some of the things he's often done on those rare folk-club engagements are present and correct – "Hanging In The Gallery", "Hangman And The Papist", "Song Of A Sad Little Girl", "Ringing Down The Years", "Shepherd's Song" and "Grace Darling".
But he's not afraid to try some edgy stuff: you might think the much more recent "Call To Action" which has heavy band accompaniment (including Ian Cutler's fiddle), might miss much of the depth when translated to one voice/one guitar, but you'd be wrong – if anything it's more powerful as Cousins spits out the lyrics over the clever open tuning rhythm guitar riffing. The accompaniment is slightly atonal, with sudden breaks, suggesting as intended the drama and Arabic feel of the piece. One of Cousins' best compositions of recent years, and splendidly delivered.
My own personal highlights, two from his 1972 solo album: the first, the majestic three-part epic "Blue Angel", IMHO one of Cousins' best-ever songs. Again, recorded versions have tended to be big full band treatments, but it's perfectly realised in this stripped down acoustic environment.
The second, "Ways And Means" crossing over from an intricate intro figure to a heavy strumming pattern in the open C tuning also used for "Call To Action" – has the same light and shade that the heavy rock accompaniment of Wakeman, Hiseman, Anderson and Glover gives it on record.
And the show closes with a solo rendition of "Beside The Rio Grande" and "We'll Meet Again Sometime", a similar guitar strum to that used in its current place in the Acoustics' set, with splendid accapella embellishment – again you'd think you'd miss all that, but just the dynamics of his voice and guitar capture the range of exuberance to sorrow that the lyrics evoke.
Cousins vocals are faultless throughout (even offering up a falsetto on "Sad Little Girl" and on the (IMHO) challenging "Call To Action"). Beautifully and simply recorded, enhanced by sympathetic mastering – it's as crystal clear as though you are sitting in the front row.
Every fan of Dave Cousins' emotional and iconic singing and songwriting needs to listen to this command performance.