STRAWBS: PROGNOSTIC, 2014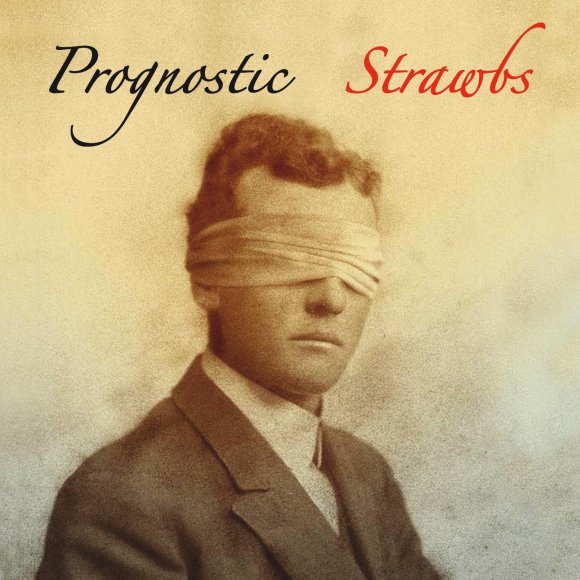 Release date: Oct 2014
A new CD release of prog rock material by the Strawbs.
In a review in Rolling Stone in 1974, Ken Barnes wrote: "Strawbs moved from folkier days to a lush, stately and mellotron-dominated sound, with similarities to Yes, King Crimson and the Moody Blues. They wrote more compelling songs than the former two, and possessed more lyrical/musical substance than the latter."
Prognostic is the album that defines Strawbs once and for all as a prog rock force to be reckoned with. The music is powerful, yet melodic. The lyrics are biting, yet sensitive.
The release of Prognostic ties in with the release of Dave Cousins' autobiography Exorcising Ghosts which has committed reviews in Mojo, Classic Rock Prog, Uncut, Record Collector, Shindig, R2 and Froots. The album will receive full PR exposure in the major music press.
Tracks 1 & 4:
Dave Cousins – vocals, guitar
Chas Cronk – bass, vocals
Andy Richards – keyboards
Tony Fernandez – drums
with:
Jo Partridge – lead guitar

Track 2:
Dave Cousins – vocals, guitar
Chas Cronk – bass, programming
Dave Lambert – lead guitar
John Hawken – keyboards
Rod Coombes – drums

Track 3:
Dave Cousins – vocals, guitar
Chas Cronk – bass, vocals
Andy Richards – keyboards
Tony Fernandez – drums
Dave Lambert – lead guitar

Track 5:
Dave Cousins – vocals
Rick Wakeman – grand piano
Conny Conrad – guitar, programming

Track 6:
Dave Cousins – vocals, 12 string guitar
Tony Hooper – acoustic guitar
Brian Willoughby – lead guitar
Chris Parren – keyboards
Rod Demick – bass
Richard Hudson – drums

Track 7:
Dave Cousins – vocals, acoustic guitar
Miller Anderson – lead guitars
Rick Wakeman – piano, organ
Roger Glover – bass
Jon Hiseman– drums

Track 8:
Dave Cousins – vocals, lead guitar
Tony Hooper – acoustic guitar
Blue Weaver – keyboards
John Ford – bass
Richard Hudson – drums

Track 9:
Dave Cousins – vocals, 12 string guitar
Dave Lambert – lead guitar
John Young – keyboards
Chas Cronk – bass
Tony Fernandez – drums
Track listing
Heartbreak Hill
Through Aphrodite's Eyes
Something For Nothing
Starting Over
Deep In The Darkest Night (featuring Rick Wakeman and German progmeister Conny Conrad)

Archive Prog

The River/Down By The Sea (previously unreleased)
Blue Angel (remastered)
Tomorrow (remastered)
Lay A Little Light On Me/Hero's Theme/Round And Round (remastered)