STRAWBS: A TASTE OF STRAWBS, 2006
INSTANT REACTIONS
What you said when you first got your copies of "A Taste Of Strawbs" ..... most recently received comments at the top!
---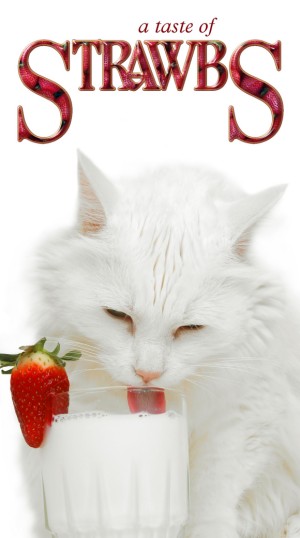 Added 29 Dec 2006
Curt Przyborowski
Received "TASTE OF STRAWBS" as a Christmas present, ashamed that I had to wait so long but my wife insisted she wanted to give it to me as a gift.... Anyways, I am just awestruck by the brilliance of the whole set. Well done.
Richard Moseley
My first reactions are that few bands are so deserving of such lush treatment and that my incredibly heightened expectations were indeed exceeded. Although a saga of sorts resulted in finally receiving the Taste, I can only add that the wait was well worth it, and the next few months will be rich and rewarding. It appears that there is not a clunker in the bunch. This is the-boxed-set-to-end-all boxed sets.
---
Added 28 Nov 2006
Omaha Steve
I actually received my set #165 back in early Novenber, and would like to congratulate all that were involved in the selection process. This is really a dream come true. Hard to say which is my favorite, as all discs have something to recommend them, and all the songs over the five discs, to me have something different to offer. Regardless of the sound quality of some of the tapes from the archives, this really was worth the wait.
I'd also like to thank my best bro Jim, for ordering this for me. We tend to order items together and I felt that since he did this for me, I'd let him sign his name as a sponsor. He's probably gonna wish he got one himself, after he hears it.
Jon Berke
I took my copy on a road trip and listen to it all and like wow..I love the fact that it's all so fresh and tasteful.
Gadflying
There is not a single fan of a single group that would not covet what Strawbs fans received by way of A Taste Of Strawbs. Instead of the normal rehash of greatest hits (think the Moody Blues' sad Time Traveller, which offered virtually nothing new for its equally loyal and discerning fans), we get utterly inspiring hidden gems from every phase of the Strawbs career.
What an utter treat -- and to think that a decade or so ago, we all thought that we would never hear from the Strawbs again. This is masterful.
---
Added 24 Nov 2006
Andre Denis, Netherlands
I now have my box set for more then a week, and i have listened to it almost constantly. Well the music is as expected fantastic. Some really surprising pearls are in there ! Also the layout of the box is great. (My two year old daughter really likes the white cat). And it's great that the booklet is not glued into the box as now you can read it easily and everywhere without having to worry it falls apart. Thanks very much to everybody involved as I'm also happy and proud that my name is in the booklet.
Kevin Musser
I don't post very often, but since I have this wonderful boxed set and just finished listening to all of it (three times over) I had to chime in. A great collection of material showing the depth of this band and its members. Thank you so much for including "Heartbreaker" as my 1977 LP has about worn the grooves down all the way on my Intergalactic Touring Band album. My wife and I have really enjoyed (well more than enjoyed) the last three Acoustic Strawbs concerts here in Ann Arbor and we are looking forward and hoping that the Electric Tour books here as well next year. Thank you for a wonderful set of CD's.
Greg Dykeman
All I can say is Wow! I've been listening to all 5 CD's since the 13th, and I must say, I'm absolutely thrilled that I invested in this project. I've been smiling since I opened it. I still have some reading to do, but I appreciate the text and the packaging very much! This boxed set warms my heart on a cold Wyoming night!
Keith Borrelli
I preordered A Taste Of Strawbs in September from a vendor here in the US and waited, and waited... They changed the release date several times while others here on this site spoke about how they received it already. So, on Sunday I drove 30 miles to an excellent specialty CD store and, there they were, 2 copies with the label "First 1000 CDs contain bonus disc"! I bought one, came home and cancelled the order I placed.
The set is nicely packaged. Very nice disc printing. Also, the booklet is quite informative and enjoyable. The music, of course, is superb. It's amazing how even the home demos sound pristine. Obviously, a lot of care was taken in mastering this set; Taste is one of the best box sets I have (and I have many).
So far, I've listened to CD3 and CD4 several times. I'll have to spend some quality time this holiday weekend with a beer or two or more listening to the whole set. Many thanks to all involved in bringing this wonderful collection to the fans!
Judi Cuervo
If I may paraphrase the Kinks on a Strawbs discussion group, "I'm not like everybody else." What I mean is that there's no way in hell-for a lot of reasons-I could sit down and play all five disks uninterrupted. Anyway, I played Disk two this weekend over and over and over and over and over again and now I'm in big trouble. See when I LOVE something, I can't imagine anything ever being better so I just stick with it until it's nearly worn out. This is what I expect will happen with disk two. (Just so no one thinks I'm a little out of synch, I did plan to start with Disk one but I couldn't get the damn thing out, started getting frustrated so tried disk 2 and like magic, it released.)
Anyway, they MUST resurrect "THE ACTOR"!!! While I've always loved the song, I simply despised that "Diver Dan" effect it had on the version I have. No one's more into the nautical than me (and maybe Bjorn), but I like my music out of the water, thank you very much. And Lambert was made for "Going Home"! And "Shine On Silver Sun"...well, I may never be content with the regular version again. "Writing On The Wall" was one of those "oh my God" experiences. As soon as the song started, I remembered DC telling...maybe it was me and Joannie in Philly a year or so ago...that he found some songs he'd forgotten all about and started reciting the lyrics to it. "Part Of The Union" with an extra verse. What a disk! As I said, although I'm sure there are other fabulous surprises waiting on the other four disks, it's going to take me awhile to tear myself away from this one.
It's almost like the first time you heard acoustic Strawbs--I don't mean the songs are acoustic--but it's like unexpected magic, a behind-the-scenes peek at stuff you feel sort of privileged to be let in on.
I'll admit, I expected this set to be exceedingly "interesting" in terms of special moments for die-hard Strawbs fans, those that are into their history and development. I actually never expected the songs to be stand-alone GREAT--for reason of sound quality and the fact that I knew a lot would be "home demos." Wrong, wrong, wrong! If disk 2 is any indication, this set is astounding! Now...if I could just pull myself away from Disk 2 and listen to the rest of it....
---
Added 21 Nov 2006
Dan Fucinaro
Just wanted to say THANKS for an AWESOME, AWESOME job on the box set - just finished listening to all the discs today since getting it 4-5 days ago! LOVED the booklet & design as well.
Kate Duncan
I'm very happy with the boxed set..and I love the extra disc! I listened to that one the first time this evening and wow!! Some really really nice songs here. Glad I invested. Definitely worth it in my book.
William Wilson
My Strawbs boxed set arrived yesterday...it's an excellent package, loads of previously unissued material, which makes a real change from the usual recycled 'Greatest Hits Plus A Few Rarities' collections I've become accustomed to with box sets. I'm looking forward to giving it a good listen over the weekend.
Well done to everyone else associated with A Taste Of Strawbs. Nice work.
---
Added 17 Nov 2006
Ron Kirkley
At last the cat came through the flap. After all the squealing at night after reading the Taste columns and feeling left out there was all the purring after having my tray filled to the brim with such great treats. I felt like something of a black sheep cat, having ordered my pouch direct from Amazon – because I got my box of goodies totally free. I was fortunate enough to still get the best supermarket offer on the market of 5 for 4, but I missed out on my master signing my box. And now to say something about this purrfect set of discs. I've managed to listen to disc 1 and it is so relaxing after a hard day at work. I've got a 2 hour car journey tomorrow so hopefully this set will stop me having a cat nap. Well done to everybody involved.
Lew Fisher (aka "Progprinter")
As a graphic arts professional, I must add my thanks for a job well done. Everything from the box, the photos, the stocks used and the "clean" inks used are first rate. Thanks for a wonderful package, inside and out!
Douglas McKenzie
Stunning...I will treasure this til the end of my days.
Sarah Berner
I managed to listen to all 5 discs tonight, CD5 is my favorite, for now - wow! ... I love Don Airey's "Extravaganza", humor in prog is great. I'm sure my favorite will change all the time. But GREAT JOB!
Thanks for notes about the condition or origin (like cassette), I need to read them all. Thanks for not being afraid to put out warts and all, as it IS the end (and beginning, hopefully) point for us fans and lets us get a glimpse of heaven (well, it is) as it was at different times or in the beginning or when you didn't have control of the sound and with other artists. Thanks to DC for trusting Strawbs' fans to let us hear all that, most wouldn't. And home recordings! I have some rehersals I had to get ready to record in 30 seconds or less and are 2-track and I only had cassette copies, for myself, until I burned to CD, but the music is amazing and rare, and beautiful (and noisy!). And do people realize that some of your tapes are probably almost 40 years old, except for what was mastered or mastered at the same time the first release was done? So much oxide is shed during all that time. So great to have them restored and archived like this. We that have it have our own tape library archive of The Strawbs and friends! I'm sure there is more in that tape vault, though!
---
Added 16 Nov 2006
Cinnie Morgan
A beautiful job well done. Having finally gotten to hear all five CDs and read through the booklet, I can honestly say that it is, top to bottom, a work of art. It reaches beyond the music, and the concept, to the packaging, the writing, the graphic design -- the whole boxed set is something that everyone who worked on should be very proud of. I've done different, though comparable, projects and I know that rush you get when it's finally done. I think I can speak for all of us when I say to you, the Strawbs and every last person involved that it was worth every grey hair you lost over it. I have left a directive with my husband: if I should die suddenly, you may donate my organs, but bury me with that Strawbs set.
Ken Levine
Not a bad "home" version of "Lemon Pie" either, eh? I am really taken with the suite of "Shine On Silver Sun/Words of Wisdom". And, enough teasing already. It's time for a full-on 10 minute version of the exquisite "Still Small Voice".
Just a few first impressions.
Allen Collins
That cat gets around! She/He turned up at my home just outside St. Louis, MO last night. Beautiful packaging! I'm looking forward to a lot of listening. Great work.
Sarah Berner
Houston, the Eagle has landed! Something weird about asking about it and then it comes, like Cinnie's. I have it, so I'm happy. It's not covered with big, sparkly gold ribbon and glitter and all that my mind had built up (and the boys would hate), but it sure is purrrrrty! And heart attack to find disc 5 until I opened the booklet! I was showing everyone at the mail box place my name and telling them about the band - well, heck, I've been calling them for days, now, so they were in on this, too! Then, our electricity was out all day, due to high winds, so I was thinking, well, old portable CD player, are my batteries charged? What a day for electricity to go out, but it came back on just as I got home. Meant to be.
Phil Delafield
Have just read the reviews and am in full agreement that Taste is fabulous. As a 35 plus years fan I particularly enjoy the different approaches the band has taken over the years to many of their tracks - the contrast between the electric rock and acoustic versions shows just how good the guys are and gives great variety - a particular example is "Round And Round". I am particularly interested in how the band has developed over the years - the boxed set tells the story. I am also proud to have my name on the list! The only omission in my opinion is "Autumn"; but I've got that anyway. I'll be waiting with certificate and pen at the Stables!
Leslie Westley
The Cat finally walked up to Spalding. Was allowed to open box and check that everything was present and correct,(must say it looks superb) before it was snatched from my sticky fingers and banished to the "Christmas Present" dungeon. Still some nice sounds to listen to on the big day. Looking forward to the Concerts in the New Year
Lou Bruno
I received A Taste Of Strawbs two days ago on the 13th. It's more than I was led to believe. The clarity of the recordings is brilliant. Well worth the wait from August when I made, with trepidation, my first trans-Atlantic phone call to place the order. I enjoy hearing different versions of numbers I know so well. Seeing my name in the booklet is a thrill, too. And I will not "deface" the signed certificate by writing my name on it. Thanks so much to all for a beautiful set.
Joe D
The box set has arrived at its destination .... between Northampton and Somerville MA, that is...lol...and,it is what I expected after reading all of the posts. Listening now to the first CD and, what more can one say other than fabulous.
---
Added 15 Nov 2006
Kate Duncan
Safe and sound, "A Taste" with Dave C's signature nicely intact..arrived on my doorstep yesterday!! I'm delighted with the presentation..but then I really love cats..am glad to have it and to help support the band..and this makes up for my missing the live show this year. Tomorrow will be a "heavy listen" day for me.
Dennis Lazor
Alright already. Slick packaging. A cover photo of a cat my daughter just loves. Five discs of music. The photo packed "Book of Strawbs" tucked neatly inside, with all those wonderful tidbits. Cousins doing Cabaret. All those examples of the "Yes, Cousins can write a song about any emotion and deliver it convincingly" stuff. The history. The showcasing of the incredible talent of the assorted band mates. Rare gems. Previously unreleased tracks. Restored originals. A signed certificate by Dave C. Amazing live performances. Highlights like "Not All The Flowers Grow," the manic version of "Sheep," "Absent Friend." And that's just the first two discs.
No surprises here. Just what you'd expect from one of the best bands of all time. A labor of love by all involved. The typical product of consummate professionals. Yeah, I couldn't be prouder seeing my name in the list with all the other fans of this band and attached to so fine a product.
What a joy - couldn't be happier! I may wear out multiple CD players and an IPOD with this boxed set alone ....
Larry W
Fantastic work with this box set. I own some of the Free Reed and Fledgling box sets, and consider them to be the gold standard. "A Taste of Strawbs" is every bit as good. As I write this, I've worked my way to CD#3... wonderful! And am enjoying reading the booklet. Presentation, booklet and music: all a job very well done. And I must admit, having my name in the booklet is VERY cool! :-)
Andrew Smith
I'd like to say I enjoyed the box set, but I can't. The beloved has snatched it away from me and put it aside for Christmas. I DID manage to hear the first half-doz tracks on the bonus disc before I was caught though. Sounded well worth the wait. I have one minor quibble which perhaps others may have raised. It's well documented that for a short time Dave Cousins left and Roy Hill stepped up. I can see no representation of this line-up on the release. Seeing as many of us will never have heard anything from that short-lived venture, the box set seemed an obvious place to set that right.
Peter Kühn
Now I am very proud to be an owner of that wonderful Boxed Set with the certificate of provenance (No. 482 of 500) signed by Dave Cousins. It arrived yesterday (November 13th) here in Hamburg, Germany.
My stepson Henning Rossbalson is a holder of a credit card. I am not. So I asked him to order the Boxed Set for me but he did it late by mistake. So I was worried about it may be too late to get one of those first sets. Imagine my surprise when I opened the package and realised that I was the lucky one to get an autographed copy! I would like to thank everybody who made this thing happen! And I was so pleased to read my sons name on the list of the Strawbs supporters!
As a young man who was born 1975 Henning didn't know much about the Strawbs. But he knew that his crazy stepfather is a great fan of our Strawbs so he did it for me with a warm heart. Good boy!
Dick: maybe you will remeber me because I wrote somtimes to you. I am so pleased and happy. Give my regards to Dave and the boys which my wife and I met two years ago in a concert in Denmark (and over 30 years ago at the peek of their career in Hamburg, Audimax). Strawbs music is like balm on my soul. I love Dave's voice so much and his wonderful songs and ballads. One of my greatest wishes is to see the Strawbs in concert again! Bring them back to northern Germany and we will come to see them again.
This night I will go down to my cellar where I can hear music a little bit louder. So a with a pint in one hand and a little cheese in the other I will enjoy the music of those five CD's. I am so curious about the new pieces.
Returning home from a long day at the office and finding the long-awaited box set instantly turned a rainy NYC monday into a beautiful day.
---
Added 14 Nov 2006
Gerry, St Louis
Man, I'm so excited. Got my box today (Mon.). What a thrill to open it and find the kitty and Dave's signature. Then looking through the booklet, seeing the history of the band. And then the list of fans who made it possible. There are so many! It took awhile to find my name on the list. But there it was 1/3 of the way down. Soo Cool. Thanks to everyone who made it possible and Dave and the boys for making all that great music.
Jörgen Lindgren
Wow, the cat-box has finally come! Or Am I Dreaming? After washing my hands and celebrating this event with a glass of beer I opened this long awaited package. Wow again! This looks so great, better than I expected... and I expected something good! But wait...what is this? A certificate signed by Dave Cousins himself and he hasn't written my name on it! Oh noo...Dave, I will never forgive you! I suppose everyone else got their name except me... [Nope - it weasn;t possible to match up named certfificates with boxes and labels - you'd have all got the wrong ones! So DC just signed them! - DG]
Well never mind, I put CD1 on and the journey begins, a time-travel from 1966 to the present day. This box is a dream I didn't dare to have that has come true! I really don't know what to say about all this wonderful music, I am lost for words. Having read what all other Strawbs-fans says, I can only say that I agree with all of you!
Some highlights for me are "Tomorrow" and "New World", great live versions!, "Betrayed/Shine On Silver Sun", "Absent Friend", "The Hangman And The Papist" and "I'll Carry On Beside You". The bonus disc I'm saving for Christmas! If there is a song I miss in this box I would say an acoustic demo of "I Only Want My Love To Grow In You"...maybe in the next box ? (only joking!)
Lew Fisher
Finally. A Box set for the fans and not for the casual listener. I'm only into Disc 2, but already I can see this box set is a bit different than other collections and compilations out there. For most, a Box set is a good way to learn about a band and get their "Greatest Hits." A Taste Of Strawbs is for those of us who own all the albums, seen them numerous times and can just about recite the setlists and history of the band. This set, in my opinion is a way for the band to thank the fans for the support for the last 35+ years.
This is absolute magic. It's like hearing the music for the very first time all over again.
Nigel Gains
Just a quick mail to congratulate everybody involved with the creation of the new boxset. Fantastic! No stone unturned. Really impressed, it was well worth the wait.
Laurie Miles
Mine arrived today, so the cat can breath easy. Actually, my wife was horrified that I had posted threatening messages to the poor moggy on a public mailing list, and had visions that the RSPCA (Royal Society for the Prevention of Cruelty to Animals) would come breaking down our door. So far, I'm OK, but I'm keeping a low profile... :-)
At present I've only listened to "RMW" and "Sheep" - both superb. The packaging is wonderful. The booklet is excellent (I'm starting to run out of superlatives ...). I don't even mind the cat (well, not *too* much!). And it's even got my name in it (although occupying a lot less space than a certain Big Strawberry).
I have a lot of admin work to do today, and the box set is staring at me over my desk - I am trying to resist temptation, as if I put it on the CD player I will get very little done today :-(
I've bought three box sets recently - Al Stewart (good booklet, but virtually no unreleased songs, and the fifth bonus disk was a copy of an already released live album, so overall disappointing - but I got it cheap), Barclay James Harvest (again, great informative booklet, many songs that I already have on CD, but also a fifth disk stacked full of superb unreleased stuff), and now A Taste of Strawbs (with a great booklet, and almost all of the box set comprising unreleased and rare tracks). The Strawbs box set is by far the best of the three (and the BJH box set took some beating).
I can't wait for the next one :-)
Laura Wiggers
A Taste Of Strawbs is so much more than just a "Boxed Set". I've listened to CD 1 so far and the emotions were unleashed. Fabulous sound, wonderful booklet, beautiful package. It's a must have for all lovers of music. You've outdone yourself. Many, many thanks for giving us this wonderful gift.
---
Added 13 Nov 2006
Peter Rand
Just thought I'd sling my 2p worth in after (admittedly still not enough) listens, and try and put a brief word in for some of the songs not already mentioned.
CD1 - "Not All The Flowers Grow" - this version grabs you and stays with you both musically and lyrically.
CD2 - "Still Small Voice" - never heard this one before and am now playing it all the time - brilliant.
CD4 - I have to go with "Dragonfly" and "Hummingbird" here, although "Who Knows Where The Time Goes" and "Further Down The Road" are up there too.
CD5 - Is a total gem - sorry if you haven't got CD5 - but if anything I've played that more than the other four - "Time And Life" has now become a favourite - and why wasn't "Stay Awhile With Me" put out as a single in the early days ? - it is such an excellent piece of pop music.
Thanks to everyone who put this together - it will stay in the CD changer a long time.
Adrian The Rock
At this stage, several songs like "Or Am I Dreaming?", "Forever" and "Where Am I?/... Sleep" are emerging as favourites, "Blue Angel" has engaged my interest, and I must sit down long enough to listen to the whole of "Sheep (extended Rick Wakeman workout edition)" in one go - it sounds good! :) Oh, and which is the one where Don Airey works in Elgar's Pomp and Circumstance March No 5 (aka "Land Of Hope And Glory", for readers in Essex)? :) [Ducks!] Yes, the box set does indeed transport you to the parallel universe of the Strawbs' career.
Chris Hill
Dick, the box set is fantastic, frankly better than I expected. As a fan since Grave New World, owning every album, DVD etc it has still been a pleasant surprise.
---
Added 11 Nov 2006
Ken Stasion
Pete , that's a great intro to the experience you wrote. Yeah this isn't a box set. It is a gift of wonder. I listened to the first two discs last night and then a few selected faves from Deja Fou. The graphics are a marvel but I really enjoyed the track description including the bios of Dudgeon and Visconti. Also a great cool photo of Hawken on p.32, looking beatnik cool. Well, I've often described John Hawken as the coolest guy on the planet and that photo drives it home. Yeah..in all weekend soaking my head. THE STRAWBS..more than ever!
Sverre Thorbjørnsen
I just received my Taste Of Strawbs box yesterday, and the five CD´s are running continously on my CD-player. I´m amazed of how great this collection is. So many never-heard versions of dear tracks, many are so fantastic, beautiful and exciting that they even compete with the originals. And so many songs I´ve never heard at all, and all have the warm Strawbs atmosphere to them.
And the box and booklet ..., not to mention the fifth CD, and the certificate of course - which will soon be hanging in glass and frame on my wall - excellent!
Please send my greetings and gratefulness to your wonderful pal, Dave. With my name in the box, I feel I´m part of the (union) family!
Rich Butler
It came today!!! Beautiful packaging. Listened to the first 2 discs so far. I could not be happier. I informed my family that I will be busy this weekend, and they said they will just go shopping. Whatever debt I incur, it will be worth it.
Bernard Spilsbury
Well,one gets to a stage in life when few things can raise the sap like winning a roll-over? Personally having never had one (a lottery win I mean), I will have to settle on the next best thing. Yippee, my boxed set arrived yesterday! I had to sit down, almost having had a vinyl-rush moment, don't get those these days - that thrill when you got the album home and took it out of its pristine sleeve - or was it just me?
Dave C,was it worth it? Yes it was!! The box art work/graphics and the booklet information are superb. The certificate is worth framing, but the real pleasure is experienced only by playing the contents.
At the moment I am just playing CD 3 to death,being rather slow at these things, I need lots of repetition to hone my thoughts about things (well at least my wife believed this on our wedding night). I chose to start at no.3 due to listening to "The Merchant Adventurer" on the web site.
I cannot believe that we still have such brilliant material that has not seen the light of day before. It is also superb to hear alternative takes on familiar favourites. In fact what we get is a mixture, including some tracks which are superior in their arrangement to the final album version. Eh up, I hear you say! Perhaps I am so inured with the Acoustic performances, but "Goodbye Is Not An Easy Word" on CD3 is now perfect, just sublime. We also get tracks that seldom get the attention they deserve such as "Deadly Nightshade"
So just a big thank-you to everyone involved and congratulations on a super production including that last bloke in the photo-chronology, (I think that photo's been touched up!!) Dick G.
Best wishes to you all.
Pete Cusumano
The cat arrived in Seattle yesterday the 9th. The joy of the experience started immediately with the friendly hand addressed label, the telltale royal mail stamp and customs declaration (dated the 6th! A very nimble feline indeed.) Opening the package I'm greeted with the Certificate of Provenance. I'm surprised and pleased to find this not a plain text document but the certificate language printed over a full color photo of the cover on high quality textured paper. A frame certainly awaits. I'm very pleased with my number - 250/500 - I imagine the exhale as Dave says "Half-way! Time to break for a pint."
The raving over this box set has been far too reserved, physically it is easily of the quality to be called a gift set. A beautifully printed sleeve holding a hard bound 4 CD Digipak that opens flat and a separate high quality booklet. The layout of the booklet is superb and filled with full color photos augmenting detailed band history and song info.
All this along with the bonus CD makes me realize I have something far more than a box set in my hands. This in effect is a portal to a parallel universe. One that runs along side the one where a kid in Chicago knew only of the Strawbs through their US releases and a hand full of concerts before they fell off the earth in 1978 and didn't reappear until StrawbsWeb. This portal will take me to a universe where the Strawbs are live on the radio and television. Where pub shows and festivals are common. Where I am invited to studio sessions while they work on new songs or to Dave's house as he works up some demos.
So excuse me as I start my journey on through the portal, 1966 is just around the corner.
Michel Gaudreault
Just received the box set yesterday and already listened to CD 3 and 5. I had "The Merchant Adventurer" in my head all day long and can't wait to go back home and listen to the rest! Very nice box set indeed!
---
Added 10 Nov 2006
Bjorn Nilsen, again
What a treasure I have between my hands. I love everything about the box set (what I have seen and listened to). So Mr. Greener, thanks for all your hard work and that you had to be the unlucky one who have to stay hour after hour and listen to all this great stuff. Smile
I could not get me any better birthday/Christmas present …ever. I have not listened to all the CD's yet, but jumped right in the box to investigate CD no 3. Had a long 5 to 6 kilometers walk yesterday in deep concentration listening to CD no 3... "Blue Angel"….. and I will not compare to the original from TWLS, that is not possible. But still very good.
When I came to track 9 I nearly shot off the road - am I listening to Strawbs or Yes? They must have had a night in the same bed. But a extremely good song and very not strawbs.
And the next surprise was track 10. "Armada". While walking knowing I had Strawbs in my CD player I could have almost swear that it was SKY I was listening to.
So I did get my musical orgasm, and the rest of the CD is superb and that includes track 13 "I'll Carry On Beside You". It is one of Strawbs finest songs, and Tony Hooper's voice … I take all my hats off.
But like all normal people I should start with the beginning and so I will ...
Rene Laursen
Just received A Taste Of Strawbs today: WOW ! What a delightful package. Lovely book with extensive notes about every track. The music and song selection is simply great. Often I hate box-sets especially when they are filled with common already released stuff. Of course I knew this was all unreleased, that's why I ordered it anyway - but then again often demos and alternate versions can be boring and uninteresting. This is definitely NOT the case here. Good demos, interesting alternate versions and numerous very very good live performances - both soundwise and performance-wise. A few tracks on CD 3 is not just my cup of tea - too much 80s sound, but thats just my taste, and really it is only very few tracks - and it belongs to the history. Still haven't heard CD 4 and 5 - looking forward to them ! This is the best box-set I have seen.
Peter Myatt
iI agree that the box set is a masterpiece and am enjoying listening to it very much.
The set brought back some wonderful concert memories and I found myself digging out my SUFFOLK & GOOD programme, from the Silver Jubilee tour and remembering the fine time I had that day. I managed to pick up a 'preview' as it's labelled, cassette of the DC & BW album The Bridge - still in my collection at home (along with it's brother on CD), with the High Society tape that is great fun to listen to. Brings back memories indeed of that day shame the t-shirt hasn't lasted as well!
Countless concerts in a variety of places that not only have filled my soul with music of the Strawbs , but also with many of the fine artists they have had as support at festivals and gigs, where would my musical tastes have taken me if it were not for the Strawbs? [I may have ended up a Donny Osmond fan - thank god for the Strawbs!!!]
The box set is a great way of giving light to not just the group work, but also the many off shoots that have provided music that many may not have visited, gives it a real musical family feel that other box sets would not even attempt.
I know we all have our own favourite memories of the band and like a lot of people I love to hear the Strawbs electrified and rocking (another album title maybe?) but the more graceful tunes are excellent too.
So finally many thanks again for a wonderful set.
But where is CIGGY BARLUST? My vinyl copy is so old now!!!!
Adrian The Rock
Finally had a chance to start listening today, and got through the first two discs. The contents so far have considerably exceeded my expectations! Great to hear so many alternative or demo versions of the classic songs, a number of them provide great insights into the process of how songs sometimes develop over a period of time. A particularly good example of this is "Betrayed", which sounds like it almost was to have become another "Autumn"/"Ghosts"-type epic.
Simon Van Grudgings
The boxed set can only be described as a triumph!! Great presentation, fantastic booklet, made extra special by having my name in the fans section and of course magical music. Congratulations and thank you to all concerned for providing so much pleasure.
Michael Artell
It arrived today thanks. It looks fantastic, got my name on it as well brill. Downside my wife says it's a Xmas pressie and has hidden it now !!
Phil Gregory
It was waiting for me when I arrived in work this morning - not been very productive today so far!!!
What a fantastic package! Only criticism is that the discs were really hard to get out of their holders, not good when you are rather eager to get at them! ;-} However I'd rather have that than floating around getting scratched whilst in transit.
Well done everyone involved, well worth the wait!!!!
Peter Royle
I want to say thank you for my lovely signed copy of A Taste of Strawbs which just arrived. It's great! I was half expecting some of the tracks would be kind of semi "bootleg" quality, but they're superb. The live tracks, especially, just highlight (as if we didn't know) what consummate musicians the Strawbs are. An excellent addition to my collection.
Bjørn Nilsen
A taste of Strawbs......................................is here. I do not know how far down I was on this list, but I do not care at all. I will survive anyway because the post lady was here this morning 15 minutes ago. And she looks much better that any Postman Pat or who it might be, and what a nice taste of strawbs smile....oh boy. So I will properly be out of order for some weeks.
Added 9 Nov 2006
Barry Smith
I would just like to add my opinions to the many others about A Taste Of Strawbs. When I opened the box "I could scarcely believe all the pleasures inside" to coin a phrase. It is the classiest album package I have ever seen, it is shaped like a book, and it is already taking pride of place in my bookcase. The book inside is just full of details and must have taken a great deal of time and effort to produce. Not only were the four CD's inside but also the bonus CD for us privileged 500, and our certificate.
I have listened to various tracks and the quality is excellent. Some of them are in a raw state recorded at home but this adds to the charm.
This is not just any old album package, this is something very special as it is an important history of a very special band, and it is a must for every Strawbs fan.
Margaret Greening
What a wonderful boxed set, the best I have ever listened to. It arrived yesterday. I have played discs no 5 and 1 - they are smashing - the speakers fell off the wall, it was worth it for the chance to hear this great band again. Thank you, thank you, thank you.
Steve Powell
When you said recently that A Taste Of Strawbs was modelled on the Free Reed approach to box sets I knew we were in for a treat. Now that I have my copy I can only say that it has exceeded all expectations. Superb collection of fascinating rare and unreleased material, all beautifully packaged and presented. Well done to all involved.
Allan Fredrickson, Finland
I got my pre-order 5 CD version with certificate. It is fantastic! I really enjoy it! It is one of the best, if not the best, box sets of music I have ever had. Well done! I like the fact that all tracks are in historical/chronological order and the liner notes are great. Excellent information and detail. Oh yes, the music is great too! ;)
Gerry York
A Taste Of Strawbs arrived today and the timing was exquisite. I have been involved in an exhausting week on a campaign for Governor here in Florida, coordinating phonebanks and knocking on doors, supervising other volunteers and soliciting myself (150 doors Monday alone), then answering legal voting questions yesterday during the election. Every bone in my body aches and this will be the perfect relaxation. Thank you Strawbs, Dick and Witchwood!
Ian Stewart
#117 checking in. Letting you know that the set continues its dawn like march across the North American continent. I have never owned a boxed set before. So this is the best one ever. From other people's reviews this one is better than most. I almost don't know where to begin ... almost. The book is beautiful, worth every penny. I am away now to play "Canada" first. Ian in Fergus, not Houston.
---
Added 8 Nov 2006
Paul Cummings
I got my copy of Taste two days ago an have only been able to listen to disc one to date. I was expecting something like the Beatles Anthology in that it would be questionable quality and dubious songs. I have so far been very impressed. As to the booklet that accompanied the collection - well ! this has blown me away. Very lavish, full of interesting details and pictures. If disc 2 - 5 match up to disc 1 then I am in for a treat.
Please pass on my thanks to the boys for a wonderful product - surely anything I get at Xmas will not match this.
Doug LeBlanc, later
This isn't a taste, it's a feast! God, it's amazing! I'm totally engrossed in it! Fantastic! More later.
Dave Monck
Just got Taste today and am enjoying it right now! I'm on the 1st CD and I love it, with a lot of wonderment ahead - plus now I know what you look like! Glad you got credited in the set - you do mighty fine work and I sure appreciate it.
Ken Stasion
Attention NY, the KAT has landed. Got mine today...exciting! The package is superb, truly stunning and world class all the way. The package is so much better than I thought it would be. I think the STRAWBS have set the standard for box sets. I look forward to this weekend's STRAWBS experience.
Ben Wolf
When I couldn't open my front door all the way I was certain that A Taste Of Strawbs had arrived. The package was slim enough to get through the slot. When I left my home this morning I noticed that the US Mail was out full swing. It gave me hope for the evening.
I sit now as Sandy sings "Sail Away To The Sea" a very happy camper indeed. I am 108 of 500, maybe I should print up a bumper sticker to brag of it. "I own #108 of the first 500 Strawbs Boxed sets!" Great work right down to the penmanship on the package. Well done!
Nigel Bennett
Well I have had mine for 4 days now, rescued last Saturday from usual residence and delivered lovingly to my temporary abode. What delight, the whole package and artwork was a joy to see so I opened it with more than a hint of further expectation and anticipation of delights from the discs inside.
I'm with Doug on "Canada" but "Time And Life" is just supreme. There is loads of great stuff just too much to mention in a few lines, but somehow long distant memories of those radio show tracks instantly transported me back instantly to being huddled round a radio trying to listen to the music amongst all the hisses and buzzes we got on Radio 1 in our part of the world in those days. Except that here, it is crystal clear and bright, just like a day, in a sunny day light.
A real collectors' gem this, which is full of and brings back, many recent and distant memories and joys. A huge thank you to everyone involved with all the work involved in making this fantastic collection available.
Alison Brown
Thanks to everyone involved for their hard work in putting this superb boxed set together. The packaging is first class and the booklet unputdownable. The music ain't bad either ;o) A Taste Of Strawbs really is the most beautiful Strawbs item I own.
[High praise coming from the Strawbs collector supreme - DG]
Mike Barker
My package dropped through the letter-box on Monday morning [extremely pleased to see that Witchwood remains loyal to Royal Mail !! [DG - Mike works for Royal Mail!]].
I've only listened to the first two CDs but thus far the original Tie Salad sequence, "Out In The Cold/Round And Round/Writing On The Wall" have taken my fancy. "The Grey Hawk" and "Tomorrow" are following close behind but it will all need replaying. The main problem is that I'm trying to read the booklet at the same as listening, and to cap it all my wife thinks it ok to start a conversation ....
The packaging is excellent and far more informative that I expected - it's a bit worrying that the first two descriptions cite DC as not remembering them - it comes to us all eventually :-)
The booklet is the best I think I've seen in a boxed set, surpassing the Dylan Bootleg Series .... well done to all concerned. Tell DC to take it easy for a bit and DG plunder the vaults a bit longer.
While mentioning DC I think it's worth preparing him for the 500 certificates that he'll be signing on the next UK/US/Canada tours.
Doug LeBlanc, reacting initially in his usual calm fahion ....
Actually, the Boxed Set just arrived! I am dancing! It's hard to type and dance at the same time, especially the tango, which I am doing! And yes, I had heard it before, Dick the Gentleman Greener allowed me to review disc 4. The reviews are on thewebsite now. And yes, I LOVE "Canada"! What a great song!!! I am about to listen to it, to indulge myself! I may wave my toes in the air in glee! Happiness is mine!!! Bye! Listening time! oh, joy,oh rapture! A pleased Doug.
Dave Lees
Congratulations!
- I received my copy of A Taste Of Strawbs in the post Saturday morning, a pleasant change from the usual bills and junk mail. Spent the next couple of hours picking out selected tracks and became more and more enthused as different versions of old songs came to light. Been a fan since Antiques And Curios so the history of that period and From The Witchwood was of particular interest.
- I guess this was somewhat a labor of love for you and it shows in the content and detail of the package. I haven't had the chance to listen to all 5 CDs yet but what I have heard has got me all nostalgic and re-enthused. My wife likes most of what she's heard as well, so that's a bonus!
Many thanks and good luck.
---
Added 7 Nov 2006
Judi Cuervo
.... I got the boxed set. WHAT A FABULOUS PACKAGE! Totally, totally impressed with the quality of the printed materials, the "binder" and the slipcase. Completely blown away, in fact. I was one who was completely disappointed with the Deja Fou cover and, I hate to admit it, but I expected that the expense of a five disk set would demand the packaging be done on a low-budget scale. The booklet is superb--great paper stock, excellent printing. So, so, so nice to see a Strawbs package that truly reflects the quality of the artists. I'm THRILLED!
I really didn't have a chance to play it, but did scan through the tracks on discs 3 and 4, primarily because I had to hear "Canada". A masterpiece.
Paul Southby
Just a note of congratulations on the boxed set. I must say it is fantastic all the way through and just so interesting, a real treasure trove. You've all done a really good job on it, so praise where praise is due. Hearing all the different takes on well known songs is lovely, and makes you realise how alive they all are, not just recitals.
Roy LeMarechal
Mine arrived yesterday and any chance of doing anything productive in the evening just disappeared. Played all 5 CDs with the book open on my lap and reading the relevant notes to each song as it played. (Pity there are no notes to go with bonus disc 5).
What can I say? How about:- sheep. "Sheep". SHEEP. SHEEEP!!!!!!!!!! A blow you away version if ever there was one. I wondered why my CD player said it was so long. What a finish :-)
Graham Batchelor
My Taste Of Strawbs arrived yesterday and just had to email to say......well, ABSOLUTELY BRILLIANT! To be honest, I can only type it down - I say it as I get quite choked with emotion as I've followed the Strawbs for 35 years. The colour booklet which tracks them down their roots takes me back so quickly to the early 70s when I was 18 years old is so nostalgic for me. Remembering all the good times back then.
Looking to the future, I'm looking forward to meeting up with Dave and the lads once more in early 2007. Once again, a BIG thank you.
Andy Slack
... a brilliantly packaged set and at least as good as anything I've seen by big budget bands such as The Who and Roxy Music (both of whom I possess boxed sets.) The compilers should be proud of their efforts.
Lindsay Sorrell
What a quality package I think the boxed set is - really good layout inside the book and loads of things I hadn't read and photos I hadn't seen before. I didnt realise it was going to be a shiny hardbound book like that either - I was expecting the usual kind of paper cd booklet insert.
Mick Ward
I got my Taste Of Strawbs boxed set yesterday and have listened to all 5 discs already! I just thought it might be nice to tell you of my initial impression. I have many boxed sets of artists that I admire (Clapton, ELO, Free, Sandy Denny, Led Zep, Alice Cooper, to name but a few). But this boxed set is far and above the best I have ever owned. Dave and the band have really put together a masterpiece of work. They seem to have gone out of the way to please their fans, in both the music content and the booklet........an awesome piece of work!
Peter Rand
What an excellent product it looks - to say nothing of the music..
I was so bloody keen to get it open that only now remembered (having seen the other posts) the certificate of provenance so have rummaged among the household rubbish but found it still in the box..
All together now...
Postman Pat, Postman Pat
Postman Pat with his boxed-set white cat...
Ralph Tonge
Enjoying the set immensely - am currently on Disc 4 and enjoying Don Airey's stunning "Heartbreak Hill". Genius!!
Pete Madeley
The package arrived at 11.50 today.
It arrived in a sturdy brown cardboard pack (3 mm width) posted 2nd class from Northampton, and sealed with strong brown tape (4.5cm wide). The tape rquired a sharp knife to undo (Witchwooders please be careful: it starts out as fun until someone loses an eye).
Inside is a slim white shiny cardboard box containing a case with 4 CDs, a white shiny booklet (sorry I haven't been able to work out which fonts used yet), a cardboard sleeve with the 5th CD and a cetificate of provenance signed by DC (but the naughty scamp forgot to fill in the section for the name of the person being certified).
Verdict: a definite triumph for the British cardboard and paper manufacturers.
Paul Brazier
Woop di do! I see now that delaying the release by two weeks was a massive ploy so instead of being disappointed that it's a week late we're overjoyeed it's a week early. It is truly a handsome package and I am really not very happy that, as it's bonfire day in Lewes (BIG local celebration) I have to go out in the next few minutes and won't be back until tomorrow lunchtime - do you think if I take it with me they'll let me play it at the party?
Sue Holton
Well I must admit I cursed the postman for waking me up at the crack of dawn on a Sat morning - until I saw the slim brown package and realised the boxed set had arrived.
First impressions - I love it, the whole thing is really well presented, the booklet looks amazing with loads of interesting pics and write up, and I've even got a photo credit !I'm sure it will sound as good as it looks. Congratulations to all involved in putting this together, it will certainly become a collectors' piece.
Can't stop now, - never mind a taste - I'm off for a serious Strawbs binge... Have fun guys.... and try not to injure the postie when you rip it from his hands
Les Cotton
Don't panic, but BOXED SET ARRIVED !!!! ... I may be busy for a while;-))