THE BATTLE (2LP), 2019
A Collection of Rare Live Performances and BBC Sessions (1968-1972)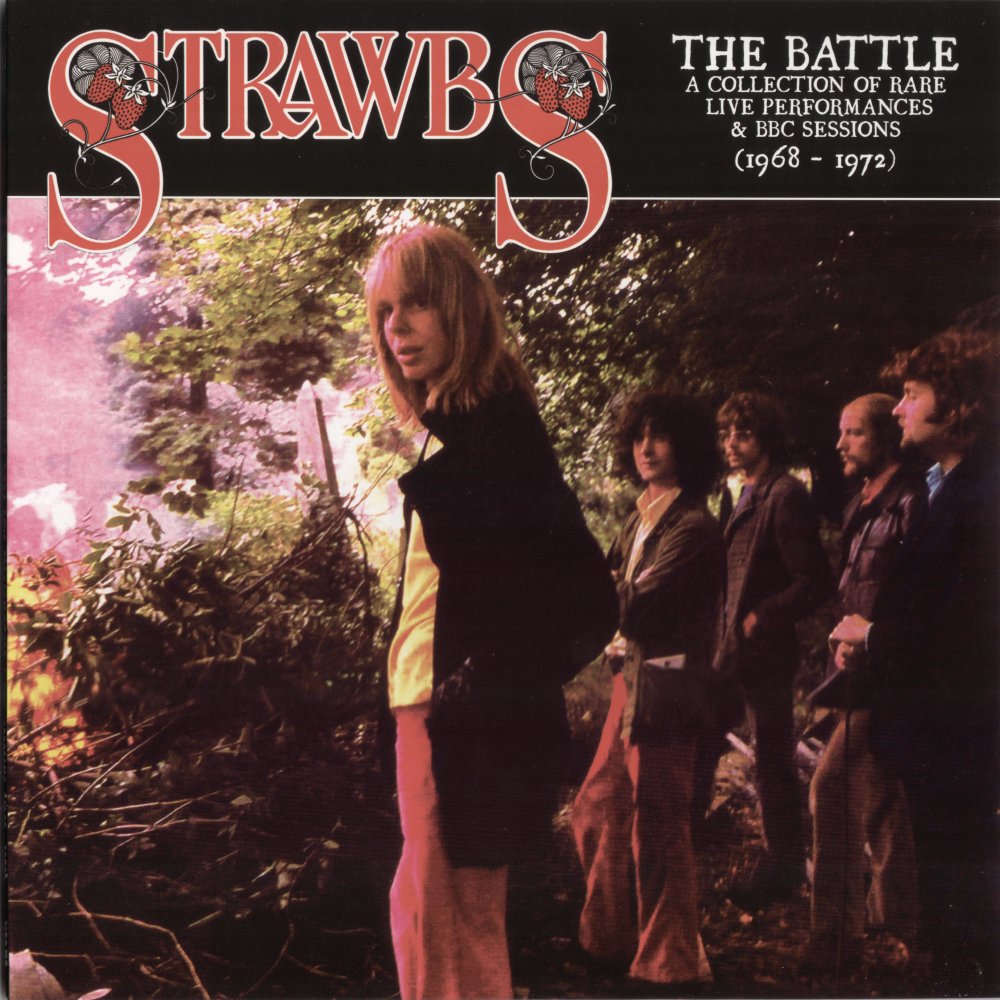 A collection of early Strawbs session and live recordings (mainly lifted from the BBC, but some from the Antiques And Curios Universal CD release and the Witchwood Media Recollection release). Very nicely presented - the album labels match the A&M 1972 style tan/brown typography. The sleeve back cover has lots of small pictures of posters/10x8s, obviously plundered from Strawbsweb, and the 1970 pictures from Recollection.
Track listing
Key
(1) Top Gear 10 Dec 1968 (BBC In Session)
(2) Peter Sarstedt Show 25 Aug 1969 (BBC In Session)
(3) Sounds Of The Seventies 5 Oct 1970 (BBC In Session)
(4) Recorded live during 1970 tour (Recollection)
(5) Recorded live at QEH on 11 Jul 1970 (Antiques)
(6) Recorded live at Paris Theatre 5 Aug 1971) (BBC In Concert 1971)
(7) Sounds Of The Seventies 30 Nov 1971 (BBC In Session)
(8) Sounds Of The Seventies 19 Apr 1972 (BBC In Session)
Side 1
The Battle (1)
Another Day (2)
Canon Dale (3)
Song Of A Sad Girl (sic) (3)
The Man Who Called Himself Jesus (live) (4)
Temperament of Mind (live) (4)
Or Am I Dreaming (live) (4)
Side 2
That Which Once Was Mine (live) (4)
We'll Meet Again Sometime (live) (5)
The Vision Of The Lady Of The Lake (live) (5)
The Battle (live) (4)
Dance On (live) (5)
Side 3
The Hangman And The Papist (live) (6)
Witchwood (live) (6)
In Amongst The Roses (live) (6)
R.M.W. (live) (6)
The Flower And The Young Man (live) (6)
The Shepherd's Song (live) (6)
Side 4
Sheep (live) (6)
Benedictus (7)
New World (8)
Heavy Disguise (8)
Tomorrow (8)