DEEP CUTS, EXTENDED EDITION, 2019 (recordings, 1976)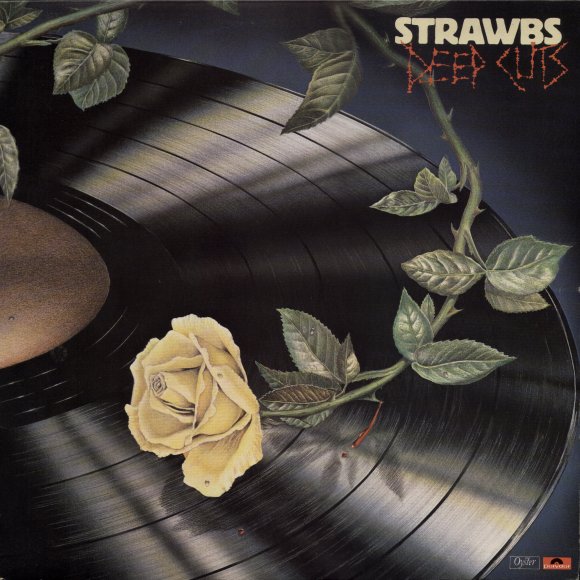 Release date: 29 Nov 2019
A newly re-mastered and expanded edition of the classic 1976 album Deep Cuts by Strawbs.
remastered from the original master tapes
with seven bonus tracks
fully restored artwork and new essay by Dave Cousins
Recorded at The Manor, Oxfordshire in the Spring and Summer of 1976, the album was the band's first for the newly formed Oyster Records (established by Deep Purple member Roger Glover). For the recording sessions the line-up of Dave Cousins (vocals, acoustic guitars), Dave Lambert (vocals, electric guitars), Chas Cronk (bass, guitars, vocals) and Rod Coombes (drums) was augmented by Robert Kirby (mellotron, electric piano & French horn), John Mealing (keyboards) and Rupert Holmes (piano, harpsichord, clavinet, clarinet).
The initial recordings were supervised by Tom Allom as producer, but despite a wonderful new version of Dave Cousins' song "Blue Angel" (originally recorded on his solo album Two Weeks Last Summer in 1972) being produced, it was felt the material was stale. In search of new inspiration the recordings were shelved and Rupert Holmes and Jeffery Lesser were brought in as producers. The resulting album was one of the finest later works by Strawbs, featuring many fine compositions written mainly by Dave Cousins and Chas Cronk.
This Esoteric Recordings expanded edition has been newly re-mastered from the original master tapes and features seven bonus tracks, including the shelved "Blue Angel" and the rare single mix of "Charmer" (previously unreleased on CD), along with a spoken word rendition of "Beside the Rio Grande". The release restores the original artwork and includes a new essay by Dave Cousins, making this the definitive edition of Deep Cuts.
See also the original album page.
Musicians
Dave Cousins (vcls, ac gtrs)
Dave Lambert (vcls, el/ac gtrs)
Chas Cronk (bs, ac gtrs, vcls)
Rod Coombes (drms, perc, vcls)

With:
Robert Kirby (Mell, el pno, French horn, vcls)
John Mealing (org, el pno, pno, harpsichord, synth)
Rupert Holmes (pno, harpsichord, clavinet, clarinet)


Track listing
I Only Want My Love To Grow In You (Cousins/Cronk)
Turn Me Round (Cousins/Cronk)
Hard Hard Winter (Cousins/Kirby)
My Friend Peter (Cousins/Cronk)
The Soldier's Tale (Cousins/Cronk)


Simple Visions (Cousins/Cronk)
Charmer (Cousins/Cronk)
Wasting My Time (Thinking Of You) (Cousins/Cronk)
Beside The Rio Grande (Cousins)
So Close And Yet So Far Away (Cousins)

Bonus tracks - extended edition

You Won't See The Light (Lambert)
Charmer (Single Mix)(Cousins/Cronk)
Wasting My Time (Edited Version)(Cousins/Cronk)
Blue Angel(Cousins)
Oh So Sleepy(Cousins)
The Merchant Adventurer(Cousins)
Beside The Rio Grande (Spoken Word Version)(Cousins)