40TH ANNIVERSARY CELEBRATION - VOL 1. STRAWBERRY FAYRE - VERSIONS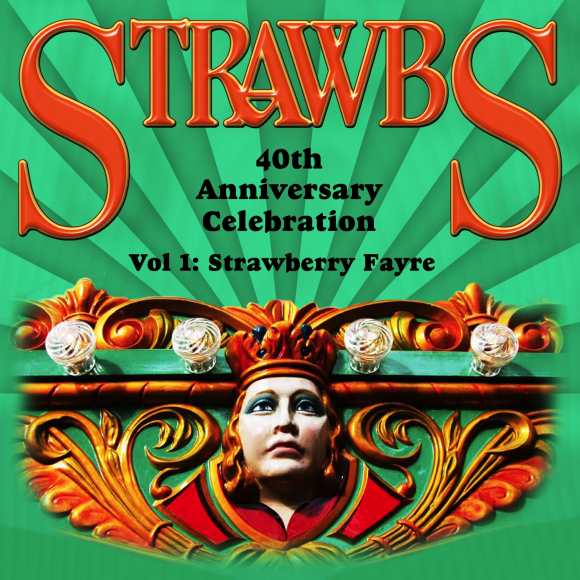 For large scans of the images, click on the images: you may need to use the zoom feature in your browser to see the full image
Vinyl, cassette, 8-track
Not released on vinyl, cassette or 8-track
Back to main Strawberry Fayre page.

CD
UK release
2CD digipak: WMDCD 2048 Witchwood Media, 2010). The packaging is a tri-fold, the whole outer shown below. Fold the inner right panel in then the left. The other side of the two left panels of the above are CD holders over a black background. The inner left panel is scanned below.
Page 15 of the booklet shows me, Lindsay and Pete Rand working the armband desk on the first morning of the 40th anniversary gig. The unmistakeable shape of Pete Madeley far right. Fame at last ...
Outer cover and inner left panel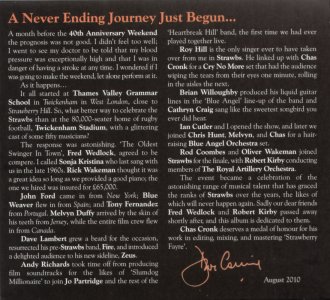 Booklet - front (p1) and back (p16)
The booklet is not more or less square as is the case with most booklets, which are designed to be fitted into a jewel case. This is a more "widescreen" approach, and slips into the inner left flap of the packaging.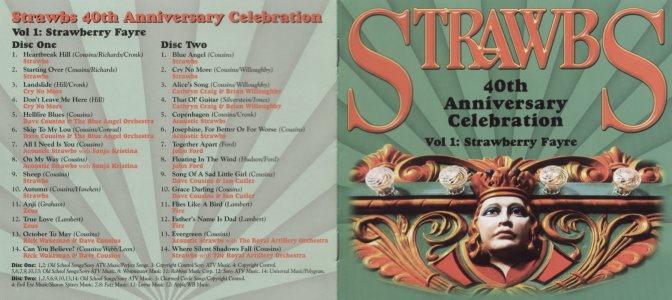 Booklet - pages 2&3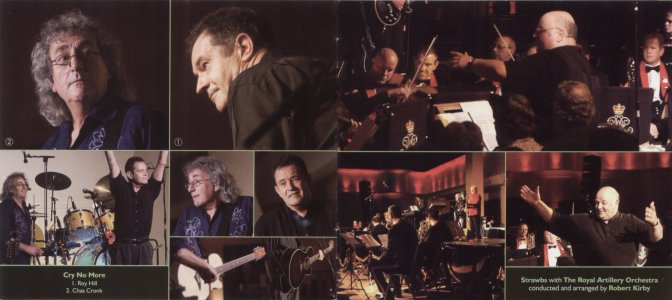 Booklet - pages 4&5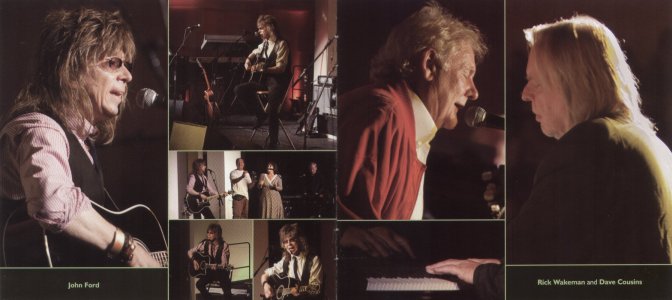 Booklet - pages 6 & 7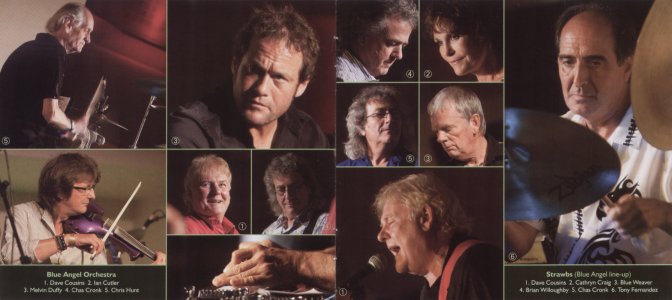 Booklet - pages 8 & 9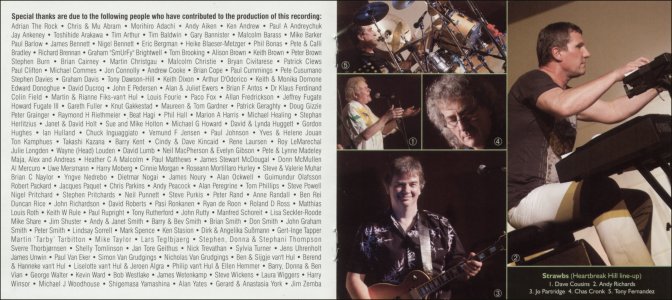 Booklet - pages 10 & 11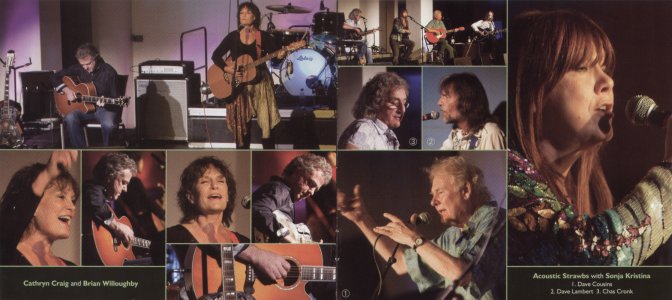 Booklet - pages 12 & 13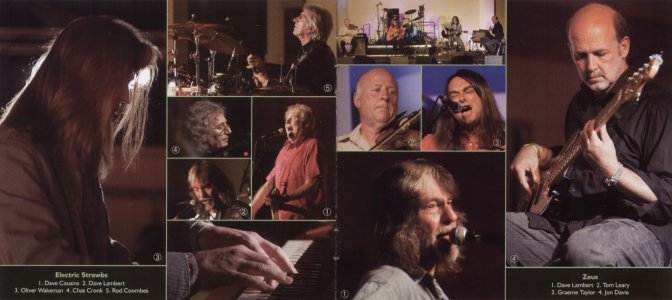 Booklet - pages 14 & 15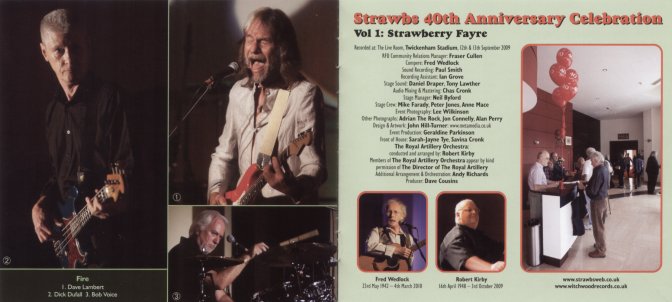 CDs