ACOUSTIC STRAWBS: FULL BLOOM, 2004/2005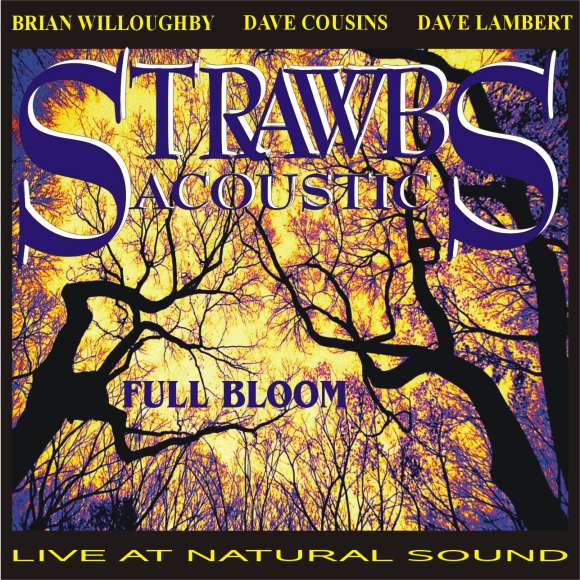 A live recording of the Acoustic Strawbs show at Natural Sound, in Kitchener Ontario. An excellent live record of the Cousins, Lambert, Willoughby line-up. There are two versions of this release, with similar (but not identical) packaging, both produced by Jon Connolly in Canada.
Musicians
David Cousins – vocals, guitar, banjo, mandolin
Dave Lambert – vocals, guitar
Brian Willoughby - guitar
Track listing
Both printed track list and actual track list varies between the versions - see versions page for more info.
Autumn
Shine On Silver Sun
Ghosts
The Flower And The Young Man
(Version 1 only)Remembering
(Version 1 only)You And I (When We Were Young)
(Version 2 only)Witchwood
The Winter And The Summer
Tears And Pavan
Out In The Cold
Round And Round
Alice's Song
Hero And Heroine
A Glimpse Of Heaven
The River
Down By The Sea

Goodbye
Sleeve Notes
To follow.