FULL BLOOM - VERSIONS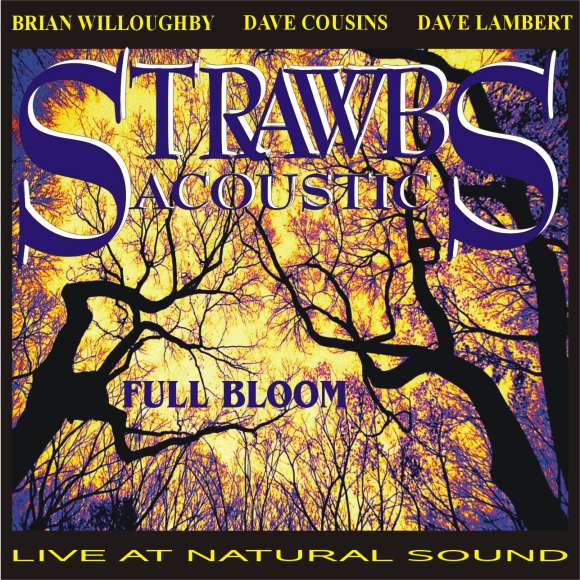 For large scans of the images, click on the images: you may need to use the zoom feature in your browser to see the full image
Vinyl, cassette, 8-track
Not released on vinyl, cassette or 8-track

CD
First CD release
The back cover track list is wrong: the actual tracklist is as follows:
Autumn (Cousins/Hawken)
Shine On Silver Sun (Cousins)
Ghosts (Cousins)
The Flower And The Young Man (Cousins)
Remembering (Hawken)
You And I (When We Were Young) (Cousins) (with Remembering coda, not separate track)
The Winter And The Summer (Lambert)
Tears & Pavan (Cousins/Ford/Hudson)
Out In The Cold (Cousins)
Round And Round (Cousins) (listed twice!)
Alice's Song (Willoughby/Craig)
Hero And Heroine (Cousins)
A Glimpse Of Heaven (Cousins)
The River (Cousins)
Down By The Sea Cousins) (not listed*)
Goodbye (dialogue only)
CD: (Natural Sound, 2004)
Booklet front (p1) and back (p12)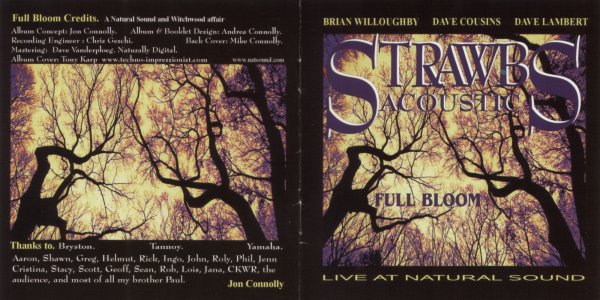 Booklet pp2 & 3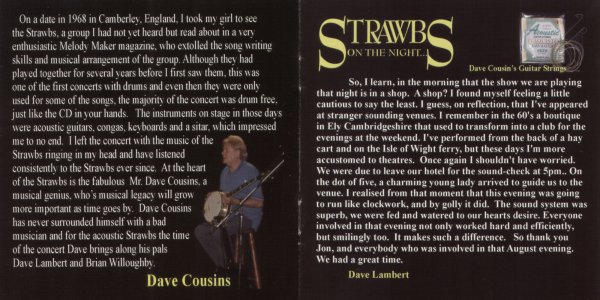 Booklet pp4 & 5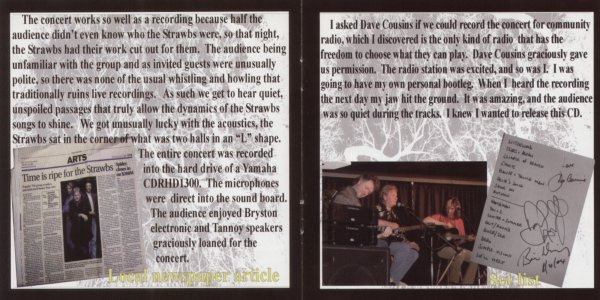 Booklet pp6 & 7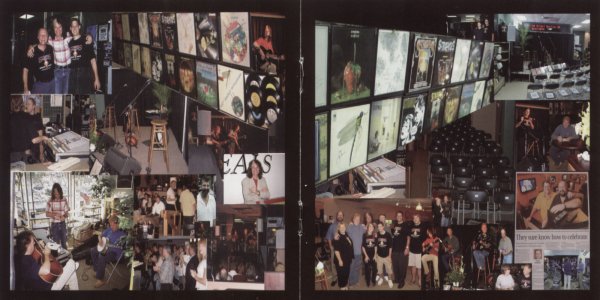 Booklet pp8 & 9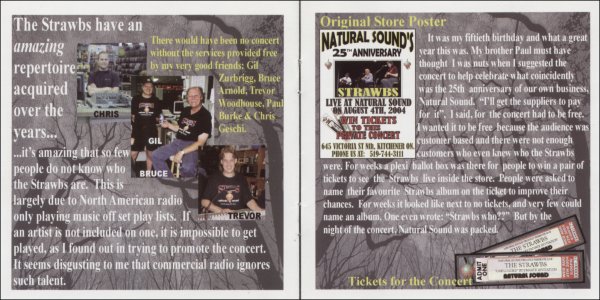 Booklet pp10 & 11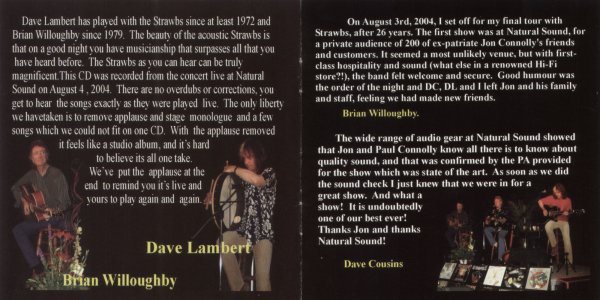 Tray back and CD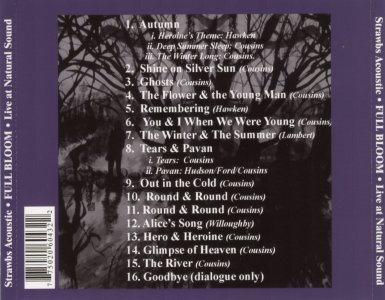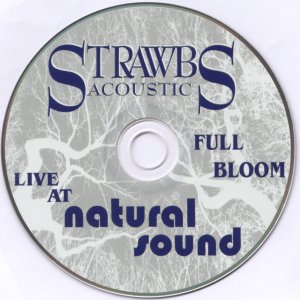 Second CD release
CD: (Natural Sound, 2005 re-issue) - slightly different track listing and booklet has been edited. The CD design is identical.
Difference is that the tracks "Remembering" and "You And I" have been replaced by "Witchwood". The track listing is correct as printed.
Autumn (Cousins/Hawken)
Shine On Silver Sun (Cousins)
Ghosts (Cousins)
The Flower And The Young Man (Cousins)
Witchwood (Cousins)
The Winter And The Summer (Lambert)
Tears & Pavan (Cousins/Ford/Hudson)
Out In The Cold (Cousins)
Round And Round (Cousins)
Alice's Song (Willoughby/Craig)
Hero And Heroine (Cousins)
A Glimpse Of Heaven (Cousins)
The River (Cousins)
Down By The Sea Cousins)
Goodbye (dialogue only)
Booklet front (p1) and back (p12)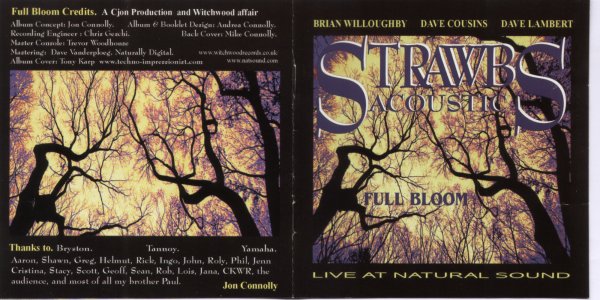 Booklet pp2 & 3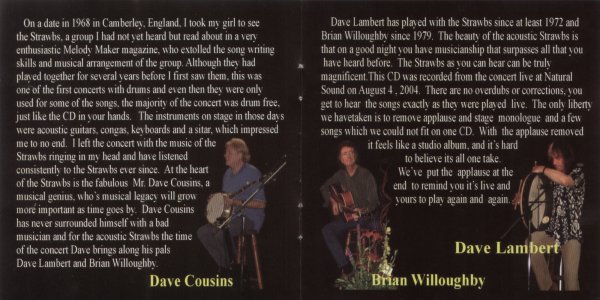 Booklet pp4 & 5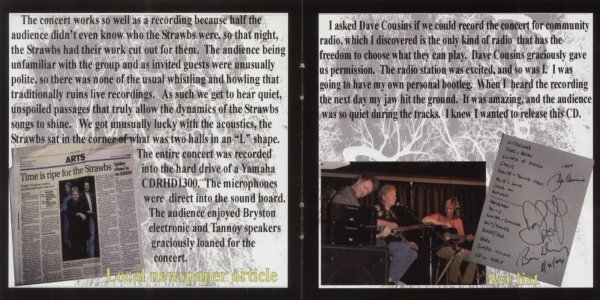 Booklet pp6 & 7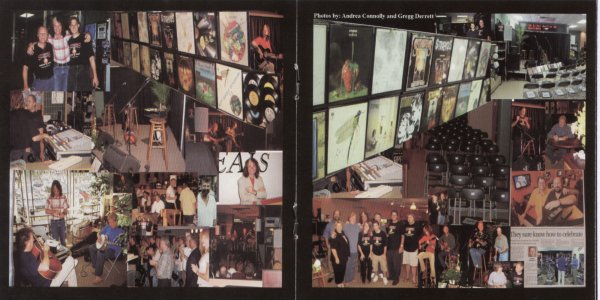 Booklet pp8 & 9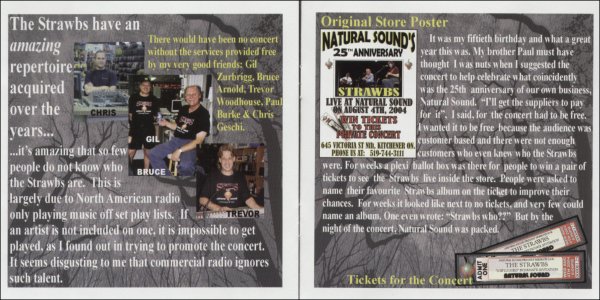 Booklet pp10 & 11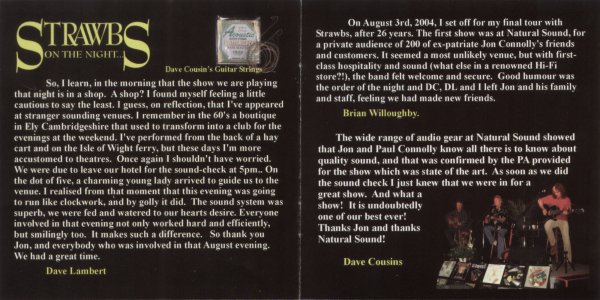 Tray back