HALCYON DAYS (UK RELEASE)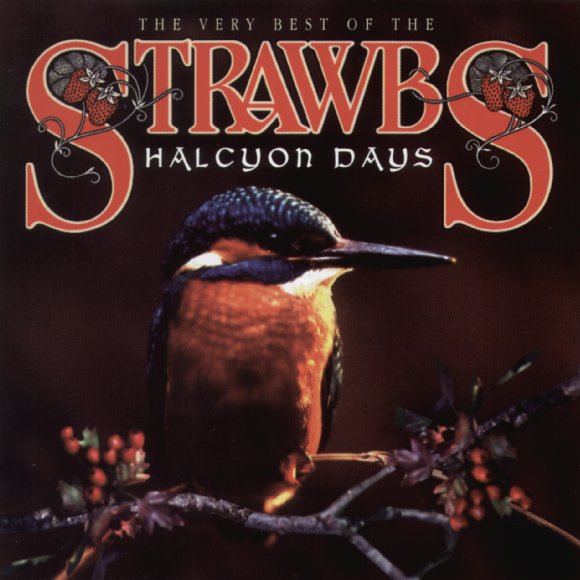 1997 saw A&M release a 2CD retrospective with rarities collection. Featuring various hard to find single B-sides, some Hudson Ford material and two otherwise unreleased tracks, this did rather better than A&M had expected (allegedly outselling the Joan Armatrading retrospective released at more or less the same time) and went a long way towards convincing A&M to go ahead with re-issues of most of the original albums on CD.
The US version of Halcyon Days took a different approach, with a chronological selection and a very different track selection.

Track by track comparison of contents of the UK and US versions .
See Halcyon Days (US) page.
Track listing
Ghosts (Cousins)
On Growing Older (Cousins)
The Man who Called Himself Jesus (Cousins)
Stormy Down (Cousins)
I Turned My Face Into The Wind (Cousins)
Queen of Dreams (Cousins)
Witchwood (Cousins)
Keep the Devil Outside (Hudson/Ford)
The Hangman and the Papist (Cousins)
Benedictus (Cousins)
Golden Salamander (Cousins)
Tokyo Rosie (Cousins)
Hero and Heroine (Cousins)
Hudson Ford: Pick up the Pieces (Hudson/Ford)
Lay Down (Cousins)
Back Side (Cousins)
Out in the Cold (Cousins)
Round and Round (Cousins)
Oh, How She Changed (Cousins/Hooper)
CD 2:
The Battle (Cousins)
Grace Darling (Cousins)
Dave Cousins: Blue Angel (Cousins)
Here it Comes (Cousins)
The Shepherd's Song (Cousins)
We'll Meet Again Sometime (Cousins)
Martin Luther King's Dream (Cousins)
Hudson Ford: Burn Baby Burn (Hudson/Ford)
Shine on Silver Sun (Cousins)
Why And Wherefore (Cousins/Strawbs)
Hudson Ford: Floating in the Wind (Hudson/Ford)
Absent Friend (Cousins)
Part of the Union (Ford/Hudson)
Will Ye Go? (Trad. arr. Strawbs)
The River and Down by the Sea (Cousins)
Tell Me What You See in Me (Cousins)
Sleeve Notes
To follow.