STRAWBS - THE MAGIC OF IT ALL - VERSIONS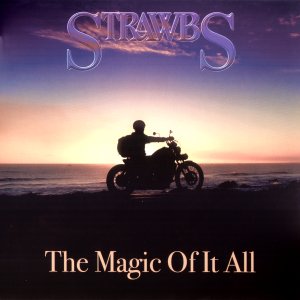 For large scans of the images, click on the images: you may need to use the zoom feature in your browser to see the full image
Vinyl
Cassette, 8-track
Not released on cassette or 8-track
CD
Signed Postcard
Back to main The Magic Of It All page.

Vinyl
Vinyl release
vinyl: Esoteric EANTLP1098, 2023. NB. the vinyl release has two fewer tracks than the CD release.
Front and back cover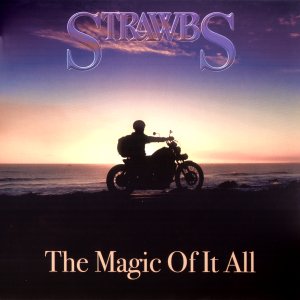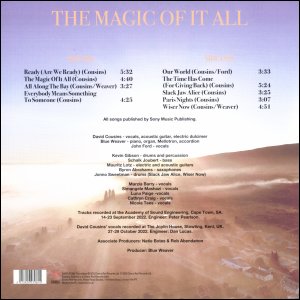 Inner sleeve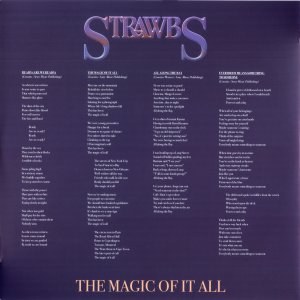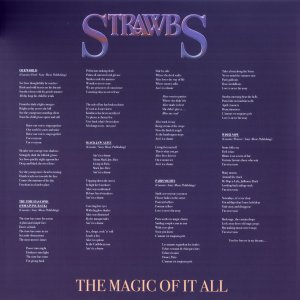 Labels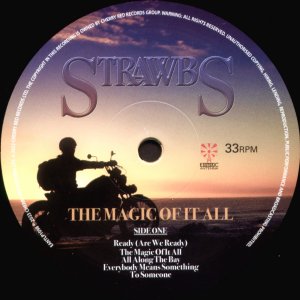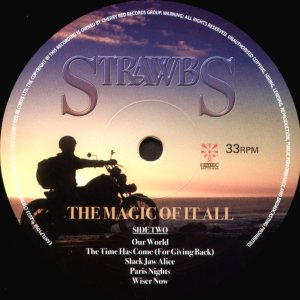 CD
CD release
CD: EANTCD1098 (Esoteric, Jul 2003). A digipack with a 20pp lyrics and credits booklet.
Digipak - outer, inner flap and CD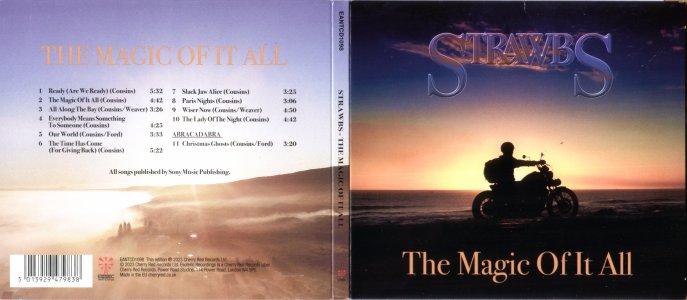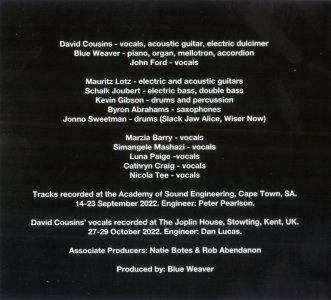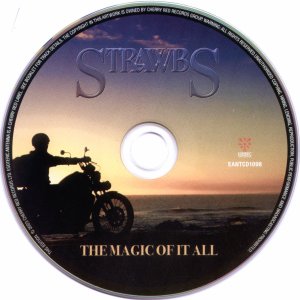 CD booklet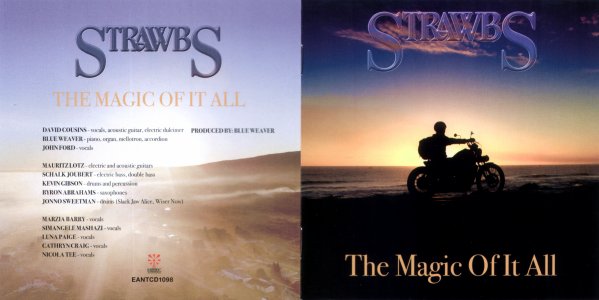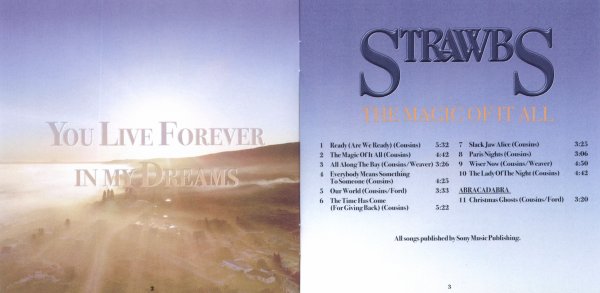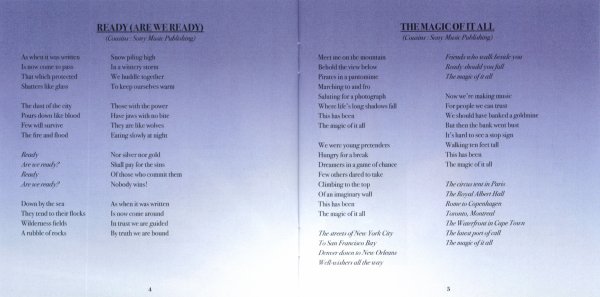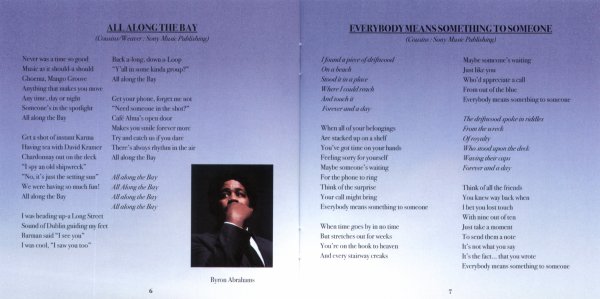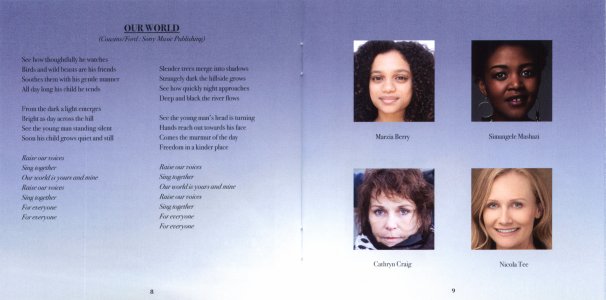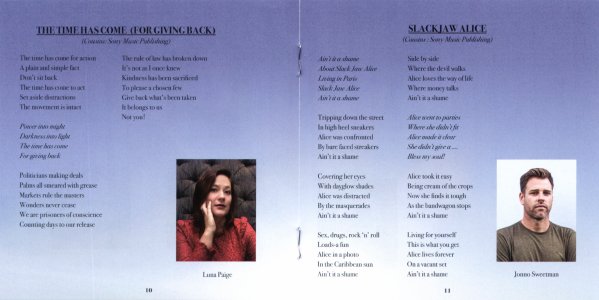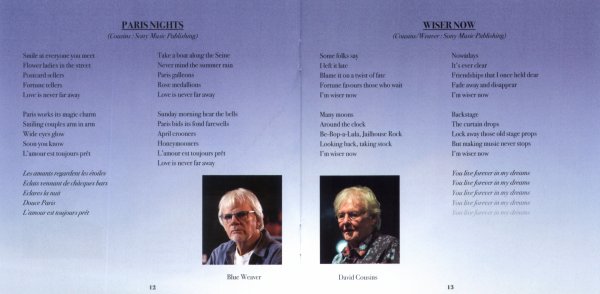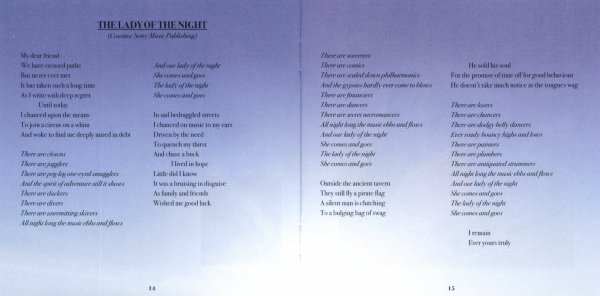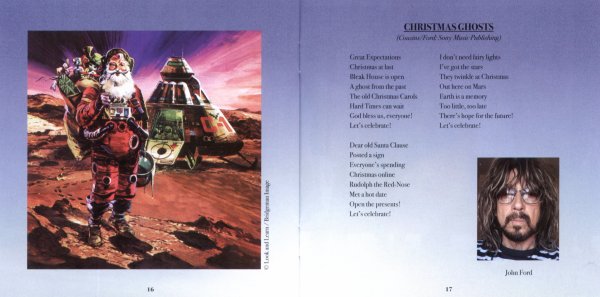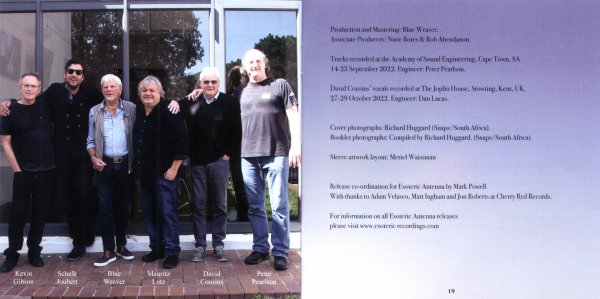 SIGNED POSTCARD
Sent out with copies ordered from Cherry Red's online site, whilst stocks last. My copy (which came with the vinyl release) is numbered (in faint print) 98/300.