WAKEMAN & COUSINS: LIVE 1988 - REVIEWS AND COMMENTS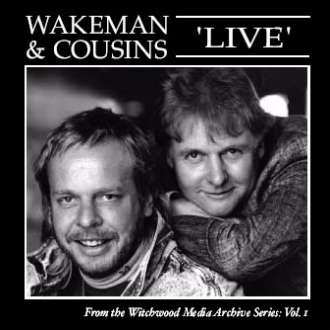 Contents
Back to main Cousins & Wakeman - Live 1988 page



A PIECE OF HISTORY - Preview by Nigel Bennett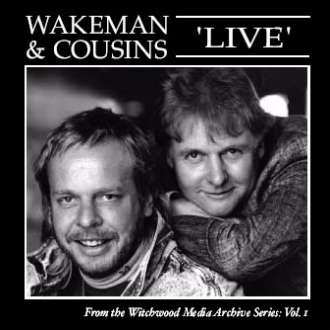 Well, Dick beat me to the Saturday review of Birmingham, so I thought perhaps I should try and turn the tables with this review of Cousins and Wakeman's performance from the Devon Air music festival in 1988. Picking up the CD last weekend was a pleasant, if, unexpected surprise, even if it's taken me 16 years to do the review .
The CD opens with a solo version of "Grace Darling" by Dave Cousins. For those who know the richness of sound on other versions of this song, you will not be disappointed despite just the single guitar.
A second solo of "Part Of The Union" was a bit surprising, in some ways. No booming chorus just a single guitar and voice, simplicity itself, bringing a quite different feel to the song.
Rick then enters the fray and pacy and tinkly piano is accompanied by an equal blitz of breakneck guitar as the duo complement each other with their individual inputs, on a magical "Glimpse Of Heaven".
With the recent addition of "The Antique Suite" to the live performances, its perhaps appropriate that another song from that album surfaces. "Song Of A Sad Little Girl" opens with a short piano intro leading to Cousins soft, gentle and comforting vocal taking you straight to the heart of the action. Almost pleading for help as the song moves forward, the piano, ever present in the background, takes you from the edge of despair to an inspired recovery and joy.
"The Hangman And The Papist": the soft and gentle piano intro belies the anger later to surface, the piano sinks to a bit part in volume as the power of Cousins' vocal takes over, with piano gradually rebuilding, until the song climaxes with a crescendo of noise.
"Witchwood" begins slightly falteringly for a few seconds, before some lovely but perhaps not recognisable runs on piano. The words interspersed by Rick's playing with each driving the song on in its own way. A very interesting and totally palatable version.
Many may already know the version of "The Shepherd's Song", which I think was included in the Classic Rock Society CD, released a few years back. For those that do, you will have a vision of the rest of this album. It combines all the positive elements of the duo's own individual skills, melded into their playing together.
"Ways And Means" finishes the Exeter part of the CD and I admit I have always liked the heavy laden dual guitar combination of this song when it was played live by Dave and Brian Willoughby on their tours. Although Rick does a great interpretation on the song, I think personally, I still favour the Cousins/Willoughby version. But it's early days, having only had a couple of plays of the CD.
The final track on the CD, "Martin Luther King's Dream" was recorded by the duo in the same year but in Belgium. This time Rick was playing a "borrowed" synthesiser. A whole different sound to what has gone before on the CD, but its really good to hear this great song receiving a different treatment, which is another good addition to the other versions held.
I think anyone with the slightest interest in the music of Strawbs would want to include this CD with everything else they possess. A piece of history yes, a live recording yes, but some damn good interpretations of classic songs.

INSTINCTIVE COLLABORATION, OBVIOUS ENJOYMENT - Review by Dick Greener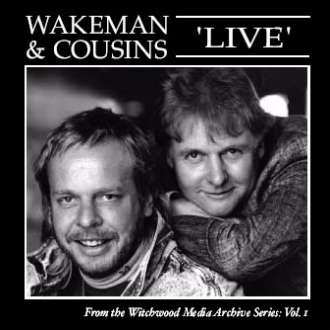 Dave has sustained a number of duos in his long and distinguished career – Tony Hooper, Brian Willoughby and latterly, fiddler supreme, Ian Cutler. But perhaps his coupling with piano virtuoso Rick Wakeman represents the finest example of "Cousins Plus" that there is.
The Cousins/Wakeman collaboration is almost instinctive, drawing on a long friendship, shared sense of humour and an obvious enjoyment of playing together that neither can conceal (despite their reputed falling-out after Rock dumped Strawbs for Yes in 1971). Latter days, it's as much about their abilities as raconteurs par excellence, derived in Cousins' case from long years on the folk circuit rapping with his audience, and for Wakeman's part, tribute to his rise as a professional "grumpy old man" on TV. The recent DVD/CD set from 2009's 40th anniversary celebrations is very much in that mold. This set is very much focused on their shared musicality, though DC does of course relate the celebrated Top of the Pops paint roller incident.
First two songs are Dave solo – the first in particular, possibly my favourite rendition of "Grace Darling," demonstrates Cousins' consummate ability as a solo artist to deliver a song. He varies the volume and attack of both guitar and vocal, to create swells and dynamics in his performance, to the extent that it's hard to believe it's just one man on the stage. It's an incredibly full performance, and even on his own, shows how Dave can effortlessly produce enough light, shade, highs and lows to carry a whole solo show. Dave's second solo is, unusually, a solo rendition of "Part Of The Union".
Wakeman comes on stage and first out is his acknowledged favourite of Dave's compositions, "A Glimpse Of Heaven" (he has recorded it as an instrumental on his "Piano Album"). In many ways it is the pick of the set – the fluid arpeggios during the instrumental section really sound to me like water trickling "sparklebright" on the beach, and mesh together perfectly with Cousins' guitar and vocal.
Another track which works superbly is "Shepherd's Song": the verses are fine enough, but the instrumental flamenco-style coda is an opportunity for Rick to show his undoubted solo prowess. Cousins speeds up the flamenco and Wakeman matches him note for note. You get the impression that no matter how fast Cousins could crank out those chords, Rick could push those fluid fingers just that little bit faster.
And lastly the encore, slightly outside of Wakeman's Strawbs 1970-71 comfort zone perhaps, the track "Ways And Means" from Dave's solo 1972 album Two Weeks Last Summer on which Rick played. But again, the dynamics of Cousins' guitar and Rick's piano are spectacularly good, a great version of one of my favourite Cousins songs.
"Song Of A Sad Little Girl" and "Hangman" are definitely back in the comfort zone. The former features an impromptu intro before slipping into the familiar counterpoint of guitar and piano of the recorded version, only missing the harmony vocals from the rest of the Strawbs behind Cousins' falsetto on "she feels fine" for total accuracy. The latter has Wakeman's staccato piano delivering the attack normally provided by the snare or Lambert/Hooper's double (treble?) strumming in the later verses.
The only one of the Exeter numbers which doesn't gel for me is "Witchwood": for me the keynote of this song is the unusual instrumentation (dulcimer, banjo) and harmony vocals – here guitar and piano and single voice doesn't quite grab me enough.
The other point inviting comment is the quality of the recording. The Exeter gig is beautifully recorded by Dave Moss (and Roger Wake's mastering is impressive too) – crystal clear, with Cousins' vocal front and centre, just the right amount of reverb to make everything work perfectly. Amazing quality for something which remained archived on a quarter inch master for nearly 20 years.
For Exeter, Wakeman clearly has access to a fabulous acoustic concert grand piano, which sounds marvellous. The Dranouter track "Martin Luther King's Dream" has him on a Roland synthesiser rather than piano: maybe set as an organ it'd sound brilliant (one recent concert had Rick joining the Acoustic Strawbs with the full keyboard rig, which was spectacular) but as a piano sound, for me there's a slightly tacky feel to it. The track itself however works well, with Wakeman contributing a lot to the bass register behind Cousins' swelling guitar and emotive vocal.
It's not a long CD, but it's great for Witchwood Media to have had the opportunity to release it as an historic "document" as part of its "Archive" releases. Rick and Dave hadn't played on stage together for getting on for 17 years since Rick's last gig with Strawbs in July 1971. There've been a few more of late, Shepperton, Twickenham's 40th anniversary celebrations (both piano only gigs) and, most recently in July 2011, Abbeyfest in Bury St. Edmunds, with Rick joining the Acoustics with a full keyboard rig. If there is a criticism, it's that Rick mostly limits himself to the numbers he played with the band in his time with them. Fair enough, it's easy for both parties and there probably isn't a need for much by way of rehearsal – Rick will follow Dave whatever he does: but it was a real treat at Twickenham to see a couple of the less familiar numbers which Rick and Dave recorded for Hummingbird in the set.
Looking forward to the next time ….