DAVE COUSINS: SECRET PATHS, 2008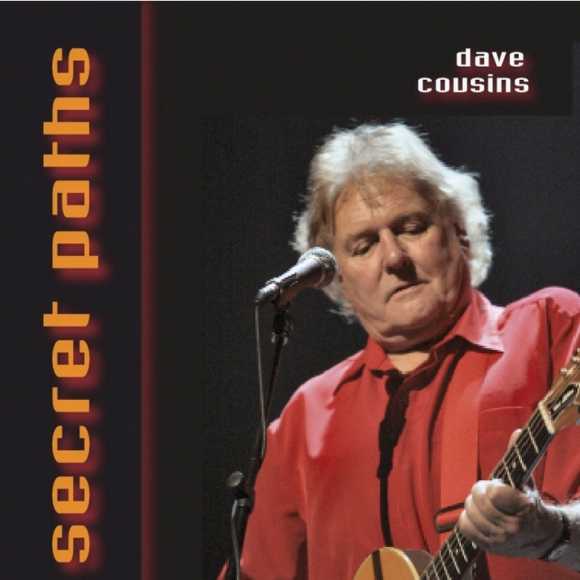 Release date: 3 Mar 2008
At the beginning of 2008, Dave went into the studio with steel guitar player Melvin Duffy to record a CD to be sold on his 2008 US tour.
Secret Paths focuses on the songs that Dave was singing on the solo/duo shows in the US and Canada in March 2008. Songs include "Ringing Down The Years", written by Dave on the news of former band member Sandy Denny's tragic death; "Canada" has the endorsement of Gordon Lightfoot; "I'll Show You Where To Sleep" using a tuning shown to Dave by Joni Mitchell; while the new "Plainsong' is as atmospheric as any songs he has ever written. The secret weapon of Secret Paths is steel guitarist Melvin Duffy - Melvin has spent three years on the road with Robbie Williams and has recorded with Joe Cocker and Zucchero among many others.
The album was produced by Chris Tsangarides (producer of Boy In The Sailor Suit and also the forthcoming new Strawbs album) whose studio is littered with gold discs for albums by Yngwie Malmsteen, Judas Priest, and Thin Lizzy, and who stars in the new film Anvil – The Movie.
Reviews page - Dick Greener preview.
Musicians
Dave Cousins - vocals, acoustic guitar, banjo, dulcimer
Melvin Duffy - steel guitar
Track listing
Song Of A Sad Little Girl (Cousins)
Plainsong (Cousins)
The Shepherd's Song (Cousins)
I Turned My Face Into The Wind (Cousins)
Ringing Down The Years (Cousins)
Josephine (For Better Or For Worse) (Cousins)
Canada (Cousins)
How I Need You Now (Cousins)
I'll Show You Where To Sleep (Cousins)
Beat The Retreat (Cousins)
Falling In Love Again(Hollander/Lerner)
Versions
CD (UK): WMCD 2042 (Witchwood Media, March 2008).
Sleeve Notes
To follow