A CHOICE SELECTION OF STRAWBS, 1992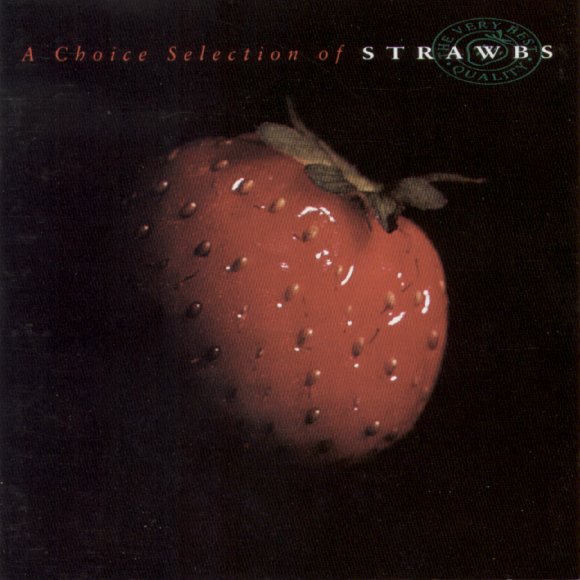 A&M's first outing on CD for the Strawbs' back catalogue - stills sells strongly today as an excellent introduction to the key Strawbs tracks from their classic period, many of which continue to be featured in their live set today. If you need to recommend a CD to a friend as an introduction to the Strawbs - and can find a copy - this is it!
Track listing
Lay Down (Cousins)
Lemon Pie (Cousins)
Lady Fuschia (Hudson/Ford)
Autumn: Heroine's Theme/Deep Summer's Sleep/(Hold Onto Me) The Winter Long (Hawken)/(Cousins)/(Cousins)

A Glimpse Of Heaven (Cousins)
The Hangman And The Papist (Cousins)
New World (Cousins)
Round And Round (Cousins)
I Only Want My Love To Grow In You (Cousins)
Benedictus (Cousins)
Hero And Heroine (Cousins)
Song Of A Sad Little Girl (Cousins)
Tears And Pavan: Tears/Pavan (Cousins)/(Hudson/Ford/Cousins)
To Be Free (Cousins)
Part of The Union (Ford/Hudson)
Down By The Sea (Cousins)
Sleeve Notes
Concept and co-ordination: Mike Todd (with the invaluable assistance of Dave Cousins, Richard Hudson and Tony Hooper.
Front cover strawberry by Chris Craske
Design by Mick Lowe
Denoising by Peter Mew at EMI Abbey Road using Sonic Solutions.