A TASTE OF STRAWBS - VERSIONS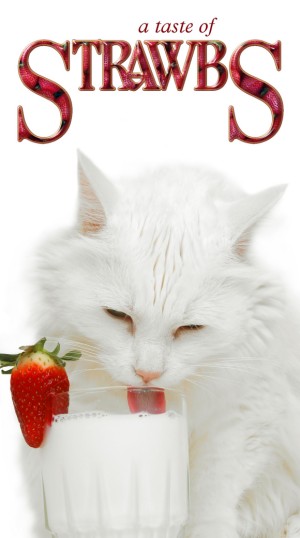 For large scans of the images, click on the images: you may need to use the zoom feature in your browser to see the full image
Vinyl, cassette, 8-track
Not released in these formats
CD
Back to main A Taste Of Strawbs page
CD
4CD BOXED SET (WITH BONUS CD5)
boxed set: WMBS 2036 (Witchwood Media 4CD set, plus bonus CD, 2006. A fabulous thing to own, the four main CDs come attached to the inside of the package, with the fifth bonus CD Tastebuds in a card CD sleeve. There's a card sleeve outer, and a sumptuous 48pp booklet, the first half, a history of the band, the second half, detailed info on each track. Loads of illustrations from Dave's archive.
The design work is superb, the cat picture is used throughout, even down to lttle paw prints beside the page numbers of the booklet.

Sleeve and case
The front of the sleeve has additional text on it, but the back ofthe sleeve is the same as the case. (Some copies have had a yellow sticker applied.)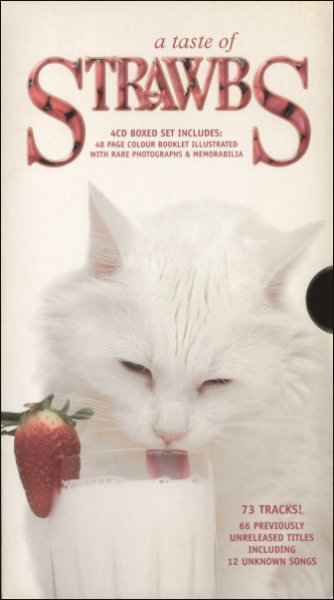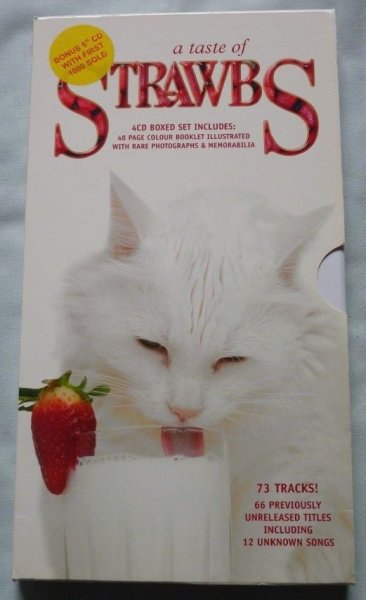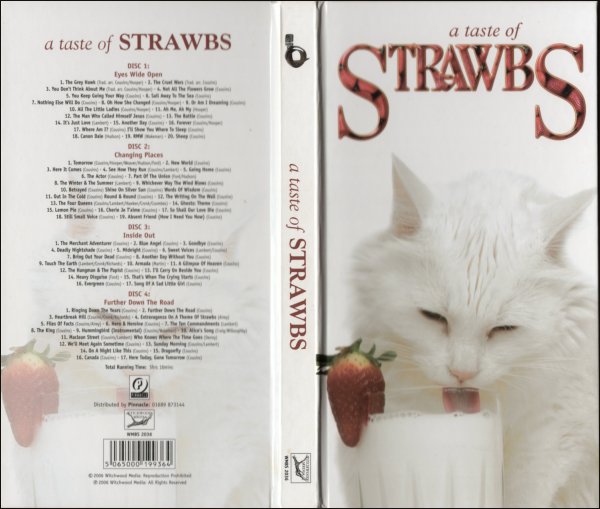 Tastebuds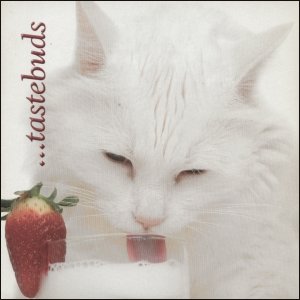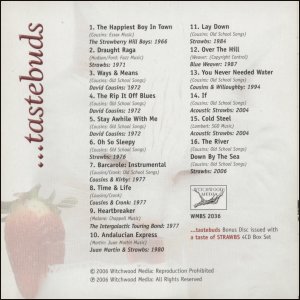 Singed pre-purchaser certificate (*)
As Witchwood Director and editor involved in the boxed set, I received a gratis copy of the release before it came out - so even though I acquired another copy along the way, neither of my copies has the pre-purchaser certificate numbered and signed by Dave. This one spotted online.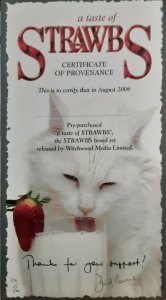 3

Booklet - history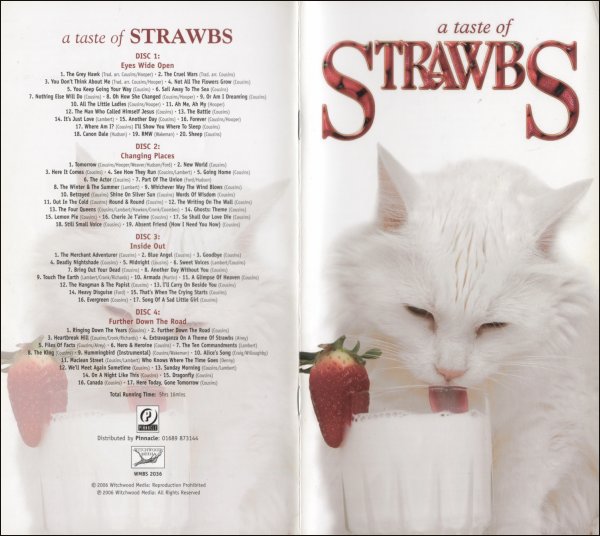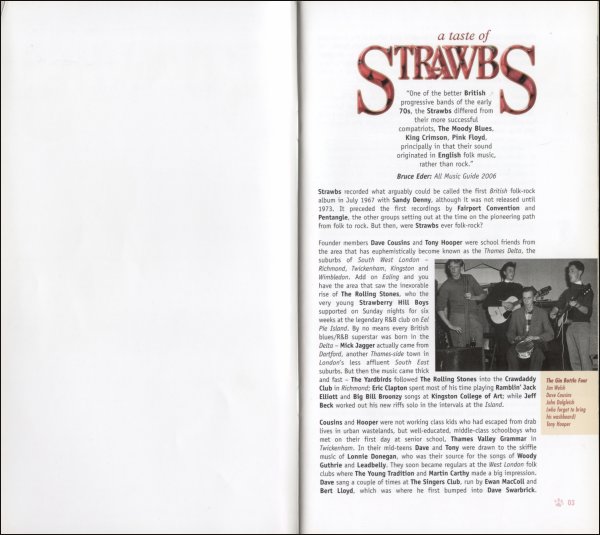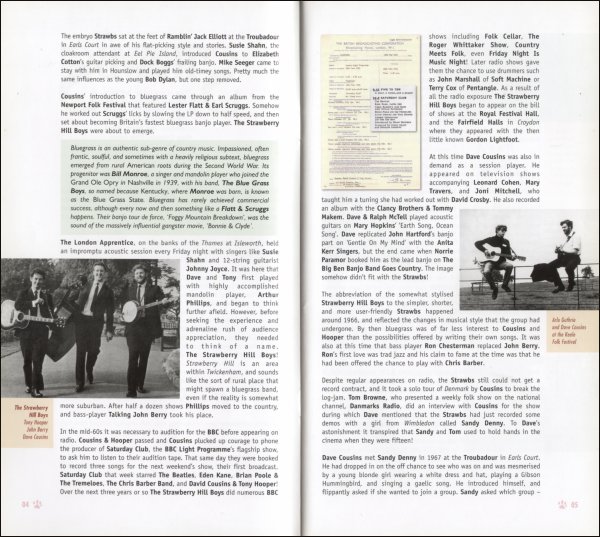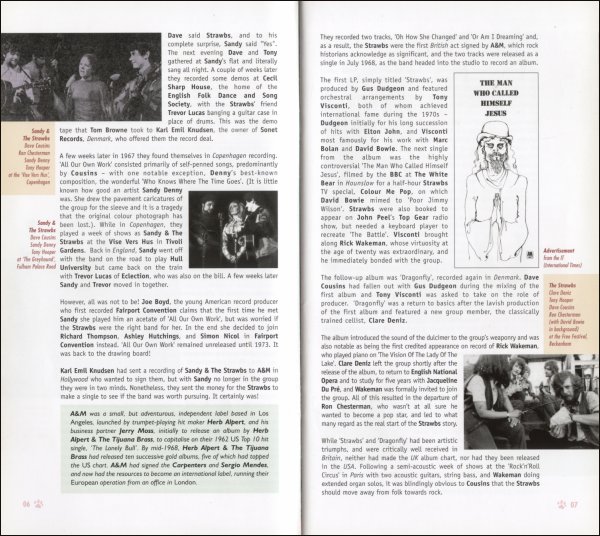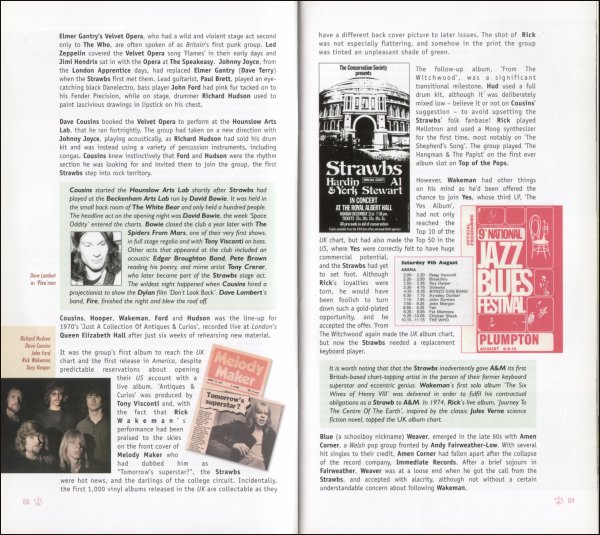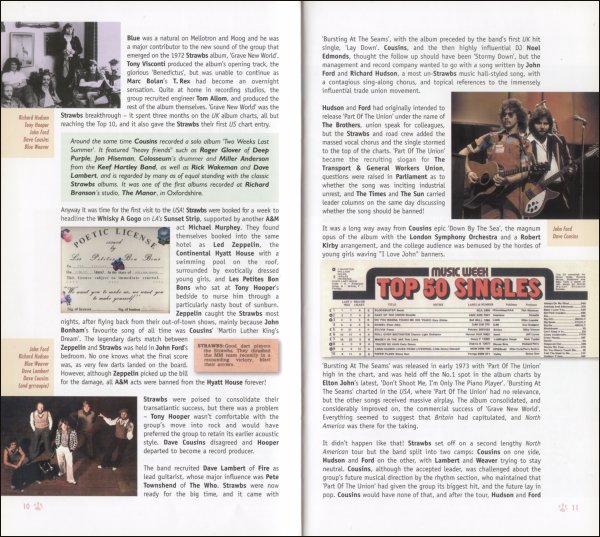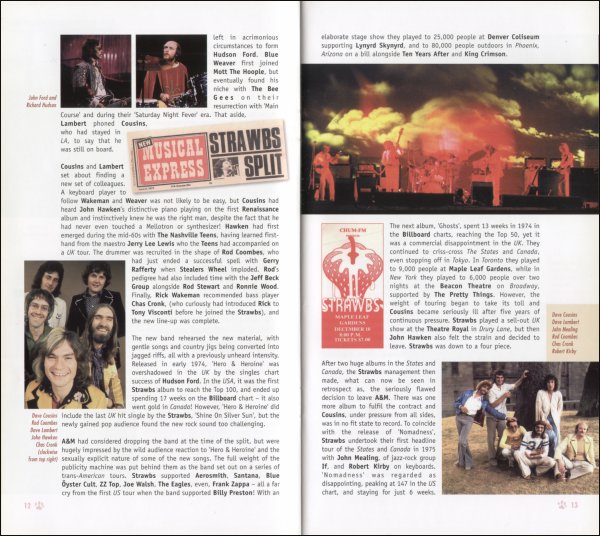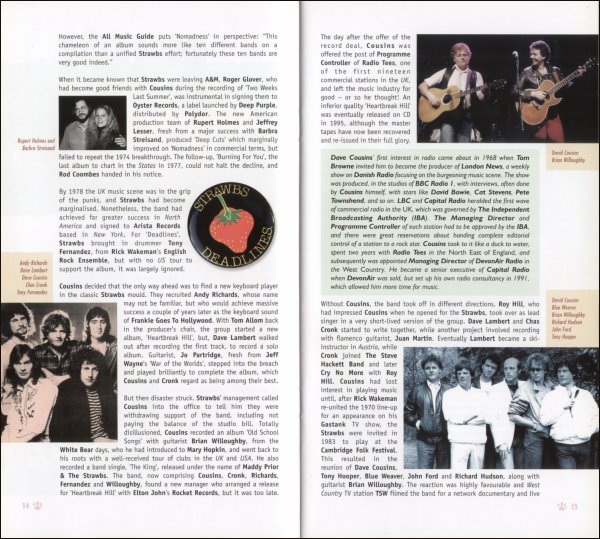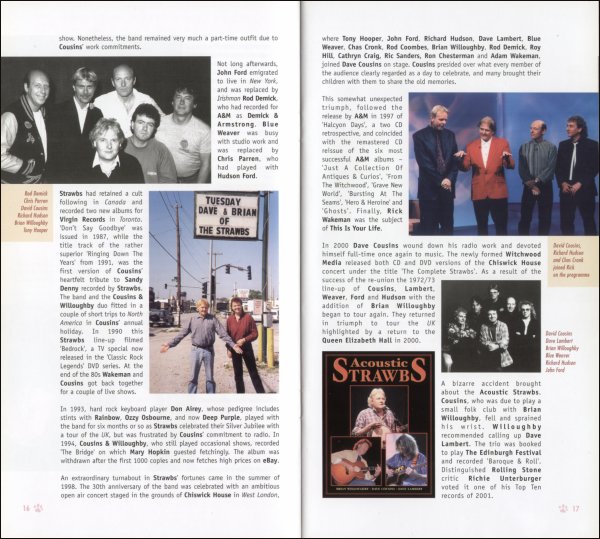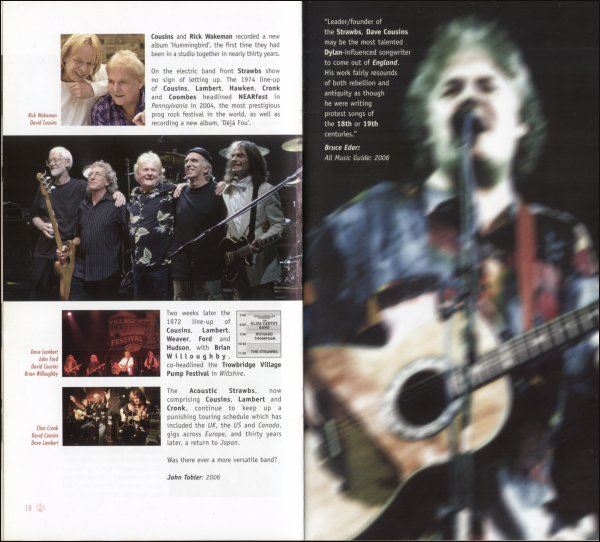 Booklet - Strawbs members (and me!)
I didn't know that Dave had included me as an "honorary" Strawbs until I got the proofs for proof reading. I sometimes get asked to sign Strawbs stuff, which I rarely do, but at least this has got my picture in it ...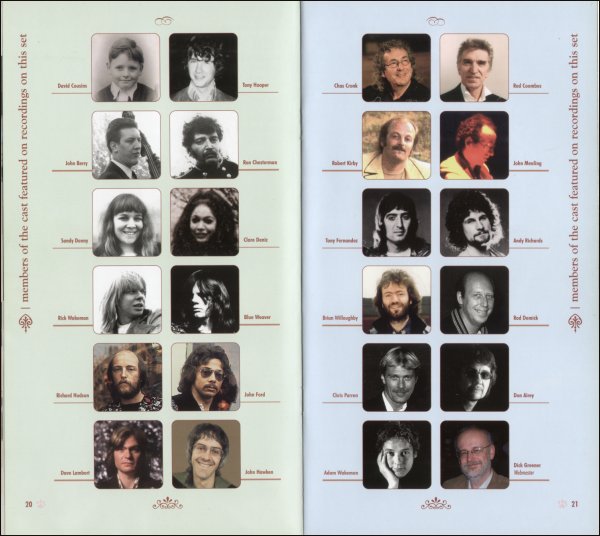 Booklet - photos and memorabilia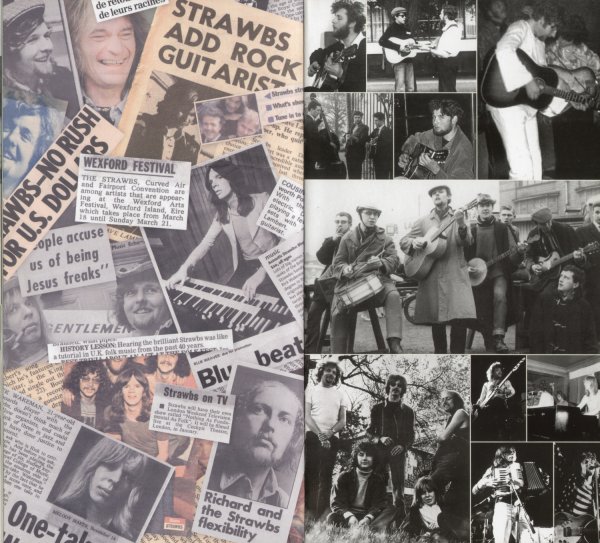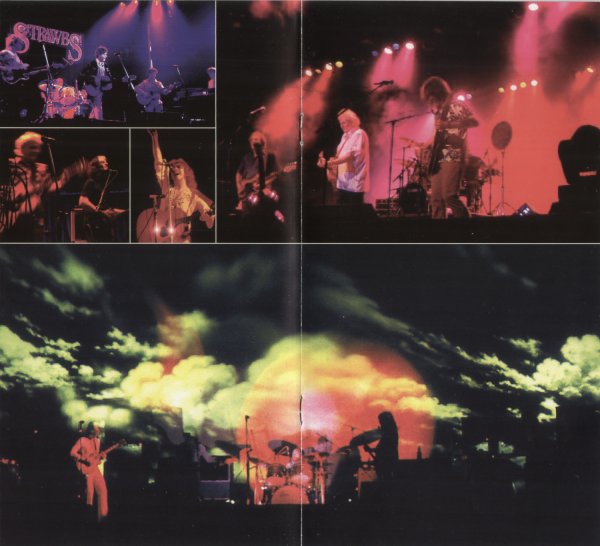 Booklet - track by track details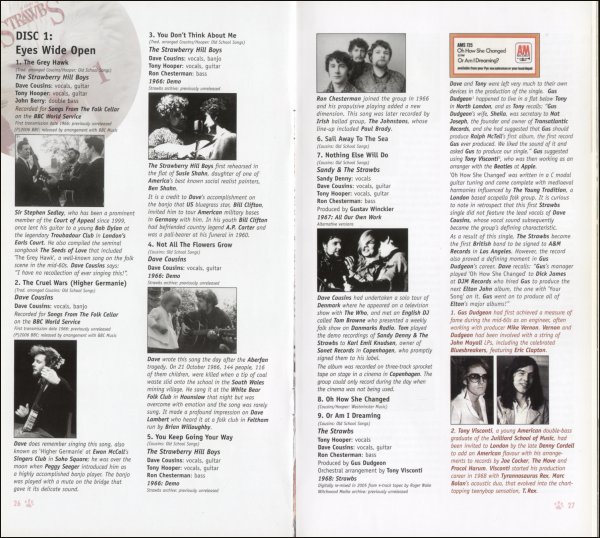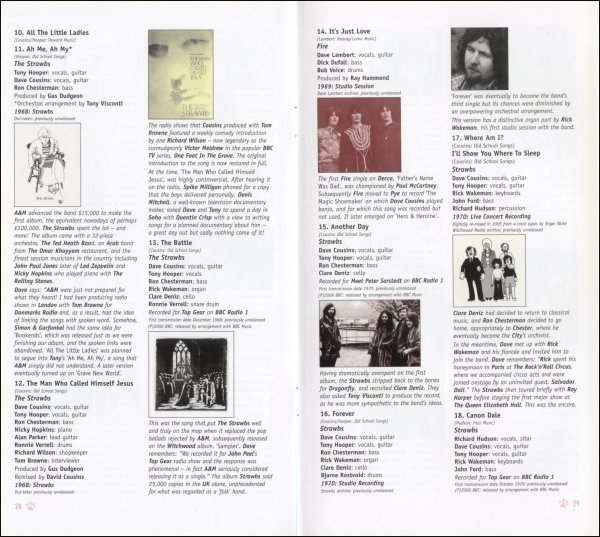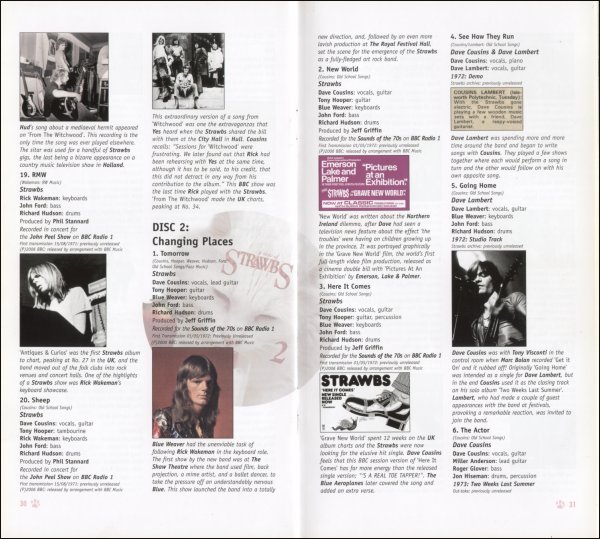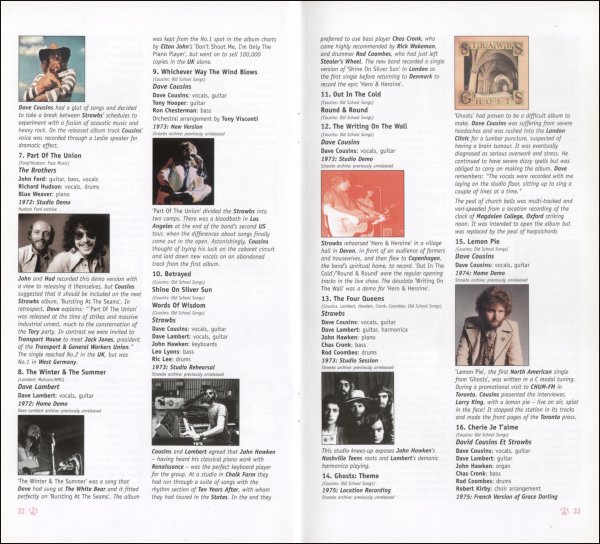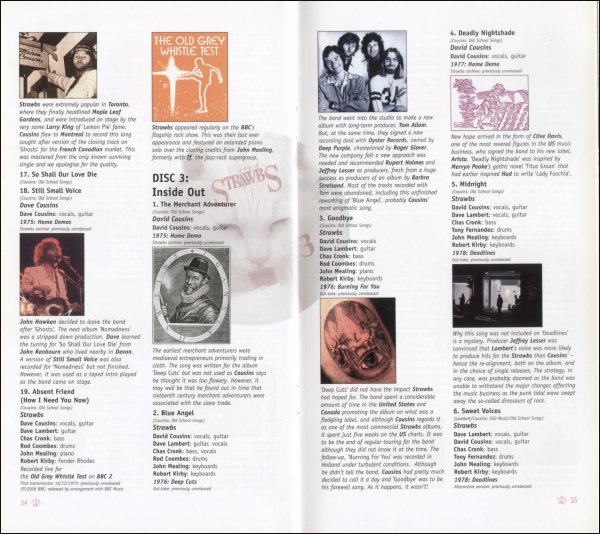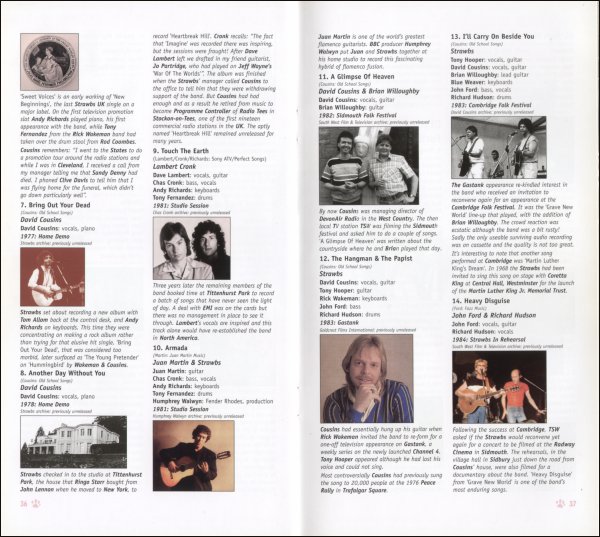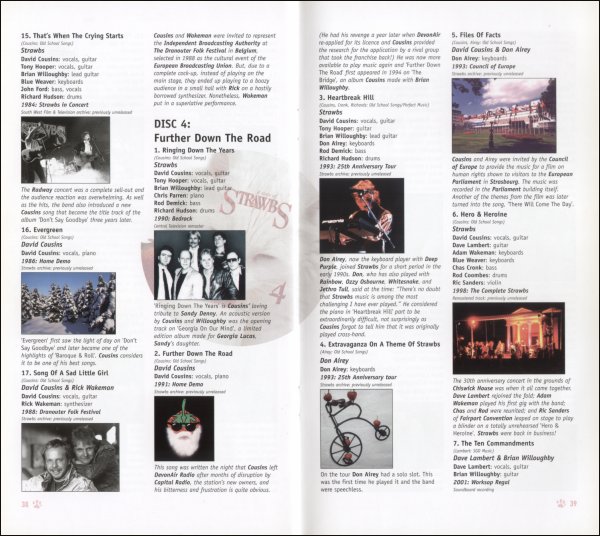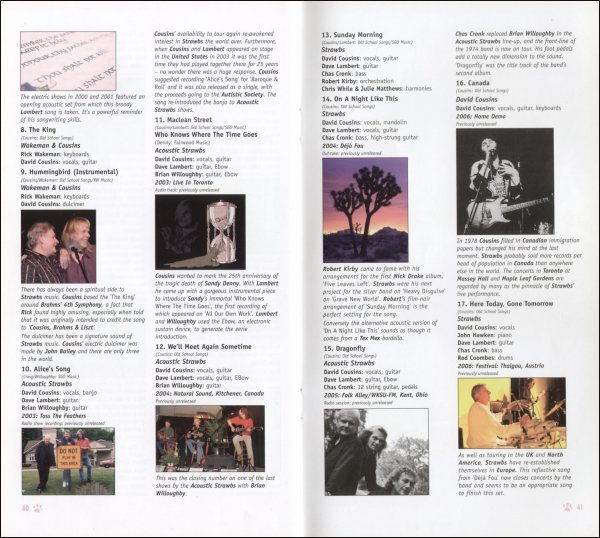 Booklet - Memorabilia and photos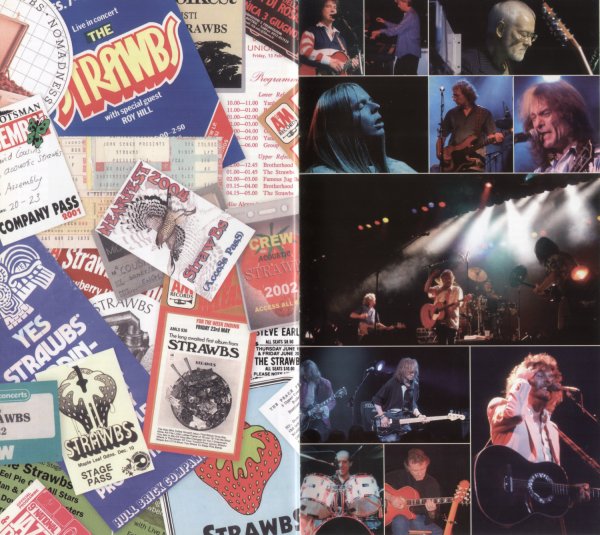 Booklet - Albums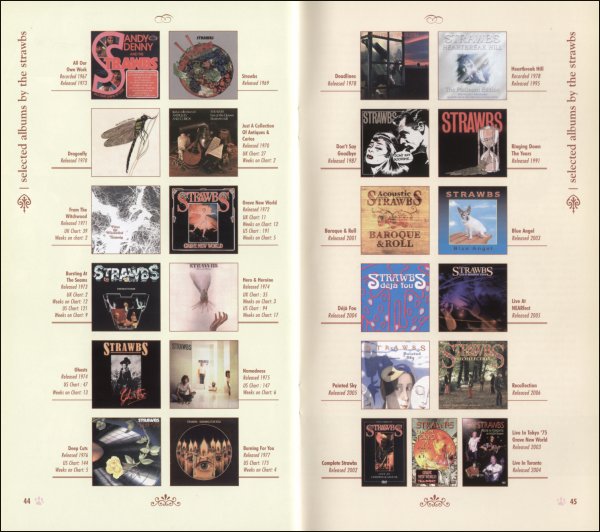 Booklet - Early purchaser names and credits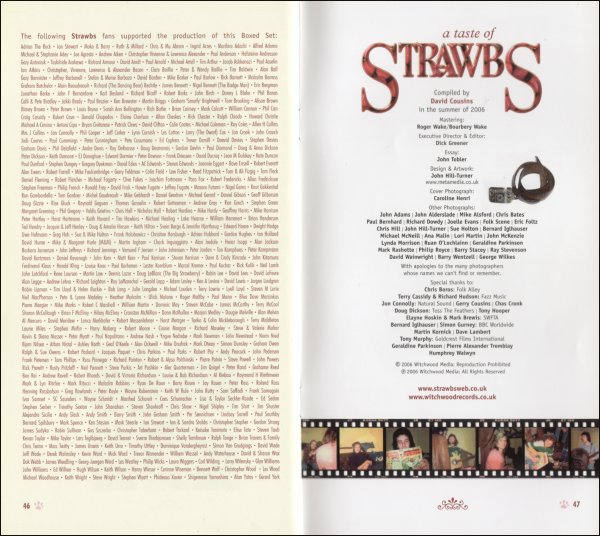 CDs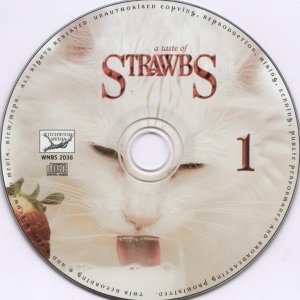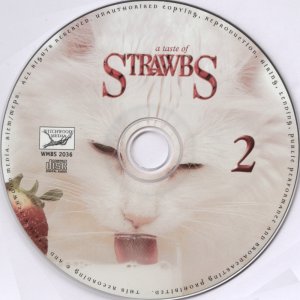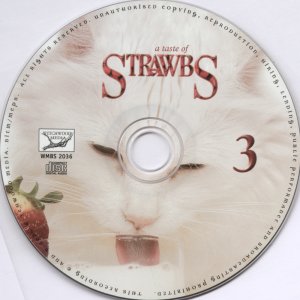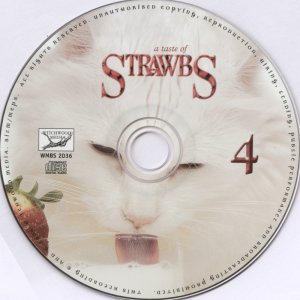 Tastebuds CD