STRAWBS: THE BROKEN HEARTED BRIDE, 2008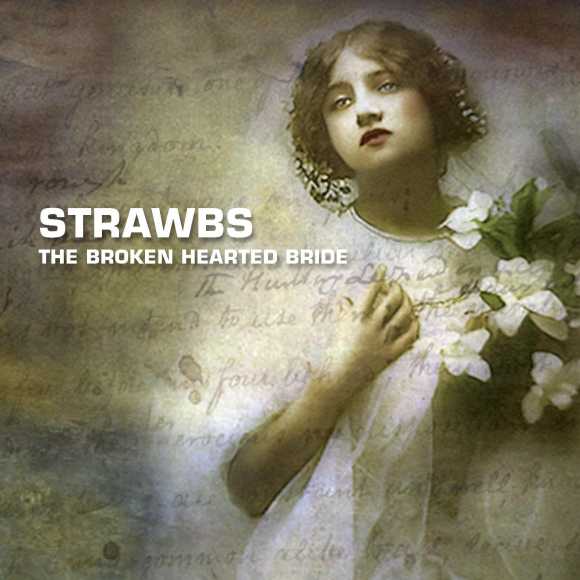 Release date: Sep 2008
The Broken Hearted Bride was Strawbs' first new album since 2004's Deja Fou, and sadly the last to feature John Hawken on keyboards - he retired from touring not long after this was released. Some of the newly recorded songs were featured on the Electric band tours in the UK and the US. Chris Tsangarides, who did such a wonderful production job on Secret Paths, was back at the controls.
The cover illustration is by Solitaire Miles, who also provided the image for Hero And Heroine In Ascencia. Check her out at: her Facebook page. Click on the pic for a look at a larger image of the cover.
For the original idea for the cover, see below.
As well as getting their names in the CD booklet, early purchasers would also receive a free copy of the limited edition Dave Cousins live CD Duochrome, though it was later repressed for general sale.
Check out the Reviews page.
Musicians
David Cousins - Vocals, Guitar, Keyboards
Dave Lambert - Vocals, Guitar
Chas Cronk - Vocals, Bass, Guitar, Keyboards, Pre-production, Programming
Rod Coombes - Drums

with

John Hawken - Keyboards
Ian Cutler - Fiddle
The Big Deal Choir - Steve Grant, Vince Martyn, Gordon May, Chris Tophill, Howard Werth, Sophie Morrish, Charlotte Tophill, Elizabeth Tophill, Frances Tophill
Track listing
The Call To Action (Cousins)
Christmas Cheer (Everything's Going To Be Alright) (Cousins/Cronk)
Too Many Angels (Cousins/Cronk)
The Broken Hearted Bride (Cousins)
Shadowland (Lambert)
Through Aphrodite's Eyes (Cousins/Cronk)
Deep In The Darkest Night (Cousins)
You Know As Well As I (Lambert)
Everybody Knows (Cronk)
Action Replay (Cousins)
We'll Meet Again Sometime (Retro Track) (Cousins)
Original cover idea