DAVE COUSINS: DUOCHROME, 2008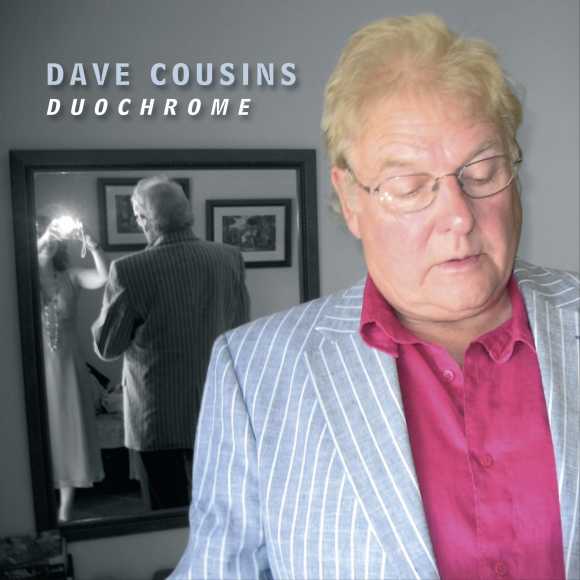 Duochrome is the title of the Dave Cousins tour CD - made up from some excellent audience recordings from the solo part of the tour (with Dave's agreement) contributed by Rick Barnett and a recording off the desk at the Tin Angel in Philadelphia, capturing an excellent Cousins & Cutler duo performance. Dave asked me to compile the best song performances and the track listing is below:
I'm very impressed (though I say so myself) by even the unmastered version which has been passed on to Chas for mastering (and even more so once Chas had sprinkled Cronkian "fairy dust" over the recordings). It's an honest record of Dave performing, alone or with Ian, some of the songs which don't often get an outing with the Strawbs, and telling the sometimes very personal stories which lie behind them. (Only the songs are on the album, though.)
Duochrome was initially produced for a special offer. The first 1000 customers (using Witchwood Records Online shop only) to buy the Strawbs album The Broken Hearted Bride before 1 July 2008 got their name included on the packaging of that album. They also got Duochrome.
However, reaction to Duochrome was so good that it was decided to release it in its own right in 2008.
Musicians
Dave Cousins - vocals, acoustic guitar
Ian Cutler - fiddle (*)

Track listing
DAVE COUSINS - SHANK HALL, MILWAUKEE, 18 MARCH 2008

Hanging In The Gallery
Never Take Sweets From A Stranger>/li>
Song Of A Sad Little Girl
The Hangman And The Papist
Grace Darling
Beat The Retreat

DAVE COUSINS & IAN CUTLER - THE TIN ANGEL, PHILADELPHIA, 7 MARCH 2008

Ringing Down The Years
The Shepherd's Song
Ways AndMeans
Blue Angel
We'll Meet Again Sometime

DAVE COUSINS - THE ABBEY, CHICAGO, 16 MARCH 2008

Beside The Rio Grande