DANCING TO THE DEVIL'S BEAT, 2009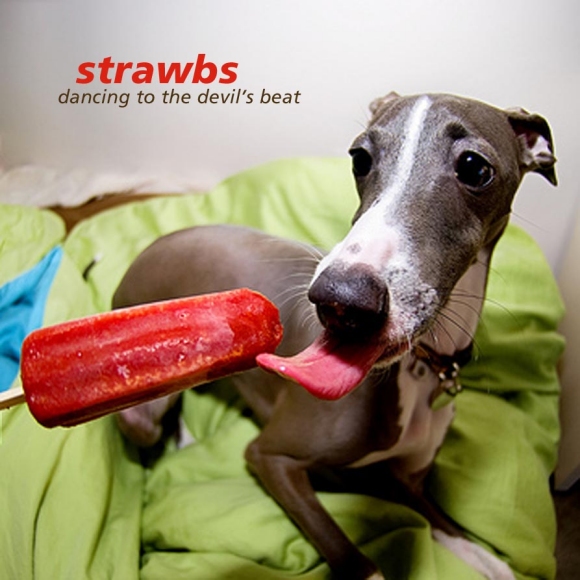 Release date: 24 Aug 2009
I first heard this at Chris Tsangarides' studio with Dave and various others, a splendid evening and a powerful experience to hear it at full volume. With pre/post and travelling commitments over the last few weeks, I've not been able to get a review together till now, for which apologies.
In my view, the new album has some of the strongest lyrical content there's been on a Strawbs album for a while, the result of Dave's trip to the World War I battlefields in Europe, which has led to the central "Pro Patria Suite" included on the album, whilst current concerns with the state of the military (lack of gear for soldiers) feed into the track which follows "Where Silent Shadows Fall".
Tsangarides' production is EVEN better than on the previous album, The Broken Hearted Bride, particularly on Cousins' vocals, which are kept front and centre where they should be, so that the lyrics are beautifully audible. Chas and Rod, as ever, keep the Strawbs engine room up to full steam, and Lambert adds some very impressive guitar work throughout. And Oliver Wakeman makes his presence felt for the first time on a Strawbs album - some great piano, organ and other assorted keyboard touches, without overpowering the other elements in play.
All in all, a magnificent collection of Strawbs songs with which to celebrate their 40th anniversary in style.
Check out Dancing To The Devil's Beat extracts for download
Advance purchasers could buy the album as a package with the Acoustic Strawbs DVD from the Rick Wakeman shows at Hampton Court on 1/2 May and if bought before 12 Jun 2009 they had their name included on the packaging of the album, and a signed photo of Dave Cousins writing the lyrics of the album.
Check out the Reviews page.
Musicians
David Cousins - Vocals, Guitar
Dave Lambert - Vocals, Guitar
Chas Cronk - Vocals, Bass
Rod Coombes - Drums
Oliver Wakeman - keyboards
with

Ian Cutler - Fiddle
Vince Martin - Harmonica
Deal bandsmen - Cornets
Track listing
Revenge (Can Be So Sweet)(Cousins/Cronk)
Beneath The Angry Sky(Cousins/Cronk)
Copenhagen(Cousins/Cronk)
Pro Patria Suite

Back Along (We Were Young)(Cousins)
All For Each Other(Cousins)
Home Is Where The Heart Was Ever(Cousins/Wakeman)

Where Silent Shadows Fall(Cousins)
The Man Who Would Never Leave Grimsby (Lambert)
The Ballad Of Jay And Rose Mary(Cousins)
Dancing To The Devil's Beat (Cousins)
Oh How She Changed 2009 (Cousins/Hooper)