STRAWBS: DANCING TO THE DEVIL'S BEAT - REVIEWS AND COMMENTS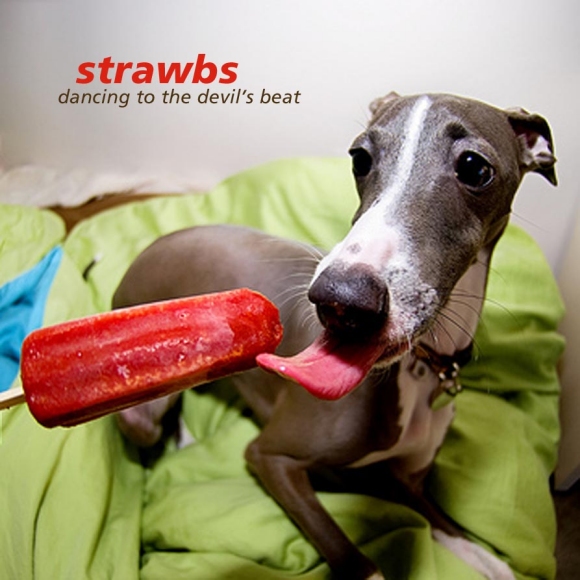 Contents
Back to main Dancing To The Devil's Beat page

CELEBRATE STRAWBS' 40TH ANNIVERSARY IN STYLE - Preview by Dick Greener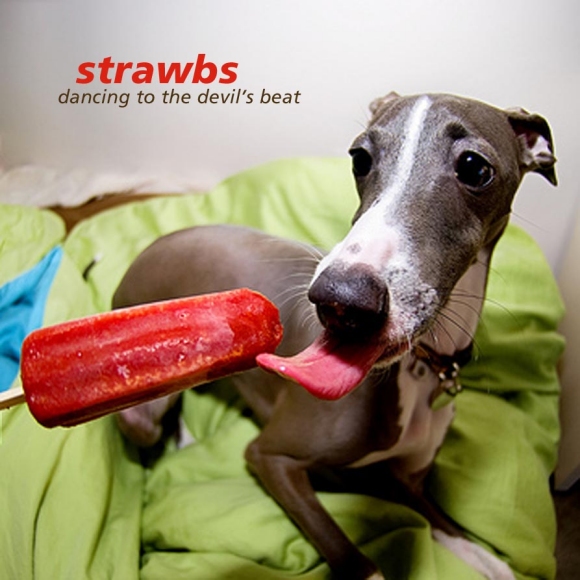 I first heard this at Chris Tsangarides' studio with Dave and various others, a splendid evening and a powerful experience to hear it at full volume. With pre/post and travelling commitments over the last few weeks, I've not been able to get a review together till now, for which apologies.
In my view, the new album has some of the strongest lyrical content there's been on a Strawbs album for a while, the result of Dave's trip to the World War I battlefields in Europe, which has led to the central "Pro Patria Suite" included on the album, whilst current concerns with the state of the military (lack of gear for soldiers) feed into the track which follows "Where Silent Shadows Fall".
Tsangarides' production is EVEN better than on the previous album, The Broken Hearted Bride, particularly on Cousins' vocals, which are kept front and centre where they should be, so that the lyrics are beautifully audible. Chas and Rod, as ever, keep the Strawbs engine room up to full steam, and Lambert adds some very impressive guitar work throughout. And Oliver Wakeman makes his presence felt for the first time on a Strawbs album - some great piano, organ and other assorted keyboard touches, without overpowering the other elements in play.
All in all, a magnificent collection of Strawbs songs with which to celebrate their 40th anniversary in style.
Track by track
Revenge (Can Be So Sweet) - Growling keyboard chords, with some autoharp (backwards ?) gives way to an insistent shuffle drum rhythm over which guest Ian Cutler' violin lays down the song's hook line which persists throughout the choruses. Soon joined by piano and doomy Lambert power chords, dropping out to allow a very clear Cousins' vocal to take centre stage over the shuffle and keyboard figure. Cutler's violin leads into the massed Strawbs vocals chorus.
Drops back down for a moody middle section between verses two and three with a short Cutler fiddle solo - Cousins vocals over a keybard backing, brings the drums back in for the final verse and choruses to fade.
A cracking opening track and the hook gets well into your head - you'll be humming it later on.
Beneath The Angry Sky - Building intro, with some classic Strawbs-like chords, then switches to a verse something a little more akin to "Hellfire Blues" from The Boy In The Sailor Suit. Double tracked Cousins vocals. A tasty Lambert riff leads into the chorus, which ends in a way which is a little reminiscent of "Starshine/Angel Wine" from Ghosts. An eerie keyboard accompanies a part third verse, and the song takes a rest, before Lambert picks up a short solo, more choruses, and a single final; power chord to close.
Copenhagen - A delightful gem of a track, probably my favourite on the whole album. Starts with a complex multi-part descending acoustic riff, just made for Acoustic Strawbs' three guitar line-up. Cousins soft, soulful vocals are perfect for this recollection of Sandy Denny - "A simple pack of crayons/a pavement master class/on a city centre street/our fortunes came to pass" recollects the cover of what would have been Sandy And The Strawbs: All Our Own Work had it been released; yet there's an edge to Cousins' memories: "a thin veneer of laughter/hid the tantrums and the pain/a photograph/is seldom what it seems".
Nice little tasteful drum rhythm behind some of the lines of each verse. a short, echoing, heartbreaking instrumental break before the last verse beautifully handled by Ian Cutler, perfect for the song. Closing little figure finishees it off nicely.
Pro Patria Suite
a) Back Along (We Were Young) - Banjo figure and guitar chords opens this three part suite, the first part reflects the gentleness and innocence of the summer before World War I, introducing the two main characters, the singer and his girlfriend's/fiancee's brother Billy.
Pipe organ figure and a banjo outro, with more pipe organ sounds from Oliver. Banjo frails lead into the next part.
b) All For Each Other - Billy and the singer have now gone off to war together. Opens with gentle piano intro, which takes the lead into the lilting verse melody. A surprise coming though with the chorus, which after some Lambert chords, kicks up several levels. Piano/guitar link back.
Cousins' lyrics deal with the challenging subject matter of the appalling conditions in the trenches, and the second time round, the death of Billy after he was wounded in the eye. It's strong stuff.
c) Home Is Where The Heart Was Ever - After the war is over, reflecting on the many thousands killed: "Hallowed ground wherer thousands lie". Again a piano opening, a hymnal style, redolent of school assemblies and harvest festivals. Acoustic guitar joins in behind Cousins' solo first verse. The remaining choral vocals are added for verses 2 and 3, before a quiet echoey piano coda slowdown. You could see this one being included in school hymn books in a few years' time. Perfect ending.
Where Silent Shadows Fall - One of Cousins' "pattern songs" - opening lines of each verse "The valiant soldier smiles/hears/calls etc." Nice melody. A little more autoharp perhaps behind the Cousins vocal intro to this one, leading quickly into a miltary snare drum backing for the anthemic chorus. Second verse drops back for a light piano backing under the vocal, and a bridge after verse 2, with Oliver getting chance to show his pyrotechnics both on piano and synth.
After the third chorus, Strawbs are joined by two cornet players from Deal, and the whole thing works up into a very tasteful instrumental coda built round the cornet melody, which builds, adding loudness and strength. Last trump played very quietly to finish by single cornet. Absolutely superb.
The Man Who Would Never Leave Grimsby - This Lambert-written song was played acoustically at Dec 2008's Christmas Party. Intro acoustic guitar figure could be no-one but Lambert, who opens first verse with just his vocals and guitar. Other instruments join in subtly for second verse, and build into chorus. Third verse adds some keyboard backing, drums and effective backing vocals which go through into fourth verse; second chorus has an arpeggiated keyboard contribution from Oliver mimicking a brass section. Instrumental break with rising chords, into a final chorus and acoustic outro.
The Ballad Of Jay And Rose Mary - Like nothing Strawbs have ever done before, but grows on you very quickly. A story song about a seedy adulterous encounter with a sting in the tail. Cousins' growly voice over a jazz club backing, with harmonica contributed by Deal-based singer Vince Martin. Some great lyrics: "All in all/it's just another down home day"; "they say that money talks/mine just said goodbye". Honky tonk piano from Oliver in the middle.
Dancing To The Devil's Beat - A riff based song, over keyboard bass and drum backing, which drops out for the last line of the chorus. Some savage lyrics here - "Money is the root of evil/Join him on the deck/dancing to the devil's beat". Cracking organ instrumental after verse 2. Lambert solo after the last chorus, taikes us to three lots of the riff then finale.
Oh How She Changed 2009 - Opening very similar to Acoustic Strawbs version, only that cello comes from Wakeman not Chas. Very strong chorus vocals, then heavy drums, lengthy fuzz power chords demonstrate Strawbs' intent to ensure this reflects the power of the current line-up. After the last verse, a withering Lambert solo, over massive drums from Coombes, leads into the final choruses, to which Oliver adds huge string flourishes. Big and brassy.

AS A CELEBRATION OF STRAWBS, AN UTTER DELIGHT - Review by Stuart A. Hamilton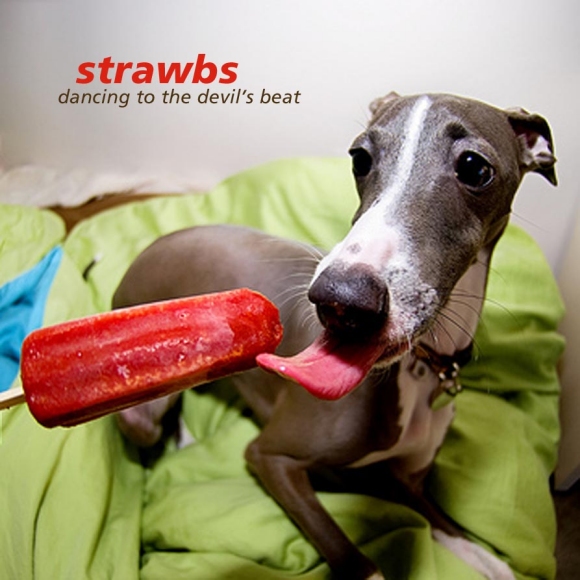 (Reproduced by permission from http://blogcritics.org/music/article/music-review-strawbs-dancing-to-the/).
2009 sees the 40th-ish anniversary of the Strawbs. I say "ish" because it's actually the 40th anniversary of their first record which isn't really the same thing, as they actually began life five years earlier as a bluegrass band called the Strawberry Hill Boys. In fact, to be scrupulously accurate, their first record came out in June 1968, with their first album coming out in 1969. Whatever... this year sees a couple of special live shows lined up which will see five different lineups of the band performing the music of yore. So what better time for the band to put out a brand new studio album?
Their bluegrass period didn't last once main man Dave Cousins started writing, and they quickly became mainstays of the UK folk-rock scene. However, once Rick Wakeman arrived on keyboards, alongside a new rhythm section consisting of Richard Hudson and John Ford, they added a progressive rock edge to their sound on albums like the live Just A Collection Of Antiques And Curios and the studio sets, From The Witchwood and Grave New World. The prog edge largely vanished once Dave Lambert arrived, something that coincided with the pop success of singles "Lay Down" and "Part Of The Union" and album Bursting At The Seams.
After their most successful lineup imploded, Cousins and Lambert put together a new Strawbs, which concentrated its attentions on the USA, and it's the nucleus of this version that is back together in 2009. The band went on hiatus in 1980 when Cousins departed for a career in radio, but there have been a few reunions over the years including headlining the 1983 Cambridge Folk Festival with the Grave New World lineup, a twenty fifth anniversary tour in 1993 and a thirtieth anniversary celebration. Since then, they've popped up fairly regularly leading up to this arithmetically challenged 40th anniversary.
Dancing To The Devil's Beat sees Dave Cousins, Dave Lambert, Chas Cronk and Rod Coombes back together with new boy Oliver (son of Rick) Wakeman, and it's all rather good. After a slow start in the shape of "Beneath The Angry Sky", the most ineffectual song on the album, which tries to build up slowly, but just goes nowhere, the Strawbs settle into a groove reflecting their way of doing things circa 1974. A lot of thought and effort seems to have gone into making the lyrics in particular, very much a part of now, with even the World War I-based "Pro Patria Suite", capable of being a parable of the modern day. It's a marvellous, albeit bleak, suite, beautifully arranged with banjo and pipe organ up front and centre. The anti-war (although never anti-soldier) theme continues on into "Where Silent Shadows Fall", which is driven along by a miltary snare drum backing and closes evocatively with an instrumental coda led by the sound of a cornet.
Elsewhere, greedy politicians are the targets of the title track, and the album closes with an excellent reworking of their very first single "Oh How She Changed". The production is a bit 1980s in places, especially with some rather dated percussion sounds, but when then whip out a song as blissful as the acoustic "Copenhagen", which harks back to their very early folk rock days, evoking a spirit of times gone but not forgotten. The band are all in fine form, with new boy Oliver Wakeman splashing some excellent piano and organ around, embellishing without overpowering the songs.
As a celebration of Strawbs, past and present, this is an utter delight.

PACKED WITH POWERFUL SONGS AND LYRICS TO PONDER - Review by Lindsay Sorrell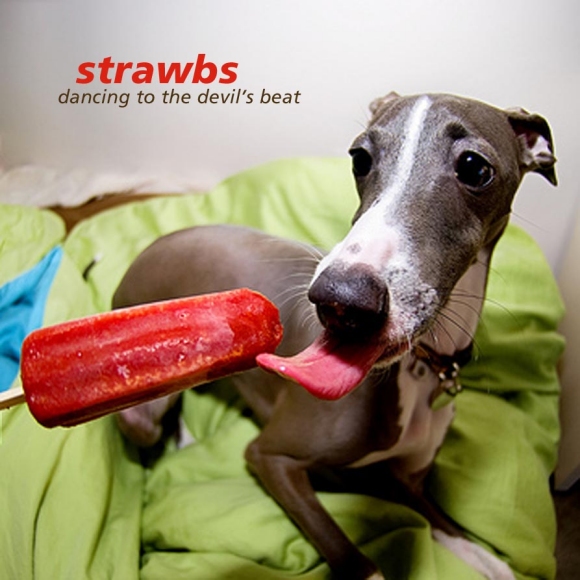 It would be fitting for Strawbs' latest album to be something rather special, given that this is year of their 40th anniversary (complete with "Anniversary Weekend" looming) and Dancing To The Devil's Beat lives up to such expectations in my opinion. The album is packed with powerful songs and lyrics to ponder, just as any self-respecting Strawbs album should be, with musicianship of the highest order.
For me the feel of the album is predominantly dark, containing a lot of anger and sadness as it does. I do consider it largely to be in a similar vein to The Broken Hearted Bride. An emphasis on the contentiousness of war seemingly continues from the previous album's emphasis on the conflicts caused by religious divide, and of course the two topics have been intermeshed throughout history. Dave Cousins' move to the Kent coast, with its historic military and maritime links, has obviously proved highly inspirational.
I am generally quite reluctant to analyse lyrics too much, searching for any absolute meaning, as I think when lyrics are obscure/ambiguous each individual will probably arrive at a different conclusion and it is most likely songs were intentionally written that way. However, my own brief take (for what its worth) on each song is as follows:
"Revenge (Can Be So Sweet)" – an intro which builds to involve extremely powerful choruses that keep running through my head, with lyrics alluding to mankind's greed being his downfall. Menacing choruses with keyboards and guitar both complementing the song beautifully.
"Beneath The Angry Sky" – death and destruction caused by war portrayed by one of the strongest tracks on the album for me. This has some terrific guitar and is a track which draws me back to play it over and over. Great drumming and bass too.
"Copenhagen" – a complete contrast. A very gentle song about Sandy Denny's time with the band which is wistful and nostalgic. Some beautiful fiddling from Ian Cutler.
"Pro Patria Suite" – the "tour de force" of the album - a three-part epic describing a young man's innocent pre-war life, his horrific wartime experiences and, to finish, churchlike choral singing of the perceived respectability and honour conferred by wartime death. Outstanding Strawbs, just the way I like them, with constant changes of tempo, emphasis on instrumentation, vocals etc.
"Where Silent Shadows Fall" – this song follows on from the Pro Patria Suite and for me sums up the futility of what has gone before – praise for the soldiers' unswerving loyalty and valiance, yet with reference to "the public purse" and "the lies". Another favourite of mine, complete with military-sounding brass seemingly bringing the album's war commentary to a close.
"The Man Who Would Never Leave Grimsby" – a terrific song, beautifully sung by Dave Lambert, which has an extremely interesting background. Dave received a letter from a 16-year old Nigerian boy called Lucky back in the 1970s, which obviously touched him deeply. Lucky told in the letter how much he loved Strawbs' music and also how he enjoyed making his own music, and longed to leave home to give himself more opportunity in life. However, obedience to his parents held Lucky back. In the song Dave cleverly weaves Lucky's situation with that of a talented musician he heard about who refused to leave Grimsby to make his way in the world.
"The Ballad Of Jay And Rose Mary" – an amusing song which lightens up the album's heavy sentiments, sung by Dave Cousins in a growling, smoky voice. Some nice atmospheric piano from Oliver and laid-back guitar from Dave Lambert. I've never heard a Strawbs' song similar to this, that's for sure!
"Dancing To The Devil's Beat" – the title track, and my least favourite on the album from a listening point of view. This has Dave Cousins in "shouting" mode, which I never particularly enjoy. However, the vocals undoubtedly complement the lyrics superbly, with timely reference to financial greed and hedonism and "these twisted, tangled times".
"Oh How She Changed" – this song is not likely to need any introduction to long-term Strawbs' fans, or anyone who has seen the song performed by the band over the last few years. Many will have heard Dave Cousins recount the story of how the song, originally sung by Tony Hooper, was the band's first single. I have to say I am not a fan of re-recording songs which I was perfectly happy with to start with, as there is nothing new lyrically to discover and unless there is a shortage of new material I don't usually see much point. However, I have to admit that this recording undoubtedly captures Dave Lambert's interpretation of the song beautifully. Maybe it really will seep its way back up the charts in this 40th anniversary year!
In conclusion, I consider Dancing To The Devil's Beat to be an extremely strong and satisfying album which is over all too quickly (leaving no option but to start playing it all over again, of course!). As ever, it is not really viable to mention the quality of musicianship band member by band member and track by track, but to me this album sounds as good as it gets. Oliver Wakeman has seamlessly meshed with the rest of the band, and the sound quality is superb throughout. I personally would like to have had more song contributions from other band members, as I always do, but I suppose that would have required a double-disc set at least. Hmmm...

IF THE LYRICS DON'T GET YOU, THE MUSIC AND MUSICIANSHIP WILL - Review by Nigel Bennett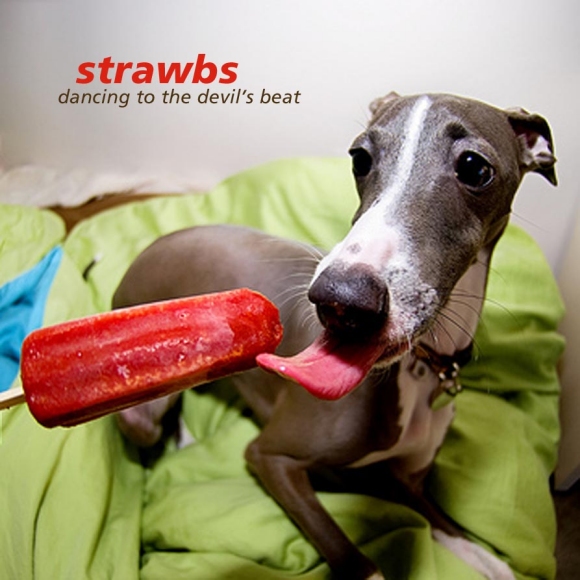 I was lucky enough to get my copy of Dancing To The Devil's Beat on the first day of delivery so have been able to listen to it quite a few times, between then and now and additionally, also have the benefit of the comments of a number of Witchwooders.
I would like to pick up on Stevie P's comment about "Oh How She Changed" and the CD encapsulating fully, or not, the sound and mood of the recent Electric tour which we all know was terrific.
If the issue was that it was an old song being included on a new album, then, I guess Judi's comment that it was included as it was the first single is quite a credible one. For one thing for me it does capture the essence of the tour in interpretation. Of course all songs played on that tour were songs that had been included on previous albums anyway.
So maybe it has its place, I certainly enjoyed it, both on tour and on this CD. The one thought I had and it is quite a radical one, is not to have included it at the end like many seemingly "bonus tracks" have been in the past at the end of the CD, but have had it as the first one. Melding the old song with new 2009 sound and perhaps reflecting the developments over 40 years or so.
Therefore I would like to suggest you play "Oh How She Changed", as the first track when listening to the CD on your I POD, PC, or CD player, or whatever the means you use. It really does give a different feel to the album. Try it. It really starts the album with an emphasis on three powerful tracks, "Oh How She Changed", "Revenge" and "Beneath The Angry Sky" and for me gives a whole new and different dimension and feel to the CD as a whole. As I said that is quite radical, but equally demonstrates the power within the current band quite nicely, before moving into areas where lyrically it tugs at the emotions.
"Revenge", carries a wonderful chorus and a really mysterious opening, the sort of stuff that would draw me in irrespective of whom the authors were. The fact that it is Strawbs is so much the better. Love the percussion on this too.
"Beneath The Angry Sky", builds nicely has some great guitar, plenty of the previous mentioned power and itself has a chorus reminiscent of previous incarnations.
These opening leads nicely in to the more gentle, but reflective "Copenhagen", with lyrics that reflect much that long term fans would recognise, from album covers, to Tivoli Gardens. It has a tune running through it which somehow points out Christmas fairy lights, or may be an interpretation on sleigh bells and horse drawn carriages.
When you come to the "Pro Patria Suite", for some reason it brings thoughts back to "Blue Angel", but on an entirely different subject matter reflecting perhaps the way those called up moved from childhood to front line of war, in little more than weeks. A real mood fuelled piece of writing and I cannot help but reflect on the words of the recently departed Harry Patch, who served his country in the first World war and his tale that he carried with him in his mind and all of his life of how he held the hand of a Cornishman mortally wounded and dying in the trenches and whose last word was - Mother. Here reflected maybe and mirrored it seems, by the words - I miss her, in the second section. This is neatly joined to the first part by the piano and this runs really well through this part and just listen and this could take you right back to the Wakeman senior era.
The almost triumphant final section, still recognises those who never made it through leads in to "Where Silent Shadows Fall" and the militaristic beat and some more Wakeman magic, that you need to listen for. I have absolutely no idea what the band are playing at the 40th but with a military band present at Twickenham the ending is absolutely made for it. A glorious and resounding ending, a tear drop moment possibly?
Next up is "The Man Who Would Never Leave Grimsby", although he did have an outing at last years Christmas party. A clever integration of two tales, including some classic Lambert playing and vocals, that we have known and loved over the years.
"The Ballad Of Jay And Rose Mary" - OK not typical Strawbs, more reminiscent may be of the Blue Angel Orchestra in terms of content. This one may grow one you the more you play it.
The final track, if you accept my order of playing, is the track that gives it's name to the album. A powerful finish and a reminder of what the band can achieve when they leave the confines of previous descriptions and branch out fully into a genre historically not always seen, in the history of the band. Rock on !
As a 40th anniversary album, this one is very much appreciated and a second album in less than 12 months, given all the touring etc. is a terrific achievement. It is exceptionally well produced and you do have to listen carefully to extract full value from the disc.
Every Strawbs album in whatever format, has been welcomed as an event over the past 40 odd years, this one is no different, it certainly has some great stuff on it - if the lyrics don't get you, the music and musicianship will.

AN INTRIGUING ALBUM - Review by Pete Bradley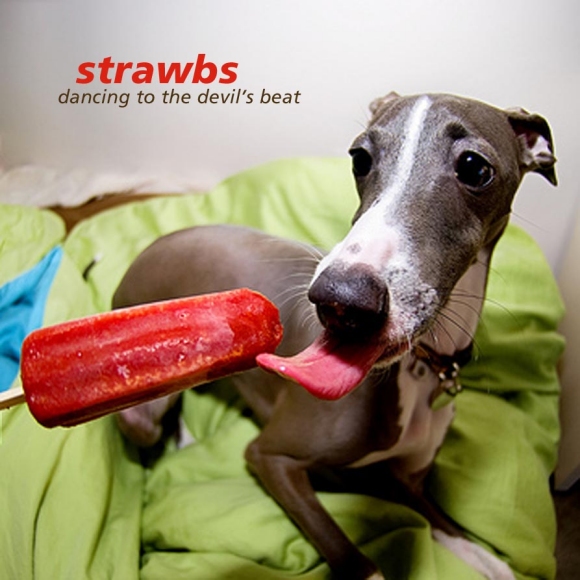 The Strawbs are quite amazing, given that they invented the Folk Rock genre back in the sixties, when they recorded the album All Our Own Work, and have consistently released albums in the sixties, the seventies, the eighties, the nineties and the noughties. Given that there are at least two more DVDs in the pipe line, and hopefully many more albums to follow, they are now only four months away from releasing material during a sixth decade!
Many people think of them as a seventies group, unaware that if you include solo projects they have released more records this decade than they did in the whole of the sixties, seventies and eighties combined, and given that one of the newer releases was a five CD box-set, with each CD being almost twice as long as the average vinyl LP, it is safe to say that the Strawbs are definitely more of a modern band, than a throw back to the glam rock era.
Dancing To The Devil's Beat, excluding solo albums and re-issues, is, I think, their 29th album. The first thing you'll notice is the parallels with the album cover and the cover of the box-set. The box-set featured a white cat, and this features a black dog, both licking some Strawberry flavoured product. Worryingly, to me, having such a similar themed cover feels like an attempt to close a circle, so gives a feeling of finality. As if there was something that was left to be said, and now it's been said.
In addition, the last track on the album is a new studio version of the band's very first single. Again, this feels like some form of closure, otherwise why chose that one particular track to re-record, considering there are a couple of hundred other tracks they could have chosen? Still, I have thought I detected closure in previous Strawbs albums before and have been proven wrong.
The cover comprises current photographs of the band, labelled "Now", and photographs of the band from the archives, labelled "Then". Humorously, the "Then" picture of Oliver Wakeman, the newest band member, is a picture of a baby, demonstrating that at some previous time time "Then", when all of the rest of the band were out earning a living, Oliver was just a twinkle in his father's eye.
As ever, with Dave Cousins, many of these songs have quite cryptic lyrics. There are several links to more established poets, which I suspect is deliberate. For example, in Track 3, "Copenhagen", he uses a metaphor of a Skylark to refer to Sandy Denny. I'm sure that this is a reference either to Shelley's poem "To a Skylark", or perhaps, more aptly, considering the tragedy of Sandy's life, it is a reference to Hardy's tragic poem "Shelley's Skylark". In the first movement of track 4, Dave refers to Nightingales, which I suspect is a reference to "Ode to a Nightingale" by Keats.
Indeed, the whole of Track 4, "Pro Patria Suite", an anti World War I protest, strikes one as an homage to the First World War poet Wilfred Owen, especially maybe to his poem "Dulce et Decorum Est", which ends with the line 'The Old Lie: Dulce et Decorum Est Pro Patria Mori". A quote originally from Horace meaning, "Sweet and fitting it is to die for one's country".
The "Sweet" theme is also extended to the first track "Revenge (Can Be So Sweet)", and to the 8th (the title track) which includes the line "Contempt they say is bitter sweet".
Strangely, both the third movement of "Pro Patria Suite", and Track 5, Dave Lambert's "The Man Who Would Never Leave Grimsby", deal with the theme "Home Is Where The Heart Is", a line first written, albeit in Latin, by Pliny (the elder). Suspect there are many other references and links embedded within this album that are beyond me.
Being a long haired peace-loving hippy, I very much applaud DC's anti-war songs, such as "Beneath The Angry Sky", (presumably about Coventry during World War II: the mention of an oak tree excludes Dresden, or Hiroshima, but it could be any war-struck city), but I must confess to be slightly disturbed by his more misogynistic songs, (though I have to admit that "Oh How She Changed" is one of my all time favourite Strawbs' tracks, despite the anti-female theme). At first hearing, Track 7, "The Ballad of Jay and Rose Mary" seems very anti female - "She asked me did I sleep well, I said most every day. They say that money talks, Mine just said goodbye." This is a curious song, with two male characters, both of whom appear to be called Jay. The first Jay, referred to in the third person, is a married man who has an affair with Rose Mary. The second Jay, referred to in the first person, is about to embark on an affair with her, hence the hit to his finances. One is left with the thought that there could be something schizophrenic occurring here, with both Jays being the same person. Recalling an earlier Strawbs song, "Joey and Me" (me and Joey make three), I think that this is quite a possibility. The song could be autobiographical, with Jay short for Joey, which I believe is DC's middle name.
Afraid I haven't yet interpreted "Revenge (Can Be So Sweet)". It seems quite Biblical in nature, commencing in Eden, and progressing to the Tower of Babel. The chorus includes the line 'We shall all rise up'. Not sure if this is a reference to Judgement day, or whether it is a call to arms. For an album full of anti-war songs, a cry to arms doesn't seem appropriate. No idea yet what form the revenge will take place, and against whom it is directed. Working on it.
Fairly sure that "Where Silent Shadows Fall" is a protest against the UK government's failure to support the troops in Afghanistan. First time I heard it though I was convinced the soldier was a soldier of fortune, and the battle represented the struggle to con some poor woman in to bed.
Also fairly sure that the title track is based on another topical subject: the credit crunch induced by fat cat banker's greed.
All in all, an intriguing album. Here's hoping there are many more to come.

FIVE STAR BRILLIANCE - Review by Cinnie Morgan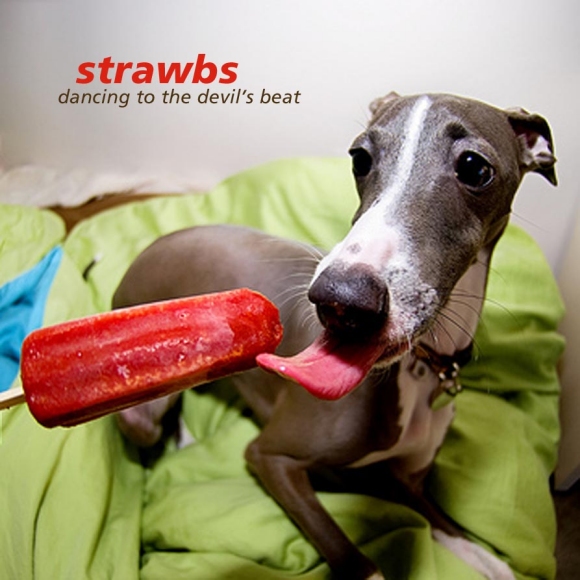 Close your eyes and listen. What millennium is it? What decade? What year? It could be the 1970s, but it isn't. To listen to Dancing To The Devil's Beat is to have deja vu (NOT to be confused with Deja Fou). Aside from the obvious "Oh How She Changed," have I heard these songs before? I can't be sure, but then for me, it doesn't matter. This is the strongest album the Strawbs have released in decades.
It is an album painted with a broad palette. Much of it is angry and filled with despair. But still there are songs that crash through genre walls in delightfully unexpected ways. If I have one reservation, it is that a newcomer might find it slightly confusing. That is a matter writ small, when a work of this scope is in hand. If there is a flaw it is only the "yet again" recording of "Oh How She Changed," and that is presented so well as to over-shadow previous releases. It might just as well be new.
The first track, "Revenge (Can Be So Sweet)," brings to mind Springsteen's call to "rise up," yet it rings out with a completely different tone. Springsteen's was a call to rise from hopelessness, while "Revenge" is, lyrically, an indictment. But the brilliance here lies in the iron linking of music and lyrics. These are marching orders. There are insistent, layered vocals driven by Rod Coombes' relentless percussion. On any given day, Coombes is one of the best in the business. On this track, he surpasses himself.
That "Revenge" segues into "Beneath the Angry Sky" is not coincidental. This one brings you the same voice of Dave Cousins that brought you "New World." And here it is Chas Cronk who drives the music. It's especially interesting lyrically, because it's ostensibly set in an odd time frame, in which "Warplanes fly in terror waves" and "Horses rear with nostrils flared." Does it make a difference? Is war ever different? Innocent people die at the whim of power mongers far away. Yet, this is a song of hope. This is a song that condemns senseless mass murder, while celebrating the resilience of humankind. Again, it harkens back to an earlier Strawbs era.
And so you awake from the nightmare of war and find yourself in "Copenhagen." Typically Strawbs – a multi-dimensional band. This one is musical and lyrical poetry at its best. Perfect for Acoustic Strawbs but done with grace by Electric Strawbs.
The banjo comes out of the case for the first part of "Pro Patria Suite," "Back Along (We Were Young)." Another song drawn in soft pastels, a picture of another time. I have to wonder if Cousins can, as I can, "see" music (it's called synesthesia). Part II, "All For Each Other," turns out to be another anti-war song, but it is not as bombarding as the opening two tracks. It has sad, gentle tones and begs you to come and bear witness to what happens to the patriotic young soldier when war becomes more than a "sign up now!" poster. Interestingly, although Cousins completely overshadows the rest of the band here, they are in perfect support of him and the song would not work without them. If there is one other Strawb who drives this one, it is Dave Lambert.
And suddenly there's Oliver Wakeman. Part III of the "Pro Patria Suite" belongs to him. Although I find that "Home Is Where The Heart Was Ever" sounds disturbingly like "Deutschland Uber Alles," it works lyrically with the rest of the "Suite," and Wakeman shows his stuff, with the help of a church choir. As always, the Strawbs are willing to take chances.
Wakeman continues to impress with the next track, "Where Silent Shadows Fall," a tribute to all slain soldiers. The theme continues here. A choir, a coronet, brilliant orchestrations by Wakeman. If they can do this live, I owe Cousins a drink. The music, if you could visualize it, would begin with steps leading up, with steps leading down, alternating between a Cousins vocal and Wakeman duette, and a full band fill, mostly defined by Wakeman and Coombes, and ending with the band and coronet. Suitable for any military funeral.
Having said all of this, I have to say that one of the songs that stays in my head the most is the very odd "The Man Who Would Never Leave Grimsby." It's a Dave Lambert showcase. The lyrics tell a strange tale of a (you guessed it) man who would never leave Grimsby. I don't know where that is, but I know what agoraphobia is. It goes on to describe someone in Kenya called "Strawbs boy." Is this a true story? A fan who loved the Strawbs but could never see them. There must be a lot of them. Some of us are fortunate, some are not. I find this song almost bizarre, but I love it. I think that says more about me than the song.
Reeling from that, we get "The Ballad Of Jay And Rose Mary." This is another quirky song that I love. This is Dave Cousins as Phillip Marlowe, and he does a perfect job of it. He's got the Yankee-isms down cold. There is no other way to describe it. Someone once said that writing about music is like dancing about architecture, and for this song, it's true. Buy that man a fedora!
Which brings us to the title song of the album, "Dancing To The Devil's Beat." This, along with the opening two tracks, are what most remind me of the Strawbs of yore. It's good, ol' fashioned rock, but because it's the Strawbs, it's rock with a conscience. If there is a deadly sin to sing about, Cousins will write a song about it. This one is about greed. Hopefully, he'll skip gluttony.
Finally, we have a new arrangement of "Oh How She Changed." Ordinarily, I might be annoyed by "yet another" version of this song, even though it's a great song, but it is a particularly good arrangement and production. Which begs the question, have they changed? Yes , and always. But they remain the Strawbs, changing with every passing day, yet remaining true to their mission 40 years ago.
I'm not degrading any of the many releases in the decades since Hero And Heroine, Grave New Worldor Ghosts, or saying that the many stellar musicians that played on those albums were of a lesser caliber, but this album stands head and shoulders above everything since those days, and I think it's because of the great rock songs mixed up with up several "off the wall" songs that are so typically Strawbs, so Strawbs that they could not have been done by anyone else.
When all is said and done here, the quiet hero here is Chas Cronk, whose mastering is nothing less than peerless. I've been listening to Cronk's work for a long time, and I've never heard anything remotely this perfect. He hears things that the rest of us don't hear and in ways that we don't hear them. And, most importantly, he is a master of his craft. In every profession, there are masters who rise to the top level of their respective professions. Not taking away anything from his songwriting, singing (do MORE of BOTH, Chas) or playing, what he does in on Dancing To The Devil's Beat is sheer wizardry.
Chris Tsangarides also deserves a nod for production and engineering. This is a complex work, and I'm sure that it took a concerted effort by all to make it what it is. Honorable mention to all of the additional singers and musicians involved.
I have already played this album more than I've played any Strawbs album since....when?

Comments from Witchwood - the Strawbs Discussion Group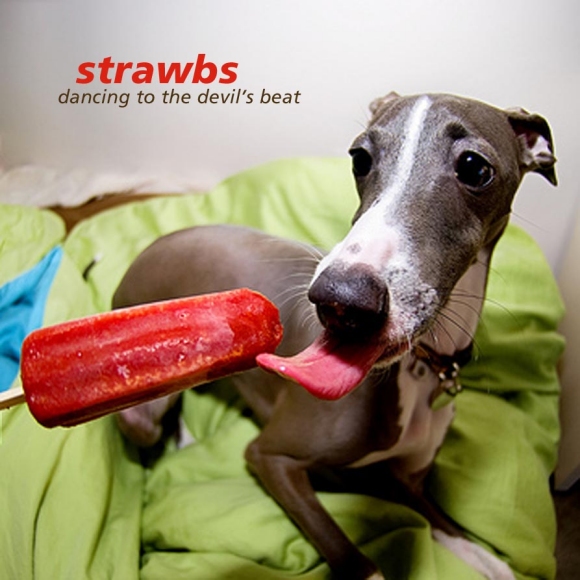 Paco Fox
As always, the package arrived in Spain pretty fast, although I was away on holiday. I've listened to the whole record three times since yesterday and I'd like to share some thoughts:
Production is as good as The Broken Hearted Bride. The nightmare of Deja Fou is over. The same can be said about Cousins vocals. As for the overall impression, I liked the CD, but not loved it. It lacks a track that blows me away, something that certainly happened when I listened to "Through Aphrodite's Eyes" from the last album. That said, there are a couple of songs that I think are really good. First, Lambert's "The Man Who Would Never...". The melody is very catchy and I love the way it builds up adding instruments. Second, obviously, "Pro Patria Suite". I was specting a lot of this one, being the only song that, on paper, looked a bit proggy and, due to the lyrics subject and the structure, I couldn't help but thinking about another possible "Antique Suite". The result is not as great, but is good nevertheless, with the usual interesting lyrics we can expect from Cousins. In fact, I agree with another poster that this is, lyrically, one of the strongest recent Strawbs record.
I also liked "Where Silent Shadows Fall", mainly because I'm such a fan of built up climaxes. For me, it's almost an extension of "Pro Patria Suite".
"Revenge (Can Be So Sweet)" is nice. I like the way violin suits these kind of Strawbs songs, although I think it's less succesful than for example, "Never Take Sweets From A Stranger" from Cousins' solo CD [The Boy In The Sailor Suit], mainly because I find it overlong. "Beneath The Angry Sky" is certainlly angry: I could see a metal band doing a cover! I like the instrumental intro. But then I also lose interest as the song progresses. Maybe I should concentrate on the lyrics more. Something that should also improve the listening experience of "Copenhagen" and "The Ballad of...". The first one is nice, and I like the guitar phrases. The second one just doesn't do much for me, reminding me of some other Strawbs songs like "Wasting My Time Thinking Of You" or "How Everyone But Sam...".
The title song (didn't anyone think about "The Young Pretender" with the first notes?) is the kind of rocker I don't enjoy that much. Finally, the cover of "Oh How She Changed" is interesting, but I miss Hooper's angelic vocals and the string arrangements.
Well, that's it. A nice album, with some songs I like. Not bad for a group I really wasn't expecting to be still recording. I'm grateful they are still penning new songs and not living just off the classics.

Judi Cuervo
Part 1
Had a chance--finally--to listen to the album on my way to work and initial reaction is that I love it! I've been reading a few reservations about it from other WWers and that sort of makes sense because I was completely underwhelmed by The Broken Hearted Bride, other than the title song, whereas everyone else thought it was brilliant.
Before doing a review, I'm going to listen again on the way home and then once more while reading the lyrics...with a magnifying glass, I may add. (Really, what's with that?? How many of us aging Strawbs fans can read four-point type in a light font??)
But, again, initial reaction is LOVE IT!
As for the inclusion of "Oh, How She Changed", I sort of poo-pooed that to DC during the last tour and he said it makes all the sense in the world, this anniversary year, because it was their first single. I guess that's his explanation and he's stickin' to it.
Part 2
Behind what really has to be the most godawful cover of any Strawbs album EVER and that includes the stupid white cat and the blindfolded bride that, thankfully, was discarded is a really solid album.
I'm sort of in a hurry but want to put down some random thoughts after three plays:
There is, of course, a war theme to the album with four of the songs (including the three-part "Pro Patria Suite") dealing with the subject. After the last tour, where—I swear—every word of every song introduction was SO depressing, I would think I'd hear these songs and think "okay…we GET it! War sucks" but somehow each of these new songs has its own power, its own statement. My favorite is the "Pro Patria Suite" since, in my opinion, Cousins is at his best when telling a person's story and conveying the person's emotions. "Beneath The Angry Sky", inspired by Picasso's Guernica, is my second favorite and that probably has something to do with the fact that I did a paper on the painting when I was in school - the lyrics perfectly capture a lot of the images in that disturbing piece.
My first listen to the final war-themed song, "Where Silent Shadows Fall", left me feeling a little confused but I didn't know why. I played the album again at lunchtime while I was out and when I returned to work, I found myself singing the chorus over and over…and then realized I was putting the words of the chorus to "Beneath The Angry Sky" into "Where Silent Shadows Fall". Found it weird—it's almost interchangeable. Another oddity of the chorus to "Where Silent Shadows Fall" is that it has this Royal Guardsman "Snoopy's Christmas" thing going on which isn't a bad thing—you really can't get it out of your head, no matter which lyrics you use.
"Copenhagen" is a classic example of Cousins' storytelling and you even know the characters. Lovely imagery; beautiful, emotion-drenched voice. Reminds me of so many of the songs that originally made me love Strawbs.
LOVE "The Ballad Of Jay And Rose Mary"! Love Oliver's jazzy piano, love the attitude, the wise-ass lyrics, love the fact that it's such a total surprise on the album.
Another surprise is "The Man Who Wouldn't Leave Grimbsy" - love the Strawbs mention in the final verse and, while I always prefer Lambert rockin' out, I think I'm going to end up loving this one.
Finally, I'd love to see the title song performed live! I see another one of Oliver's fabulous hair-flippin' solos. Great song!
The above's just a fast first impression—let me play it some more and I might re-post.

Bjorn Nilsen
My new Strawbs album is waiting for me at home, but I have listened to the songs (briefly).
I know that I have been very critical of some of the new albums from Strawbs and maybe I have taken my personal opinion almost too far. Well well what can I say.
I want to start to say that I am amazed what Strawbs manage to put together, that the music is outstanding, but of course some of the vocal is deeper than in the younger days. And I have to tell myself that Strawbs of today will never be Strawbs of 1974 again. That chapter is closed.
We were complaining when the band did not make any new albums and we complain when they do. I have changed my taste of music a little and I guess strawbs have done the same, so what they give us is what we get. A happy man I am.
So I am looking forward to the show and see them play live old and new songs. Guess it will be the second and my last time to see Strawbs play live (if they don't come and play in my garden).

Tom Brooking
I love this one BUT it's a folk/folk rock album whereas The Broken Hearted Bride was essentially a rock album. As DC said it takes the band where they would have gone after From The Witchwood if Rick had stayed. It is also a combined Acoustics/Strawbs album with the core tracks -"Copenhagen", "Pro Patria Suite" and "Shadows" being folk songs. Around that we have some great guitar lines and drumming and there is ample opportunity for DL and Oliver to stretch out live.
To me this is as good as The Boy In The Sailor Suit, a little better than BHB, especially lyrically (thanks Pete Bradley for your thoughts) and way better than Deja Fou, showing the regained confidence in the band. Like you Steve I felt deflated and disappointed after one listen but three listens later it all happened - lovely melodies and choruses and harmonies too. Full review soon from a very happy chappie.
So five stars from the grumpy olde historian, especially one interested in war and environment (which could be a subtitle for the album!).