STRAWBS - HALCYON DAYS (US EDITION) - VERSIONS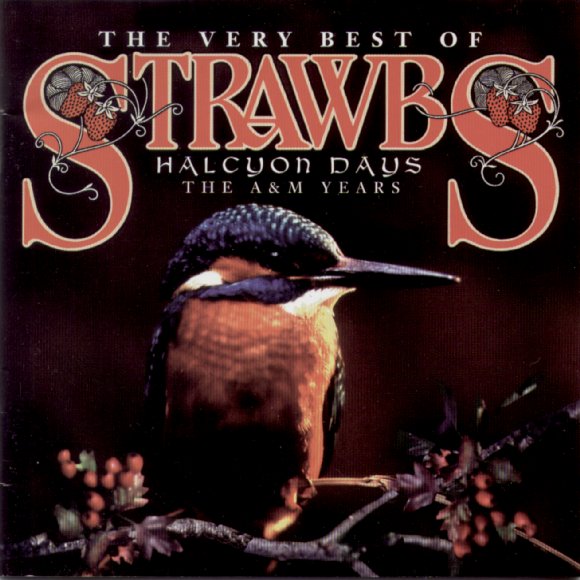 For large scans of the images, click on the images: you may need to use the zoom feature in your browser to see the full image
Vinyl, cassette, 8-track
Not released on vinyl, cassette or 8-track
Back to main Halcyon Days (US) page
Switch to main Halcyon Days (UK) page

CD
US release
CD: 31454 0951-2 (A&M US, 2CD, 1998). Booklet is longer (24 pp not 12pp) containing various uncommon photos (Witchwood era band, GNW-era band, Ghosts-era band (on centre spread) and Cousins c. 1972/73 on the back of the booklet. All but the Witchwood-era shot are in colour, unlike the UK edition. In addition there's an early Strawbs b/w photo, and as front inside cover and under the disk tray, a colour shot of the melting strawberry (and bemused stuffed rabbit) which graced the cover of the vinyl, non-US Strawbs By Choice. This also appears as a background image behind John Tobler's adapted version of his sleeve notes for the UK edition, reflecting the different choice of tracks. There are also track details with personnel and cover shots of the original albums. A bit fuller than the UK package.
The UK version of Halcyon Days has different tracks - see track by track comparison of contents of the UK and US versions for information. Some of the same photos are included in both packages, but the ones in the US edition are mainly in colour.
Booklet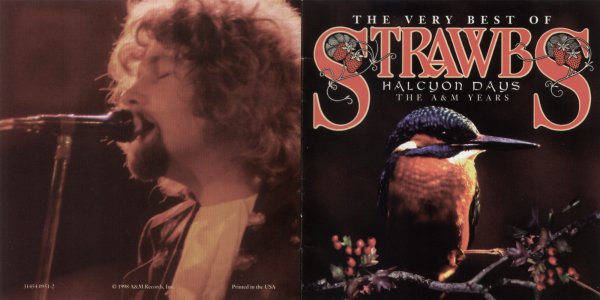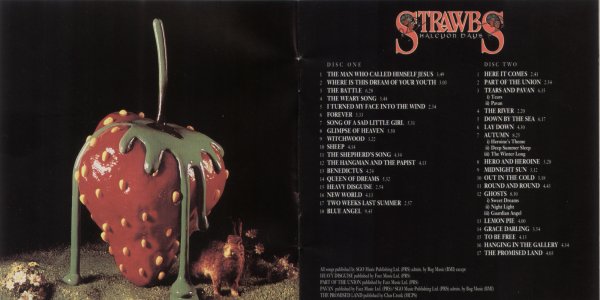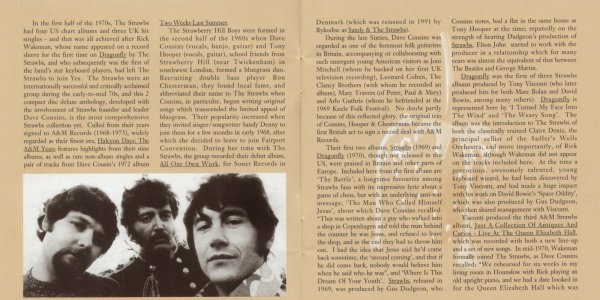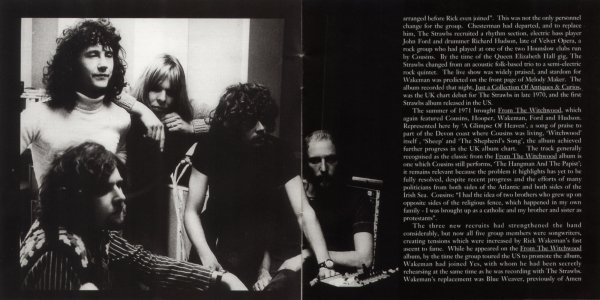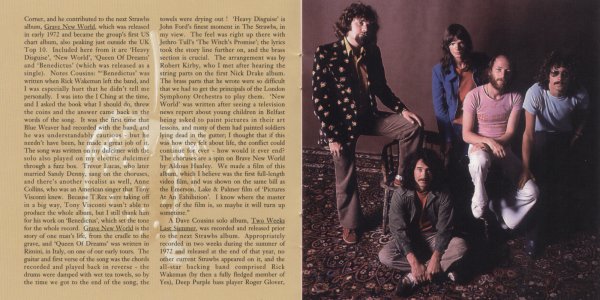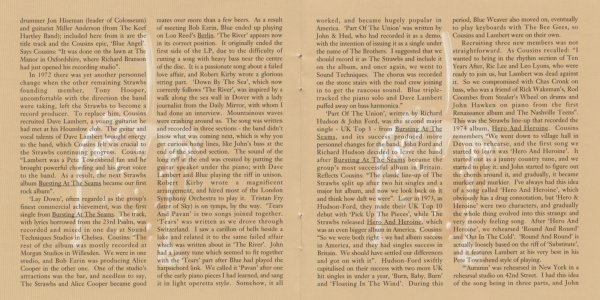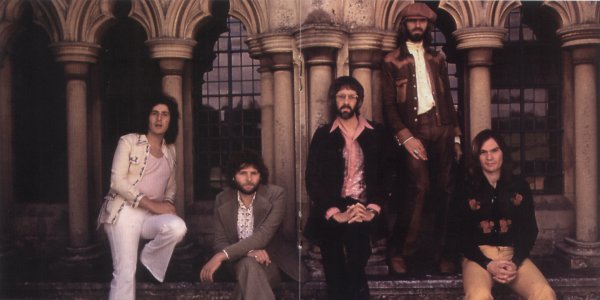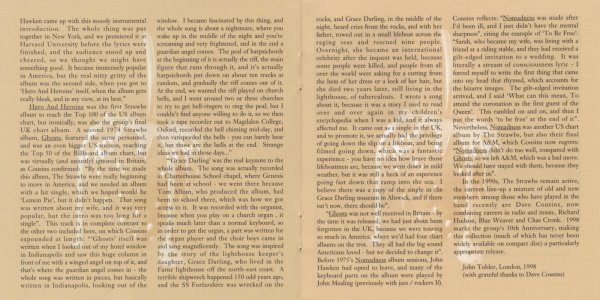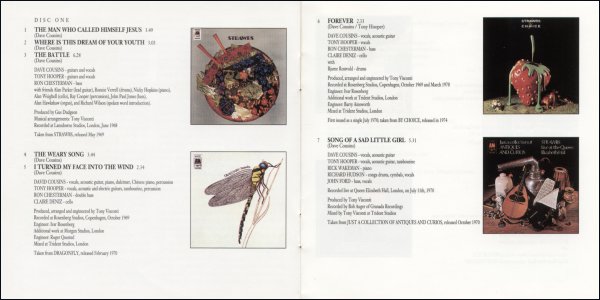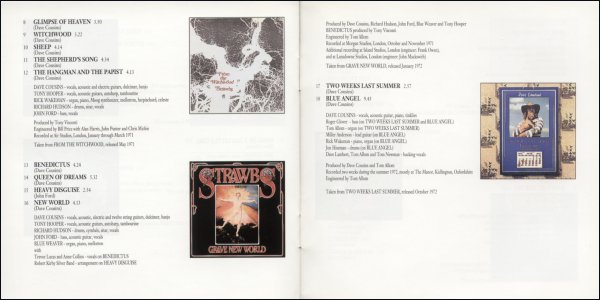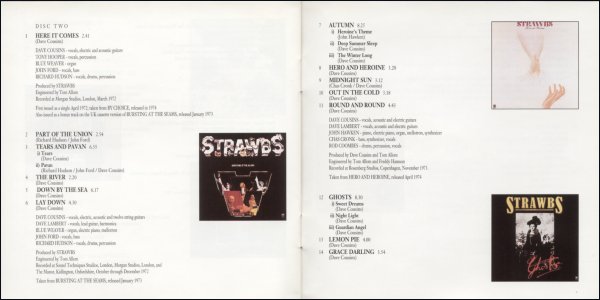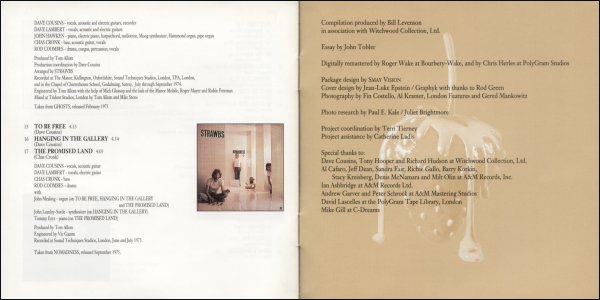 Tray back and inner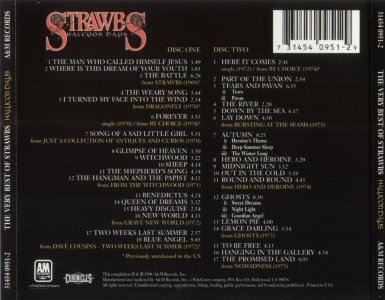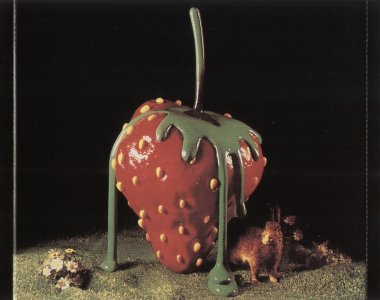 CDs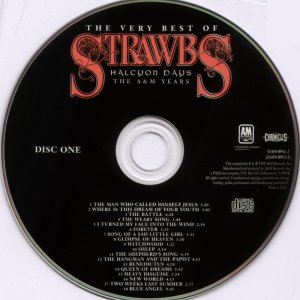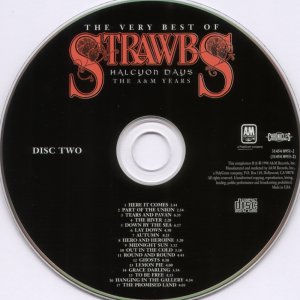 Sticker


US stamped promo release
Stamped promo version
Spotted online, a copy with promo stamp.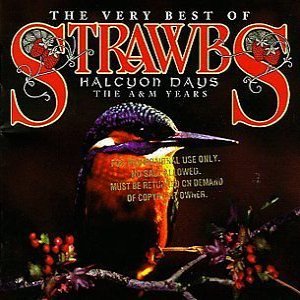 Back to main Halcyon Days (US) page