HEROES ARE FOREVER (2CD)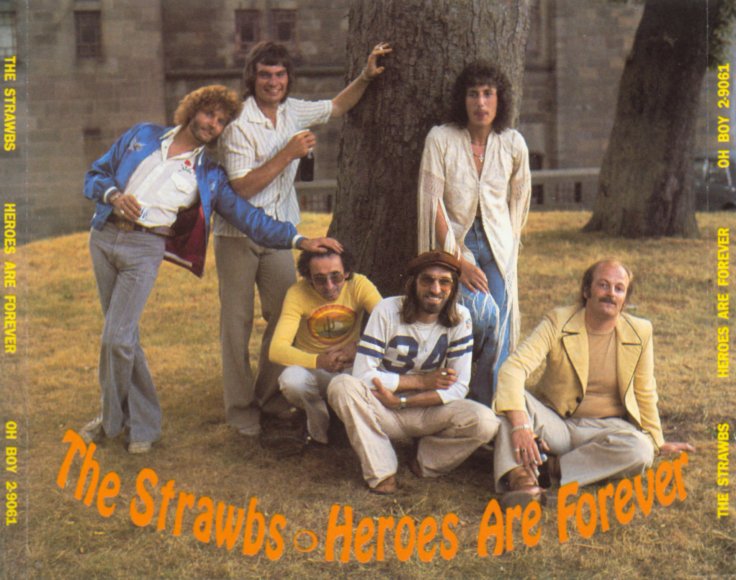 This bootleg reproduces in full the two BBC Transcription discs of In Concert shows from 1973 and 1974. Some of these tracks have seen official release as the Windsong BBC In Concert CD. It remains the only live release of the classic Bursting At The Seams band's live material, which was recorded during a brief window in the Strawbs' backbreaking 52 date UK tour in early 1973.
Tracks from the 1973 and 1974 BBC concerts have appeared on BBC transcription disc, on various bootleg releases and were made available legitimately on the 1995 Windsong BBC In Concert and now the Universal release Strawbs At The BBC Vol 2 - however different releases have different selections, no one release being the definitive collection: (see below).
Musicians
Disc 1
Dave Cousins (vcls, gtrs)
Richard Hudson (drms, vcls)
John Ford (bs, vcls)
Blue Weaver (kybds)
Dave Lambert (gtrs, vcls)
Disc 2
Dave Cousins (vcls, gtrs)
Dave Lambert (vcls, gtrs)
John Hawken (keyboards)
Chas Cronk (bs, vcls)
Rod Coombes (drms, perc)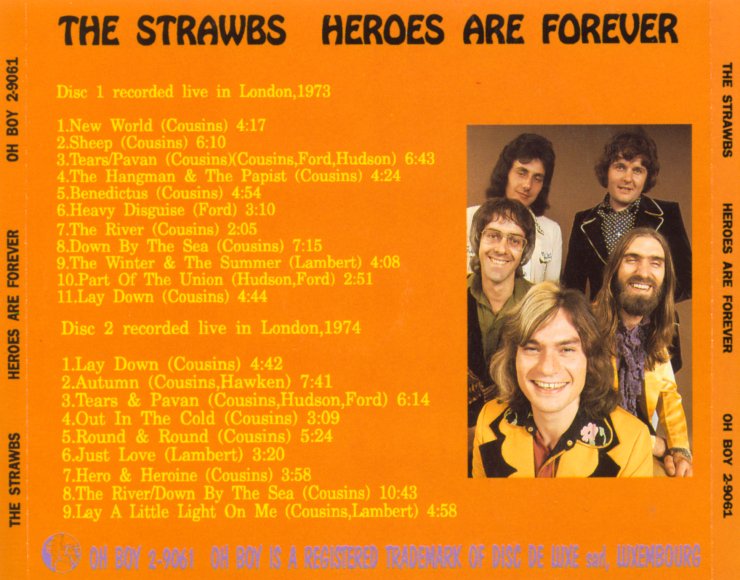 Track listing
Disc 1
New World (Cousins)
Sheep (Cousins)
Tears & Pavan (Cousins/Hudson/Ford)
The Hangman And The Papist (Cousins)
Benedictus (Cousins)
Heavy Disguise (Ford)
The River (Cousins)
Down By The Sea (Cousins)
The Winter And The Summer (Lambert)
Part Of The Union (Ford/Hudson)
Lay Down (Cousins)
Disc 2
Lay Down (Cousins)
Autumn (Cousins/Hawken)
Tears And Pavan (Cousins/Hudson/Ford)
Out In The Cold (Cousins)
Round And Round (Cousins)
Just Love (Lambert)
Hero And Heroine (Cousins)
The River (Cousins)
Down By The Sea (Cousins)
Lay A Little Light On Me (Cousins/Lambert)
Sleeve Notes
Disc 1 recorded at Paris Theatre, London 25 Mar 1973, transmitted 7 Apr 1973; Disc 2 recorded at Golders Green Hippodrome, London, 11 Apr 1974, transmitted 20 Apr 1974.
Track table
To follow