COUSINS & CONRAD: HIGH SEAS, 2005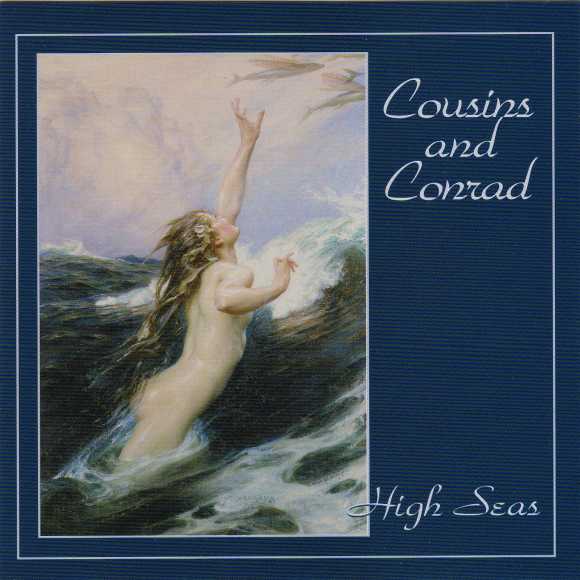 Release date: 11 Jul 2005
Following the good reception for the two tracks featuring Dave on Conny Conrad's Generations CD, the two got together to record a whole CD of collaborative material, be released in July 2005. I've been lucky enough to have an early copy - check out my preview feature. It's a powerful set, matching Conny's guitar and arrangements with some of the finest and most striking songs Dave has produced for a while - the rocking "Call To Action" is a standout track for many, the poignant "Deep In The Darkest Night" does it for others.
Musicians
David Cousins – vocals, acoustic guitar, banjo, dulcimer
Conny Conrad - guitars, keyboards, programming, backing vocals
Guests:
Rick Wakeman - piano on "Deep In The Darkest Night"
Track listing
The Call To Action (Cousins)
Deep Inside (Conrad/Cousins)
The Rose (Cousins)
On The Horizon (Conrad)
Deep In The Darkest Night (Cousins)
The Moon And Stars (Conrad/Cousins)

My Oh My My (Conrad/Cousins)
It's Just My Way Of Loving You (Cousins)
Not Another Day (Conrad)
Haiku (Cousins)
The Feng Shui Symphony (Conrad)
Sleeve Notes
To follow