LIVE AT NEARFEST 2004, 2005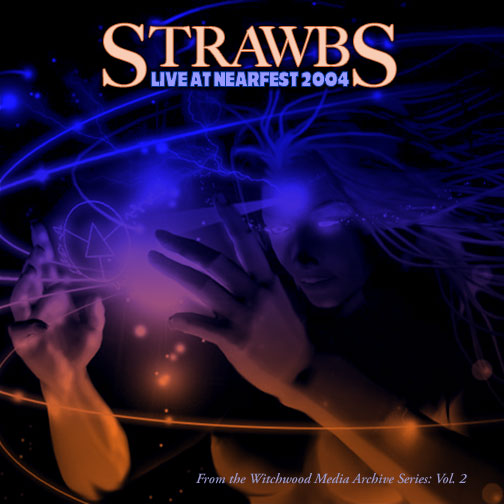 Release date: 11 Aug 2005
Live at NEARfest was recorded in Bethlehem, Pennsylvania in June 2004. The line-up is singer and songwriter Dave Cousins, with guitarist Dave Lambert, bass player Chas Cronk, drummer Rod Coombes, and keyboard player John Hawken, closing their US Summer tour which re-united the mighty Hero and Heroine band for their first live shows together since 1975. I had travelled with the band for 4 US shows earlier in the tour but was unable to stay for this performance. The tour was fabulous, repeated in the UK a year later.
"If you were at NEARfest this past year you probably witnessed the outpouring of affection for the Strawbs." (Exposé – March 2005)
"The reunion of the classic Hero and Heroine era line-up was the perfect choice for one of the headline slots." (Rob LaDuca – President NEARfest)
Musicians
Dave Cousins (vcls, ac gtrs)
Dave Lambert (vcls, el gtr)
Chas Cronk (bs, vcls)
John Hawken (keyboards)
Rod Coombes (drms, perc)


Track listing
Out In The Cold

Round And Round

Lay Down

* Burning For Me - intro

Burning For Me

* New World - intro

New World

Autumn

Remembering/You And I (When We Were Young)

Heartbreaker

This Barren Land

The River

Down By The Sea

Hero And Heroine

Round And Round (reprise)

Here Today, Gone Tomorrow

The tracks marked * are separate tracks from the songs they refer to, though not identified as such on the tray back track listing.
Sleeve Notes
To follow.