STRAWBS: 20th CENTURY MASTERS - THE MILLENNIUM COLLECTION, 2003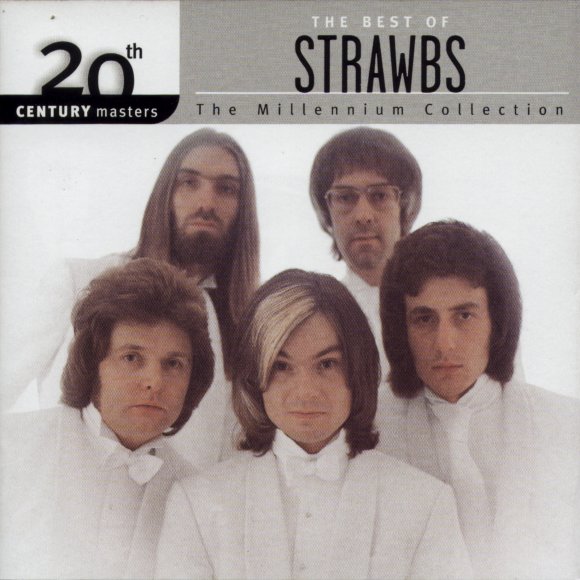 A compilation in Universal's "20th Century Masters: The Millennium Collection" series. The third in a sequence of A&M's trawling the vaults, hard on the heels of the previous two - Collection and Tears and Pavan, and crowding the release of the Strawbs new album Blue Angel - the band knew nothing about this one .... nice one, Universal.
A very good selection however of the band's "US" period, concentrating on the Hero And Heroine (3 tracks) and Ghosts (4 tracks) period, with the two hits and "Benedictus" for good measure. Think "Lemon Pie and "Starshine/Angel Wine" might have made way for eg. "River/Down By The Sea" or "New World", though, to make it a real pure hits collection and a good one to introduce people to Strawbs music. Not terribly long either really, so not terribly good value. Ah well.
Track listing
Lay Down
Benedictus
Lemon Pie
Starshine/Angel Wine
Part Of The Union
Hero And Heroine
Round And Round
Autumn
Grace Darling
Ghosts
Sleeve Notes
Compilation produced by Mike Ragogna; 96k/24-bit Mastered by Erick Labson @ Universal Mastering Studios - West-North Hollywood, CA
Production Coordination: Adam Ahrams
Editorial Assistance : Barry Korkin and Lee Lodyga
Licensing: Kelly.Martinez
Art Direction: Vartan
Design: Hey Poser Ind.
Photo Research: Ryan Null
Photos: Front cover-Tony Evans/A&M Records Archives;
Booklet back cover & liner notes: Michael Ochs Archives;
Credits page A&M Records Archives;
CD tray: Mark Hanauer/A&M Records Archives;
Inlay: Wayne Knight Collection UMe Special Thanks to Bill Levenson and Terence P Minogue