SESSIONS
If anyone has further information on sessions featuring Strawbs members, please email
Contents

STRAWBERRY HILL BOYS' COCKNEY DEBUT
Cockney Party! Recorded Live At The Local, Your Host Roy Guest
(Society Records SOC 1008, 1965)
Featuring "a famous Gentleman on pyaner [sic], his rythm boys on bass, banjo and guitar and sundry others supporting", this is apparently the first album that Dave Cousins ever played on, and it features pub singalong numbers as follows:

The Amateur Whitewasher
Weepin' Willer
Barsted King Of England
Pretty Little Polly Perkins
Your Baby Has Gone Down The Plughole
Stanley And Dora
Charleston
Henery The Eight
Vilikins and His Diana
With The End Of Me Old Cigar
She Was Poor But She Was Honest
Charlie Mopps
Botany Bay Medley
The idea, according to the sleeve notes, is to present a party "as it might occur in any East End pub", which "have had a tradition of entertainment for the last century or more". ... "So join in and sing. I assure you no-one will know, or care, if you are out of tune or even singing the wrong song."
Strange but true! Thanks to Dave Passmore for bringing this to our attention.

BLUEGRASS AND COUNTRY COUSINS
After that, through the mid 60s Dave Cousins was in demand to play banjo and accordingly appeared on a range of bluegrass/country and similar albums.
Steve Benbow (with the Strawberry Hill Boys): Songs of Ireland
(originally released 1965, re-issued by Bulldog Records BDL 1020, 1977, licensed from Monitor Recordings USA)
An interesting find, this one! The material is pretty straightforward Irish country/folk, and the singer (as the sleeve notes by Bryan Chalker, Editor of Country Music Review, state) was "a highly respected singer/guitarist ... an essential part of the '50s and '60s urban folk song revival". However he is backed by The Strawberry Hill Boys, and sure enough on banjo there is Dave Cousins. It is not thought that Tony Hooper played - the other credited musicians are Denny Wright on guitar and Jack Fallon on bass, with the SHB on vocals, and the sleeve notes say that Benbow was "guided by Denny Wright, Dave Cousins, Jack Fallon and the Strawberry Hill Boys" (my emphasis).

Dave Travis: Pickin' On The Country Strings
Dave Travis: Country
(Saga FID2132, 1968)

Two Dave Travis albums to feature Cousins on banjo.
"Pickin'" includes two tracks co-written by Cousins and Travis, "Hard Top Pickin'" and "Cousin's [sic] Workout", both high velocity banjo bluegrass instrumentals. Cousins' banjo also features on other tracks on the album.
"Country" credits Dave Cousins as "one of the finest exponents of the five string banjo in the country" and the sleeve notes specifically mention his contribution on one song in particular: "Paul & Silas" - "Dave Cousins and Johnny Van Derrick swing mightily along with Dave Moses and that deep voice emanates from the inimitable Martin Winsor on this bluegrass song"; Dave probably plays on most tracks on the album.

ALEX CAMPBELL
Alex Campbell: This is Alex Campbell, Vol. 1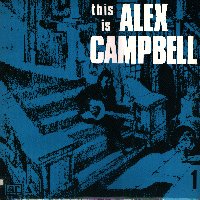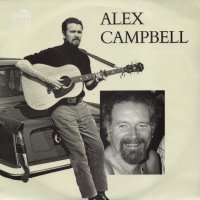 (Ad-Rhythm/Tepee Records, ARPS-1, 1971)
Alex Campbell: This is Alex Campbell, Vol. 2
(Ad-Rhythm/Tepee Records, ARPS-2, 1971)
Alex Campbell: With The Greatest Respect
(The Magnum Music Group SDLP2.048, 1987)
This was conceived in 1970, by Dave Travis, as an interview plus songs two record set, attempting to deal chronologically with Campbell's career as a folk singer. According to the sleeve notes, "it was immediately decided that as many as possible of the best folk instrumentalists would be engaged on it, and this was done; but the word went round that Alex was making a record about the old days and during the week of recording old friends dropped into the studio to join in one or more numbers for old time's sake." Sadly Tony Pike's Tepee label didn't survive to release the akbum in 1970 as originally planned; the albums were released on the amalgamated Ad Rhythm/Tepee label, with a run of only 200-300 each, very few copies ever reaching the shops. After Campbell died in January 1987, Dave Travis managed to get the project released as a tribute album.
Cousins plays on three tracks on record 1:
San Francisco Bay Blues (DC: banjo with Campbell (vcls,gtr), Travis (gtr) and Brian Brocklehurst (bs))
Glory Land (DC: banjo with Campbell (vcls, gtr), Travis (gtr), Brocklehurst (bs))
Long Gone From Home (DC: bass with Campbell (vcls, gtr))
On record 2, he appears on:
Chicago Fire Tragedy (DC: banjo with Campbell (vcls,gtr) and Brocklehurst (bs))
Farewell To Tarwathie (DC: banjo with Campbell (vcls), Barry Dransfield (fiddle) and Joe Locker (gtr))
Naomi Wise (DC: bass with Campbell (vcls), Dransfield (fiddle) and Locker (banjo))
My Love Is Like A Red Red Rose (DC: piano with Campbell (vcls), Dransfield (fiddle) and Brocklehurst (bs))

I'VE BEEN A WILD ROVER
Noel Murphy: Nyaah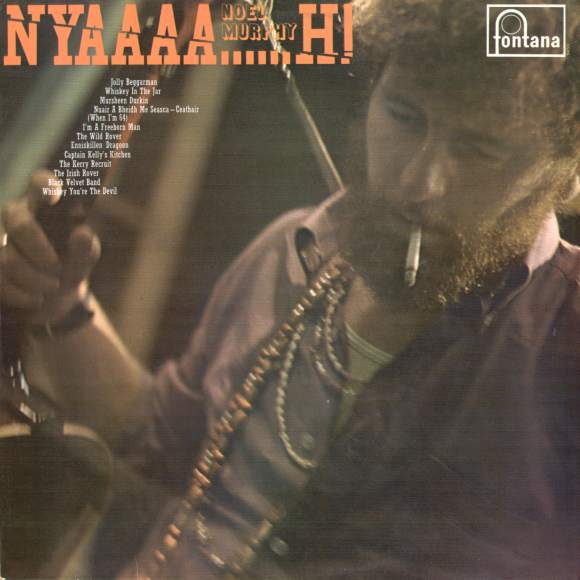 (Fontana STL5450, 1967)
Paul Brazier reminds me that the original Strawbs, Dave Cousins, Tony Hooper and Ron Chesterman, were the studio band for Noel Murphy's first album, Nyaah! They are only the instrumentalists, with Murphy singing, but you can hear Dave Cousins playing banjo on it.
Mike Taylor's sleeve notes comment:
"It's five in the morning ... one bright light relieves the blackness and from this dribble a dozen tiredpeople, half blind in the darkness, half deaf in the silence, they mumble quietly for a minute and then crawl away to their beds. They have just been subjected to one of the most shattering experience of their lives, Murphy in a studio. Whe had all sorts of plans for this recording .. we hould have known better. Everything this man does is live, evreything is an ad lib ... In the nine hours we were in the studios we recorded 5 hours of Noel Murphy, all of it new and lively, each "take" different to its predecessor. We tried to use the best of this material, but who knows ... "

Noel Murphy: The Quality Of Murphy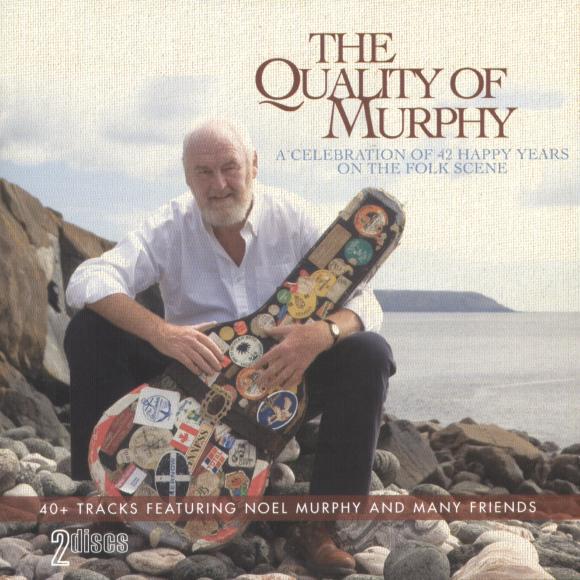 (Murf, Murf 001, 2007)
A 2CD retrospective on Noel's own label "Murf" - great title by the way - includes one of the Strawb-backed tracks, along with a representative selection of Murphy's output over the years.
Quote from Richard Digance "Someone I could listen to all night and frequently have to".
Sleeve note: "At the end of a long night in the studio with the Strawbs, it was dawn and we invited some passing dustmen in for a drink and a sing. Noel may have been on helium by then."

THE PETERMEN
The Petermen: The Petermen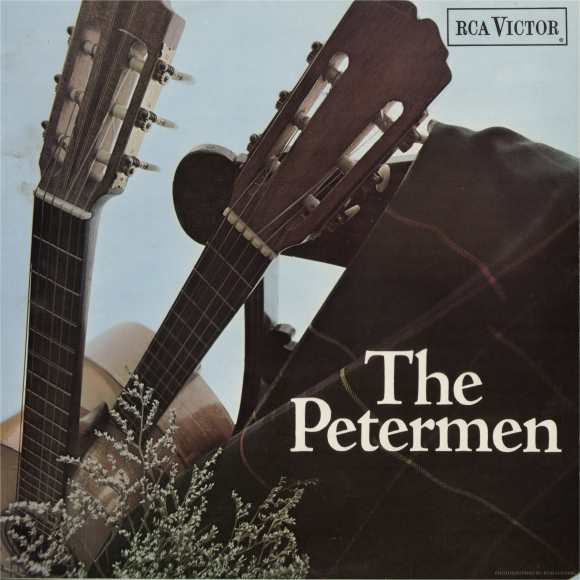 (RCA RD7949, 1968)
The Petermen were initially Mike Petrie and Vic Petersen, who produced a pleasant album of mainly Scottish traditional material,with the Strawbs (Cousins, Hooper and Chesterman) on hand as sessions musicians. Heavily influenced by Archie Fisher, Petrie played it to him and, on receiving a less than enthuisiastic response, Petrie and Petersen went their separate ways, with Petersen going on to record with (and marry) Diana Shearer as Juniper Green.
Informative article at Nigelgatherer.com is generally a very useful resource for those interested in Scottish folk groups.

SONGS OF PRAISE
Crown Folk: Songs For Assembly/More Folk In Worship
(BBC Records RESR 15, 1970/BBC Records REC 176, 1974)
Geoff Bodenham and Derek Craft were the Crown Folk. Ron Chesterman played bass on this collection of folk songs designed for use in right-on 1970s school assemblies. He's credited as "of the Strawbs and Draught Porridge", so, notwithstanding the Stawbs reference, this must be recorded just after he departed from the Strawbs to join Davey Johnson in Draught Porridge in early 1970. Also features Maureen Kennedy Martin (Brian Willoughby played guitar for her), John Dunkerly (of Ian Campbell Group) and Peter Smith and Dickon Reed. Tracks include obvious options "If I Had A Hammer", and "Streets Of London" (both sung by Maureen) and various Sydney Carter songs, but also an acoustic cover of Rare Bird's hit "Sympathy".

PRODUCTION CREDITS UPDATED
Paper Bubble: Scenery
(Deram DML/SML 1059, 1970)
Cousins and Hooper were invited to produce an LP for Shrewsbury band Paper Bubble. No sessions people are credited on the sleeve, which indicates that all instruments and voices are those of the band, Terry Brake, Brian Crane (both vcls, gtrs) and Neil Mitchell (bs). However, all the songs are published by Strawberry Music and the engineer is ... Tom Allom, who later produced many Strawbs and Hudson-Ford recordings.
Scenery was recorded in 1969 and came out in 1970. The cover had two different pressings, same design but different colours.
It is believed that sessions took place for a later album also to be produced by Dave and Tony, which unfortunately never saw the light of day. The Velvet Opera had played a few times at the White Bear, and Cousins and Hooper got Hud and John involved in those recording sessions along with Rick Wakeman. Cousins recalled in an interview in ZigZag magazine: "Rick was on keyboards and I thought then how remarkable that band could be without ever imagining that six months later it would all come true, and John, Hud and Rick would join Tony and I in the Strawbs."

Foggy: Simple Gifts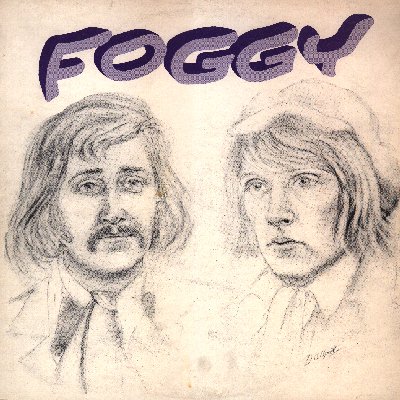 (York FYK 411, 1972)
Foggy were a Yorkshire folk band (formerly known as Foggy Dew O), with two albums on Decca "Foggy-Dew-O" and "Born To Take The Highway", who (like the Strawbs) decided to shorten their working name for a 1972 album produced by Cousins and Hooper, on which the Strawbs guested. Extremely rare! Also of interest is their Born To Take The Highway album, featuring no less than four Strawbs-related tracks.

Pete Newby: "Love Babe"/"You're A Girl"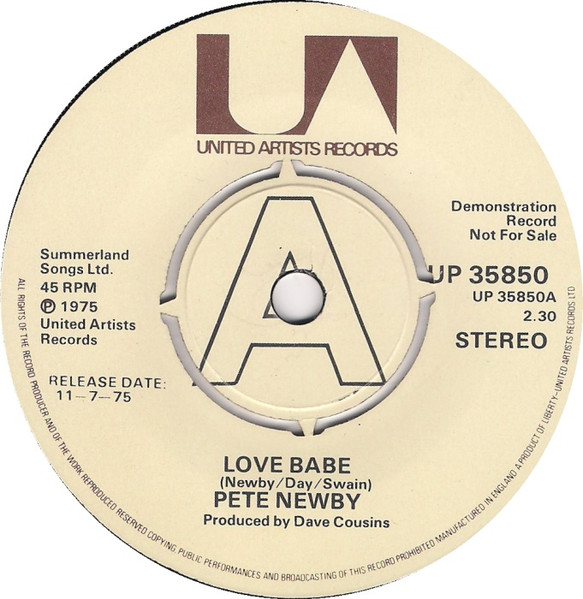 (United Artists UP 35850, 1975)
This 45 was produced by Dave Cousins in 1975 - it had both a promo and a full release.

STRING DRIVEN THING DEMOS
String Driven Thing: The Early Years Mark 2
(2011, recordings made in 1969)
String Driven Thing's earliest album has been re-released on CD in Australia, with copious bonus tracks. Four of these are credited as "Dave Cousins demos":
Magic Garden
No More You And I
Say What You Like
Lie Back And Let It Happen

TONY VISCONTI CONTACTS
Mary Hopkin: Earth Song/Ocean Song
(Apple SAPCOR 21, 1971)
Mary Hopkin heard Dragonfly and decided she wanted that sort of sound for her next album, so she recruited Tony Visconti as producer, who brought along Dave Cousins to join Ralph McTell and Danny Thompson on the album.
With the first few acoustic guitar chords of the second track - Harvey Andrews' "There's Got To Be More" - Cousins' unmistakable playing can be heard. He contributes banjo to Ralph McTell's "Silver Birch and Weeping Willow", and pops up on guitar again on the next track, Tom Paxton's "How Come The Sun" . Side two opens with more characteristic Cousins guitar work on Harvey Andrews "Martha" and "Water Paper and Clay". McTell may have taken the honours for the cover of his own "Streets of London" (though if Cousins did play on that track, that would be a bit of a turn-up, as he can scarcely have ever played it in the folk clubs like so many others did around then!).

GILLIAN MCPHERSON ALBUM NEW
Gillian McPherson: Poets And Painters And Performers Of Blues
(RCA SF 8220, 1971)
Dave plays acoustic guitar on "Muff The Gong", the opening track of this album producedc by Danny Thompson, which also includes two tracks with string arrangements by Robert Kirby.

BRIAN WILLOUGHBY GUITAR WIZARDRY
New World: Yesterday's Gone
(EMI EMC 3072, 1975)
Brian's time with New World included the recording of this album, where he plays lead and/or acoustic on all tracks bar one (which is keyboards only). Other notable guests include Dick Dufall (formerly of Fire, Dave Lambert's pre-Strawbs band) and Russ Ballard.

SPACE OPERA
Intergalactic Touring Band: Intergalactic Touring Band
(Charisma CDS 4009, 1977)
This is a sci-fi rock concept album (one of a number which seemed to come out towards the end of the 70s), and Dave Cousins contributes a lead vocal to one track ("Heartbreaker" - probably the best track on a rather weak album, but not the same "Heartbreaker" as appears on Burning For You). Quite a rarity which attracts high prices when sold online via eBay.
Other guests include Annie Haslam (Renaissance), Rod Argent, Meatloaf, and Arthur Brown (not to mention Pepe Marchello of The Good Rats). There is a full colour lyric book with the "story" and all of the lyrics. The music was written by Danny Beckerman and Wil Malone.
"Heartbreaker" was issued as a single but not in UK - see the IGTB Heartbreaker page.

Mitchell/Coe Mysteries: Exiled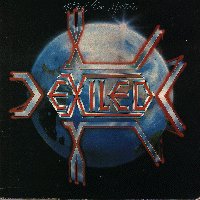 (RCA PL25297, 1980)
Another space opera project, this one features long-time Strawbs sound man Terry Cassidy (also of The Monks and High Society) on vocals on a track called "Something Inside Us Is Dying", with Hudson and Ford joining in on backing vocals. Chris Parren (Hudson Ford and Strawbs) plays keyboards on this and a number of the other tracks.

DAVE'S DUET WITH ROSIE HARDMAN
Rosie Hardman: Stopped In My Tracks
(Plant Life PLR023, 1979)
Rosie Hardman is a female singer-songwriter with a big big voice, who recorded two albums for Trailer (the second of which, "Firebird", features Barry Dransfield, June Tabor and a host of other folk-scene guest stars), a very rare self-produced album on Cottage and then moved to Steeleye Span drummer Nigel Pegrum's Plant Life label for three more. I had been a great fan of Rosie, who used to play the clubs in the North East of England, and I was able to book her a couple of times for the club I ran in London.
Imagine my surprise when I bought the second of the three Plant Life albums to find Dave Cousins duetting on one track, and Brian Willoughby on acoustic and electric guitar pretty much throughout. The final surprise, a cover of Cousins' "Grace Darling".
The explanation - in the track which gives the album its title - is that Rosie had heard Cousins perform at a festival and had been mightily impressed by Cousins' distinctive voice.
"A song fills the air and you're everywhere, I'm stopped in my tracks as you shatter my senses ... does that edge to your voice cut me clean to the bone"
I was in touch with Rosie recently and she explained:
"The story about DC was absolutely true - I heard him at Cambridge - it was a duo gig with Brian. I was knocked out and from there on became a big fan. The rest, as they say, is history. Dave and I made friends and I wrote "Lean on Me" specially for us to sing together.

Dave put in a lot of effort to do that session - the Strawbs had been playing in Sheffield the night before and had a gig in London the next day. Dave motored down to Nigel Pegrum's overnight where I was staying - arriving about 4 in the morning. We had to go over to the studio in Luton about 9 o'clock - so you can imagine the state he was in! He had never heard the song until he got into the studio... so I think the result in nothing short of a miracle - the circumstances explain the even rougher than usual edge to his voice - but I like it. He also did the session for free - typical Dave - I remember I bought him a cut-glass brandy glass though to say thank you. "

DAVE COUSINS, HEAVY METAL GUEST STAR
Def Leppard: On Through The Night
(Vertigo 9102 040, 1979)
Yes, believe it or not, Dave Cousins really does make a guest appearance on a Def Leppard LP, the 1980 "On Through The Night". Cousins reads a spoken word section at the beginning of the track "When The Walls Came Tumbling Down", and then it's crash, bash and on with the motley as Def Leppard, with "Colonel" Tom Allom at the controls, do their stuff.
Leppard were reputedly not terribly happy with the album. I wonder what Dave thinks (with the benefit of hindsight ....)

CHAS CRONK, SESSIONS PLAYER NEW
Phillip Goodhand-Tait: Songfall
(DJL DJLPS 425, 1972)
Chas was featured on Philip Goodhand Tait's Songfall album, where's credited with bass and acoustic guitars and backing vocals.

CHAS IN STEVE HACKETT'S BAND NEW
Chas joined Nick Magnus (who played with Cry No More) in Steve Hackett's band for live shows in the early 1980s, which have emerged on various archive recordings: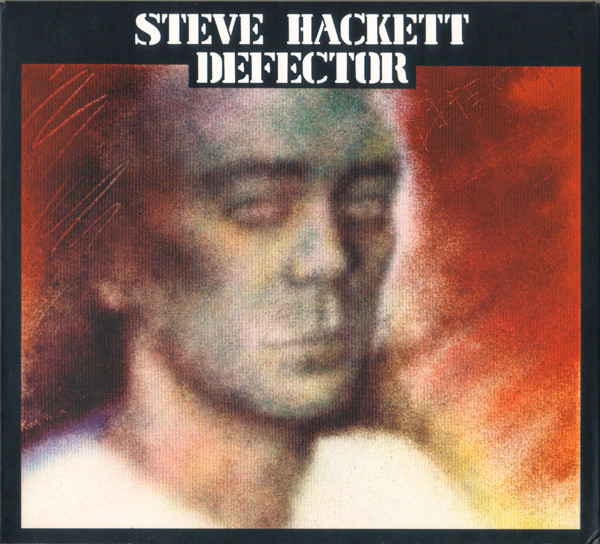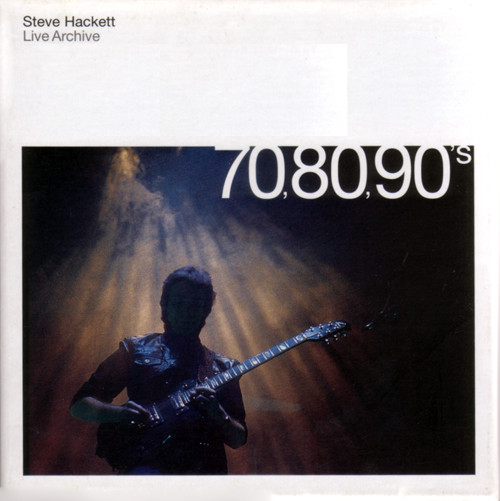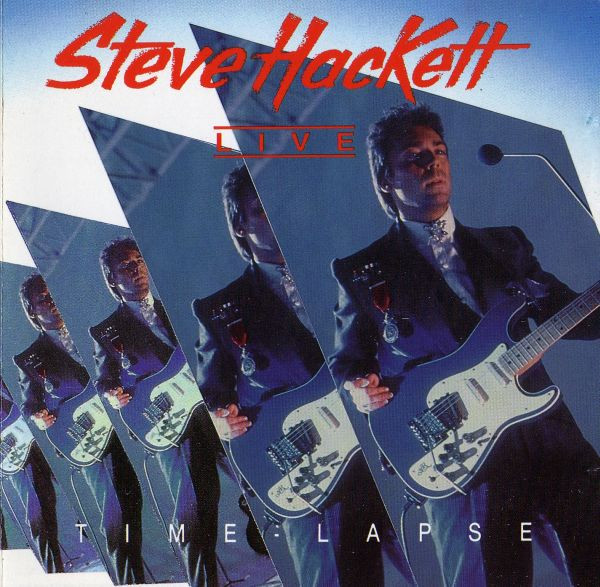 Steve Hackett: Defector (deluxe edition, 2016) - the second CD in this edition has a performance at Reading Festival on 28 Aug 1981
Steve Hackett: Live Archive 70s/80s/90s (2001) - Chas plays bass at a gig in Castel Sant' Angelo in Rome on 13 Sep 1981
Steve Hackett: Time Lapse (1992) - Chas appears on 7 tracks from a November 1981 concert recorded at the Savoy Theater, New York

CHAS IN RICK WAKEMAN'S BAND NEW
Chas joined former bandmate Tony Fernandez in Rick Wakeman's band for a number of recordings in the mid 1980s, before Cry No More got going: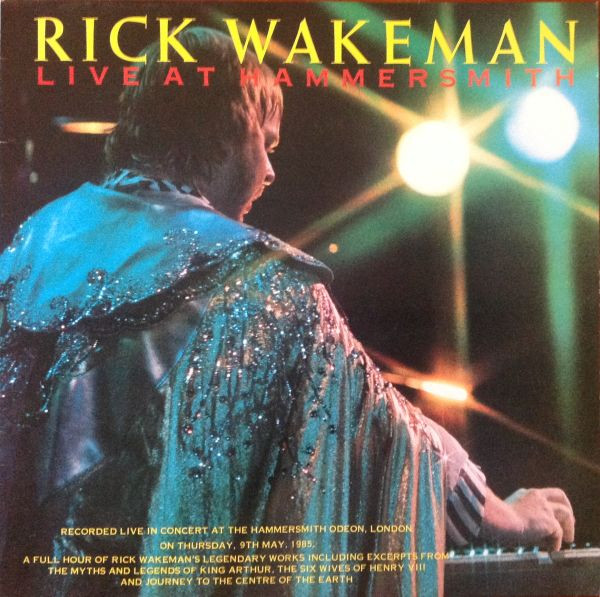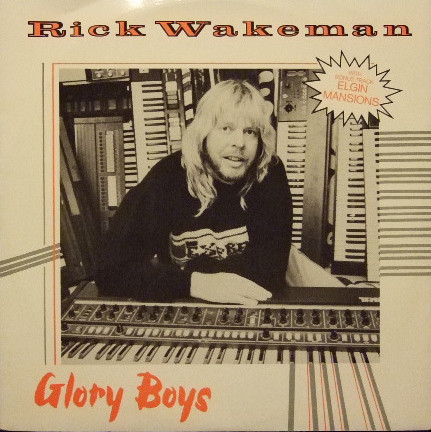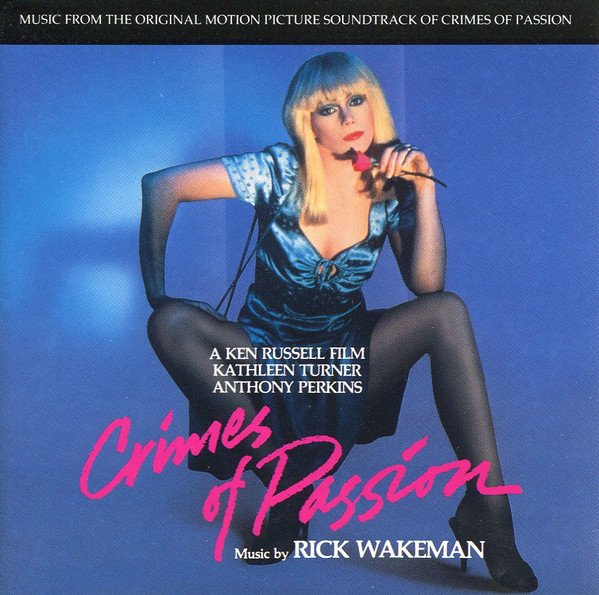 Glory Boys EP (TBG/President WAKE1, 1984)
Live At Hammersmith (TBG/President RW2, 1985)
Crimes Of Passion (TBG/President RW3, 1986)

JOHN HAWKEN ON THE KEYS UPDATED
After recording the first Renaissance album for Island, and before he joined up with the Strawbs, John Hawken tickled the ivories for a number of artists on the Island label: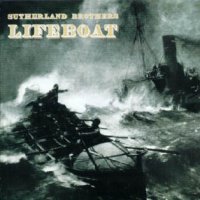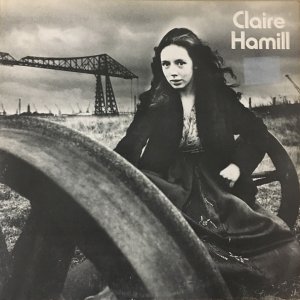 Luther Grosvenor: Under Open Skies (Island, 1971)
(Piano on "When I Met You", "Ride On", Waiting")
Claire Hamill: One House Left Standing (Island, 1971)
(Keyboards on "The River Song" and Flowers For Grandma")
Sutherland Brothers: Lifeboat (Island, 1972) NB the UK version has more of Hawken on than the US version, which went out later with a different track listing as Sutherland Brothers & Quiver)
(piano on "Lady Like You", "Ireland", "Space Hymn", "Love Is My Religion", and harmonum on "Lifeboat".) The US release includes a great arrangement of "Sailing" (a UK non-album single) where Hawken plays a drone throughout.

JOHN FORD'S RENAISSANCE
John Ford was a member of Ritchie Blackmore's band, "Blackmore's Night" from October 1998 until April 1999. The band specializes in Renaissance Music, and track 7 on "Under A Violet Moon" their second international release, featured John duetting with Candace on the beautiful song, "Wind In The Willows". That's not its original title - it is usually known as "Bread & Fishes" and it was originally written by veteran folkie Alan Bell, though it has been slightly rewritten here.
John re-recorded the song for his first solo album Love Is A Highway.