COVER VERSIONS
It has always been a wonder to me that more of the Strawbs' inventive and melodic compositions haven't been covered by other artists, despite Cousins' and Hooper's attempts in the late 60s to get into the songwriting business. This page attempts to list all the cover versions of Strawbs songs we know about (NB we have not listed the dozens and dozens of covers of Sandy's classic "Who Knows Where The Time Goes"! - maybe one day ....)
The covers are pictured wth the most recent additions at the top of the page. You can use the tables of contents below to find artists and the songs being covered
If anyone has further information, please email


MOST RECENTLY ADDED FIRST

Sally Barker And The Rhythm - Tango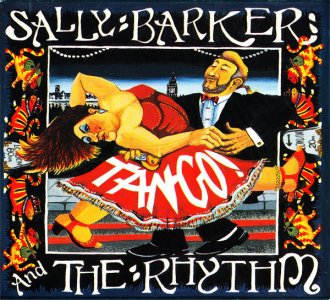 "Who Knows Where The Time Goes"
Sally Barker, who was in the Poozies for a while (who has a taste for covers of unexpected songs - XTC's "Love On A Farmboy's Wages and Genesis's "I Know What I Like In Your Wardrobe") covered this Sandy Denny track.

Nanci Griffith - Other Voices Too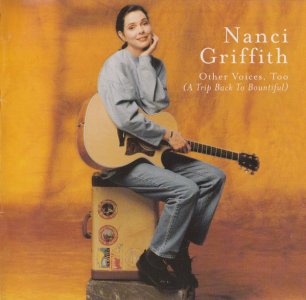 "Who Knows Where The Time Goes"
A second volume of covers from Nanci, also includes Richard Thompson's "Wall Of Death".

Folkus - Alive (*)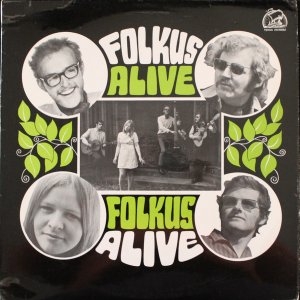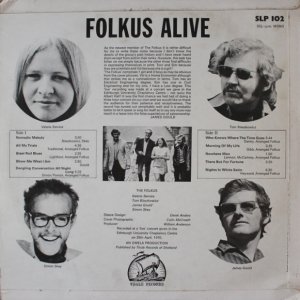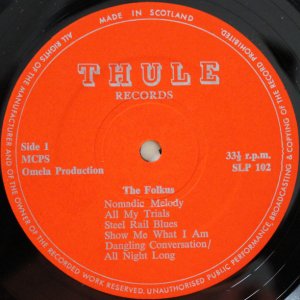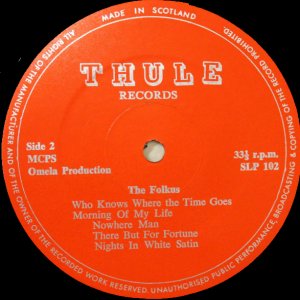 "Who Knows Where The Time Goes"
(Scottish outfit Folkus, or The Folkus as per the label (James Gould, Simon Skey, Tom Blaszkowicz and Valerie Service) included the Sandy Denny song on their 1970 Thule Records mono album.

De Strangers (*)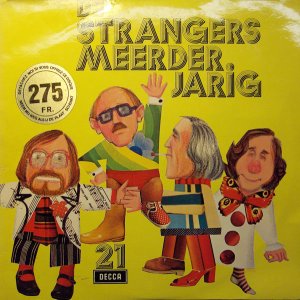 "Vivian de Vakbond (Part Of The Union)"
A Belgian version of "Part Of The Union" entitled "Vivian de Vakbond", brought to my attention by Liv Norton. Writer credits include "L. Colman" who presumably did the translation. It appears on their 1973 album Meerderjarig. You can catch it on YouTube.

Kate Rusby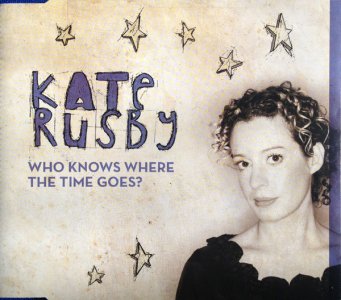 "Who Knows Where The Time Goes"
Recorded for the BBC TV series "Jam And Jerusalem", Kate Rusby released the song as a CD single.

Vikki Clayton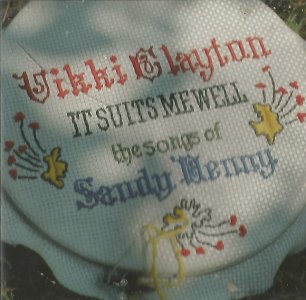 "Who Knows Where The Time Goes"
Vikki Clayton's 1994 album (on Terrapin Trucking label), It Suits Me Well - The Songs Of Sandy Denny, includes "Who Knows".

Luke Jackson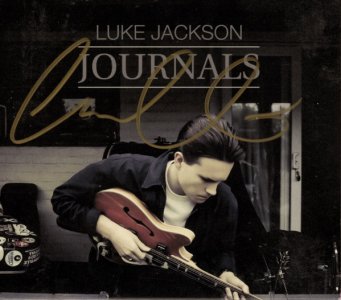 "Who Knows Where The Time Goes"
Caught Luke Jackson as support on a Fairport tour - his 2019 CD Journals includes a version of Sandy's seminal song.

The Action Fantastic Hits (The Sweet - Argent - Mud - Strawbs (*)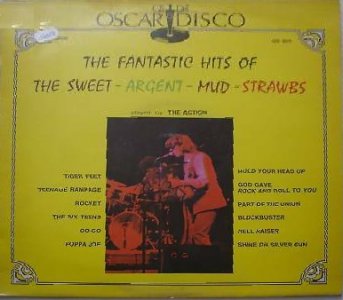 "Part Of The Union", "Shine On Silver Sun"
Oscar Disco, an Italian label mainly known for releassing classical music, also released cover version albums. This one includes "Part Of The Union" and "Shine On Silver Sun", alongside some Sweet and Mud glam rock from the early 70s and a couple of Argent hits.
.

The Peak Folk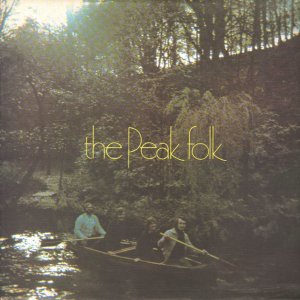 "The Hangman And The Papist"
Rare album on the collectible Folk Heritage label. Some nice songs, though the cover of "Hangman" has some rather overpowering banjo which for me doesn't really work.

Christine Collister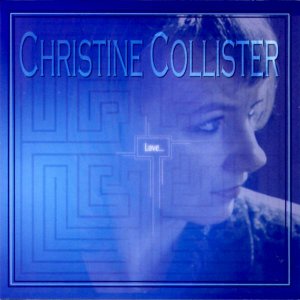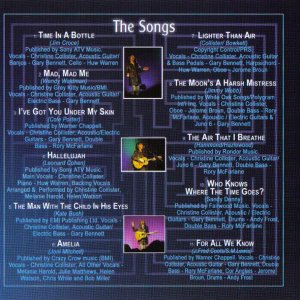 "Who Knows Where The Time Goes"
The fabulous voice of Christine Collister on the 2005 album Love, which also includes Jim Croce's "Time In A Bottle", Kate Bush's "Man With The Child In His Eyes" and the Hollies "Air That I Breathe", to name only a few.

Eleanor Tomlinson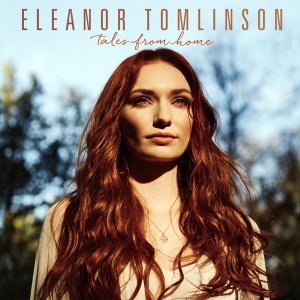 "Who Knows Where The Time Goes"
A more recent recording by folk singer Eleanor Tomlinson.

Beggars Hill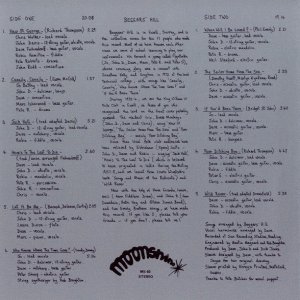 "Who Knows Where The Time Goes"
The original Beggars Hill album was a private pressing of 500 copies. Now available on CD, it includes a couple of Richard Thompson songs, as well as Phil Everly's "When Will I Be Loved". More info about the band, a collective of eleven or so members, with two core individuals involved in all the recorded tracks, at folking.com

Judy Collins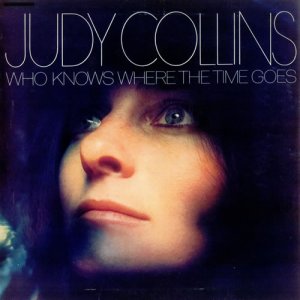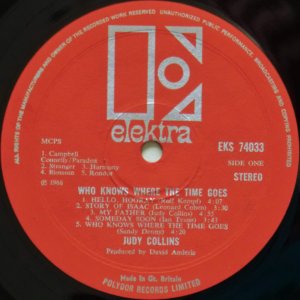 "Who Knows Where The Time Goes"
Judy Collins was sent a tape of the song and decided to record it, making it the title track of her 1968 album, the first recorded version out there (Fairport recorded it for Unhalfbricking, released in 1969. Her version is easily obtainable on a number of later compilation albums.

Moonshadow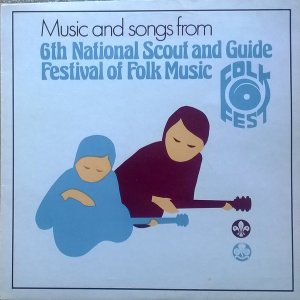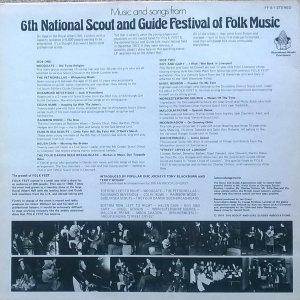 "On Growing Older"
From an album entitled 6th National Scout And Guide Festival, which is a record made from the concert held featuring Scout and Guide musicians at the Royal Albert Hall in December 1973. Moonshadow, who were 21 year old Anne Shearing and three 16 year olds Sally Shearing, Christine Teasdale and Sally Ann Roberts, tackle this fairly straightforwardly - nice high female vocals. Each side is introduced by a famous DJ - Terry Wogan, side1, and side 2, Tony Blackburn.

Michael Albech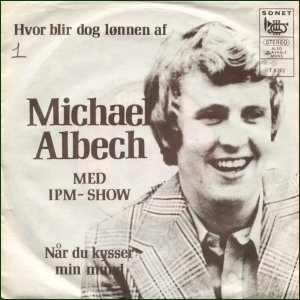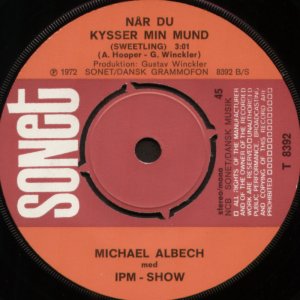 "Hvor Blir Dog Lonnen Af"/"Nar Du Kysser min mund"
Another Sonet cover - side 2 tells us that this is "Sweetling", and credits Gustav Winckler as well as Tony Hooper - presumably he did the translation. Winckler was the producer of the 1967 Copenhagen sessions with Sandy Denny, and was responsible for introducing the Strawbs to Akvavit! Albech was an MOR singer, one of his previous singles was a translation of "Tijuana Taxi".

Mancy Boys - Roy Hill's "I Like I Like I Like" (*)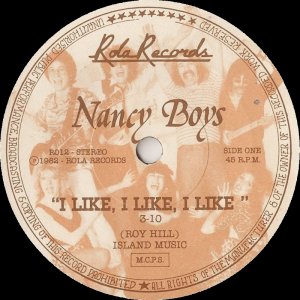 "I Like I Like I Like"/"Do You Wanna Touch"
A 1982 UK single on Rola label, which served as an outlet for Gloucester-based artist Johny Coppin and Arizona Smoke Revue. The B-side is a Gary Glitter song (before we knew about Gary!) No details of personnel, and I imagine they'd want to keep it that way.....

Stark Naked And The Car Thieves - The Monks' "Nice Legs, Shame About The Face"/"I Aint Getting Any" (*)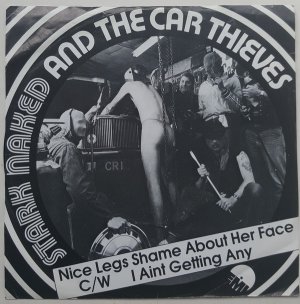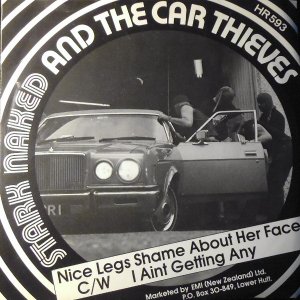 "Nice Legs, Shame About The Face"
Great band name! Not one, but two Monks singles covered by this New Zealand outfit.

Dave And The Derros - The Monks' "Nice Legs, Shame About The Face" (*)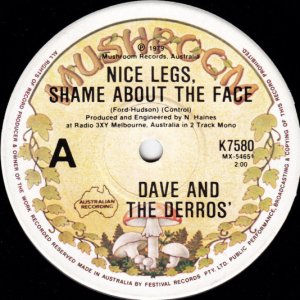 "Nice Legs, Shame About The Face"
Another New Zealand outfit covering this Monks song.

Blackbirds - "Goin' Home"/"Make Me Feel Much Better"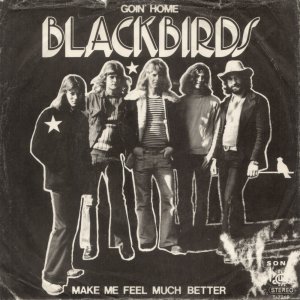 (single, 1974)
Released by Sonet Records (T7269).
"Goin' Home"
Probably via the Karl Knudsen connection, this outfit picked on Dave's 1972 solo single outing. Only band member listed on Discogs is composer/guitarist Lassen Stefanssen, later in 70's pop band Ozon, after The Blackbirds folded in 1977.

Silver Birch - Silver Birch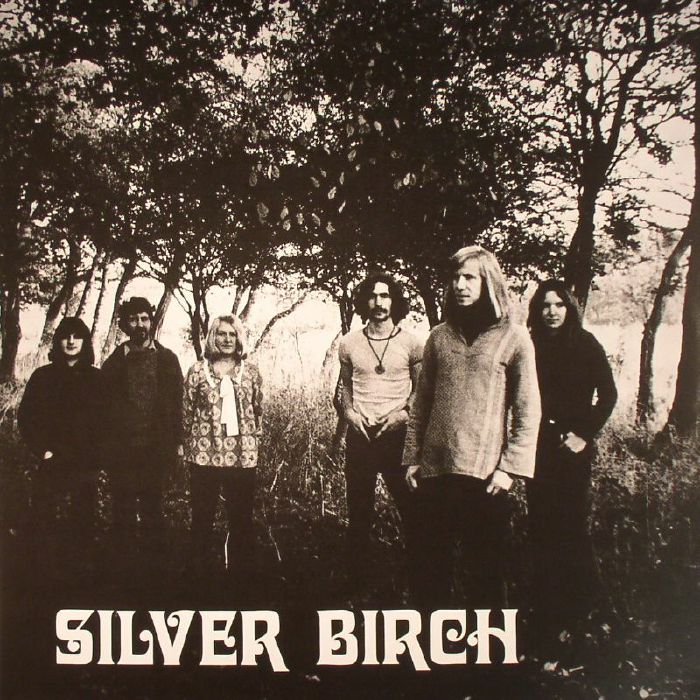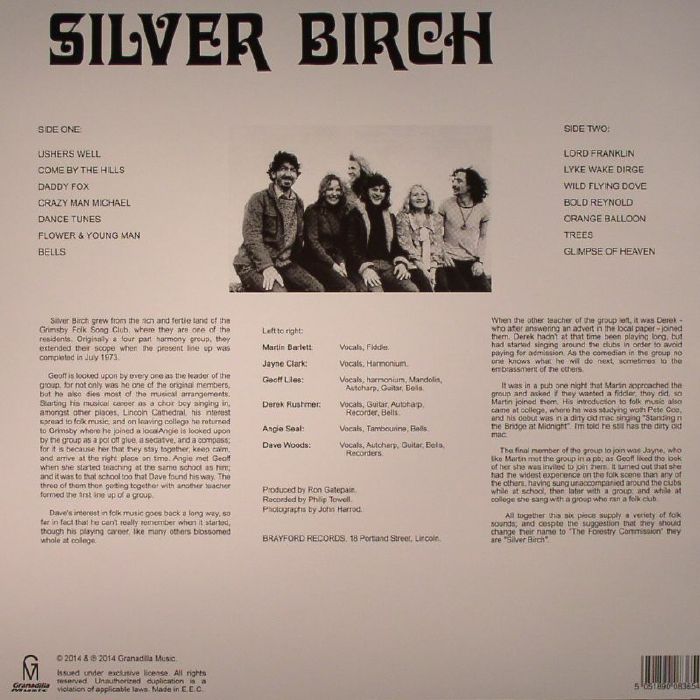 (album, 1974)
Reissued on Vinyl Tap Records (DORIS 3) and Granadilla Records
"The Flower And The Young Man"
"Orange Balloon" ("Another Day")
"A Glimpse Of Heaven"

THREE Strawbs covers on this rare 1974 folk album, the group was based initially as an four part harmony group at Grimsby Folk Club. The versions are quite straight folk versions, with fiddle, harmonium and autoharp all playing a part in the sound.

Danny Mark - Ich Hab Dich So Lieb Wir Die Sonne (Part Of The Union)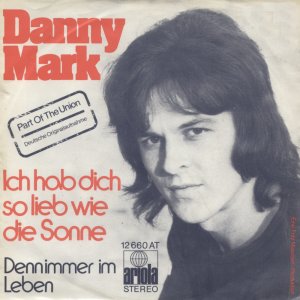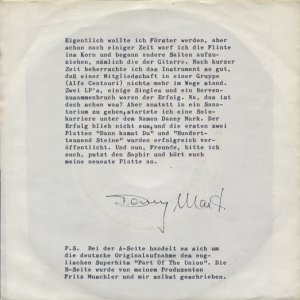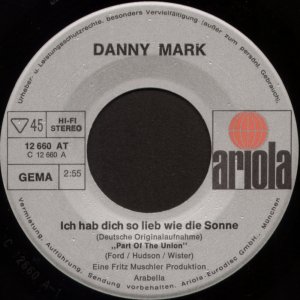 (Ariola 12660 AT, Germany, 1973)
"Part Of The Union (rewritten)"

Alex Campbell - Life's Just That Way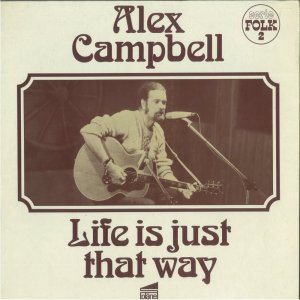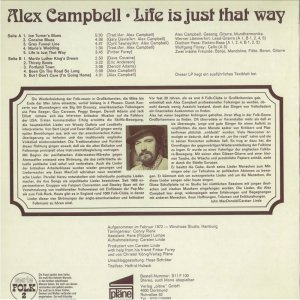 (Planet Records S11F100, Germany, 1972)
"Martin Luther King's Dream"
A cover of Cousins' celebrated ode to Martin Luther King opens side two of this German release. Recorded in 1972, released later that year.

Portastatic - Some Small History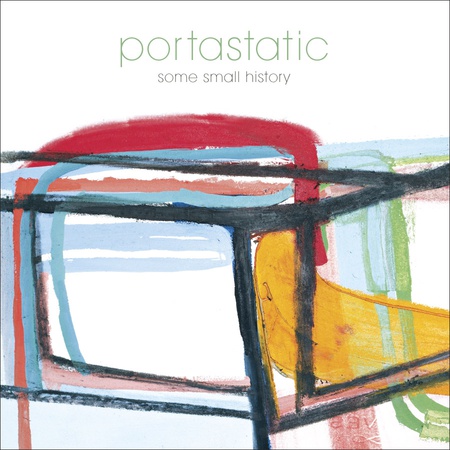 (Merge Records MRG333, 2CD, 2008)
"All I Need Is You"
Some Small History is a limited 2CD edition of 3000 copies, a collection of "rarities, collecting B-sides, compilation tracks, EPs, fanzine vinyl, and previously unreleased material recorded between 1990 and 2007" (you might call them antiques and curios ;-) from the band Portastatic. It was released on Merge Records on September 9, 2008. The album includes a number of cover songs including songs by Ryan Adams, The Undertones ("Teenage Kicks"), The Magnetic Fields, Prefab Sprout ("When Love Breaks Down"), Sandy Denny and The Strawbs, Hot Chip, Galaxie 500, American Music Club, and Bob Dylan (It's All Over Now Baby Blue"). Merge Records also offered up 11 downloadable bonus tracks (no Strawbs content).

The Once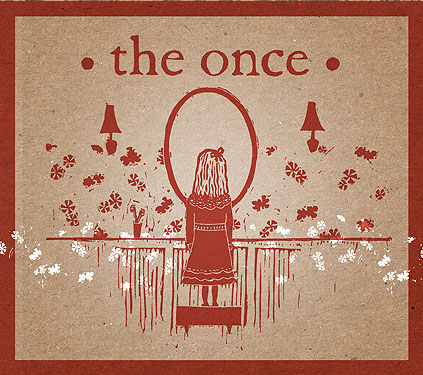 (Borealis Records BCD204, 2010)
"Sail Away To The Sea"
Newfoundland band The Once swept the Canadian Folk Music Awards in November 2010, winning both traditional album and new/emerging artist of the year for their self-titled effort. The opening track is Dave Cousins' "Sail Away To The Sea", and from the short extract on the Borealis Records site (see link below), it's a cracking version. The album also contains covers of songs by Leonard Cohen, Tom Waits and others, as well as traditional numbers. DC is very enthusiastic about them: "seriously good" he says. Worth checking out.
Check out their site at http://theonce.ca/site/. There are some audio clips to listen to and links to buy on CD or as MP3s. You can buy it direct from their record label Borealis Records in Canada (and there's a link to iTunes there as well) - http://tinyurl.com/36oftp9. UK folks will find it on Amazon here.
And check out a video of a splendid acapella version of Leonard Cohen's "Coming Back to You" on YouTube at http://www.youtube.com/watch?v=5bfkzKHeoBY.
According to their giglist they seem to be playing widely throughout Canada and coming to the UK in September 2011.

Hindle Pickets
(Catch 22 Records, CTT001, 1984)
"Part Of The Union"
Benefit single produced in support of union members who called a strike at a firm called Hindle Gears and were sacked in March 1983. Comes in a printed cover, with an insert about the strike and a supporting letter from Neil Kinnock MP, then Leader of the Opposition. Credited to ("Woody Guthrie/Strawbs"). The second side of this double A-sider is "T.B.E.", self written by Clayton and Firth.

Pukka Orchestra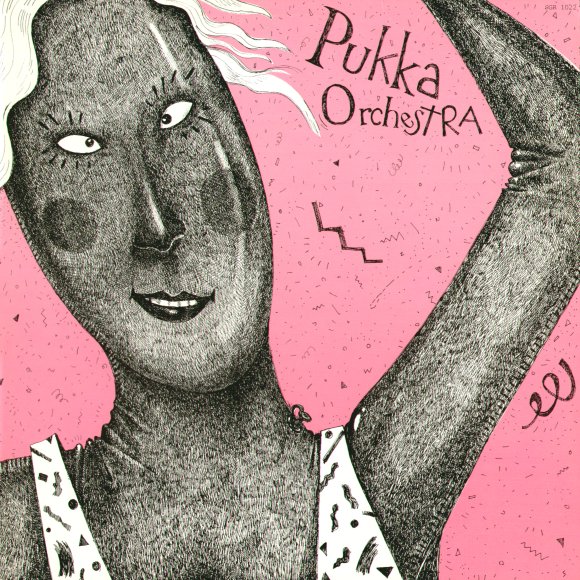 (Sold Gold Records, Canada, SGR 1022, 1984)
"Might As Well Be On Mars"
Well, not strictly speaking a cover - in fact the Strawbs were the cover artists on this unique occasion, recording a Canadian band's song on their 1991 album Ringing Down The Years which was released by Virgin in Canada.

Tommy Korberg
"(Early) Morning Song"
An earlyCousins/Lambert song, played at the 1971 Shaw Theatre show in London, but not heard of again until 2004's Deja Fou . This cover, recorded back in 1971, adds an additional songwriting credit for Bernt Egerblad. It's a nicely atmospheric treatment with a nice organ sound and strings, over which Korberg can carry a melancholy tune. It builds to a rather frenetic orchestral peak, and carries on into the fourth, adding choir (to match the lyrics) in the last verse, before reprising the third verse (loud) and the fourth (same again).

Cy, Robert & Maia
"I'm On My Way"
Produced by Gustav Winckler, who was also the producer of the All Our Own Work recordings, recorded in the same year, 1967, at the same studios, Ivar Rosenberg's Copenhagen studio..
The two-man, one-woman Danish trio of Cy, Maia & Robert recorded both acoustic folk and quirky pop-folk-rock albums in the mid-'60s. Comprised of Cy Nicklin, Maia Aarskov, and Robert Lelievre, their albums for the Sonet label are little-known to English-speaking audiences, though they're sung entirely in English and obviously primarily inspired by American folk influences. The threesome was pretty much a Peter, Paul & Mary kind of act on their On the Scene album, but moved into more pop and rock-flavored arrangements on the subsequent Out of Our Times. That LP has some interest for 1960s folk and folk-rock aficionados, not so much because of the quality of the songs and singing (which are okay), but for its unusual blend of bits and pieces of folk boom harmonizers like Peter, Paul & Mary, pop-folk stars like the Seekers, folk rockers like the Mamas & the Papas, some jazz-pop-style harmonies, and some almost sunshine pop-like orchestration from time to time. ~ Richie Unterberger, All Music Guide.

Smile Down Upon Us - Smile Down Upon Us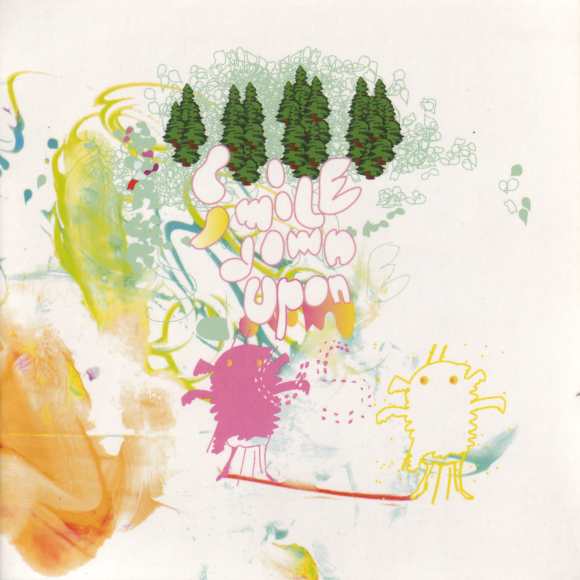 (Static Caravan, VAN 161, 2008)
"Two Weeks Last Summer"
A truly strange version of this Cousins track. You can check out some of their other recordings at their website and MySpace:

http://www.myspace.com/smiledownuponus2

Ianya - L'Occidente
"In Battaglia (The Battle)"
A 4 track CD with an excellent Italian language version of "The Battle". For more info (in Italian) see http://www.illevriero.it/ianva/loccidente.asp.

Seanachie: Telling Tales (*)
"The Hangman And The Papist"
A very enjoyable debut album from Canadian celtic folk group Seanachie. Their version of "The Hangman And The Papist" has a bit more bite to it than some of the other covers listed.

Steve Rostron: No Stranger's Face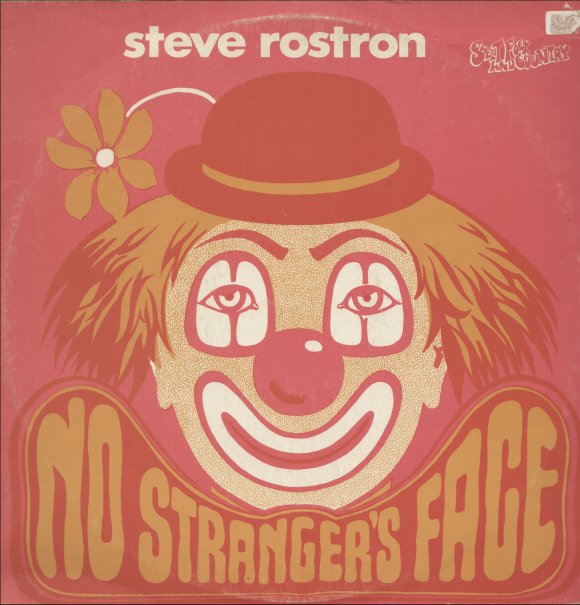 (Sweet Folk And Country, SFA009, 1974)
"The Hangman And The Papist"
Another version of "Hangman" lacking the passion, with acoustic guitars and bass that builds slightly but never enough.
This guy seems to be so obscure, there's nothing about him on either Google or Allmusic.com!

Blood Axis: Blót - Sacrifice in Sweden (*)
"The Hangman And The Papist"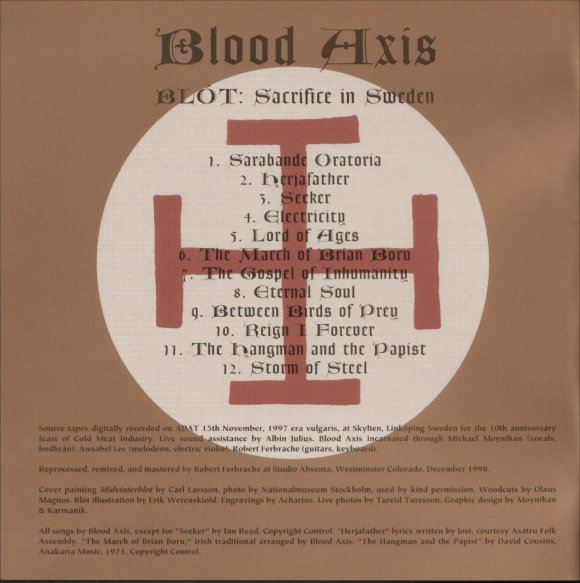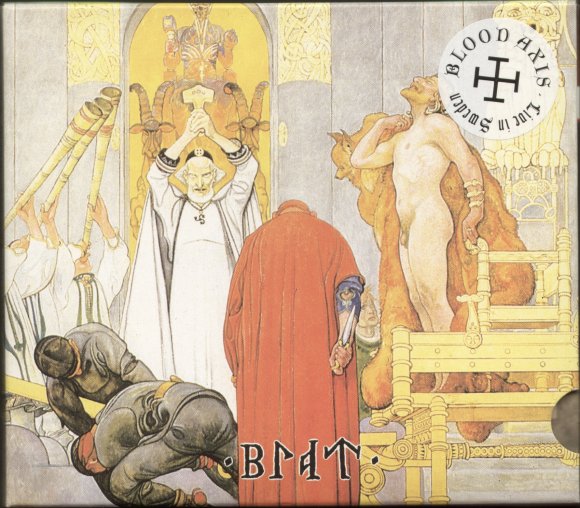 Blood Axis is a US Duo comprising Michael Moynihan and Annabel Lee. Blót is a live recording which is very much a 'performance' and "The Hangman And The Papist" is one of the few tracks Moynihan attempts to sing in a very monotone, off-key, deep voice with little regard to the tune at times. Other tracks incorporate classical music by Bach and Prokofiev; spoken words from the works of Kipling, Nietzsche and Longfellow; the voices of Oswald Mosley and Benito Mussolini. The version on The Nitha Fields is a studio recording.
Also included on Various Artists: The Nitha Fields (Ultra, ULT001, 1998)(*).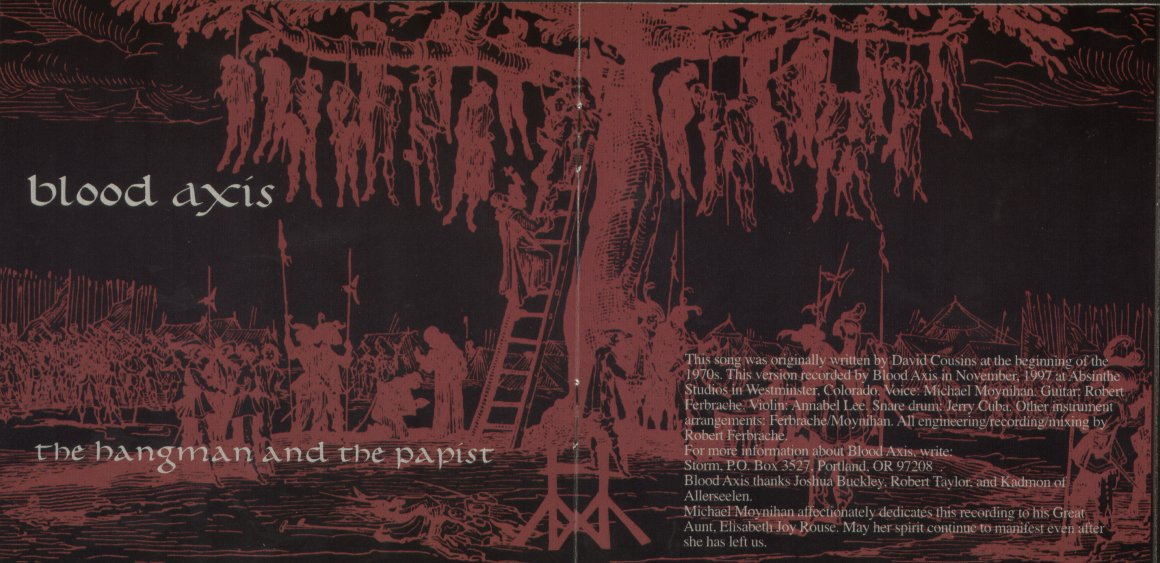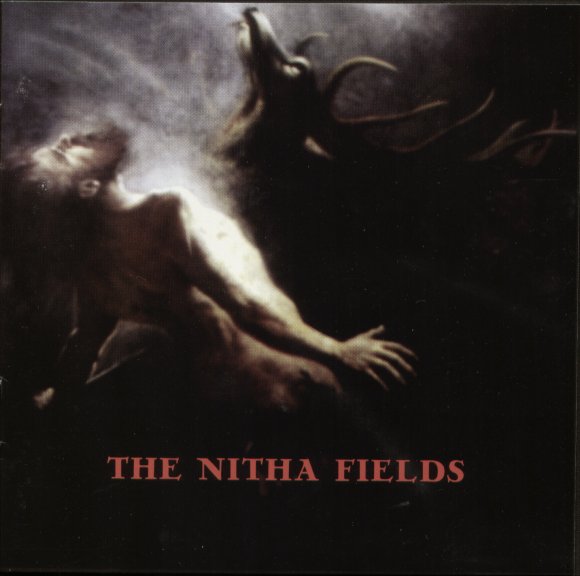 Reggie Garrett & The Snake Oil Peddlars: Time Stands Still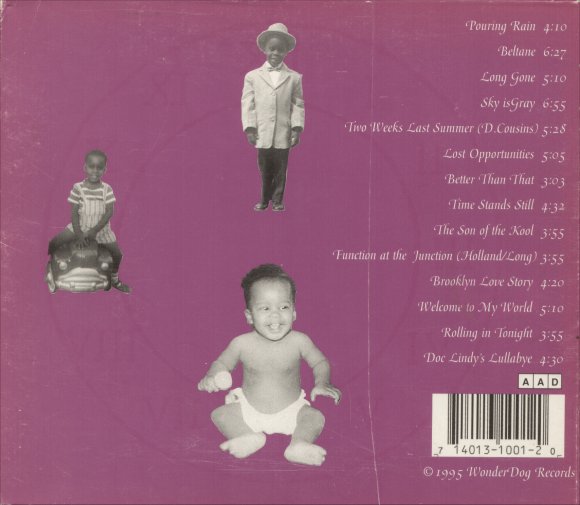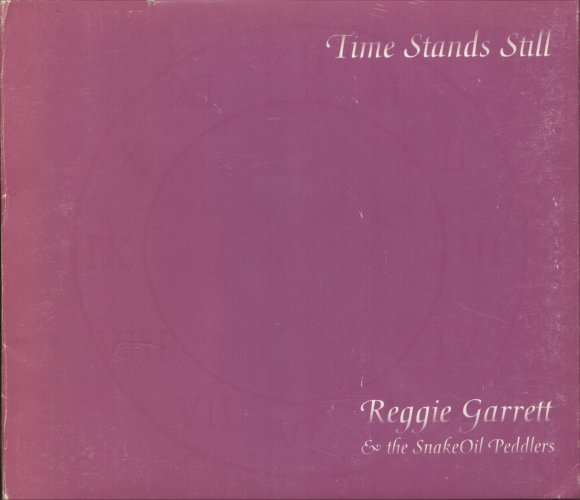 (Wonder Dog Records, WDR1001-2, 1995)
"Two Weeks Last Summer"
This one seems to be a bit of a rarity. Described as Urban Acoustic Folk Soul in one review, this is a very listenable album and "Two Weeks Last Summer" fits in perfectly with the other self-penned tracks.

Cockerel Chorus: Nice One Cyril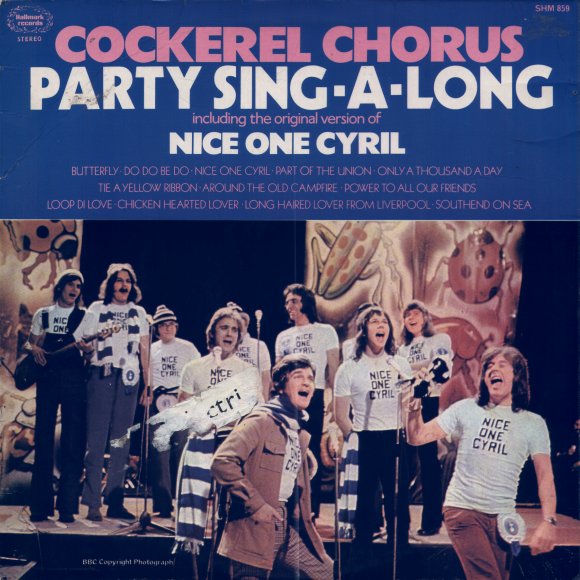 "Part Of The Union"
One of the more irritating football pop songs ever was "Nice One Cyril" referring to Cyril Knowles of Tottenham Hotspur. The band who recorded that did a whole album's worth, which included a cover of "Part Of The Union". Workmanlike, but not too exciting.

Tantalus: Country & Folk Vol. 3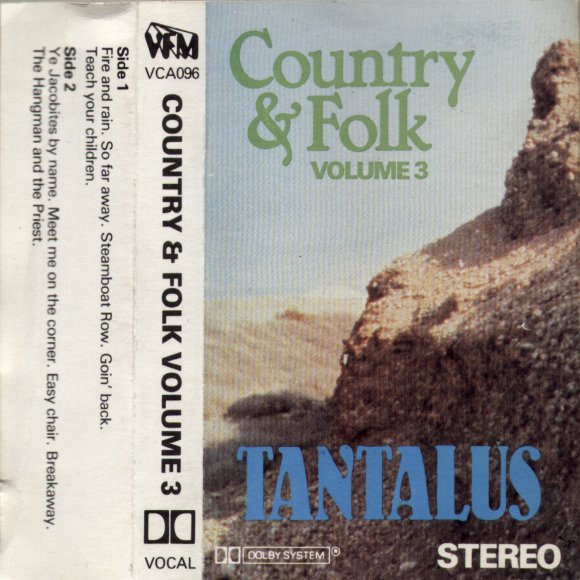 "The Hangman And The Papist"
Thanks to Dave Jones who sent me this bargain he picked up for 10p at a car boot sale - a Band called Tantalus treating us to their take on Country & Folk - apparently their third volume of such. Their choice of material is pretty sound, ranging from Carole King/James Taylor/Graham Nash material through to Lindisfarne's "Meet Me On The Corner" and Gerry Rafferty's "Steamboat Row" - Not certain quite where the country comes in though.
Their take on "Hangman" has a few nice touches - some brooding fuzz guitar behind the main acoustic strum, but the vocals are a bit "nice" and never really match the intensity of the lyrics. The track ends a la "The Battle" with a howling wind.



Ryan's Fancy: Brand New Songs (*)
(RCA, KXL1-0202, 1977)
Ryan's Fancy: Sea People (*)
(Boot, BOS 7212, 1980)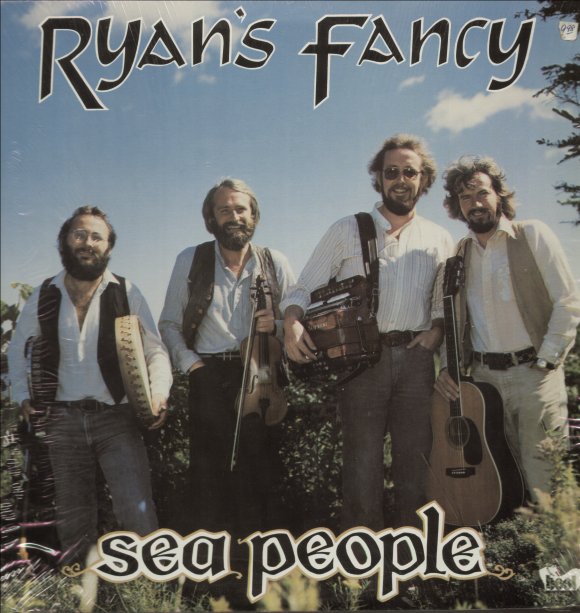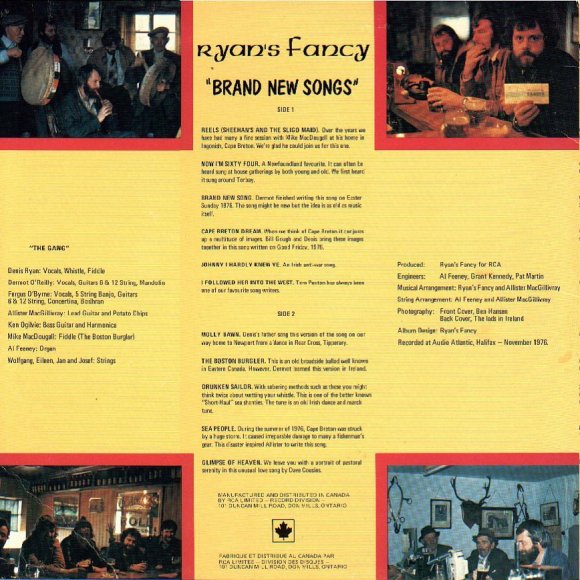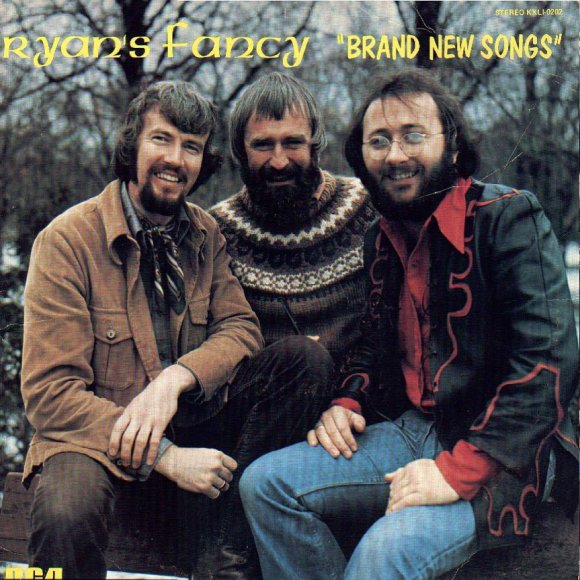 "A Glimpse Of Heaven"
Mike Forest has provided details of a cover by Newfoundland band Ryan's Fancy. Fergus O'Byrne emigrated to Canada in 1967 from Dublin, Ireland and co-founded the group Ryan's Fancy, which according to the website, "went on to become highly respected, having championed Atlantic Canadian music on their own nationally televised CBC series" before breaking up 13 years later.
I've had an e-mail from Fergus updating the website link: see www.ryansfancy.com.
The track also appears on the 1980 album, Sea People.

Treebeard: Heavy Wood (mp3)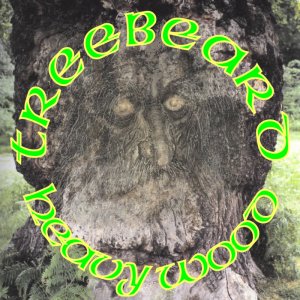 "The Hangman And The Papist"
Jon Hall alerted me to a cover by folk-rock band Treebeard on their latest album "Heavy Wood". Most of the other tracks are fairly traditional. On their site www.treebeard.org.uk, when I looked a while back, they commented:
"Another one we have been doing since the early Haze days. We first heard this in 1976 when Radio Hallam broadcast the Rick Wakeman concert from the City Hall (my first concert!). As an introduction to the show they played 'Roundabout' by Yes & 'Hangman & the Papist' from the Strawbs. When we used to play it with Haze, not many people recognised it as a Strawbs song & assumed it was an original. We just kept quiet. Now everyone seems to recognise it. "
Neil Punnett adds "I had a quick shufti at the Treebeard website. What a great set of songs make up Treebeard's repertoire, from the Verve to the Strawbs via David Gray and Led Zepp. I notice they also do Sandy's "Who Knows Where the Time Goes". I wonder if they know the version on the Strawbs' "All Our Own Work" - surely the most plaintive and affecting of the many recorded versions?
You can buy the mp3 from them at: Treebeard's Bandcamp site.
It's a rather effective version, with electric fiddle picking up the parts that keyboards would have played. Nice.

Barnevisegruppa Erta Berta: Sukkererta (*)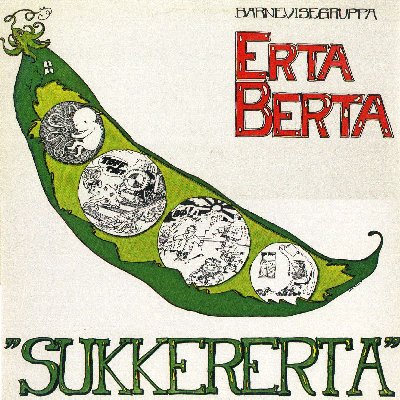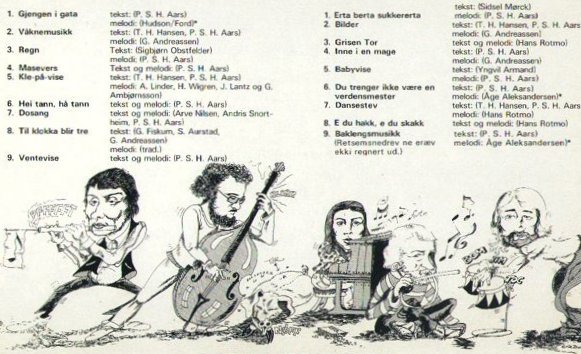 (Artic Records, 1978, ARC-8636)
"Part Of The Union (adapted as "Gjengen i gata" - The gang in the street)
Robert Øvrebø sends me a scan of the front cover of Barnevisegruppa Erta Berta's LP, a Norwegian children's songs LP. The album's called "Sukkererta" ("Sugar Pea"). The band's and album's names put together makes up the first line from a children's (mocking) rhyme in Norwegian. On the LP side 1, track 1 is a version of "Part Of The Union" called "Gjengen i gata" (The gang in the street) about one's children friends down the street. The political content is all gone.
Click on the picture for a scan of the credits.

Age Of Innocence: Nowhere Land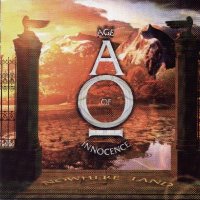 (AOI 2001, 2001)
"The Winter And The Summer"
A strikingly faithful version of this Dave Lambert classic, with guitarist Peter Hanmer picking up many of the original Lambert licks. Hanmer is also responsible for bass, drum programming but only sings on this track, a duet with vocalist Sherry-Lee Jones. The rest of the album is extremely listenable and comes highly recommended.

Jen Hamel: Fine Small Storm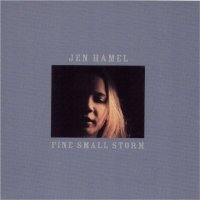 (Candletime, CA4104, 2001)
"Sail Away To The Sea"
A spartan but highly effective arrangement for this early Cousins classic. Hamel plays mandola, and her producer/accompanist Gerry O'Beirne joins her on vocals and 12-string, and there's a flute instrumental. The rest of the album is thoughtful, mainly self-written material; Hamel's voice is very attractive indeed. Recommended.

The Yardarm: The Yardarm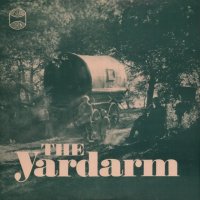 (Westwood, WRS026, 1973)
"I'll Show You Where To Sleep"
The Yardarm, a folky 4-piece (I think from Montgomeryshire, in mid-Wales) turn in a fairly close cover of this song from Strawbs' first album, complete with the intro piece "Here Am I" (though this isn't mentioned on the sleeve). Two singers, Goff Jones and John Evans handle 12 string, guitar, fiddle and banjo, and there's another guitarist Pete Markreth and a bass player Phil James. The remainder of the album mixes traditional numbers with a few other contemoprary covers, such as "Caravan" by Allan Taylor and Brenda Wootton and Harvey Andrews' "Writer Of Songs". Nice enough example of what was most likely a private pressing of a successful local folk band. Anyone have any more info - be glad to hear it.

Blue Aeroplanes: Friendloverplane2 (Up In A Down World)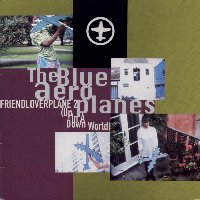 (Ensign Records, 0946 3 21961 1 8, 1992)
"Here It Comes"
A surprise cover of a 1972 Strawbs single by this fairly obscure 90s band, described to me as "more performance art" than music, nevertheless a pretty good one. Menacing growly vocals over early 90s thrash electric guitars turn what was a fairly throwaway number into something really rather good. Some of the other stuff on this 2LP set of unreleased rarities by the band are a bit less easy to get into, but worth it for Strawbs fans for this alone.

Jack Jones: A Time For Us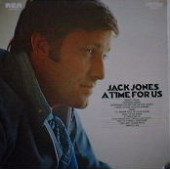 RCA, LSP-4209, 1970)
Josephine For Better Or For Worse
The Preserves Uncanned sleeve notes recount that they played it on a TV show and Jack Jones' manager, Charlie Williams, brother of US TV singer Andy Williams, said "There's a song for you there, Jack". Astute as ever, Cousins had the song round to Jones' hotel room the next morning (probably on a copy of the legendary Strawberry Sampler). At the Troubadour in 1997, Cousins recalled that the show was the Julie Felix TV show, on which Jack Jones was also appearing. Cousins didn't think much of Jones' version of the song, and had never forgiven him for marrying Susan George either!!
Dave has mentioned from time to time on stage that he thought it was recorded by Jones, and I've finally tracked it down. Album also includes Bacharach & David's "I'll Never Fall In Love Again", and a song from Hair. The album was produced by Jack Pleis and "Josephine" was arranged and conducted by Ralph Carmichael.

Cassell Webb: House Of Dreams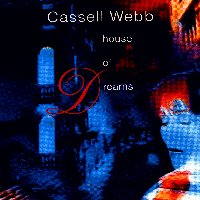 (China Records, WOLCD 1025, 1991)
"Further Down The Road"
Chanteuse Cassell was reported to be considering a cover of "Flying", back in 1991; instead this 1991 CD includes a more recent Cousins composition. China Records is run by Derek Green, formerly head honcho at A&M Records.

Costas Thomaides: Night Songs (Live At The Athens Concert Hall) (*)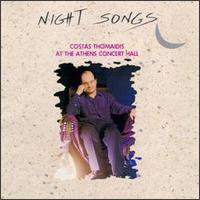 (no details)
"Tears And Pavan"
Any further info on this one ?

Jim Davidson: single b-side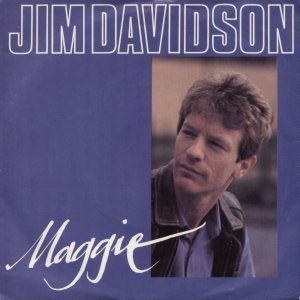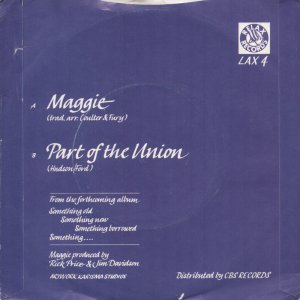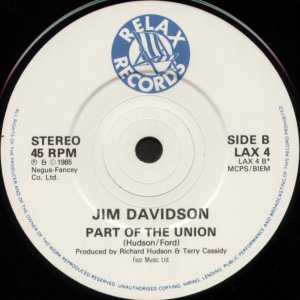 (Relax Records, LAX 4)
"Part Of The Union"
A tongue in cheek cover on the b-side of comic Jim Davidson's single "Maggie". Produced by Hud and his Monks/High Society colleague, Terry Cassidy.

Christine Harwood: Nice To Meet Miss Christine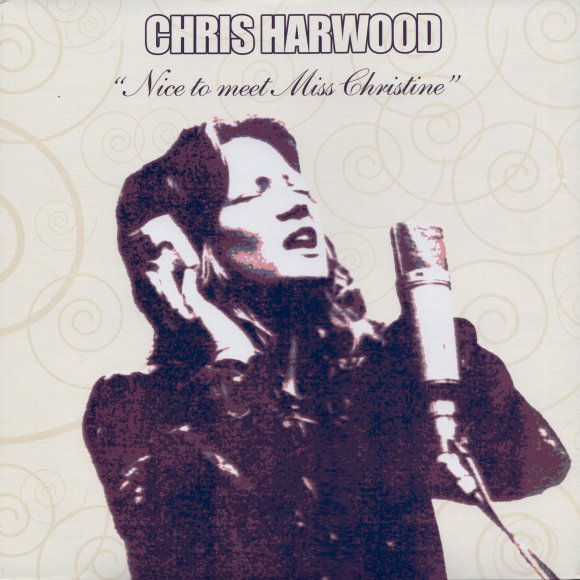 (Birth 1973)
No fewer than three Dave Lambert songs were covered by Christine Harwood on this album, recorded in late 1971.

Mama
Ain't Gonna Be Your Slave
Flies Like A Bird (a song from his FIRE album)
Lambert plays guitars throughout the LP and sings too in "Flies..."

Day Of Phoenix: Tell Me/I Think It's Gonna Rain Today (Sonet T 7255, 1968, single)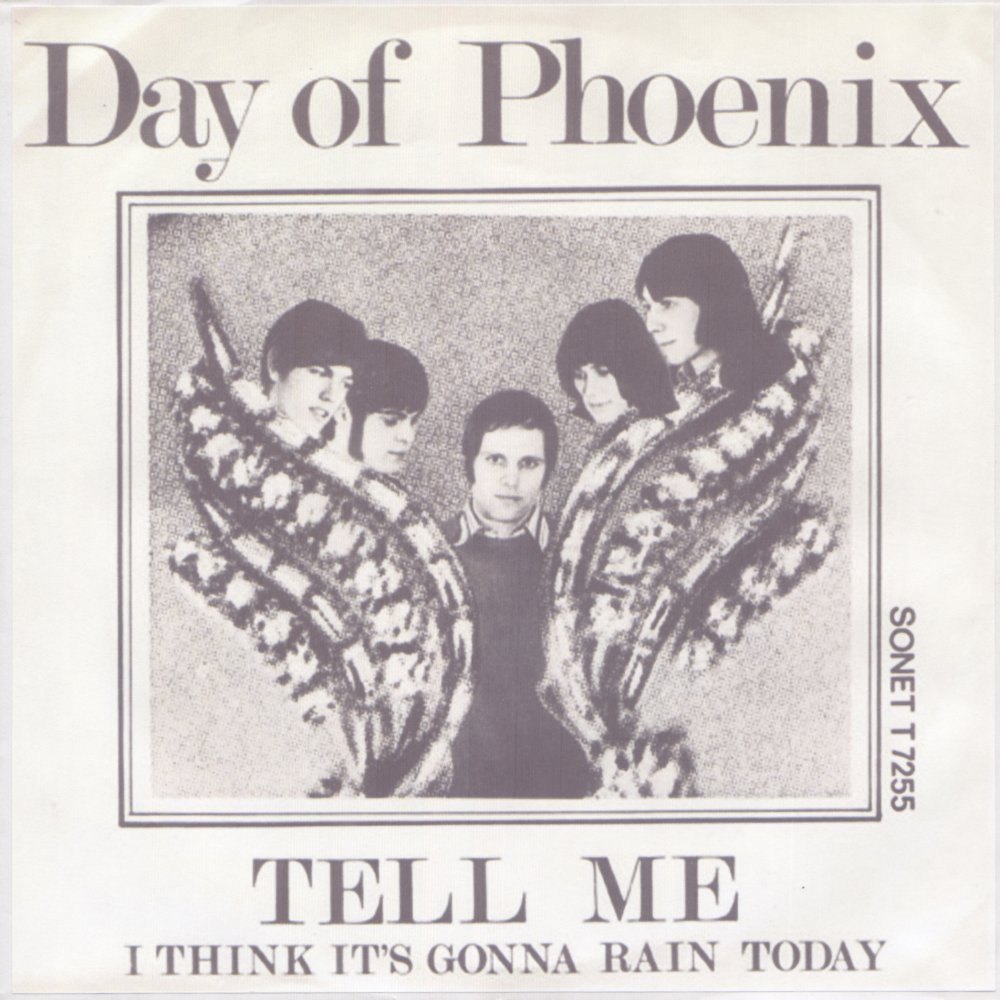 Tell Me (Tell Me What You See In Me)
Cy Nicklin (an old friend of Dave Cousins) played sitar on "Tell Me What You See In Me" on the Sandy Denny and the Strawbs Danish sessions. In exchange, Dave gave Cy the song for Day Of Phoenix's first single "Tell Me". Cy Nicklin later formed the excellent Culpepper's Orchard, their first LP issued in 1971. Thanks to Per Lyngby for the info and scan.

Eamonn Harvey: Twice Round The Headland
(Peninsular Records, PEN 001 (cassette))

Eamonn Harvey: The Price Of Stone
(Peninsular Records, CDRPM 0015, 1997 (CD))
"Hanging In The Gallery"
"Tell Me What You See In Me"
Long time Strawbs fan Eamonn Harvey includes a cover of a Dave Cousins song on each of the two releases mentioned above. The first, released on cassette, includes a version of "Hanging In The Gallery" from Nomadness; on the more recent CD release, he turns his attention to "Tell Me What You See In Me". If you want to order these, you can contact Eamonn directly at the following e-mail address: eamonnharvey@hotmail.com.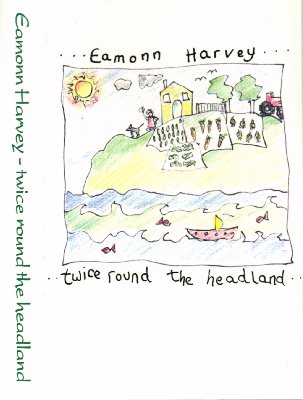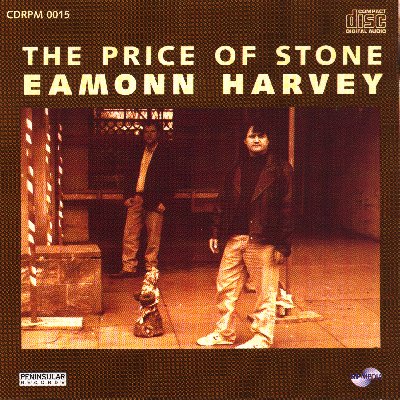 Foggy Dew O: Born To Take The Highway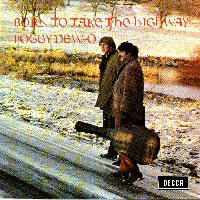 (Decca LK/SKL 5035 (mono/stereo), 1970)
"Till The Sun Shines Through" [aka "Till The Sun Comes Shining Through"]
"Josephine For Better Or For Worse"
"Sail Away" [aka "Sail Away to the Sea"]
"Who Knows Where The Time Goes"
Foggy Dew O were a Yorkshire folk band (who, like the Strawbs, later decided to shorten their working name for a 1972 album, Simple Gifts, on York Records produced by Cousins and Hooper, on which the Strawbs guested. Extremely rare!


Born To Take The Highway, pictured above is also of interest to Strawbs fans, featuring no less than four Strawbs-related tracks!! At a guess, I'd say that they happened to get hold of the Strawberry Sampler, probably when they played at Cousins' and Hooper's folk club in Hounslow, the White Bear ....

Settlers: Sing A New Song
(Myrrh, MST 6507, 1972)
Settlers: Lightning Tree
(York, FYK 405 , 1972 - re-released on Decca as The World Of The Settlers, SPA 343, 1974)
Settlers: The World of the Settlers
(Decca, SPA 343, 1974 - previously available on York Records as Lightning Tree, FYK 405, 1972)
"Martin Luther King's Dream"
The Settlers started out in the mid 60s, their first record coming out in 1964. By the time of their first self-titled album (Island ILP 947A, 1967), they were a trio Mike Jones (gtr, lead vcls), Cindy Kent (tambourine, vcls) and John Fyfe (bnjo), mixing the obligatory Dylan - "Mr. Tambourine Man", "Blowing In The Wind" - with a range of then folk/bluegrass standards such as "Jackhammer Blues" and "The Wreck Of The Old '97". They later added a bass player just like the group they emulated - the very much more popular Seekers.
This bass player, Geoff, lived in the same house as Tony Hooper in that part of Hampstead which gave rise to the Strawbs song "Pieces of 79 and 15". According to the sleeve notes to Preserves Uncanned, the Settlers used to perform a number of Strawbs tracks, including Tony's pop-oriented "Always On My Mind" and "You Keep Going Your Way" (the latter also covered by The Johnstons, see below).
The Settlers covered Cousins' anthem to Luther King on their largely-religious self-written release on Myrrh Records "Sing A New Song": other covers were "Streets of London" (Ralph McTell), "Nowhere Man" (Lennon & McCartney) and "Make Me An Instrument of Your Peace (Tom Springfield). The album was released by arrangement with the BBC and the group donated their royalties to a charitable concern, the Tear Fund.
"World of the Settlers" was initially put out as "Lightning Tree" by York Records in 1972, and later re-issued by Decca as part of its familar "World of ..." series, with the addition of both sides of the Settlers only real hit "Lightning Tree" and "Just This Side Of Nowhere" (York Records FYK505, 1971) which reached number 36 in the charts in October 1971. The album also contains a spoken word extract - delivered by the girl singer - from Martin Luther King's famous "I have a dream" speech, with atmospheric fuzz electric guitar in the background, leading into a spirited rendition of "Martin Luther King's Dream".
Incidentally, that first album features "On My Way", publisher Copyright Control. Don't be fooled, it's not the Cousins track of the same name, but a spiritual instead. Lucky it only cost me £3 ......

The Johnstons: Give A Damn
(Transatlantic, TRA 184, 1969)
The Johnstons: The Johnstons Sampler
(Transatlantic, TRA/SAM 16, 1970)
The Johnstons: The Transatlantic Years
(CD)
"You Keep Going Your Way"
The Johnstons were originally a family trio, Adrienne, Michael and Luci, but the time they covered "You Keep Going Your Way", brother Michael had been replaced by Mike Moloney, and Paul Brady had also been added to the group. The two albums, Give A Damn and The Barley Corn came out more or less at the same time - the latter showcased their traditional, mainly Irish fare, whilst Give A Damn saw them handling contemporary material including the Cousins cover. The first four Johnstons albums, including Give A Damn have been re-issued by Castle/Transatlantic at mid price (2 LPs on 1 CD) and there is also a best of CD - The Transatlantic Years.
Later albums Bitter Green (also on Castle CD re-issue) and Colours of the Dawn (Wooded Hill CD re-issue) continued the mix of traditional and contemporary. By the time of their last, mainly contemporary album, the group effectively dwindled to a duo, Brady and Adrienne, and whilst Adrienne had one solo album before her untimely death, Brady has gone on to be Ireland's answer to Chris Rea. Worth a listen to if you like Irish folk.
According to Dave's sleeve notes on Preserves Uncanned, both the Settlers (see above) and the Johnstons used to play "You Keep Going Your Way"......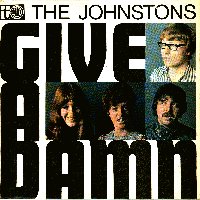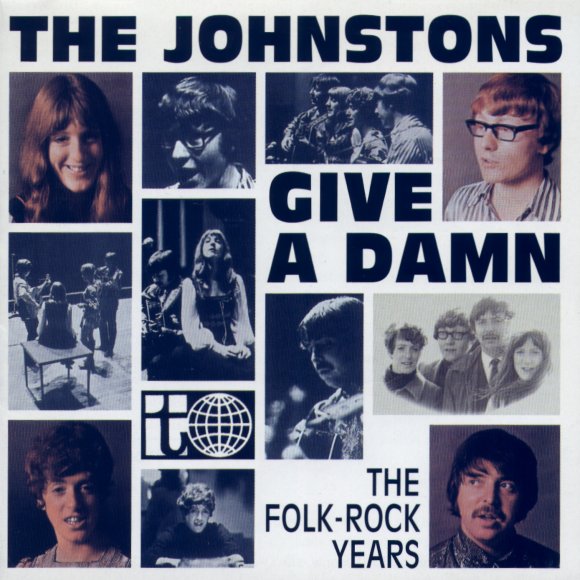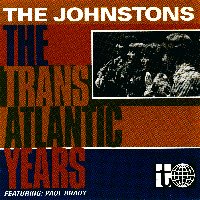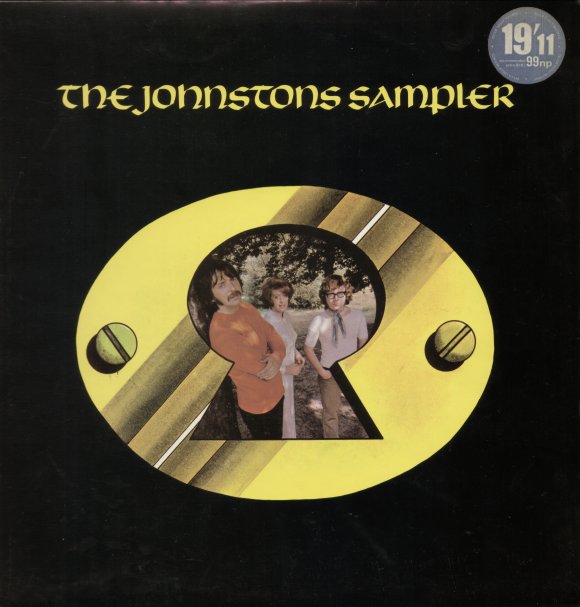 The Young Folk: Ribble Valley Dream
"You Keep Going Your Way"
.... and so did this lot! I have a cassette of this, thanks to Anne Pancello. Listening to it's quite clear that this Northern England group were heavily influenced by the Johnstons (see above). They follow their cover version of "You Keep Going Your Way" pretty much note for note, and to underline the point they also do a pretty good copy of the Johnstons' "Dublin Jack Of All Trades". Pleasant, not demanding, and a little slow in places.

Colin Scot: Out Of The Blue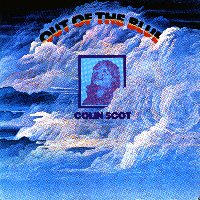 (Warners Bros. K46281, 1974)
"The Man Who Called Himself Jesus"
Colin Scot paid his dues in the folk boom of the mid 60s - his name appears fairly frequently in the MM Folk Forum list - but never really seemed to get anywhere despite an album for United Artists - Colin Scot With Friends (UAG 29154, 1971) - which features unusual guest appearances by Peter Gabriel of Genesis and Peter Hamill of Van Der Graaf Generator.
A couple of releases for Warner Brothers with less distinguished sidemen - Just Another Clown (Warner Bros. K46236, 1973) and Out Of The Blue failed to hit the spot, though Strawbs fans who saw the February 1974 Hero and Heroine tour in the UK would have seen the Colin Scot band which made the latter album as the support act.
The version of "Jesus" owes a little to Dave Cousins in its delivery, and though the album as a whole is pleasant listening (with covers of "Mr. Blue" and Paul Brady's "Continental Trailways Bus") , it is fairly undistinguished. Also playing on "Jesus" and on many of the other tracks are Mox, who played harmonica on "Out In The Cold" on Hero and Heroine, and drummer Barry de Souza who played on Rick Wakeman's Six Wives album and also tried out for the Strawbs in late Summer 1973, losing out to Rod Coombes.
Colin Scot died in 1999.

Sandy Denny/Fotheringay
"Two Weeks Last Summer"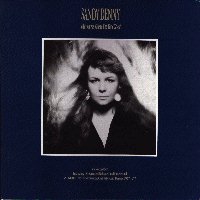 This was one of the tracks recorded with Sandy Denny during the course of 1967, during Sandy's brief sojourn with the band. A version of it appears on the Strawberry Sampler, and whilst Dave Cousins chose to leave it off the 1973 release of the Sandy tapes (All Our Own Work), Joe Boyd did include it on the Hannibal CD which drew on these legendary recordings, Sandy And The Strawbs.

After Sandy Denny left Strawbs, she joined Fairport Convention and also formed her own band Fotheringay, which released a single album - see the Sandy/Fotheringay page in the Related section.

Sandy re-recorded "Two Weeks Last Summer" with Fotheringay for their second album, but before that album was completed, the band split and the track was not re-recorded for inclusion on her subsequent solo album North Star Grassman. She had asked Cousins to write an additional verse for the song, which he obligingly did. This version appears on the 4LP or 3CD retrospective Who Knows Where The Time Goes.

List of web pages about Sandy.



Rosie Hardman: Stopped In My Tracks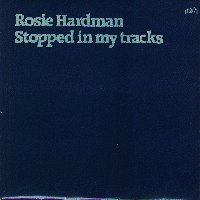 (Plant Life PLR023, 1979)
"Grace Darling"
Rosie Hardman is a female singer-songwriter with a big big voice, who recorded two albums for Trailer (the second of which, Firebird, features Barry Dransfield, June Tabor and a host of other folk-scene guest stars), a very rare self-produced album on Cottage and then moved to Steeleye Span drummer Nigel Pegrum's Plant Life label for three more. I was a great fan of Rosie, who used to play the clubs in the North East of England, and I was delighted to be able to book her a couple of times for the club I ran in London.
Rosie does a lilting version of Cousins' "Grace Darling" on this album (There is also a duet with Dave - "Lean On Me" and Brian Willoughby plays acoustic and electric guitar pretty much throughout. For more detail about the duet, click here.
For Rosie's website - lots of information and nice graphics - check out www.rosiehardman.com.

Eddie Money: No Control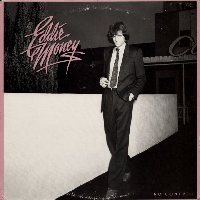 (USA Columbia FC 37960, 1982)
Take a Little Bit/same (USA Columbia 38 03514: 7" promo, 1982)
Take a Little Bit/2 live (USA Columbia 1600: 12" promo, 1982)
"Take A Little Bit Of My Love"
Dave Lambert's rocker from his solo album "Framed" (which was released on vinyl everywhere but the UK!) was covered as a single A-side by Eddie Money (though there's some doubt whether the single ever made it past promo stage. The track does however appear on Eddie's album No Control, credited to Lambert, Proffer and Eddie Money, and Money appears to have extensively rewritten the verses.
Thanks to Kev Biscoe for the info on the promo singles.