BBC IN CONCERT - REVIEWS AND COMMENTS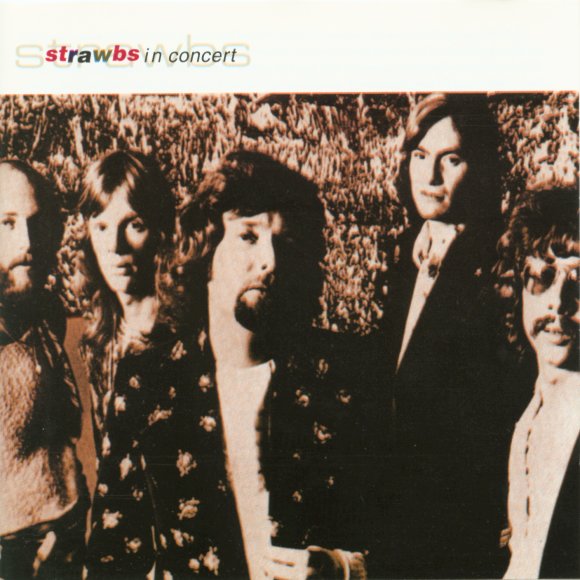 Contents

HALF DOZEN OR SO GEMS - Review by Tom Brooking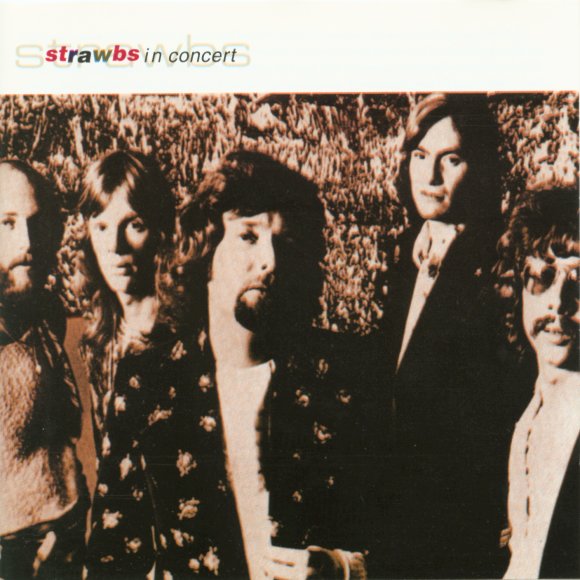 I guess this is for the more hard core fans but it has a half dozen or so gems. The opening version of "New World" is a stunner with Blue's keyboards outstanding. Probably it's the best live version although Dave L does more interesting things on guitar on Complete Strawbs (aka Chiswick). The brilliant, intense start continues through the next three songs with a great storming, roaring version of "Sheep" and nice improvisations by Dave L and Blue. Then follows a precise and powerful version of "Tears And Pavan" which really bounces along in the Greek dance type finale. Blue provides a nice almost Bach like intro to "Hangman" and this is a good version. Things fall away somewhat with "Benedictus" despite Dave C's excellent dulcimer and Blue's excellent keyboards - where are the harmonies? Those old seventies microphones struck here. Hud and John do a good job of "Heavy Disguise" with Hud's high harmonies ringing around the studio - rather a lot of microphone noise for John though. "The River" and "Down By The Sea" are OK but lots of parts seem to be missing and it's so much more majestic with two leads and Brian's tasty additions. Dave L's vocals are also a bit throwaway-interesting given how good he'd got by the time I heard him in October 1974. Indeed he produced the best rock vocals I heard in 1974-75 - great power and clarity of lyrics (and I heard heaps of big bands including Procul Harum, Yes, the Band and Crosby, Stills, Nash and Young). "Winter and the Summer" though is pretty with a great little electric guitar part from DC. "Part Of The Union" rankles as the band's worst lapse in taste and "Lay Down" is too ragged. Pretty slick and flash band though this one.
The 74 band is tighter and "Autumn" is done pretty well part from a slightly disappointing vocal from DL. Nice twin lead ending. "Out In The Cold" and "Round And Round" are excellent with great effects on DC's vocals - pretty flash for the time. A strange version of "Hero And Heroine" follows. It's all too slow and it never seems to get above bottom D - all grinding bottom end. The versions on Greatest Hits and Chiswick are miles better. "Lay A Little Light On Me" doesn't quite work either so it's mixed bag this one but it has an outstanding start and excellent "Out In The Cold" and "Round And Round" segue like I saw them do at Newcastle. Worth the price for these reasons.

Comments from Witchwood - the Strawbs Discussion Group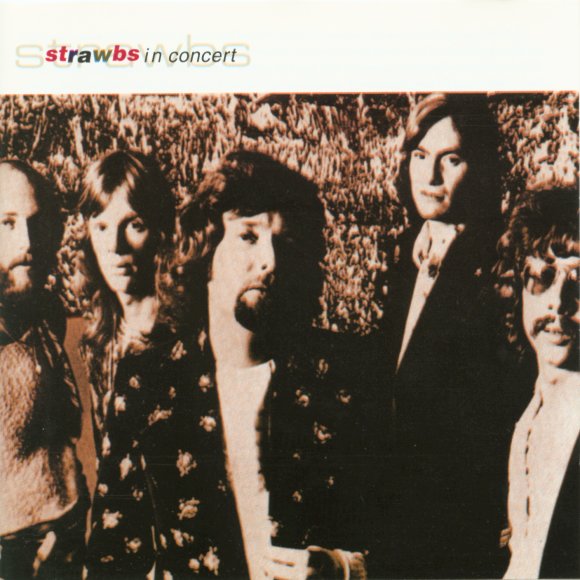 Doug Leblanc
Well, so far there seems to be very little response for the In Concert reviews. This is mine - albeit I've been inundated with Springsteen's latest live stuff - which I love.
Anyway, to start with, the sound on this is kind of heavy in places. Not surprising, considering how long ago it was recorded. The performances, however, are, IMHO, excellent. This was the Strawbs in their youth, powerful, energetic, raw. Some of the songs suffer for this, especially "Benedictus". The band seems to be having a lot of fun on "Sheep"; however, I find it detracts from the seriousness of the piece. But what does it matter; they can't be serious all the time. This also contains my all-time favourite live version of "Hero And Heroine", played as it should be played, at normal speed, but with lots of passion. I also like the live version of "Round and Round".
One thing I find annoying, though. They open with "New World", and to me, I always pictured this as a final song, if not an encore song. I find it too heavy to open the show with, too dramatic. Others may disagree, but it just doesn't seem right, for some reason. I have come across this problem with other bands. I remember seeing Tull not so many years ago, and they put on a great show, as usual. However, they played 'Aqualung' in the first half of the concert. I've only ever heard it as an encore. Somehow it didn't seem right, for some reason. It's like Yes playing 'Roundabout' in the middle of the concert. There's no reason why they can't, but it doesn't go right, for some reason.
Back to the Strawbs, though. For those of you about to witness the Strawbs on their latest tour [in 2001 - DG], a final note. This CD of the Strawbs In Concert is the band as a young, powerful force, full in their abilities to blow an audience away. They have lost exactly NONE of that power. They are as dynamic today, if not even more so, than they were back then. Few bands can take the experience of years of touring, and still keep the old material alive and sounding fresh. The Strawbs, to their ultimate credit, are one of the very few elite artists that can do this.

Joe Langer
My wife and kids left early in the a.m., I put on In Concert as soon they left. PEACE, cranked it up, remembered the initial impression was disappointment of the sound quality of this official disc. I already owned the 2disc set Heroes Are Forever and the sound quality wasn't much better. Thankfully it was less costly, and it did sound better. Songs 1 thru 11 are Live 25\03\73 London, 12 thru 16 from 11\04\74. Missing are "Just Love", "Lay Down", "Tears And Pavan", "The River\Down By The Sea" with the great John Hawken on keyboards. Who made the decion to remove the whole 2nd verse on "Lay A Little Light On Me". Shit, you ruined a awesome song. Same on Heroes Are Forever. Is masturbate that bad of a word. Why not include "Just Love" instead of a butchered version. Heroes Are Forever also has Dave speaking between songs. I don't understand why anyone would ever remove his insights on his songs during a live show and think, I made the show better by leaving this part of the show out. You'd think maybe somebody would think Dave does this for a reason. AH we'll leave this part out. Does anyone expect to make new fans if you remove 1 of the strong points of the band.
[DG - the edit in "Lay A Little Light" would have been required by the BBC - the show was aired at 7.00pm at night so the little kiddies might have heard the naughty word. HeroesIn Concert will have come from BBC tapes, so it looks like that verse was cut out at a very early stage.]
Anyways, "Sheep" is sounding not bad, Blue Weaver sure sounds good on harpsichord on "Tears And Pavan", wait a minute I don't really like "Tears", but that harpsichord. "Hangman", "Benedictus", "Heavy Disguise", "The River\Down By The Sea". Politics? Religion? I don't know they cut Dave's insights out. Who the hell am I to judge what Dave was thinking at the time. "Lay Down", "Autumn", "Out In The Cold", "Round And Round". Buy it. I suggest that for all Strawbs discs. How many years later and the live show still consists of many of these songs without ever sounding dated. I remember hearing something about a BBC DVD. Bring it on, CRANK it up. I'm waiting.