BENEDICTUS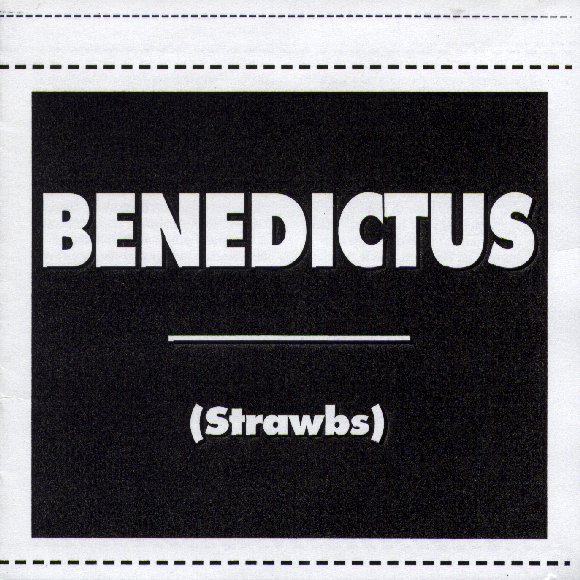 This release includes selections from the BBC 1973 and 1974 In Concert shows, as released on BBC Transcription discs.
The insert for one of the Italian cassette versions includes the text "materiale tratto da collezioni private di registrazioni di esecuzioni pubbliche" (according to Google: "material taken from private collections of public execution recordings"), and so, with no mention of BBC copyright (which would have been required if it had been licensed from the BBC), this is clearly an unauthorised version, most likely taken either from a copy of the BBC Transcription Disc or (possibly) digitally copied from Heroes Are Forever bootleg.
The first CD version (pictured here) I found is probably a home made CDR, copied from the Fabbri Editions CD version.
Tracks from the 1973 and 1974 BBC concerts have appeared on BBC transcription disc, on various bootleg releases and were made available legitimately on the 1995 Windsong BBC In Concert and now the Universal release Strawbs At The BBC Vol 2 - however different releases have different selections, no one release being the definitive collection: (see below).
Musicians
Dave Cousins (vcls, gtrs)
Dave Lambert (vcls, gtrs)
(+) John Ford (bs, vcls)
(+) Richard Hudson (drms, perc, vcls)
(+) Blue Weaver (keyboards)
(*) Chas Cronk (bs, vcls)
(*) John Hawken (kybds)
(*) Rod Coombes (drums, perc)

(*) play on side 2 of Italian release instead of (+)
Tracklist
New World (Cousins) (+)
Sheep (Cousins) (+)
Tears & Pavan (Cousins/Hudson/Ford) (+)
The Hangman And The Papist (Cousins) (+)
Benedictus (Cousins) (+)
Lay Down (Cousins) (+)
Out In The Cold (Cousins) (*)
Round And Round(Cousins) (*)
Just Love (Lambert) (*)
Hero And Heroine (Cousins) (*)
The River/Down By The Sea (Cousins) (*)
Lay A Little Light On Me (Cousins/Lambert) (*)
Track table
To follow