DAVE COUSINS: THE BOY IN THE SAILOR SUIT, 2007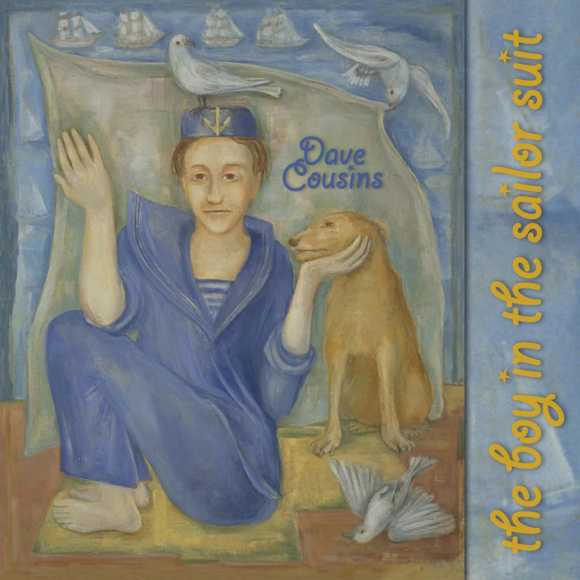 Release date: Jun 2007, Witchwood Media
Only the second Dave Cousins solo album in his nearly 40 years of recording, this great album features the talents of the professionals who make up the impressive Blue Angel Orchestra. The infectious enthusiasm of this grouping shines through, giving the album very much a band feel, which is astonishing given how little they had played together before this album was made.
Those who pre-ordered the album from Witchwood Records online shop got two exclusive unreleased Dave Cousins tracks in MP3 format. The first "Judgment Day", was considered for inclusion on this album (but was refashioned and re-recorded entirely for inclusion on the 2021 album Settlement). The second was the irreverent "Virgin Mother". Both are vintage Cousins demos dating back into the 1970s.
Download sample extracts
There are a few extracts from The Boy In The Sailor Suit for you listen to - you'll get a feel for the breadth and depth of the album, which in my view contains some of Dave's best writing for a number of years.
An extended edition was released on 24 Jul 2020 by Esoteric. Remastered with three live bonus tracks - see extended edition page.
Musicians
Dave Cousins - vocals, acoustic guitar
Miller Anderson - guitar
Ian Cutler - fiddle
Chas Cronk - bass
Chris Hunt - drums
Tony Attwood - organ (9)
Chris Ball - piano (10)
Track listing
Never Take Sweets From A Stranger
Mellow Moon
The Smile You Left Behind
Calling Out Your Name
Mother Luck
Wish You Were Here
Skip To My Lou
Lonely Days, Lonely Nights
Bringing In The Harvest
Hellfire Blues