OF A TIME, 2012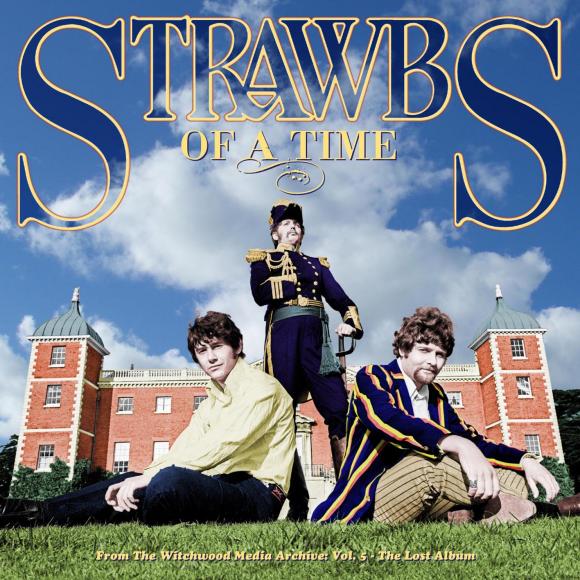 Release date: 23 Jul 2012 (Discogs)
Dave Cousins lovingly recreated the original version of the first A&M Strawbs album which was presented to A&M's Gil Friesen in 1968 but which was roundly rejected.

Dave says:

The album falls in between All Our Own Work - Sandy Denny and the Strawbs and Strawbs. We made our first single "Oh How She Changed"/"Or Am I Dreaming" which persuaded A&M to sign us the first British band on the label. By that time Sandy Denny had already left the group.

Gus Dudgeon (producer) selected the best tracks from All Our Own Work and had Tony Visconti orchestrate them. Gus did not plan on having the first single on the album. I have Gus's original track listing in his own handwriting.

A&M rejected the orchestral tracks as they thought we were a rock/folk band, not the Bee Gees! In the meantime Simon and Garfunkel had released Bookends with speech bands, which was exactly what we were planning for our album. The album was abandoned.

I have now recreated it from the original tapes with speech bands and bonus tracks.

It is of its time!
Musicians
Dave Cousins (vocals/ac gtr)
Tony Hooper (vocals/ac gtr)
Ron Chesterman (double bass)

With

Nicky Hopkins (piano)
Ray Cooper (marimba, vibes, spoons, percussion)
Tony Visconti (recorders)
John Paul Jones (electric bass)
Ronnie Verrell (drums)
*Andy Newmark (drums)

Alan Parker (lead gtr
Kenny Baker (Trumpet, flugelhorn
Nosrati and his band (Santoor, oud, kaman, darbukkah)
Richard Wilson (shopkeeper)
Tom Browne (interviews)
Lionel Ross (orchestra leader)
Members of the London Symphony Orchestra
The Ted Heath Band

Recorded Lansdowne Studios, London, July 1968
Engineer John Mackswith

* Recorded Chappell Recording Studios, London, July 1968
* Engineer John Timperley

Tony Visconti (musical arrangements)
Producer Gus Dudgeon
Track listing
SIDE 1

Where Is This Dream Of Your Youth (Cousins)

Poor Jimmy Wilson (Cousins)

Just The Same In Every Way (Cousins)

Tell Me What You See In Me (Cousins)

Stay Awhile With Me (Cousins)

The Man Who Called Himself Jesus (Cousins)


SIDE 2

And You Need Me (Cousins)

All The Little Ladies (Cousins/Hooper)

Ah Me, Ah My (Hooper)

And You Need Me (reprise)/ Josephine, For Better Or For Worse (Cousins)

Whichever Way The Wind Blows (Cousins)

Sweetling (Hooper)


THE PLANNED SECOND SINGLE

All I Need Is You (Cousins)

How Everyone But Sam Was A Hypocrite (Cousins)


REMIX – THE FIRST SINGLE (2006)

Oh, How She Changed* (Cousins/Hooper: Westminster Music)

Or Am I Dreaming* (Cousins)


The Man Who Called Himself Jesus (Cousins)


REMIXES - DAVE COUSINS ALTERNATIVE VOCALS (1973)

Whichever Way The Wind Blows (Cousins)

And You Need Me (Cousins)

Just The Same In Every Way (Cousins)


OUTTAKES

Poor Old Man (Cousins) (read by Tom Browne)

The Man Who Called Himself Jesus (Richard Wilson interview)

Ed Sullivan (Tony Visconti impersonation)

Young Again (Hooper)