CRY NO MORE - REAL LOVE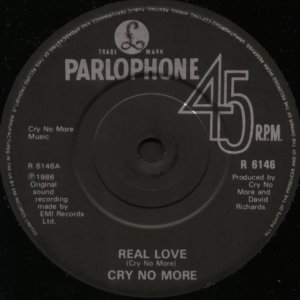 For large scans of the images, click on the images: you may need to use the zoom feature in your browser to see the full image
Vinyl
Back to main Cry No More singles page
Back to Roy Hill singles page
Back to main Chas Cronk page
Back to main Related artists page

VINYL
UK 7" test pressing
"Real Love"/"Don't Leave Me Here (live version)"
(Parlophone, R 6146, 1986)
Both Ali and I have copies of this - mine being the one with the release date.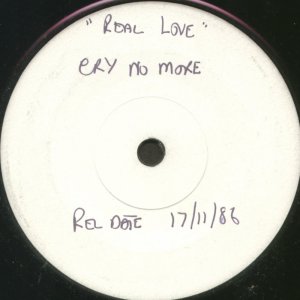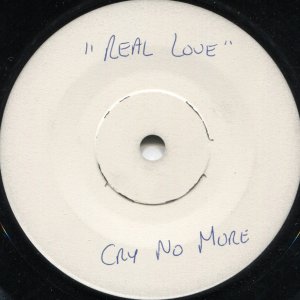 UK 7" release
"Real Love"/"Don't Leave Me Here (live version)"
(Parlophone, R 6146, 1986)
Cover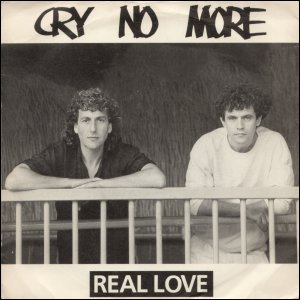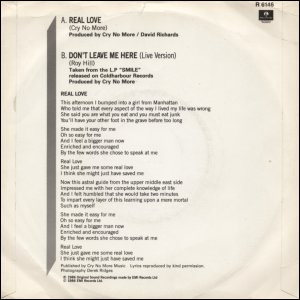 Labels
The etched wording (all in capitals there) around the rim of the label reads: "All rights of the producer and the recorded work reserved. Unauthorised public performance, broadcasting, copying and hiring of this record prohibited. Manufactured in the UK by EMI Records Ltd."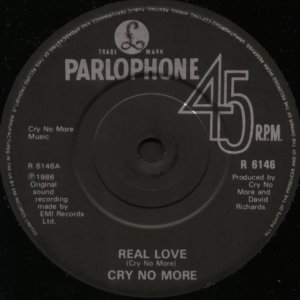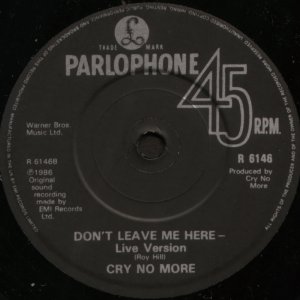 UK 12" release
"Real Love (12" version)"//
"Real Love (7" version)"/"Don't Leave Me Here (live version)/"
(Parlophone, 12 R 6146, 1986)
Cover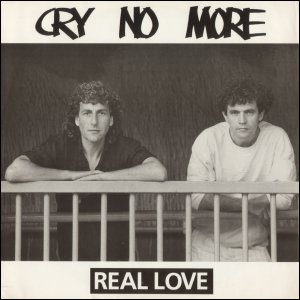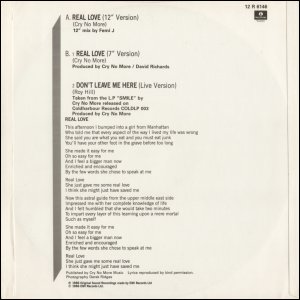 Labels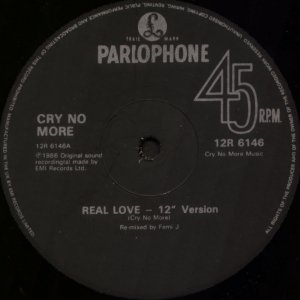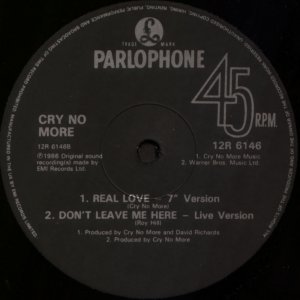 Back to main Cry No More singles page
Back to Roy Hill singles page
Back to main Chas Cronk page
Back to main Related artists page