HIGH SOCIETY
High Society was initially built around Richard Hudson, John Ford and Terry Cassidy. Allegedly, the three were sitting around one rainy afternoon, supposedly writing Monks material, when one came up with the 30s-style "I Never Go Out In The Rain". A rich seam of songwriting was unlocked and the boys had found yet another genre to exploit.
Their one album was released on LP and cassette (pictured below) by Stately Home Records/Fazz Music, and also features Brian Willoughby (guitars), Chris Parren (keyboards) and Jenny Ford (lead/backing vcls). Hud plays drums and bass, while John has moved over to acoustic guitar; Terry takes most of the vocals and demonstrates his prowess on clarinet. The album features specially-written Hudson/Ford/Cassidy material with a 1930s feel. It was re-issued on CD in 1997 with extra bonus tracks.
In 2001, Hud and Terry recruited bass player Nigel Portman-Smith (ex Pentangle) and guitarist Simon Bishop and High Society was revived. They have continued to hone their performance to a tee, replacing Portman-Smith with Dickey Baldwin in late 2003, but have yet to make a much-deserved public breakthrough, though they continue to have a steady trade in private shows. New songs "Down By The River" (aka "Millenium Dome") and the cheeky "Saddam's Armpit" - full of Eastern promise! - are both crowd pleasers at their gigs.
2009 saw the release of the album, I Never Go Out In The Rain on Angel Air Records.
See also Hudson Ford, John Ford; The Monks, Velvet Opera, Hud's First Band!, The GBs, The Good Old Boys, Jaymes Fenda and the Vulcanes, Hud - The Actor
Back to main Related Bands page page
Albums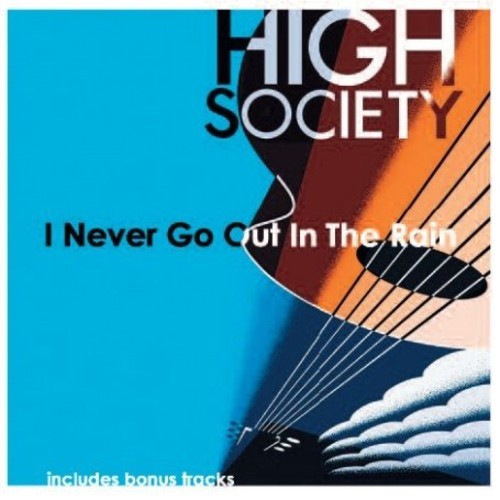 High Society (Stately Home Records, 1984)
High Society (Cyberdisk CYBVP002CD, 1997)
High Society (CDR version)
High Society I Never Go Out In The Rain (Angel Air, )
Singles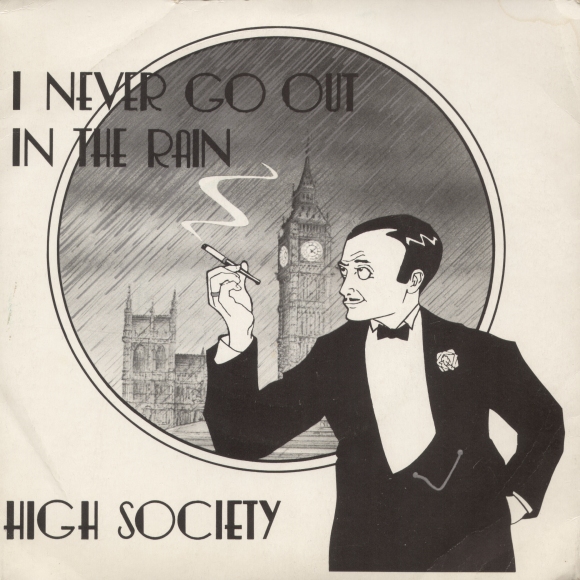 "I Never Go Out In The Rain"/"I Could Never Live Without You" (Eagle ERS 002, 1980)
"Gotta Get Out Of This Rut"/"Powder Blue" (Eagle, ERS 008, 1981)
Their first single was a minor chart hit, reaching number 53 in 1980, but the second failed to move, prompting the band to go back to the Monks format later that year.
Back to main Related Bands page page