The G.B.s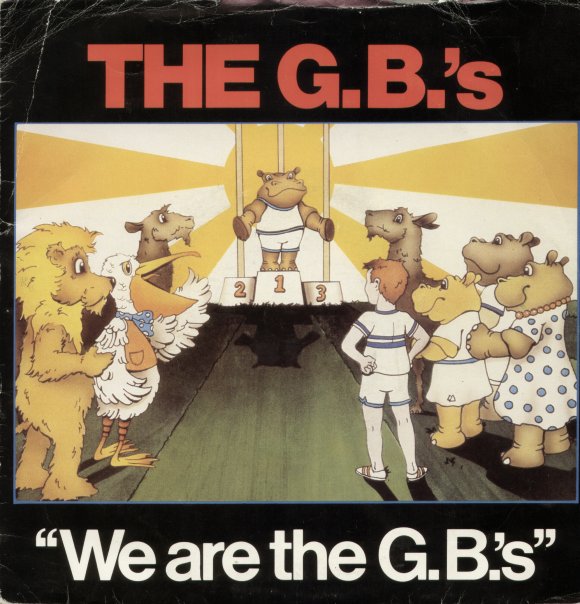 Hudson and Ford branching out into children's TV music with this obscure single, both sides are written by Hudson and Ford, and the B-Side is credited as featuring "Harvey Hippo on recorder". Launched as a fund-raiser for British Sport a year before the Moscow Olympics.
OK fellas, 'fess up: which one of you owns up to being Harvey Hippo .....
See also Hudson Ford, John Ford, The Good Old Boys, Hud - The Actor, High Society, Velvet Opera, Jaymes Fenda and the Vulcanes, Hud's First Band!
"We Are The G.B.s"/"The G.B. Jig" (Air CHS 2342, 1979)
Release date: 1 Jun 1979
Cover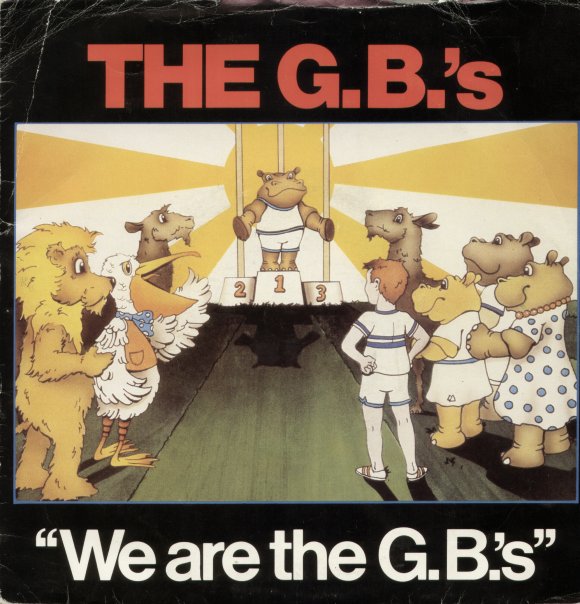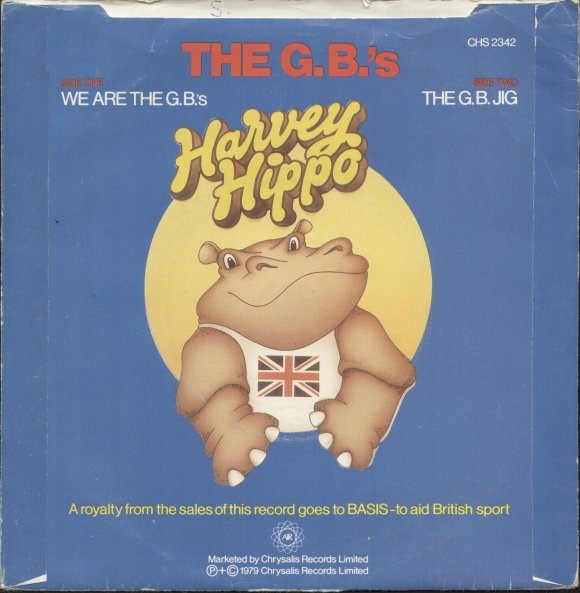 Labels
Scans to follow
Press Release