HUDSON FORD - WHEN LOVE HAS OVERGROWN/WHAT IS A DAY WITHOUT LOVE, A&M 1975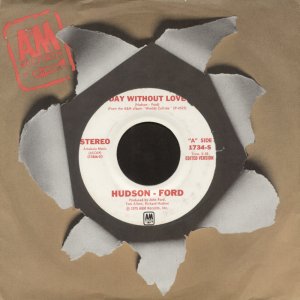 For large scans of the images, click on the images: you may need to use the zoom feature in your browser to see the full image
UK had a full release, but, as far as I know, the US had only a promo, with flipped A/B sides and a shorter title ("Day Without Love"). Not certain if (a) there was a UK promo - probably not; or (b) whether the US made it past promo status.
UK vinyl
US vinyl
Back to main Hudson Ford singles page
Back to main Hudson Ford page
Back to main Related Bands page


UK VINYL
UK release
"When Love Has Overgrown"/"What Is A Day Without Love
(AMS 7179, A&M, 1975)
I had originally thought this was a promo release, because of the black A on the right of the label of side 1 (which previously only appeared on earlier silver label 45 promo releases, along with release dates, "not for sale" notices etc). But that is not the case - sometime in mid 1975, A&M started adding the black A onto all side 1 labels. (Thanks to Chris Smith of CMS Music for his steer on this.)

It looks as though they produced far fewer specially printeed promo labels, probably just slapping a sticker on a release copy. When they did produce a specially labelled promo, they put ANOTHER big A across the centre hole! See: the A&M "Part Of The Union" reissue page.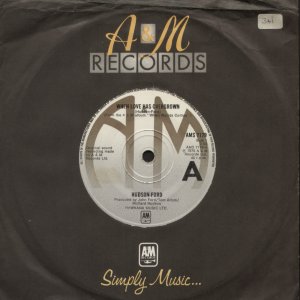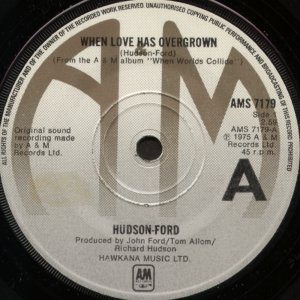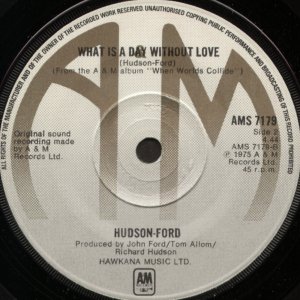 US VINYL
US promo release
"Day Without Love"/"When Love Has Overgrown"
(A&M 1734)
Unusually, this US promo isn't a stereo/mono, but a shortened edit of the tracks from the album, with B side flipped to be the A-side, as "Day Without Love".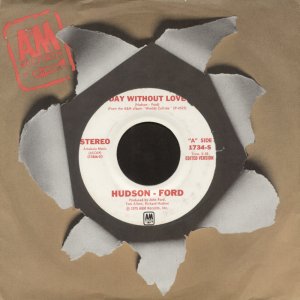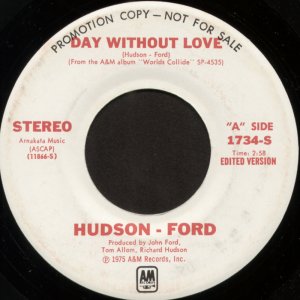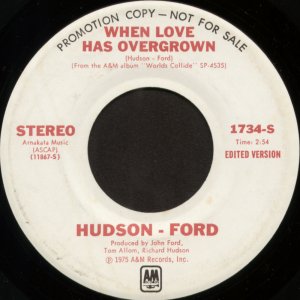 US release (*)
"Day Without Love"/"When Love Has Overgrown"
(A&M 1734)
Not certain whether this ever made it out as a full release. Anyone have one?

Back to main Hudson Ford singles page
Back to main Hudson Ford page
Back to main Related Bands page