OLIVER WAKEMAN
Contributed by Pete Bradley
Oliver, eldest son of Rick Wakeman began his recording career back in 1984 when both he and his younger brother, Adam, provided backing vocals on "Bedtime Stories", a track on Rick's album "Cost of Living".
In 1989 he joined a band called Obsession, and his song, "In the Mirror" appeared on their album, "Debut of Desire". However, he left Obsession to concentrate on his college work where he received a diploma in graphic design, but the lure of music called and he joined a rock/blues band called "Smokestack". Although he is no longer a member of Smokestack, the band came reformed in 2002 to play at Oliver's wedding to Lisa Dennison.
He released his first solo album in 1997, "Heaven's Isle", inspired by the island of Lundy. For his second album he was drawn to Lewis Caroll's "Jabberwocky". When he clinched a deal with fantasy artist Rodney Matthews to produce the cover, the project was born. "Jabberwocky" featured Tony Fernandez (from his father's English Rock Ensemble) on drums, and even featured Rick himself, though not on keyboards. Recalling his father's story telling ability when he and Adam were children, Oliver enlisted Rick as narrator.
On the strength of Heaven's Isle, Steve Howe (Yes/ Asia) volunteered to help with Oliver's next project, "The Three Ages of Magick", and Robert Powell who Oliver had met some years earlier when his father had been featured on "This Is Your Life", volunteered to act as narrator, for his, "The Hound of The Baskervilles" album. Steve and Oliver have remained friends, and Oliver was featured on Steve Howe's 2005 album, "Spectrum".
Oliver, along with Celtic singer/ harpist Rachel Heffer, started working on an album, "Anam Cara", which to date has not yet been completed. The project was prematurely terminated when Rachel, and her husband Mark, announced that she was pregnant. An EP, "The View From Here" was released with three tracks from the project.
In 2004, Oliver formed his own band, The Oliver Wakeman Band, and despite heavy commitments from other projects, the Oliver Wakeman Band are hoping to release a new album, "Cultural Vandals", in 2010.
Oliver was voted seventh best keyboard player by the Classic Rock Society in 1999. By 2004 he was voted third best, (with all of the other members of his band featuring in the honours list - David Mark Pearce was voted 22nd best guitarist, Paul Brown was voted 14th best bassist, Dave Wagstaff was voted 10th best drummer and Paul Manzi was voted 8th best vocalist), but in 2006 Oliver was voted best keyboard player, an honour he also achieved in 2007 and 2008.
In 2008 he joined Yes, taking over from his father on keyboards and has toured extensively through 2009 and 2010 with Yes, playing in Europe and Northern America. Yes, with Oliver, are planning on entering the studio in October 2010 to record a new album. In 2009 Oliver also joined Strawbs, taking over from John Hawken, touring with the electric band in Canada, Europe and the UK. The climax of the Strawbs' 40th celebration at Twickenham was the then current electric band line up, with Oliver on keyboards, accompanied by the Royal Artillery Orchestra. Oliver is featured on three of the tracks on the album, "Strawberry Fayre", the first of the releases from this concert.
Back to main Related Bands page
Albums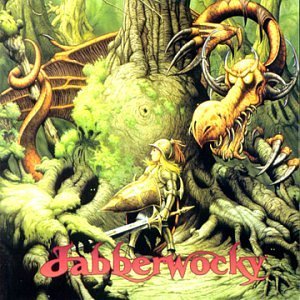 Heaven's Isle (Opus Music 1997, re-released Verglas Music 1999)
Jaberwocky (Verglas 1999)
The 3 Ages of Magick (Resurgance 2001)
Hound of the Baskervilles (Verglas 2002)
Chakras (Disky/ Blue Dot Music 2002)
The View From Here (EP) (Watermark Records 2002)
Purification By Sound (President Records 2003)
Enlightenment and Inspiration (Disky/ Blue Dot Music 2003)
Coming To Town (Metal Mind Productions DVD 2008, CD 2009)
Strawbs: Dancing To The Devil's Beat (Witchwood Media 2009)
Strawbs: Strawberry Fayre (Witchwood Media 2010)
Weblinks