DRAGONFLY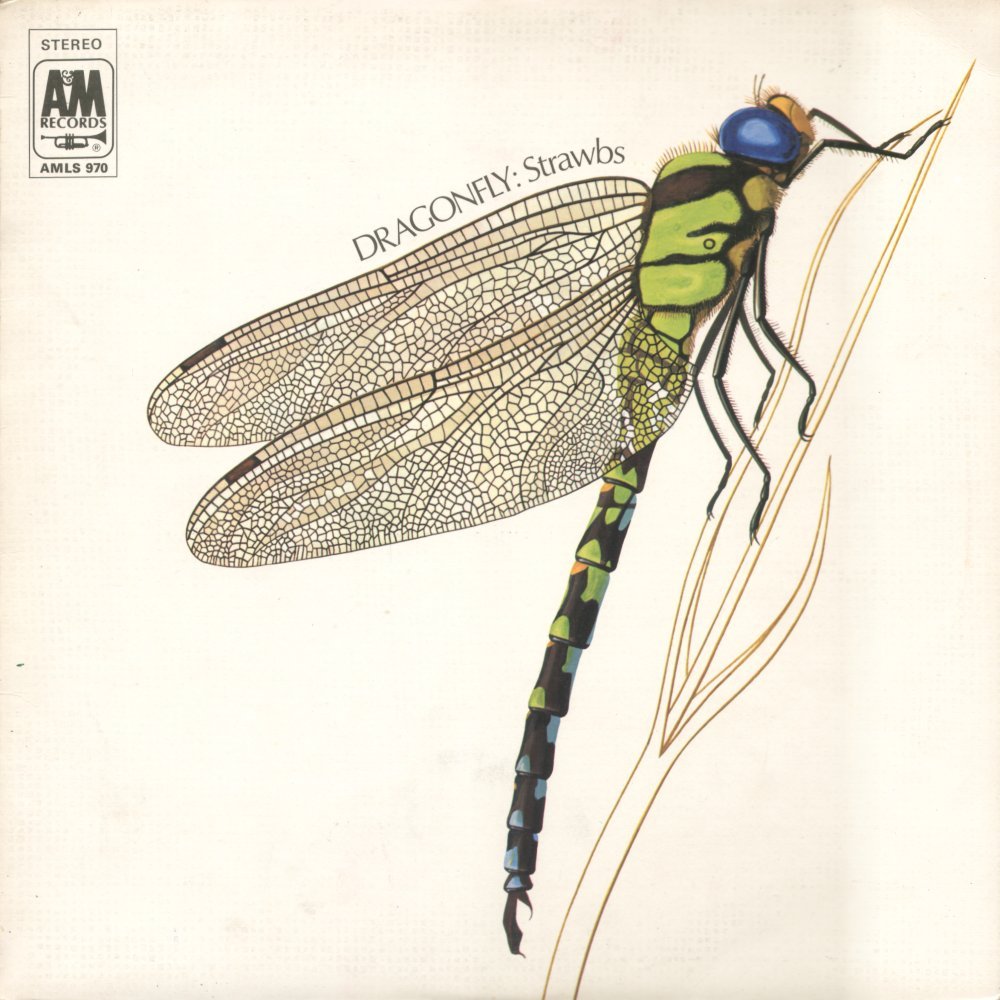 Release date: 16 Feb 1970.
The Universal re-issue of this (release date 5 Aug 2008) and the 2018 Japanese reissue both contain four bonus tracks - see reviews page for more details.
After the excesses of the first album, sheer economics forced the band to try a cheaper route. With newly recruited cellist Clare Deniz, they hopped across to Copenhagen (where they recorded with Sandy Denny) to record a much more acoustic folk-based album than the first. Even then, a sign of things to come, the album included a lengthy epic inspired by Arthurian legend - "The Vision Of The Lady Of The Lake" - which featured a contribution on keyboards from young sessions player Rick Wakeman.
The sessions for the album also produced a non-album single Forever, which was released, incongruously, just after the next version of the band - with Wakeman, Hudson and Ford on board - had played their game-changing QUH concert. It was included on the 1974 compilation By Choice and a different version, recorded with Rick Wakeman on keys, apparently his first studio session as a band member, which was included on A Taste Of Strawbs.
Musicians
Dave Cousins (vcls, gtrs, pno, dulc, "Chinese Piano", perc)
Tony Hooper (vcls, ac/el gtrs, tamb, perc)
Ron Chesterman (dbl bs) Clare Deniz (cello)

With:
Tony Visconti (recorder)
Bjarne Rostvold (drms)
Rick Wakeman (pno)
Paul Brett (ld gtr)


Track listing
The Weary Song (Cousins)
Dragonfly (Cousins)
I Turned My Face Into The Wind (Cousins)
Josephine, For Better Or For Worse (Cousins)
Another Day (Cousins)


'Till The Sun Comes Shining Through (Cousins)
Young Again (Hooper)
The Vision Of The Lady Of The Lake (Cousins)
Close Your Eyes (Cousins/Hooper)

Bonus tracks, Universal CD release, August 2008, and Universal Japan 2019 SHM CD release

We'll Meet Again Sometime(Cousins)
Recorded at Trident Studios, London in June 1969
Forever(Cousins/Hooper)
'A' side of the A&M single: AMS 791
Another Day(Cousins)
We'll Meet Again Sometime(Cousins)
Tracks 12 & 13 recorded for John Peel's 'TopGear' BBC Radio One Show: 7 Sep 1969
Sleeve Notes
Lyrics are included as a separate single page insert

Engineer Roger Quested
Production and engineering Tony Visconti
Recorded at Rosenberg Lydteknik, Copenhagen with additional work at Morgan Studios, London
Mixed at Trident Studios, London

Sleeve design
Design and illustration Roger Saunders
Printed and made by MacNeill Press Ltd

Other information
A & M Records Ltd Address 1-2 St George Street, London W1

Sleeve contains the following acknowledgement:
"Love and thanks to Tony Visconti for being of sound mind while producing, engineering, and adding percussive effects: to New Breed for Tony Visconti; to Ivar Rosenberg for electronics; to Torben for sunshine and magic moments; and to Roger Saunders for sleeve design and illustration."
Though not credited the back cover photograph was taken by Philippa Clare.
Charts
UK Chart: not placed
US Chart: not released