THE FERRYMAN'S CURSE, 2017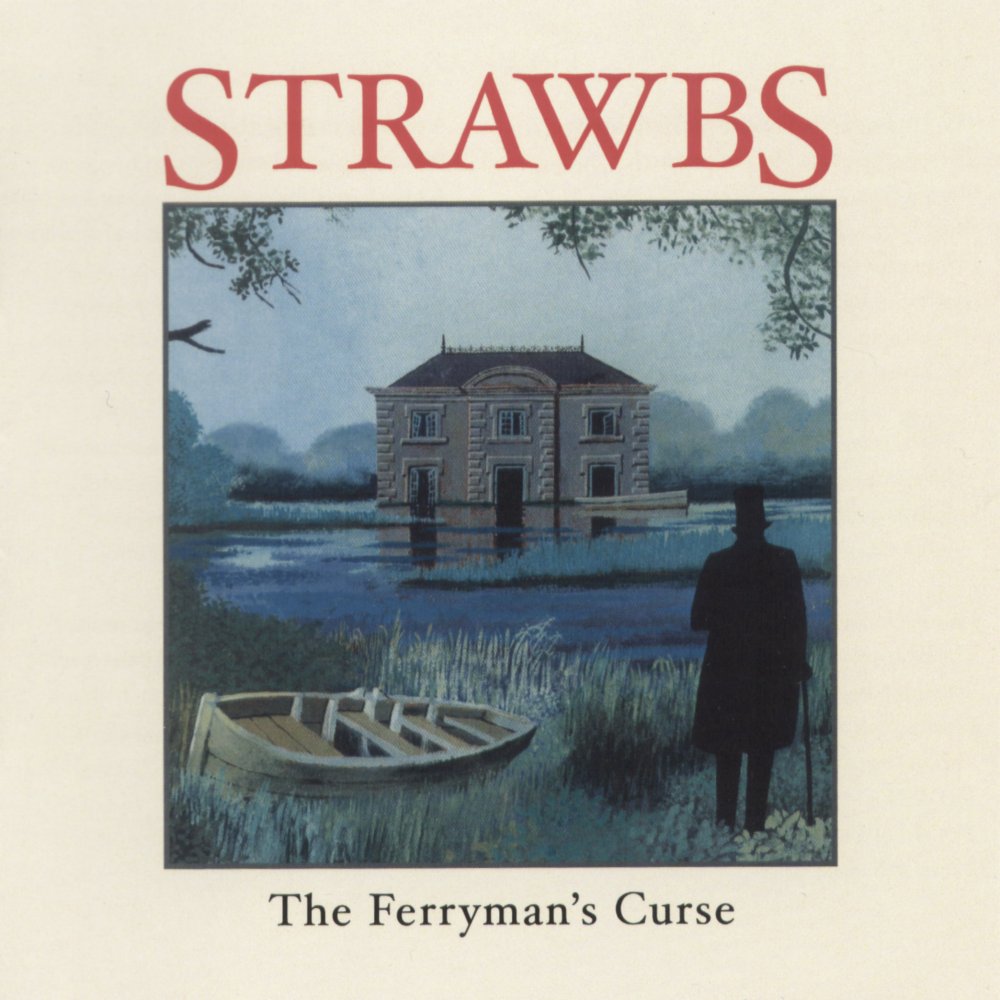 Release date: Nov 2017, Esoteric. Some copies were pressed up by Strawbs, prior to that date, by agreement with Esoteric, for merchandise sales. The album launch party was on 29 Oct 2017, at the tour finale gig at London's "Under The Bridge" venue.
The first new Strawbs album since 2009's Dancing To The Devil's Beat, features the electric line-up that has toured so successfully in the last two years, with Dave Bainbridge on keys and Tony Fernandez on drums.
The Ferryman is, of course, the ferryman that Dave wrote about 47 years previously in his epic "Vision Of The Lady Of The Lake" on Dragonfly.

Musicians
Dave Cousins (vocals, ac gtr, autoharp)
Dave Lambert (vocals, el gtr)
Chas Cronk (bass, pedals, 12-string, vocals)
Dave Bainbridge (keyboards, guitars, bouzouki)
Tony Fernandez (drums, percussion)
Track listing
In The Beginning/The Nails From The Hands Of Christ
The Song Of Infinite Sadness
The Familiarity Of Old Lovers
When The Spirit Moves
The Ten Commandments
The Reckoning/The Ferryman's Curse
Bats And Swallows
We Have The Power
There is now a preview from Dick Greener on the reviews page.