THE FERRYMAN'S CURSE - REVIEWS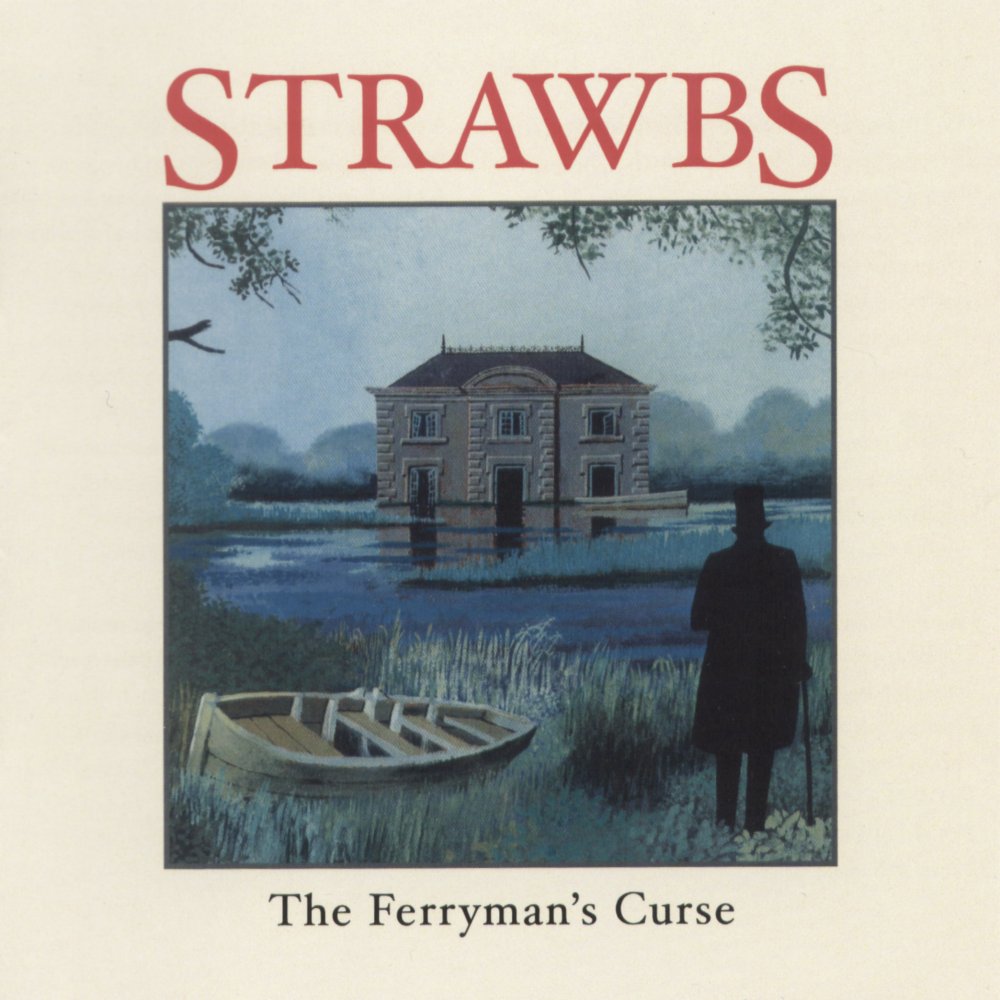 Contents
Back to main The Ferryman's Curse page

MODERN-DAY STRAWBS - Preview by Dick Greener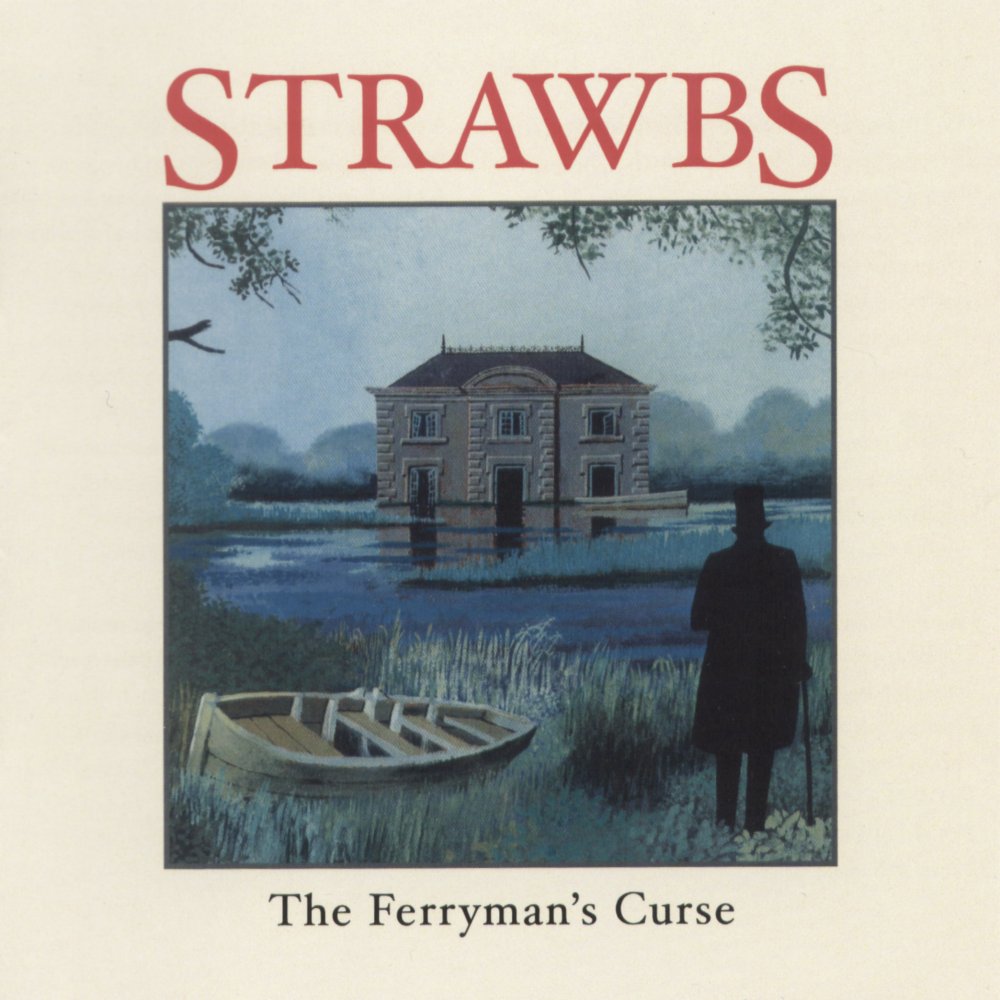 The other week I was lucky enough to be invited to hear the playback of the new album at Chris Tsangarides studio in Kingsdown, near Deal. My initial impression was that it was the best Strawbs album to emerge for many many years - great words, fantastic music with more than a hint of classic Strawbs sounds. I now have a copy of the album to preview for you, and it only confirms my original thoughts. Every track has its place on the album and the feel overall is very much of a modern-day Strawbs: more modern references (Google, Bruce Springsteen, Chelsea, Soho) as well as lyrics which are timeless. I genuinely feel that this one is the best new album for many years.
The current line-up has melded together on the twenty-first century version of Hero And Heroine, and is now a tight working unit, with the band enjoying the performances as much as I have seen. Now put them to work with an extremely sympathetic producer in Chris Tsangarides, who can turn his hand to anything – from heavy metal/prog to acoustic simplicity – and some of the best songs to hit the Strawbs' repertoire for many a moon, and that, I think, is a recipe for greatness. Throughout, Cousins often emotive vocals are excellent, perfectly placed in the mix so you can hear every word. Particular kudos to Lambert, whose perfectly judged guitar soars over many of the tracks, and Bainbridge, whose keyboards are impeccable - he has truly worked hard to capture some the classic Strawbs sounds, organ, mellotron (flute, brass, strings, chorus etc.) which would have graced their classic period albums for A&M. One of two surprises: there are a couple of twin guitar duets with Dave Bainbridge joining Lambert on electric guitar ("The Familiarity Of Old Lovers" and "We Have The Power") – see later for the second surprise. And of course, the powerhouse rhythm section of the Strawbs - Chas's melodic bass and Tony's crisp drums and percussion holding the production together throughout - as good as ever they have ever been.
* * *
The opening to "The Nails From The Hands Of Christ" is an instrumental called "In The Beginning" - plenty of Dave Bainbridge piano, with synthesisers picking up melody, then mellotron sounds including cellos. Gathering in power, the drums erupt into the song, (one of Cousins' archetypal story songs") with classic Strawbs organ coming to a crescendo. Bass heavy riff, and Cousins' vocals start. Power chords between verses, and keyboard swirls. Some really great lyrics, and perfect dynamics with a break before each chorus. Some great guitar solos from Lambert. Chorus mellotron sounds. Prog pyrotechnics with a keyboard instrumental break between third and fourth verses. Final lingering power chord, then some piano arpeggios, before a synth bass growling close. This is a fantastic opening track, which hopefully may see some live action on tour.
"The Song Of Infinite Sadness" starts with an Acoustic Strawbs-style rolling acoustic riff - who knows it might surface in their set, just like "Copenhagen" did (no complaints from me if it does). Nice keyboards start to appear underneath the riff. What sounds like ebow guitar under a twinkly keyboard and then the acoustic riff precedes the last verse.
All about the parting of the ways, "The Familiarity Of Old Lovers" opens with acoustic/bass figure, with mellotron keyboards joining in. Drums in for the second verse. Guitars between third and fourth verses. Cousins' vocals notch up in power and emotion for the final verse, building drums and more guitars - Lambert and Bainbridge trading licks until the final fade.
"When The Spirit Moves" is an unashamedly spiritual song - the return of the King of Kings. It has an acoustic guitar play-in, with swirling keyboards and keyboard string arrangement underneath. A pause, then a strummed acoustic guitar figure, then the drums. Three verses, each ending with the title as a chorus and a repeat over keyboards. A change of pace to a different tempo for the four middle eight verses, before returning to the strummed acoustic and four more verses in the first style. Chimes join in, and keyboard brass follows, the latter an uplifting melody (think "When Silent Shadows Fall" from Dancing To The Devil's Beat, which I loved), ending with lead guitar.
Lambert's contribution to the album is"The Ten Commandments", previously performed by Lambert and Brian Willoughby as an acoustic interlude in electric Strawbs shows in 2001 and elsewhere. Driving electric guitar over pounding drums throughout the first and second verses, joined by organ in the second chorus. Almost accapella start to third verse. More organ in third verse. Fluid guitar break over bass, drums and organ before fourth verse, again an accapella start. Lambert in fine vocal form, and great to see this song finally and deservedly make it onto a Strawbs album.
"The Ferryman's Curse" is of course the much-heralded sequel to the 28-verse epic "Vision Of The Lady Of The Lake" on 1970's Dragonfly. No spoilers here as to the storyline, but it's chilling and sinister with many a twist in the tale. It starts with another instrumental section "The Reckoning", which includes mellotron flute sounds and piano over doomy chords and cymbal flourishes, the sound of crows and eerie howls. The song is constructed with two verse types - an eight line stanza, followed by a different four lines, which rise to a crescendo. Electric breaks between verses, atmospheric wailing, echoing the lyric "the screams he made" Keyboards after the third set of verses, and used to emphasis the tension. Prog-style instrumental break, fading to keyboard strings for the final set of verses. Electric figure over the final repetition of the last line, and the eerie ending.
A bouncy start for "Bats And Swallows", an upbeat song about an enjoyable vacation, stimulated by watching the swallows and bats swirl around a Mediterranean landscape. A really nice guitar figure starts and repeats between verses over light syncopated style drums. Gentle Cousins lyrics, then: surprise! Some bouzouki from Bainbridge, which really fits the mood. Reprise of the guitar after the last verse, followed by a stylish bouzouki figure to close.
The closing track, "We Have The Power", has pounding rhythmic drums and bass over an uplifting synth figure, and an anthemic chorus with the massed Strawbs vocals on the final line "It's In Our Hands". An electric break before the final verse. Some nice classic Mellotron sounds and some more guitar duetting between Lambert and Bainbridge. Some nice lyrical back-references: "Autumn is just a name/The leaves will soon return back/To the earth from which they came."

THEIR BEST EFFORT FOR DECADES - Review by Richard Brennan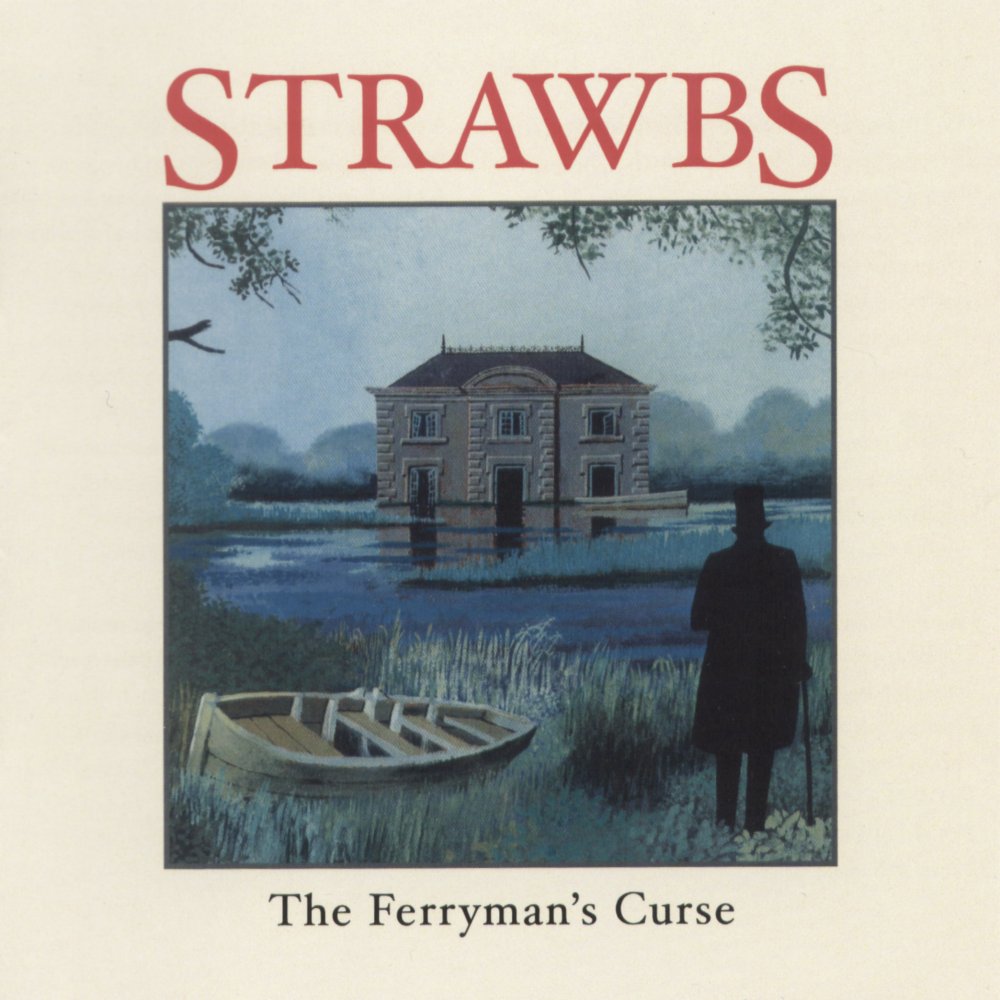 It's been a long time since a 'full on' studio effort from the band. Though We have been blessed in the interim with tasty 'live' offerings and thoughtful compilations ; there is nothing quite like the studio take to bring it all back.
It is their best effort for decades and offers up a modern day reverence to their classic era. '"ails From the Hands Of Christ" forgive my pun, would be a nailed on candidate for From The Witchwood if it were to be released now. The Ghosts and Hero And Heroine sound is also so very much alive and well on this release.
Dave Cousins vocal is beautifully illustrated on "The Song of Infinite Sadness"; no Strawbs album should be denied the great man's delivery of a lovingly crafted ballad. Also re-assuring that Dave Lambert's "let's change the mood a little" material is still in evidence on "The Ten Commandments".
Title track is a beast of a track at just under nine minutes. This has the Strawbs trademark smothered all over it.
Special mention on the production of this album which is top notch with the arrangements first class. There is a warm glow throughout with each track having such an immediate and warm appeal.
Personal favourite is "When The Spirit Moves," which gives off a feeling of summarising farewell. I very much hope that is not the case as there is clearly so much more in the tank of this wonderful band. Great stuff as always