CRY NO MORE - CRY NO MORE (New York Club, Kassel)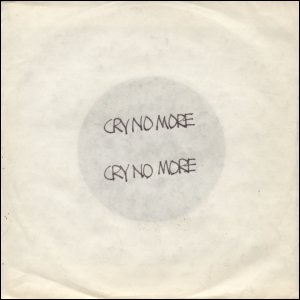 For large scans of the images, click on the images: you may need to use the zoom feature in your browser to see the full image
Vinyl
See also Rough And Ready Records original release.
Back to main Cry No More singles page
Back to Roy Hill singles page
Back to main Chas Cronk page
Back to main Related artists page

VINYL
hand lettered release
"Cry No More"//
"Edward"/"Quality Street"
(hand lettered sleeve and label, dated 21.1.90)
Not certain of the story on this one - seems to be a re-issue of their first (probably privately pressed) single on Rough And Ready Records, with Roy's handwritten labels and sleeve, dated 21 Jan 1990. Maybe a repress for a gig or a residency at the New York Club in Kassel?
Cover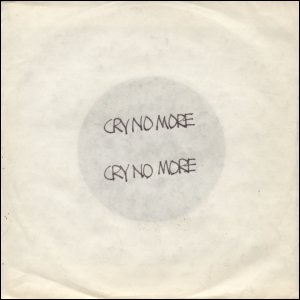 Labels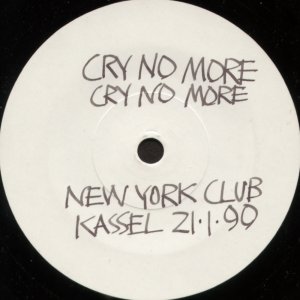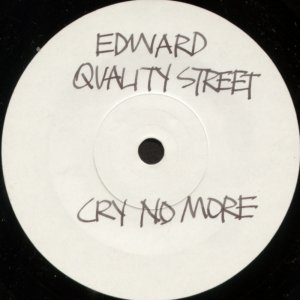 Back to main Cry No More singles page
Back to Roy Hill singles page
Back to main Chas Cronk page
Back to main Related artists page